Noted screen actor Bruno Ganz, best known for his performance as an angel in Wings Of Desire, and as Hitler in Downfall, has passed away.
Swiss-born Ganz devoted the majority of his career to the theatre, performing throughout Europe to widespread acclaim, including being named "actor of the year" in 1973, by German magazine Theatre heute. Ganz' film career did not take off until 1976's Sommergaste (aka Summer Guests), directed by Peter Stein and set in Tsarist Russia. From there, Ganz would work with noted New Wave Directors including Wim Wenders (Wings of Desire, arguably his most famous work, and The American Friend) and Werner Herzog (Nosferatu: Phantom of the Night, where he starred opposite Klaus Kinski), as well as appearing in mainstream American fare such as The Boys From Brazil (1978).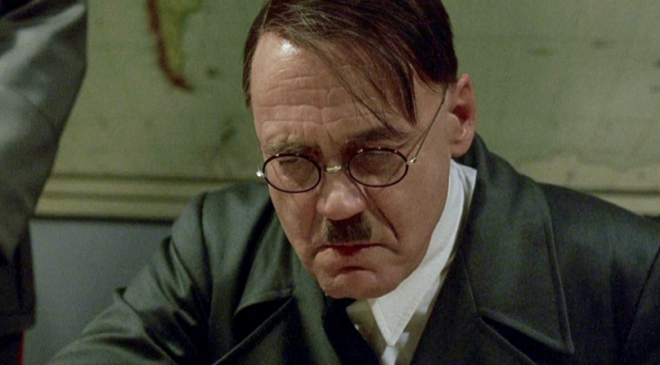 In modern times, Ganz' most famous role was that of Adolf Hitler in the 2004 German film Der Untergang (aka Downfall), which was nominated for Best Foreign Language Film at the Academy Awards. The film became famous for a key scene in which Hitler rants at the failings of his war effort, which became one of the most parodied internet memes of all time. That film also saw Ganz popularity in Hollywood surge, and he was cast in several high-profile films including 2008's The Reader, Unknown (2011) with Liam Neeson, and Ridley Scott's lamentable The Counselor, in 2013.
Locally, Bruno Ganz appeared in Australian feature The Last Days of Chez Nous, opposite Lisa Harrow and Kerry Fox, for director Gillian Armstrong, in 1992.
Bruno Ganz passed away in Switzerland, on February 16th, aged 77.
Who wrote this?