Movie Review – Hotel Transylvania 3: A Monster Vacation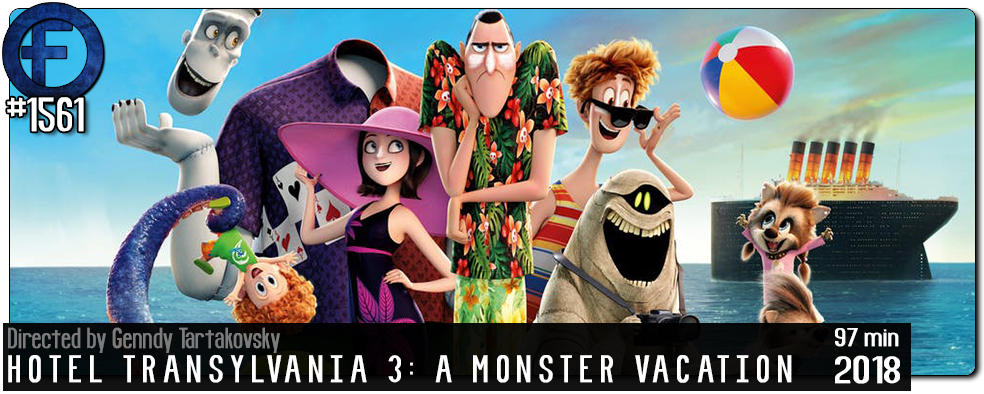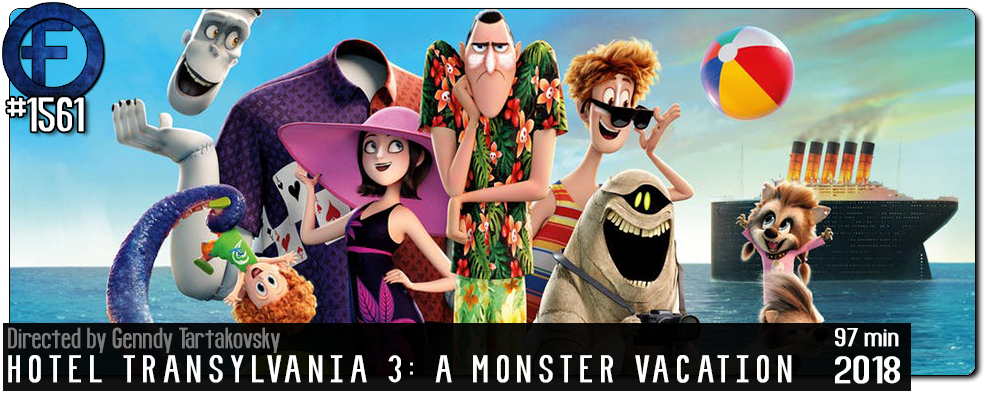 Principal Cast : Adam Sandler, Andy Samberg, Selena Gomez, Kevin James, David Spade, Steve Buscemi, Keegan-Michael Key, Molly Shannon, Fran Drescher, Kathryn Hahn, Jim Gaffigan, Mel Brooks, Asher Blinkoff, Sadie Sandler.
Synopsis:  While on a vacation with his family, Count Dracula makes a romantic connection with the great-granddaughter of his arch-nemesis.
*****
Adam Sandler's monster-themed animated franchise continues into its third instalment, subtitled A Monster Vacation (aka Summer Vacation in the States); the Hotel Transylvania films sit quite comfortably within the middle-tier forgettable holiday fare for kids bracket, neither being hugely memorable or classic, nor dredging the bottom of the sump tank of Hollywood productions in this genre. Sadly, A Monster Vacation is desperately light on laughs as it struggles with a flat screenplay and a tone relying heavily on established form rather than anything new or interesting. It'll satisfy the younger kids (my 9-year-old loved it, while my six year old was bored) but adults forced to endure it more than once will find themselves wishing for the sweet, sweet sting of death.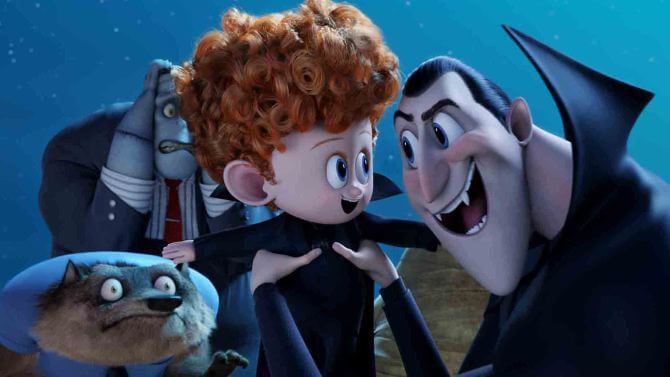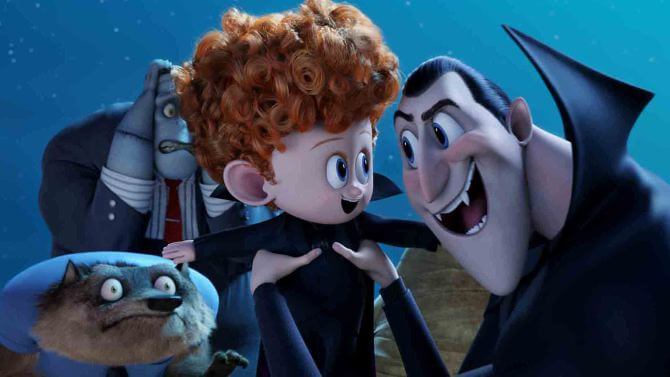 Vampire hotelier Dracula (voice of Adam Sandler) and daughter Mavis (Selena Gomez) live together with Mavis' human husband Jonathan (Andy Samberg) and their son Dennis (Asher Blinkoff) in the titular hotel with their friends Frankenstein (Kevin James), the Wolfman (Steve Buscemi), the Mummy (Keegan-Michael Key) and the Invisible Man (David Spade), and are in desperate need of a holiday. Mavis books an extended cruise aboard the magnificent ship Legacy, captained by the beautiful Erika van Helsing (Kathryn Hahn), descendent of Dracula's sworn nemesis Abraham van Helsing (Jim Gaffigan), both of whom have sworn an oath to destroy all the monsters – in particular, Dracula. However, upon meeting each other, Dracula and Erika fall for each other, which causes friction for Mavis and fury from the elder van Helsing.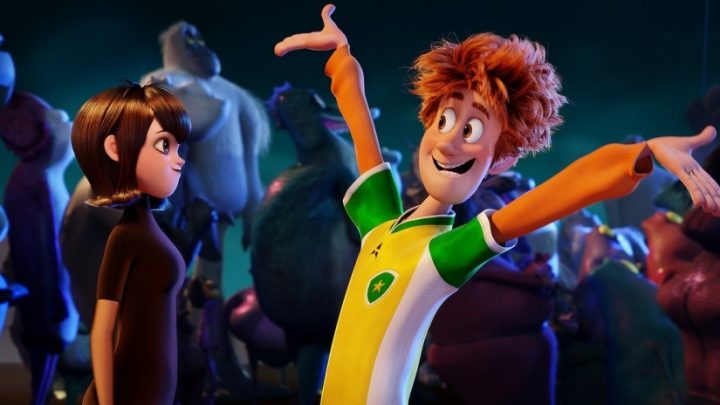 It's incredibly difficult to maintain a level of quality for films now into their second sequel (caveat to that is, naturally, Pixar's Toy Story, which is soon to unleash it's fourth film!) and Hotel Transylvania is no different. The franchise is showing signs of wear, the jokes are far more desperate and thrown-at-the-wall-to-see-what-sticks rather than carefully layered into the narrative, and the insertion of Dracula's age-old enemy in van Helsing, while understandably easy pickings for the screenwriters, fumbles with a confused anti-plot upon which no emotional context hangs. The romantic entanglement between Drac and Erika, in which their "zing" is supposedly manifested to elicit some kind of attachment to the viewer, never quite clicks, leaving this energetic mess to assault the audience with breathless animation and a thunderous sound design.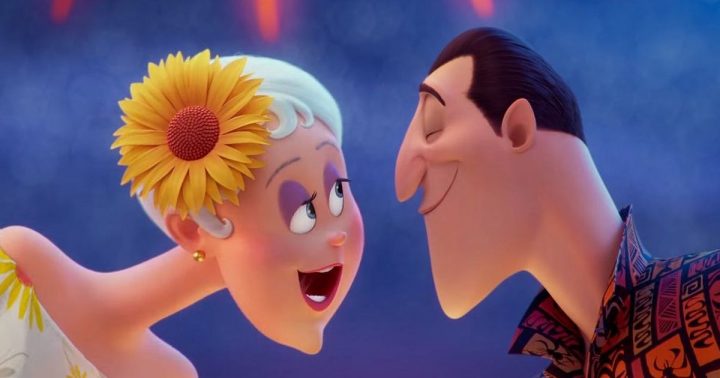 I've seen both the first two films enough times now to have a fairly good handle on Sandler's take on Dracula, and i was surprised to find A Monster Vacation veers wildly backwards in terms of his character development. This is a scattershot Dracula of timidity and uneven behavioural rhythms – not something younger viewers will give two shits about, but it frustrated me as somebody who expected one version of the character and got something else – and his relationship with both daughter Mavis and grandson Dennis here seems at odds with the resolution of the second film. Kathryn Hahn's take on Erika, designed like some 40's animated femme fatale, lacks coherence between her misaligned desire to kill Dracula and her feelings for him, and the throughline of her character is woefully uneven.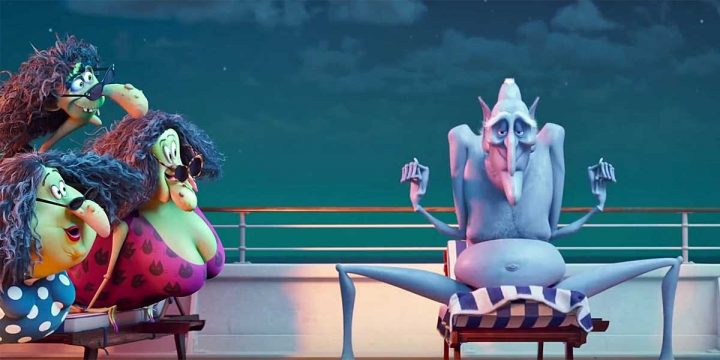 Perhaps the film's saving grace and major issue is it's reliance on established characters for the laughs. The franchise's ensemble roles, once again brought to vocal life by Sandler's crew of buddies (Kevin James, Buscemi, Spade et al) provide the majority of gags and slapstick through this charade of a movie, the most astute being the green blobby Blob, whose physical attributes lend himself to all manner of Looney Toons-inspired gags. But the laughs aren't always a hit, often misfiring at crucial moments, despite the feeling of desperate storytelling on the part of the writers. An early sequence involving the gang flying aboard a Gremlin Airlines jet is truly guffaw-inducing, but mainly because I was thinking of the actual gremlins in Gremlins more than I was this film. It's the sad nature of sequels that they trade on past glory, simply by their very nature, and Hotel Transylvania 3 trades harder on the first and second film than it ought. There's nothing really new here, nothing to bring the trajectory of Dracula and his family forward at any point, and this treading of narrative water for the characters is indicative of a series now forced into cheap gags to succeed.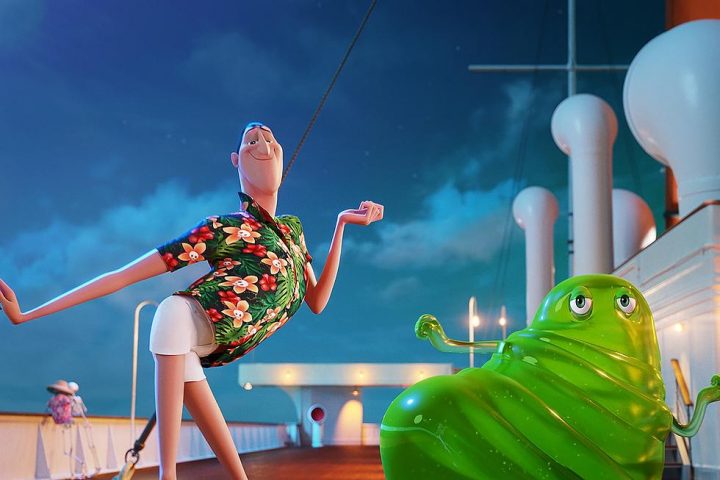 Plus, it's loud. The musical score and soundtrack is relentless, some of which is quite funny, and a lot of which is just annoying. The pace of the film is ridiculously quick, hurtling through half-baked family ties and awkwardly ineffective motivations to get us aboard the enormous seabound vessel of the story. The jokes just fly around, from the barely-British Monty Python-esque fish staff aboard the Legacy to the continued gross-out nature of the monsters who accompany us. Fart and booger jokes are everywhere, a barrage of nonsense and bodily fluids that, in any other film, would probably work. But the established aesthetic in the Hotel Transylvania series isn't built upon them; here, the film prides itself on all manner of flotsam and jetsam to draw a laugh, making it as creatively vacuous as a sequel could possibly be.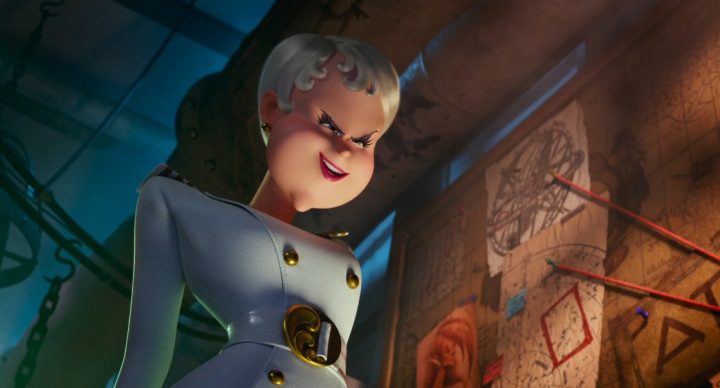 Plumbing the depths of your patience, Hotel Transylvania 3 is a perfect time-waster for the young kids in your life without once attending to the needs of an accompanying adult. Obnoxiously frenetic and filled with mediocre gags (as well as a couple of legit rib-ticklers, I must say), and offering a vastly inferior plot and character development than either of the two previous films, this is one Monster Vacation you're probably best avoiding if you value your sanity. Disappointingly below-par, hopefully we can now safely check out of this hotel and find a different story to tell.
Who wrote this?