Movie Review – Rink, The (1916)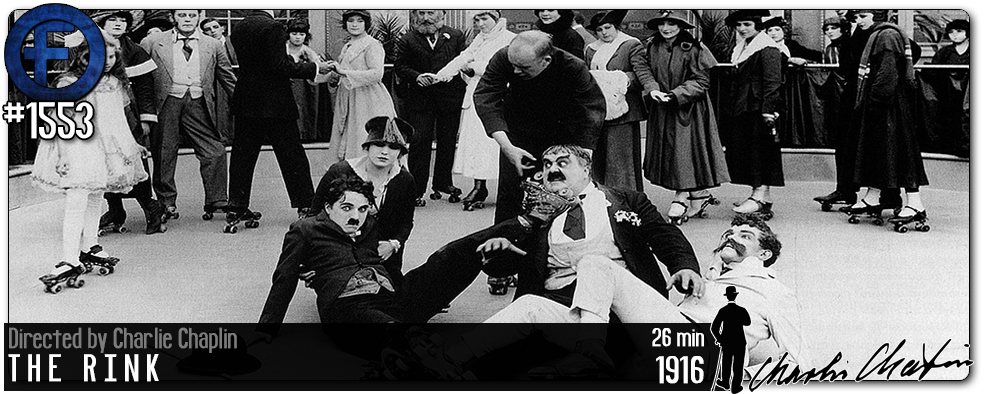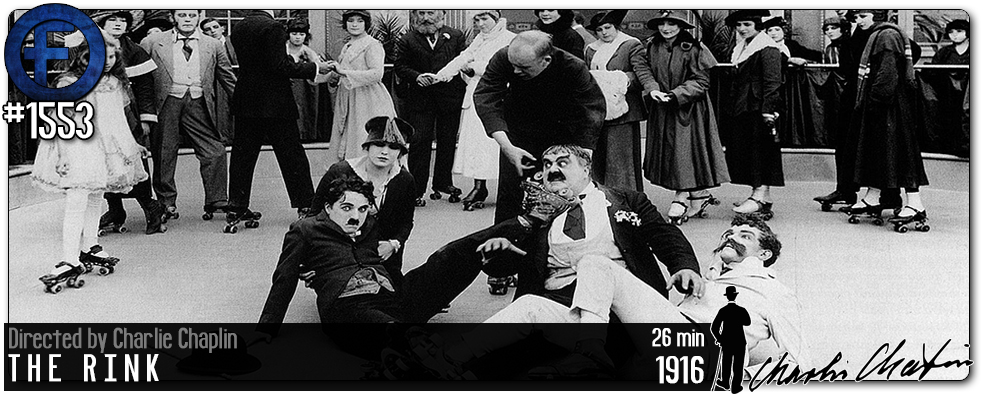 Principal Cast : Charlie Chaplin, Edna Purviance, Eric Campbell, James T Kelley, Henry Bergman, Lloyd Bacon, Albert Austin, Frank J Coleman, John Rand, Charlotte Mineau, Leota Bryan, Fred Goodwins.
Synopsis:  After causing restaurant chaos at work, a bumbling waiter tears up the local roller rink with his skating.
*****
The eighth of the Chaplin shorts made for Mutual, The Rink is yet more farcical brilliance from the little Tramp and his beautiful comic timing. Although the film spends an inordinate time in a restaurant before Chaplin gets anywhere near a roller-skating rink, there's enough material and comedic business to enjoy to satisfy even the hardest silent film fan's appetite for guffaws. The Rink's whistle-stop sequencing and the Tramp's disdain for authority once again send this freewheeling piece into a mini-classic status, with Chaplin's efforts on eight wheels seemingly effortless while others look positively cumbersome.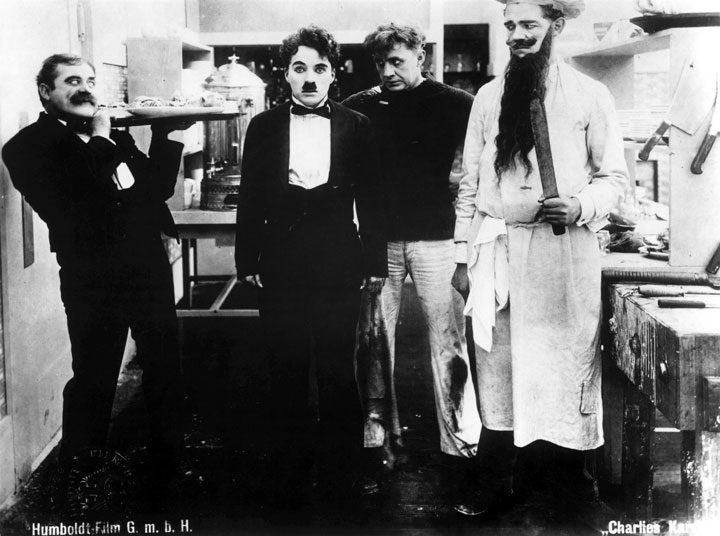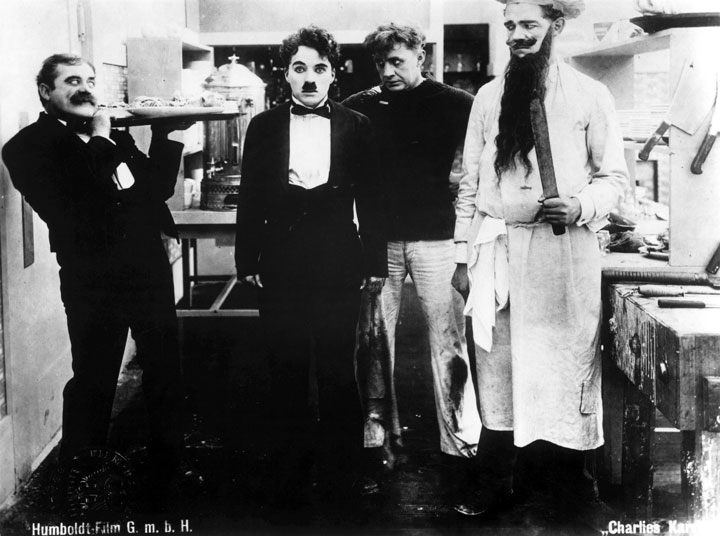 Chaplin's Tramp is a really, really terrible restaurant waiter in The Rink, treating the clientele and staff with disdain and using the establishment as his own personal prank parlour. He focuses his antagonism on the chef (Albert Austin) and other wait staff, as well as treating pompous Mr and Mrs Stout (Eric Campbell and Henry Bergman, the latter in drag) with high levels of disrespect, before promptly being sent packing by his boss, the Manager (Frank J Coleman). He pursues Edna (Purviance) to a nearby roller-skating rink where he proceeds to woo her against the unwanted advances of a large admirer (Campbell again). Invited to a skating party, Chaplin creates chaos at the event, in which he encounters the recalcitrant Mr & Mrs Stout and against the wishes of her father (James T Kelley), continues to woo Edna with his prowess on the floor.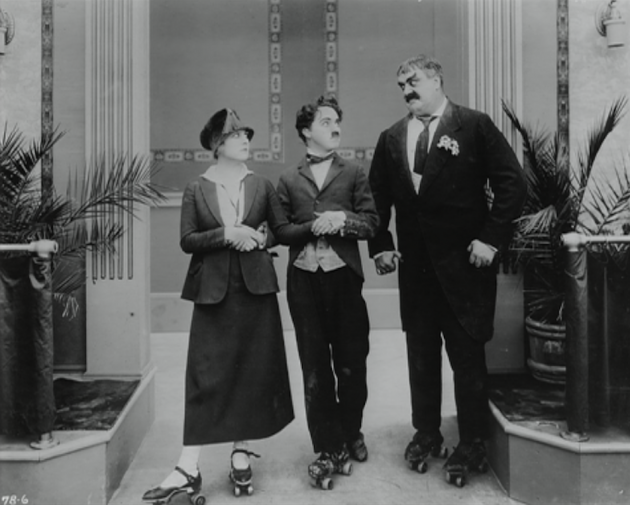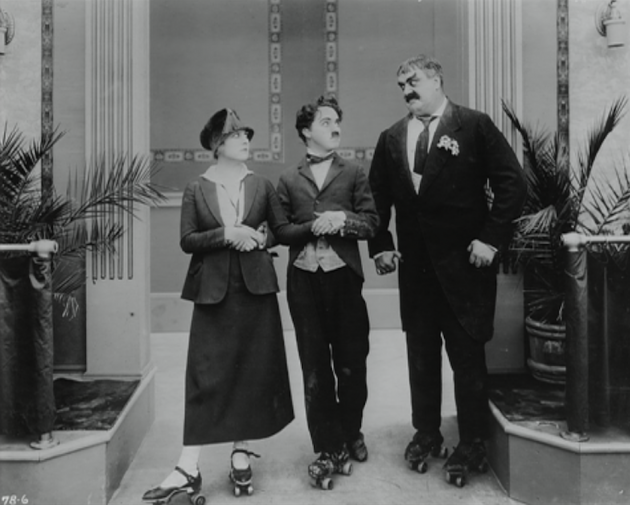 Come for the food fights, stay for the roller-derby buffoonery, the latter of which is a masterful feature of Chaplin's oeuvre, a breathlessly physical routine of pratfalls, classic skill and exquisite comedic timing. If you thought Chaplin floated on air just walking into a scene, watching him on roller-skates flying down a Los Angeles freeway behind a car to escape the scandalised horde of victims behind him is just sublime. To say nothing of the previous thirty minutes of general frivolity, which is unadulterated fun. Chaplin's work on-screen with Campbell is once more a highlight, as is his repartee with Albert Austin and John Rand, both playing kitchen staff, while the restaurant sequences in which he playfully undoes both Bergman's in-drag Mrs Stout (including a spit-take-worthy chair assessment in Mrs Stout's size) and Mr Stout's pompous attitude with his typically cheeky style is perfectly executed.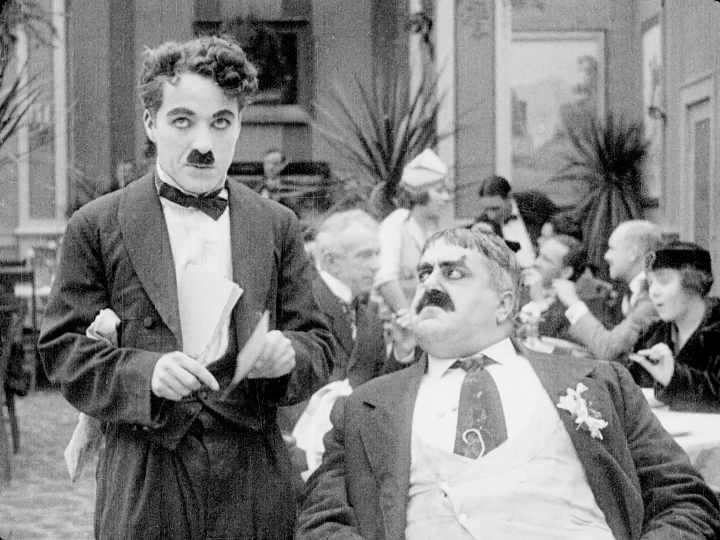 As far as style goes, The Rink is one of Chaplin's less emotive works, offering scant heft for any of the characters' as far as depth goes. The cartoonish nature of the short film and the manic energy achieved by Chaplin would be a far cry from his later work in The Immigrant, although his raw vaudevillian prowess at both slapstick and (somewhat surprisingly) skating delighted audiences of the day, as they will today. The cinematography is a starkly different affair altogether as well, with Chaplin offering a number of alternative styles and angles to his storytelling here: the film opens with a delightful close-up of Edna's father, played by James T Kelley, being swatted at by a kitten, and is accompanied by a few tilt-pans and horizontal pans as well. As usual, the cast break the fourth wall constantly, offering a participatory element to the proceedings that modern comedies (other than Deadpool) often avoid.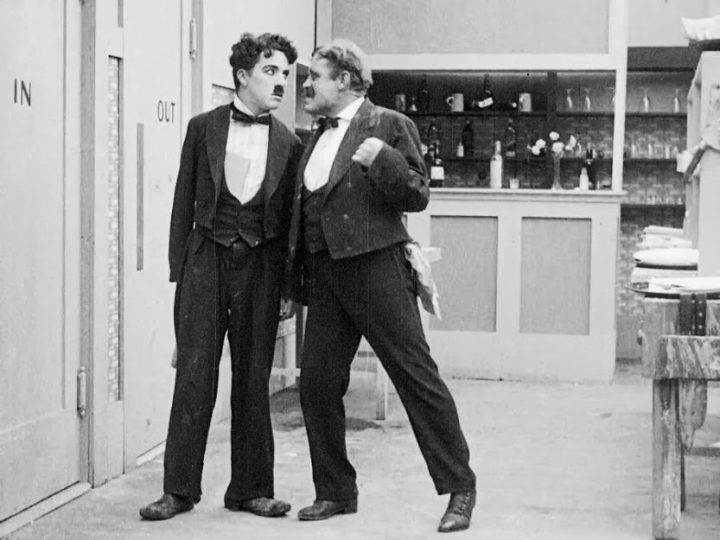 The Rink is a fluffy souffle of comedy hijinks, another masterclass of gravity-defying zaniness and whack-a-doodle tempestuousness wrapped in Chaplin's trademark smirk. The Tramp's beguiling impishness does teeter on the spectrum of turning into a wanker at times, but Chaplin's appeal and the cast's game follow-through with what's asked of them is nothing short of hypnotising. The Rink might lament for depth but it astonishes with dexterity and physicality of a nature sadly missed today. A legitimate classic.
Who wrote this?