Movie Review – Maze Runner: The Death Cure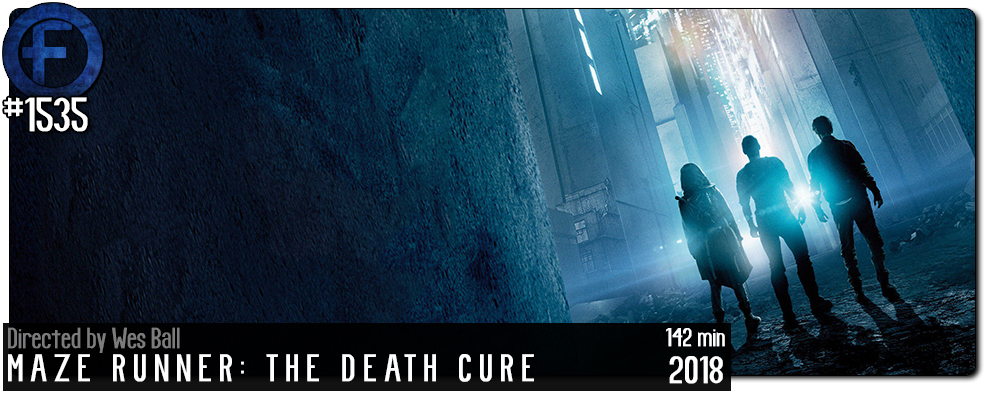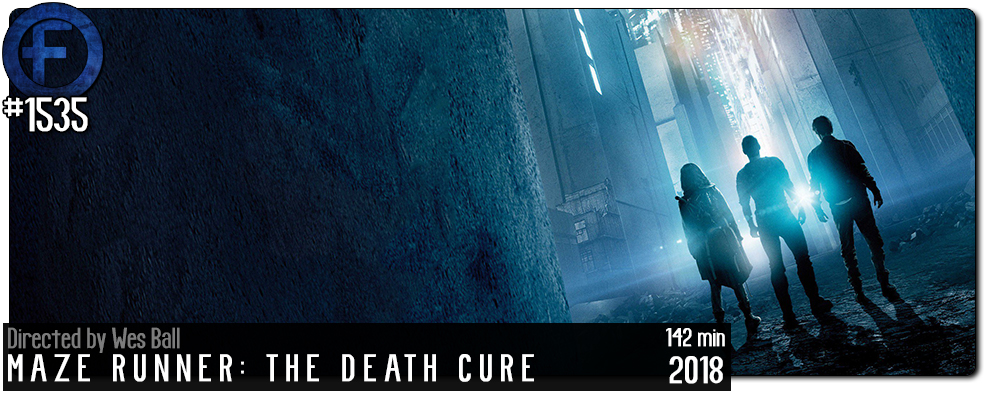 Principal Cast : Dylan O'Brien, Kaya Scodelario, Thomas Brodie-Sangster, Dexter Darden, Nathalie Emmanuel, Giancarlo Esposito, Aiden Gillan, Walton Goggins, Ki Hong Li, Jacob Lofland, Katherine McNamara, Barry Pepper, Will Poulter, Rosa Salazar, Patricia Clarkson.
Synopsis: Young hero Thomas embarks on a mission to find a cure for a deadly disease known as "The Flare".
****
The dying embers of the resurgent Young Adult Film Franchise boom flicker and sputter with the third (and final) entry in the confusing Maze Runner trilogy. In truth, I'd totally forgotten the premise of this series before I saw The Death Cure, and a quick perusal of my reviews for the previous films quickly brought me up to speed. It matters little: the Maze Runner saga isn't particularly interesting, especially in comparison with The Hunger Games, and the future dystopia subgenre has mined virtually all usable content by this point. The film wastes no time bringing you up to speed – you need to have seen the previous films to appreciate what's happening here, so prepare to rewatch them again – and aside from some compelling action sequences, and a fairly circumspect view of a zombie-apocalypse futureworld, you could sleep through this one. Yawn.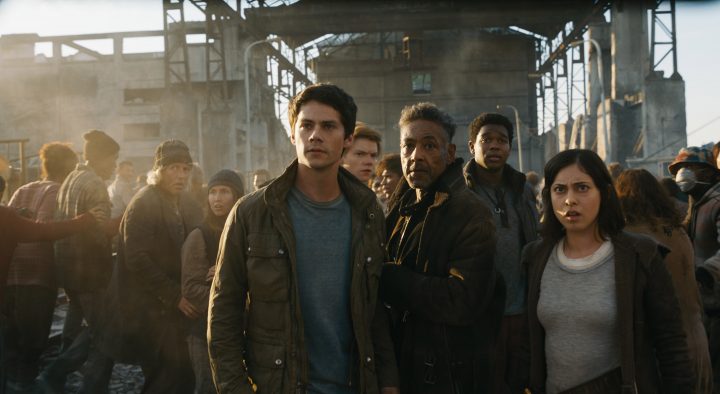 The world is being decimated by a virus known as the "Flare", which turns people into zombified monsters. The WCKD Corporation – led by senior researcher Ava Paige (Patricia Clarkson) and former Glader Teresa (Kaya Scodelario) is conducting trials on children to find a cure, and traverse the country capturing people. Thomas (Dylan O'Brien) and his fellow Gladers, Newt (Thomas Brodie-Sangster) and Frypan (Dexter Darden), all of whom are immune to the virus and are highly valuable commodities for WCKD, have teamed up with Right Arm Resistance to rescue captured immunes, decide to break into a fortified "Last City" to rescue Minho (Ki Hong Li) and bring down the corporation.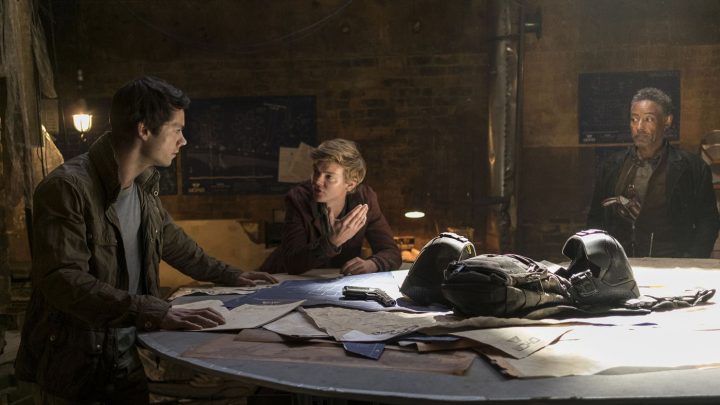 There's one thing the Maze Runner franchise doesn't want for, and that's continuity of cast and director. Wes Ball returns behind the camera as director, stepping up his ability to create pulse-pounding action sequences that energise an otherwise inert script and blithering characters. The lead cast from the previous films all return, in their respective roles, and newcomers to the franchise – including an uglied-up Walton Goggins (Tomb Raider, The Hateful Eight) – slip into this dusty, oppressive world quiet easily. If you're a fan of the Maze Runner story or recall what happened in The Maze Runner or The Scorch Trials, then The Death Cure will undoubtedly enthral you for the majority of its twisting, turning plot.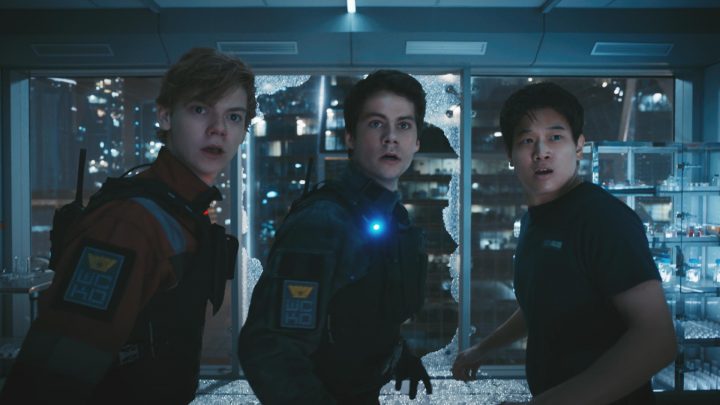 The rest of us will likely find ourselves overwhelmed with secondary and tertiary characters we care little about taking up valuable screen time from the main leads, primarily Dylan O'Brian's not-quite-Katniss Thomas, and Kaya Scodelario's not-quite-Peeta Teresa, as they worm their way through an indifferent undercurrent of attraction between battles. The coincidence and narrative convenience of the film's plot and characters weaken Ball's stylish world-building, trite humour and PG-13 violence aside, and I know as much about Thomas, Newt and Teresa now as I did before I ever watched this movie. The stakes of the film, the very future of humanity, never feels tangibly present throughout, which is less to do with the visual tone or action antics of the movie than it is with the flaccid script. Written by TS Nowlin, the Maze Runner's aesthetic is journeyman survivalist chic, and the characters within (as they have all along) seems to teeter on the brink of being bog-standard cliches more than fully fleshed out human beings. O'Brien lacks charisma as Thomas, resigned to almost being a passenger in his own movie, while the focus on Patricia Clarkson's odious Ava Paige and Game Of Thrones' antagonist Aiden Gillan as security chief Janson feels almost an afterthought to the main arc.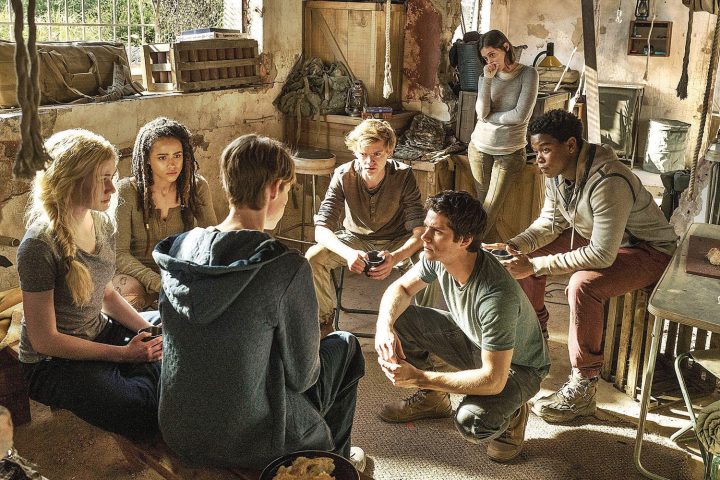 As a concluding entry into a franchise I've had little thought for, there's nothing about The Death Cure that allows it to stand apart from its similarly depressive cinematic brethren. It's good enough I guess, a requisite finale chapter for characters some of you might be enthusiastic about, but aside from energetic direction there's little here to really care about. The characters have never gripped me, and nothing about this film changes my mind in that regard. The basic plot feels a touch stretched for three films, knowing it comes from a series of books making the sodden "mood" sequences even more pronounced in their lethargy. Nevertheless, The Death Cure is slickly produced, given adequate room to sprinkle in the climactic shenanigans a big-budget offering such as this needs to offer viewers, and if you've been following along so far you'll most likely get a kick out of it. It's certainly a better film than The Scorch Trials.
That, however, isn't a particularly high bar to reach.
Who wrote this?