Movie Review – Jumanji: Welcome To The Jungle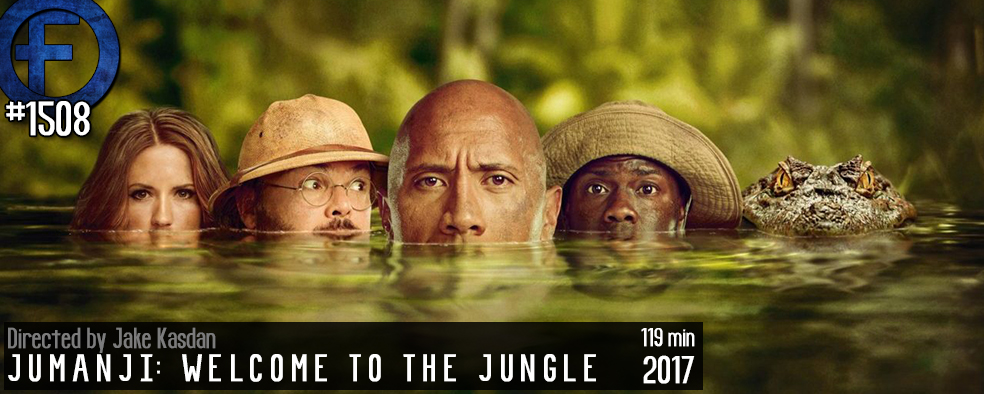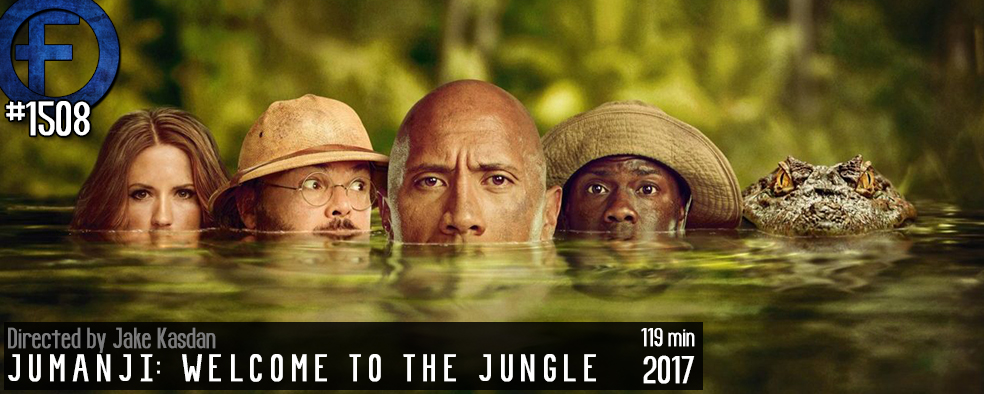 Principal Cast : Dwayne Johnson, Jack Black, Kevin Hart, Karen Gillan, Nick Jonas, Bobby Cannavale, Alex Wolff, Madison Iseman, Ser'Darius Blane, Morgan Turner, Mason Guccione, Colin Hanks, Rhys Darby, Rohan Chand, Marc Evan Jackson, Sean Buxton, Maribeth Monroe, Missi Pyle.
Synopsis: Four teenagers are sucked into a magical video game, and the only way they can escape is to work together to finish the game.
*****
Easily one of the biggest box-office surprises of the 2017 film year was the gargantuan success of Jake Kasdan's Jumanji sequel. A towering money-sucking Goliath, there were few (including me) who expected the film to turn out to be fifth on the year's best earners (behind only Star Wars, Disney's Beauty & The Beast, Fate Of The Furious and Despicable Me 3, and above the likes of Marvel's Guardians, Thor and Spider-Man efforts), and a testament to the drawing power of Dwayne "The Rock" Johnson, who continues to spin gold out of just about everything he touches. The original Robin Williams film was a sentimental classic of its time, and folks of my generation weren't exactly clamouring for a sequel, remake or reboot, and yet we got one anyway. Thankfully, Jumanji: Welcome To The Jungle (not to be confused with the international title of one of Johnson's earlier action films The Rundown, which was also called Welcome To The Jungle) is a blast of hyperactive fun, laughs and on-point updated game references, and together with Jack Black, Kevin Hart and Guardians of The Galaxy star Karen Gillan, makes for easily engaging fun.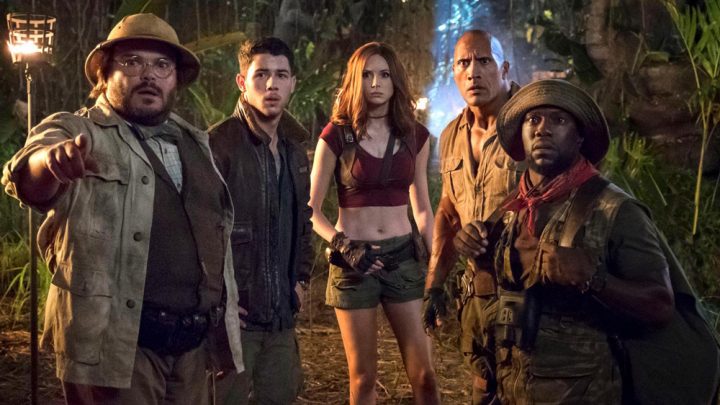 Brandtford, New Hampshire: four students – hypochondriac geek Spencer (Alex Wolff), football star Fridge Johnson (Ser'Darius Blane), judgemental tomboy Martha (Morgan Turner) and narcissistic self-centred glam girl Bethany (Madison Guccione) – are sucked into an old console game version of "Jumanji", where they become characters on a quest to lift the curse from the world in which they've entered. Spencer becomes Dr Smoulder Bravestone (Dwayne Johnson – San Andreas, Baywatch), leader of the group and all round hunk, Fridge becomes the vertically challenged sidekick Mouse Finbar (Kevin Hart – Central Intelligence), Bethany turns into rotund cartographer Sheldon "Shelly" Oberon (Jack Black – Goosebumps), while Martha turns into skimpy-dressed "killer of me" Ruby Roundhouse (Karen Gillan – Oculus). They must work together to save the world of Jumanji from the evil of central villain Russell van Pelt (Bobby Cannavale – I, Tonya), by returning a precious gem to an ancient statue.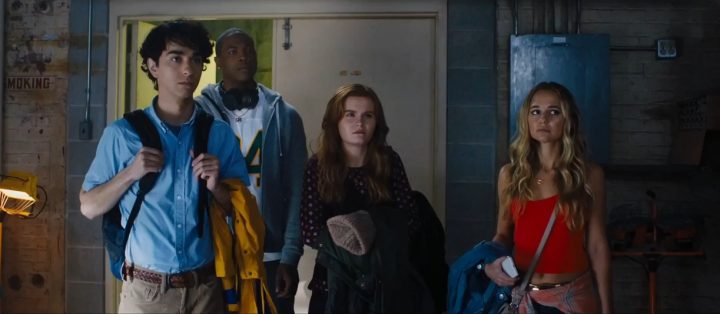 I have to say, Jumanji has shot right to the top of my list of 2017's funniest films. Cannily built on the chemistry between the four main leads (and a nice extended supporting role to Nick Jonas), Jumanjis' "computer game" premise and director Jake Kasdan's excellent riffing on it is hilarious fun, with each of the cast working solidly against type. Watching Dwayne Johnson, the world's manliest man, convincingly portray a weedy little nerd on the inside is terrific, from his "smouldering intensity" and athleticism to his understanding of how a game actually works, is nearly laugh-a-minute, and it's easy to see here how he's become one of the most successful box-office draws in modern times.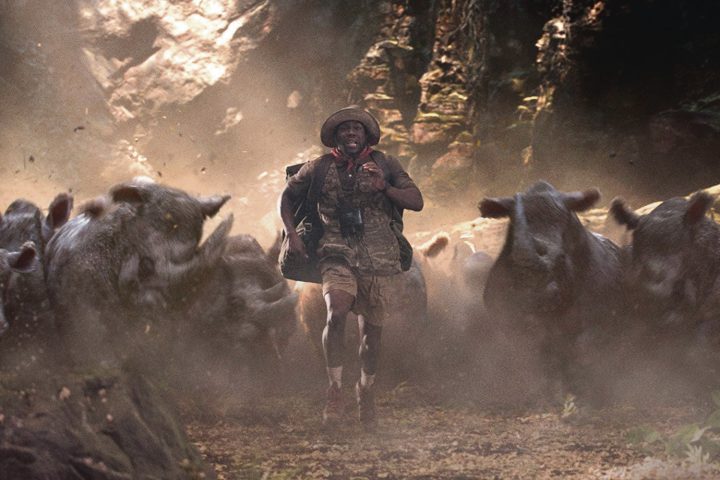 Re-teaming Johnson with his Central Intelligence co-star Kevin Hart was a stroke of genius, because they work so well together, and Hart's rapid-fire dialogue comes with his patented screechy-squeal delivery that works so well inside the deep jungle of Jumanji. Karen Gillan's crop-top wearing avatar role also fits the film, turning her overly sexualised female character into a powerhouse team player, and Gillan's comedy chops are definitely up to snuff. Jack Black, of course, does Jack Black so very well and the role of teen Bethany, the prissy, self-absorbed teenager is precisely the kind of juxtaposed make-believe he's so very good at. Yes, the team here all have their strengths, and much like the game's "working together" subtext the cast all bring something different to the film to make it a far better whole.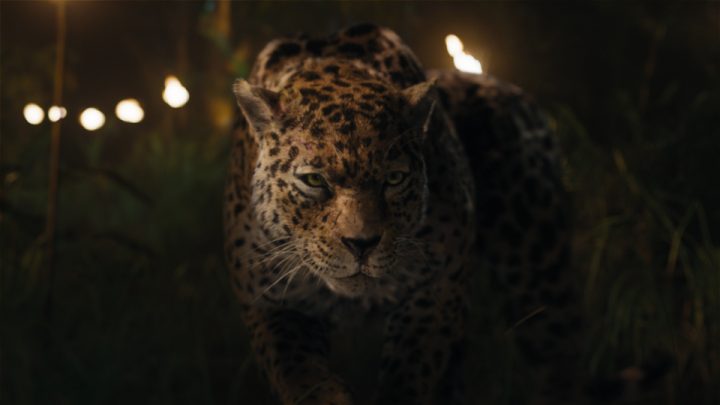 While the film's reliance on jokey dialogue and subverting modern gamer cliches works a treat, it should be noted that the overall premise take a different route to the original movie. In the original, the jungle comes out of the game and overtakes the small town of Brantford, all-but destroying it completely. In this sequel, the players are transported into the game itself, spending time inside Jumanji as they seek to thwart the plans of van Pelt (a snarling, simplistic Bobby Cannavale, who does little of note other than… er, snarl and antagonise), the hunter. This offers us some solid Hawaiian cinematography (much of the film was shot there) for our heroes to run through escaping giant hippos and rhinos and mercenary soldiers, and Kasdan's energetic direction is key to the film's adventurous stylings.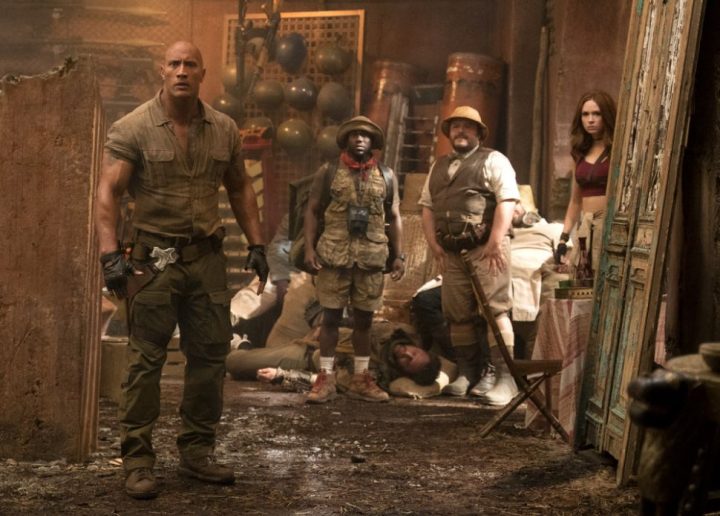 Indeed, borrowing liberally from Indiana Jones here, Kasdan's weaving of comedy and theme-park ride within the framework of Jumanji's focus of fun. Hints to the previous film will bring a smile to franchise fans (the original game-board make a reappearance, and Robin Williams' time in the jungle is referenced as well) while adding cool new aspects to gameplay and modernised entertainment. In short, the film is both funny and thrilling, which is a hard thing to get right but in Jumanji it's done well. The combination of the cast's chemistry with each other and the material, and the rock-solid modern CG and engaging action sequences make for one heck of a thrilling ride.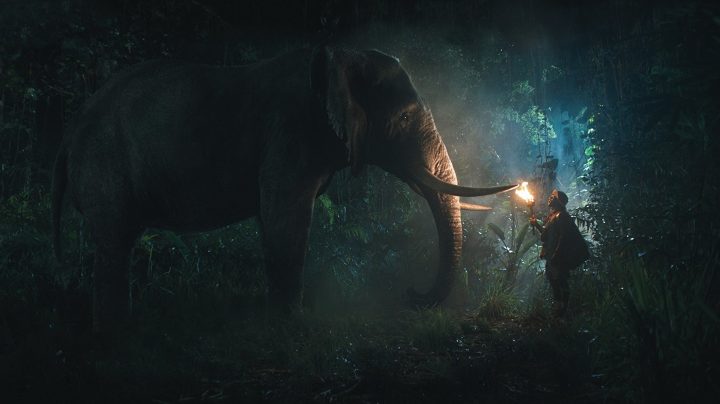 I laughed, I hollered (a mid-film kiss between two of the characters is hilarious for its intentional awkwardness) and I gasped, and although the film isn't especially deep with nuance there's some subtleties at play here I think only added to the story. Jake Kasdan (son of famous Star Wars writer and Hollywood director Lawrence Kasdan) has given us a joyous, engaging, effortlessly enjoyable cinematic experience of fun and adventure, as pure a popcorn movie as we've had in the last 12 months. Jumanji: Welcome To The Jungle is surprisingly good – better than I expected, in any case – and will delight audiences of all ages with its wit and vivacity. Having Johnson poke fun at himself as well as merely icing on the cake.
Related articles
Who wrote this?