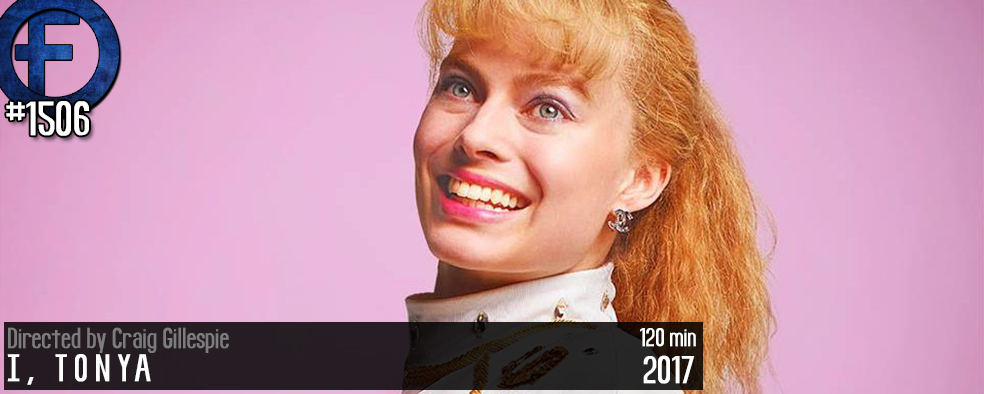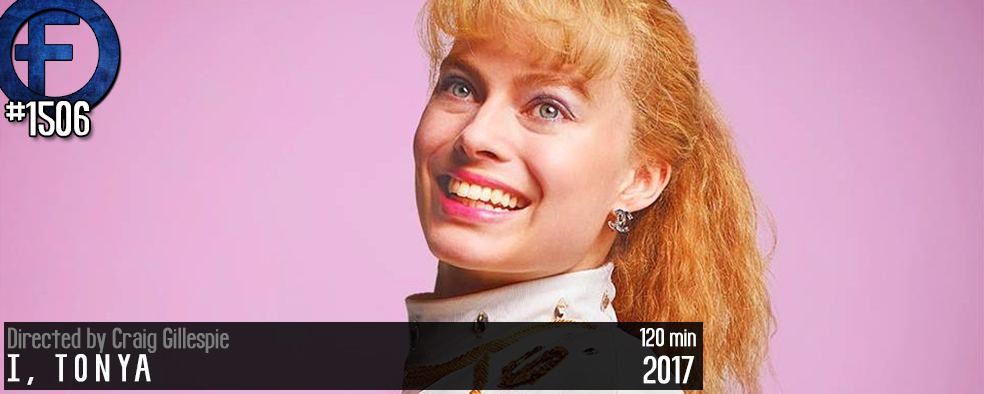 Principal Cast : Margot Robbie, Allison Janney, Sebastian Stan, Julianne Nicholson, Caitlin Carver, Bojana Novakovic, Paul Walter Hauser, Bobby Cannavale, Dan Triandiflou, Ricky Russert, Mckenna Grace, Maize Smith.
Synopsis: Competitive ice skater Tonya Harding rises amongst the ranks at the U.S. Figure Skating Championships, but her future in the activity is thrown into doubt when her ex-husband intervenes.
******
A former US Figure shaking champion better known for her controversial role in the kneecapping of fellow competitor Nancy Kerrigan before the 1994 Lillehammer Winter Olympics, Tonya Harding's life is writ large in this blackly comedic drama written by Steven Rogers and directed by Aussie helmer Craig Gillespie (Lars And The Real Girl), and it showcases the absurd relationship the young woman had with her domineering mother in two powerhouse performances by Margot Robbie and Allison Janney. The film balances the fine line between parody and comedic drama easily, an at times withering stab at Harding's trashy history intermingled with middle-class resistance to achievement.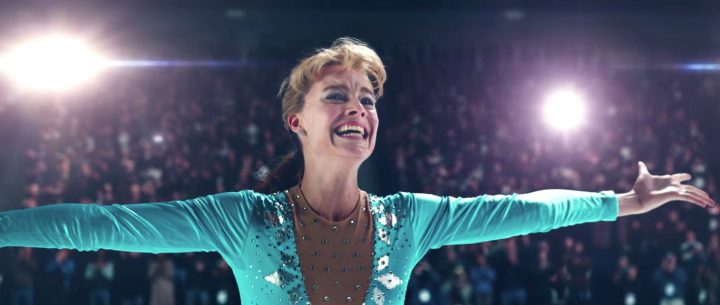 Young figure skater Tonya Harding (Margot Robbie – Suicide Squad) lives with her abusive, domineering mother LaVona Fay (Allison Janney – The Way Way Back), trying her hardest to rise through the ranks of the US Figure Skating competition, where she's routinely demonised by her fellow skaters, judges and the media for being too "white trash". Harding's rise to the top is capped by her achievement of becoming the first US woman to complete the extremely difficult "triple axel" during competition, although professional jealousy continues to dog her. Her violent relationship with husband Jeff Gillooly (Sebastian Stan – Captain America: Civil War) and that of her coaches Diane Rawlinson (Julianne Nicholson) and Dody Teachman (Bojana Novakovic) are examined as the attack on Nancy Kerrigan (Caitlin Carver) occurs and throws her preposterously successful lifestyle into doubt.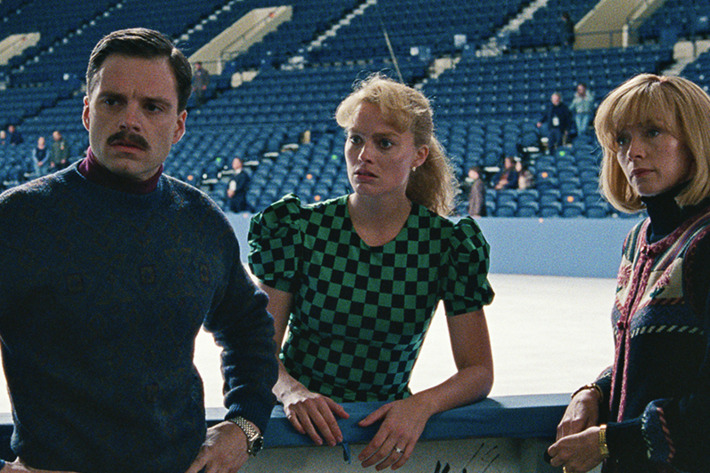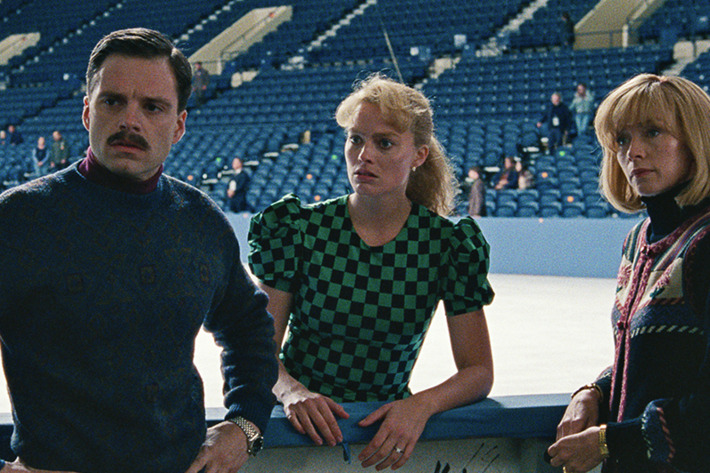 I, Tonya is a story of abuse. It's a story of abusive relationships, between Tonya and her mother LaVona, and Tonya and husband Jeff. Toxicity is the order of the day for the ultimate sport's mother, with Allison Janney's repugnant character driving her daughter's goals of Olympic glory. Even when she's not present, LaVona casts a very long shadow over Tonya's life, from her teenage formative years to her ultimate retirement from the sport she loved. So too is Jeff, a possessive, violent, abusive man (according to Tonya, although Jeff's narrative suggests it "isn't true") who berates and beguiles his wife in equal manner. The film goes out of its way to suggest Tonya was surrounded by literal monsters, painting her fate almost as a foregone conclusion. Whether you ascribe to Tonya's victimhood status or not, there's something utterly tragic about these (frankly) awful people and what they do to each other.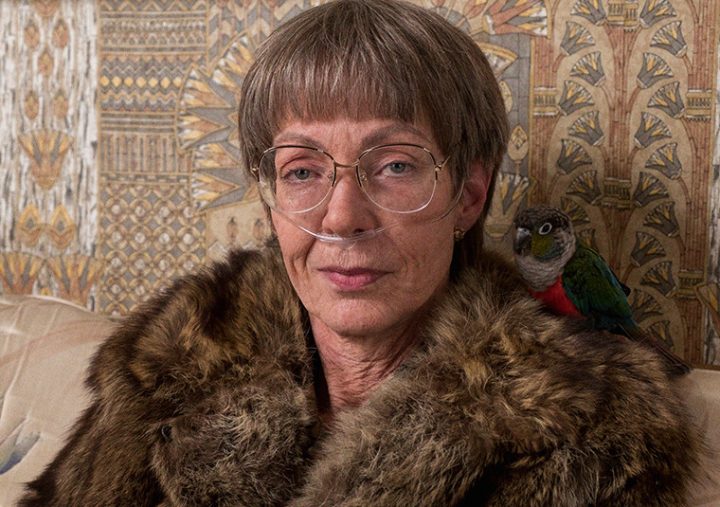 Rogers' screenplay dissects the Harding story with drab black humour, lacing irony and pathos within its framework of squabbling ice skaters. The film rarely gives any time to the true victim in all this, Nancy Kerrigan, with Caitlin Carver's role effectively sidelined in favour of the fruitier Tonya/Jeff arc. Robbie, as Harding, is scintillating in the role of a lifetime, personifying the salty skater with a sense of truth and resigned historical aftermath. Her scenes with both Janney and Sebastian Stan are exquisite moments of skin-crawling prickliness; Janney commands every scene she's in as the heavy-smoking, cruelly malignant mother figure intent on subjugating her daughter under the guise of providing her a lifestyle their family would normally never see. Sebastian Stan, as the sorta-stupid Jeff Gillooly, is equal parts hilarious and awful, a variant on the idiot husband motif who would rather punch his woman than confront his own iniquity as a man. One of the roles I had the most fun with was Jeff's best friend Shawn Echkart, played by Paul Walter Hauser, a guy who thinks he's some kind of mafia don or secret agent, validating Jeff's stupid ideas with incompetent braggadocio.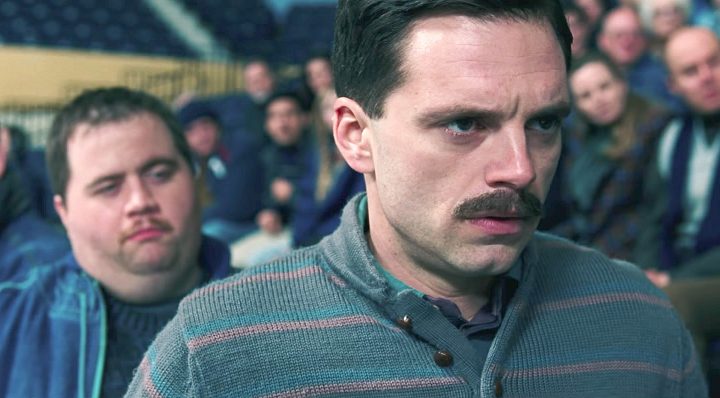 I, Tonya is also a story of inept people trying to do something well outside their capabilities. Although Tonya herself is an excellent skater, the people around her are – and I say this politely – idiots. Director Craig Gillespie handles the material without a care for propriety, giving the film a slick pseudo-documentary style that consistently breaks the fourth wall with its characters mid-"interview". The dramatic moments work thanks to Gillespie's frantic camerawork, and credit should also be given to the production design and costume teams, who deliver a film that looks as late-80's, early-90's as a film can get. Janney's "old lady" makeup is also really well done, subtle and convincing, while Sebastian Stan's pornstar beard made me chuckle. The music choices are emblematic of a freeform time in America's history, the zenith of its financial success and Reaganism, and some of the toe-tapping tunes are mixed into Peter Nashel's score superbly. In its technical aspects, I, Tonya hits all the right marks.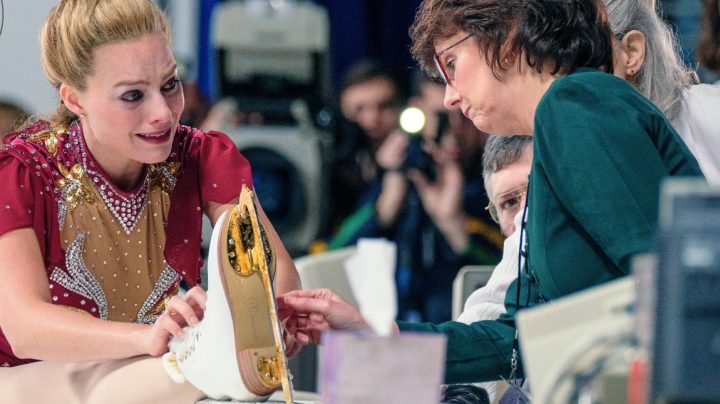 As Bobby Cannavale's snarky television exec role says: "we had no idea something like this could be done by two of the biggest boobs in a story populated solely by boobs!" Yes, I, Tonya is a great movie, and yes Margot Robbie delivers a career-best performance in the title role, and it deserved a slot in 2017's Best Picture nominees (it missed out, sadly). While the skating itself takes a little bit of a back seat, and "the Kerrigan incident" is given a lot less focus than I expected, I, Tonya is a terrific piece of human drama and black comedy with some great actors at the peak of their powers. I laughed, I cringed, I enjoyed it. Solid work.
Who wrote this?