Movie Review – Goodbye Christopher Robin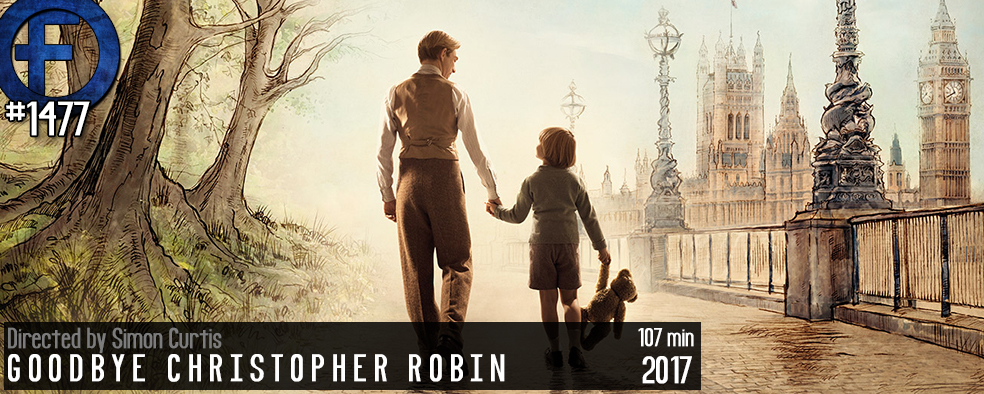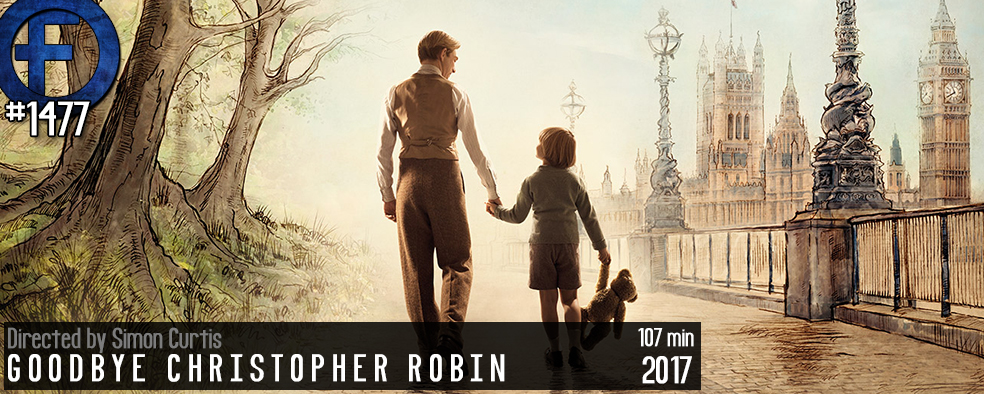 Principal Cast : Domhnall Gleeson, Margot Robbie, Kelly Macdonald, Will Tilston, Phoebe Waller-Bridge, Vicki Pepperdine, Stephen Campbell Moore, Alex Lawther, Richard McCabe, Gerladine Sommerivlle
Synopsis: A behind-the-scenes look at the life of author A.A. Milne and the creation of the Winnie the Pooh stories inspired by his son C.R. Milne.
*****
Behind the laughs and enormous success of AA Milne's greatest literary creation, the eponymous Winnie The Pooh and his 100 Acre Wood friends, lies a great deal of darkness. Tormented by the ghosts of the Great War, figuring out his relationship with his self-involved party-girl wife, and feeling indifferent to engaging young son Christopher Robin, Milne retreated to an idyllic retreat in the south of England where he would go on to create his iconic legacy. Amid the embryonic period of Pooh's creation, and Milne's subsequent whoring of his son out to the public as the "real" Christopher Robin, director Simon Curtis tries (and fails) in his attempt to examine the darker undertones behind Milne's life at this point.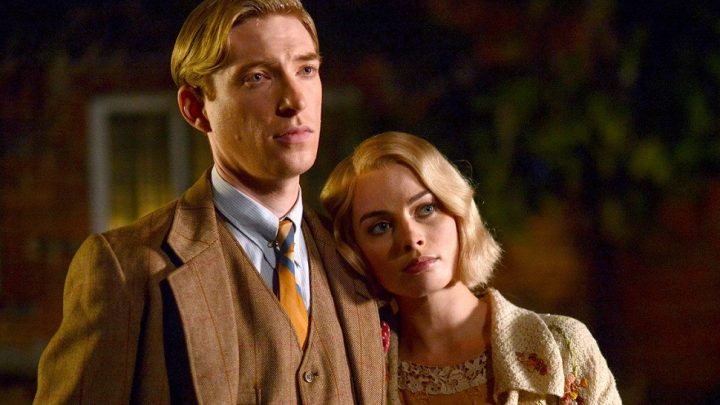 Playwright A A Milne (Domhnall Gleeson – Star Wars: The Last Jedi) – nicknamed "Blue" by his family and friends – has returned home to London from fighting in the Great War, where his superficial and self-involved wife Daphne (Margot Robbie – Suicide Squad, I Tonya) presses him to continue writing to bring in the money. Suffering shellshock and undiagnosed post-traumatic stress, Milne finds the scurry and bustle of London no longer to his tastes, so against Daphne's protestations he removes them to a house in the country, along with nanny Olive (Kelly Macdonald – Brave), as well as their young son Christopher Robin, whom they nickname Billy. With Daphne's increased dissatisfaction more evident with each passing day, she eventually leaves for the city, forcing Milne to spend time with a son he really doesn't know how to communicate with. As they walk through the cottages wooded acreage, Billy tells his father about the adventures he has with his stuffed toys, a bear, a donkey, a piglet and a tiger, adventures the elder Milne turns into enormously popular children's books that threaten to derail his relationship with his own son.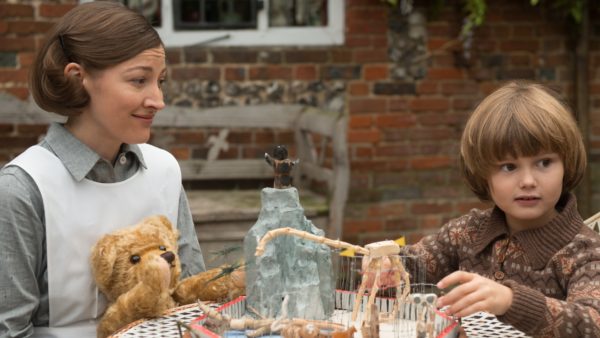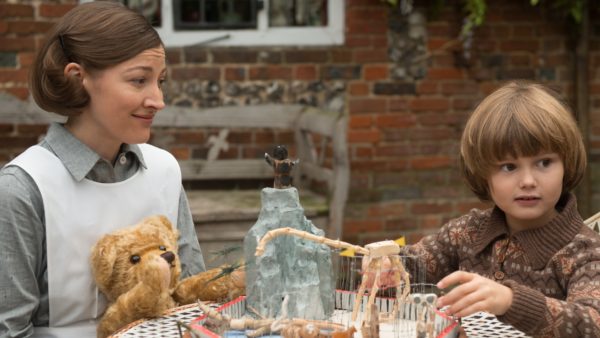 I'm not sure exactly what the point of Goodbye Christopher Robin is if it isn't to send the audience away feeling near suicidal. It's hard to countenance the ubiquitously fluffy adventures of Winnie The Pooh and Christopher Robin from Milne's books (and the co-opted legacy of Disney's saturation level marketing of the brand) with the events in this film, they're so dark and touching on heavy, oppressively melancholy themes. Milne's tortured soul following his return from war establishes him as a broken spirit, opening the film with catch-cry wartime cliches yet never really extrapolating decent drama from his mental issues, a problem only exacerbated by the fact we don't really get to know about Milne prior to the war. His subsequent behavioural issues seem to stem from his psychological issues, although at no point does the film attempt to balance this with his treatment of both Daphne or Billy as he scowls and angry-strides through the creation of Winnie The Pooh.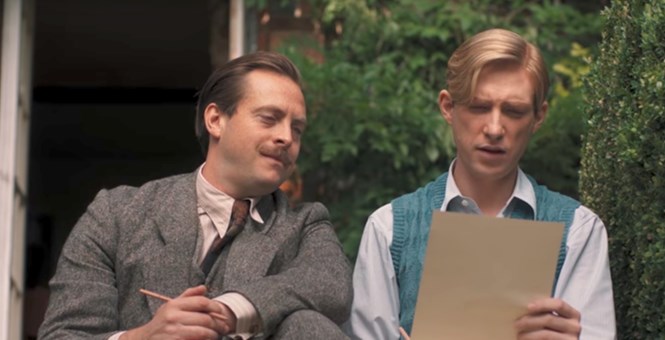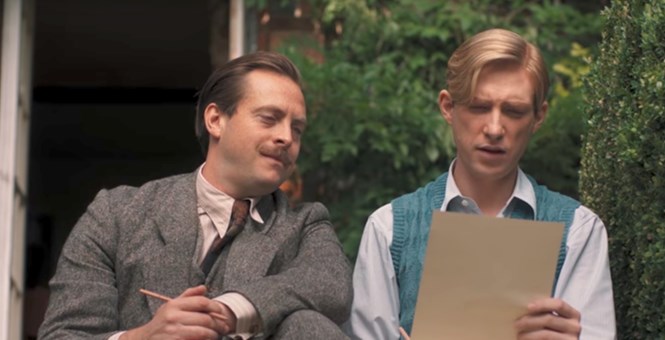 Instead, the film awkwardly tries to balance Milne's relationship with his son as the central motif, ineptly threading Margot Robbie's awful Daphne (was she really like this or not? It's hard to say, but the hatchet job done on Mrs Milne feels like a desperate search for a villain where there simply isn't one) into the narrative at convenient moments as a way of continuing the weaker narrative between Daphne and Milne's fractured relationship. The film shines strongest when it's focused on the idiosyncratic bond between Milne and his son Billy (a sweet debut performance by Will Tilston), even through the more selfish aspects of Milne's decision to push his son into the spotlight for promotion. This arc proves the most tangible, with a final act bookend sequence involving the older Billy (Alex Lawther – The Imitation Game) reconciling the strained relationship (and Billy's refusal to accept any of the proceeds of his father's work) in a final beat that almost resurrects the film's less enthusiastic moments.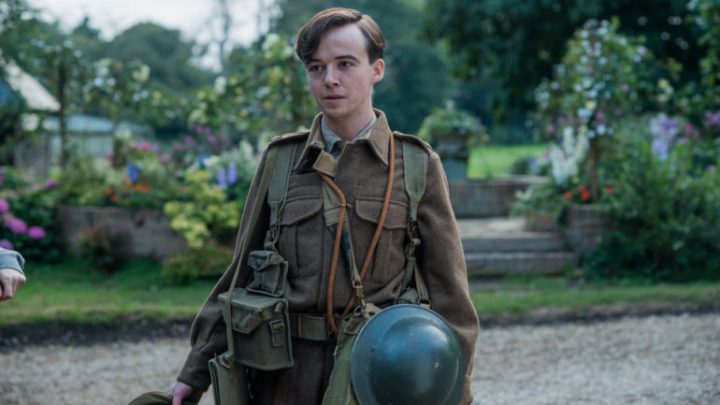 With its raincloud tone clashing wildly with its sun-drenched visuals and hearty production values, Goodbye Christopher Robin feels like two distinct films mashed into one. On the one hand, there's the story of Pooh's genesis and how it came about, told with a dark slithering underbelly of fractured relationships and a father unable (unwilling?) to form a real, lasting relationship with his son. On the other, and more impenetrable, there are themes of abuse, of mental illness and its limited understanding in post-war early 20th Century, of society's refusal to acknowledge the suffering soldiers of war faced not only in the battlefield but also when they came home (as remarked in the film, it's as if nobody even remembered Britain fought a war), and the perils of fame and fortune at the expense of family relationships. There's a lot to unpack in this film but to its detriment Goodbye Christopher Robin never really focuses on one aspect in particular and tries for them all, and comes off wanting.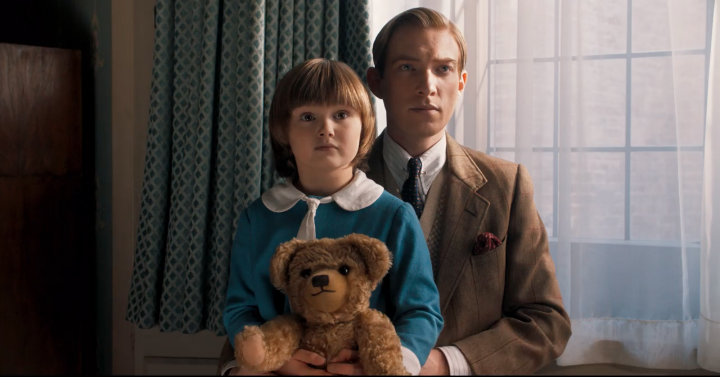 Amid the gloom of the film's decidedly negative nature, Domhnall Gleeson delivers a worthwhile performance as Milne himself, although the script never gives him any real scope of understanding; we know as much about Milne at the start of the film that we do at the end, but this is no fault of Gleeson's. Robbie, for her part, does a great job as the Daphne but is largely one-note, while Kellie Macdonald essentially reprises her role from Nanny McPhee as the children's maid again, a touch older and wiser, but with an arc that provides one of the film's more emotional moments. Newcomer Will Tilston is solid if unremarkable as the young Billy Milne, all cheeks-n-dimples as he child-acts his way through his scenes with the adult actors, and a nice supporting role to Stephen Campbell Moore as Milne's illustrator Ernest Shepard make the film feel as bucolic as the landscape it revolves around.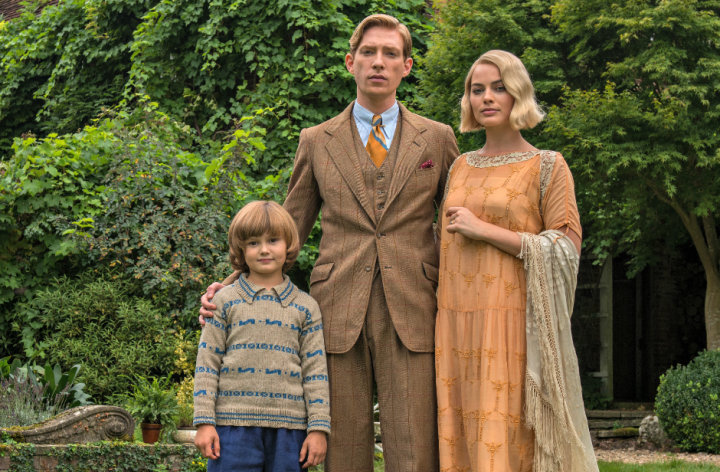 Simon Curtis' films have largely been a blend of biographical fictional works, from My Week With Marilyn to The Woman In Gold and now this film, and in the truest extent I think he's a filmmaker with at least a great eye for visuals, even if his narratives feel too undercooked to really hit big. The film's blend of emotional angst around the creation of one of literature's most enduring – and endearing – creations feels off somehow, an intangible disappointment to a film that really undercut its leading characters with a fairly pedestrian plot and sometimes sluggish pacing. Goodbye Christopher Robin looks beautiful, has some nice ideas in it, but overall underwhelms and, after some reflection, feels like it never quite understands its own reason for existing. Worth a look, but woefully indifferent to the audience.
Who wrote this?