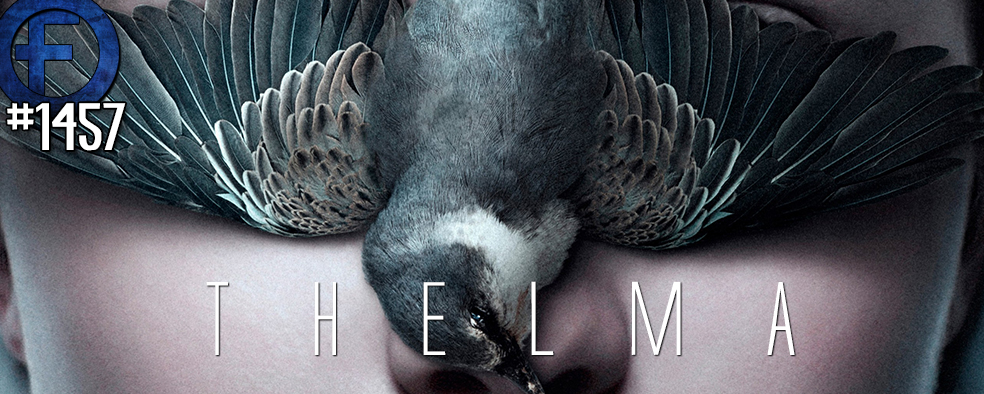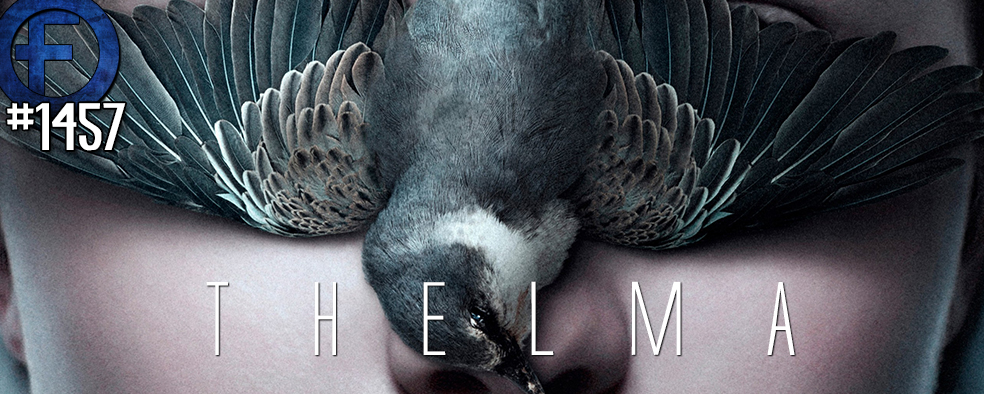 Director :  Joachim Trier
Year Of Release :  2017
Principal Cast : Eili Harboe, Kaya Wilkins, Ellen Dorrit Petersen, Henrik Rafaelson, Grethe Eltervàg, Marte Magnusdotter Solem, Anders Mossling.
Approx Running Time :  116 Minutes
Synopsis: A woman begins to fall in love, only to discover that she has fantastic powers.
*****
It's hard to explain just what kind of film Thelma is. One part coming-of-age story, mixed in with a timid, first-romance plot and a blossoming superpowers arc, and you have an achingly beautiful film that just mesmerises from the opening frames. Joachim Trier's ethereally hypnotic direction and Eili Harboe's captivating performances are only the tip of a wonderful iceberg here; Thelma's grace and majestic narrative prowess treating the viewer as somebody with intelligence rather than indifference. Beautifully shot, credibly acted and boasting a musical score that sunk its claws into me and didn't let go the whole time, Thelma is an absolute treat you should most definitely seek out.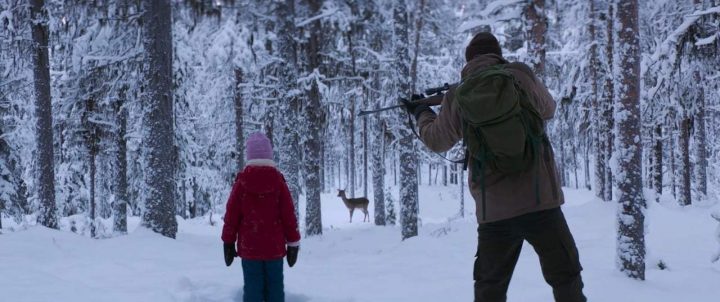 Thelma (Harboe) is a student at a local Norwegian college, and following a seizure meets fellow student Anja (Kaya Wilkins), which whom she beings a romantic relationship.Thelma is the only child of a strictly religious family, so she is initially unsure of same sex love, to say nothing of drinking alcohol and "partying". Her sheltered life is a direct result of early childhood incidents where her baby brother Matthais was inexplicably transported through sheer willpower from his playpen to a spot under the couch, as well as a far more deadly event depicted late in the film. Thelma's parents, Trond (Kenrick Rafaelson) and Unni (Ellen Dornt Petersen) regard Thelma with a degree of apprehension, and in the case of Unni an apparent terror, and it's only after Thelma's powers begin to manifest in a serious way that they start to put a secret plan to "handle" their daughter into effect.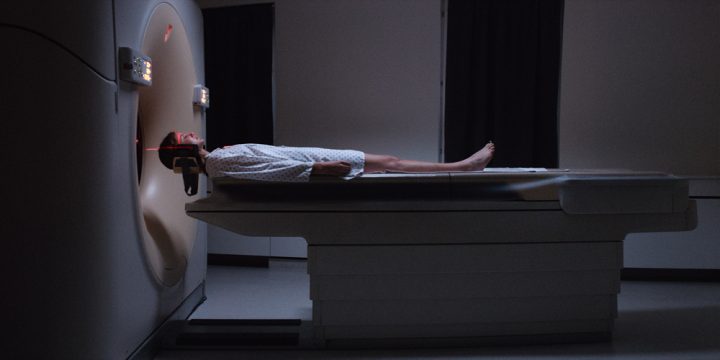 I'm going to reduce myself to comparative films with Thelma because I'm finding it difficult to accurately describe without doing so. Think of Chronicle, blended with A Ghost Story's intangible sensuality and the directing style of David Fincher, and you have a very vague approximation of Thelma's aesthetic. The story is so heartrendingly sweet – young woman finds love before also finding out she's different from everyone else – and so masterfully told, you'd be forgiven for thinking it a touch simplistic, but it isn't. There's real depth to Thelma's burgeoning hormonal subplot, and for those so inclined to think more deeply about a film than whether or not it has explosions you'll find much here to savour.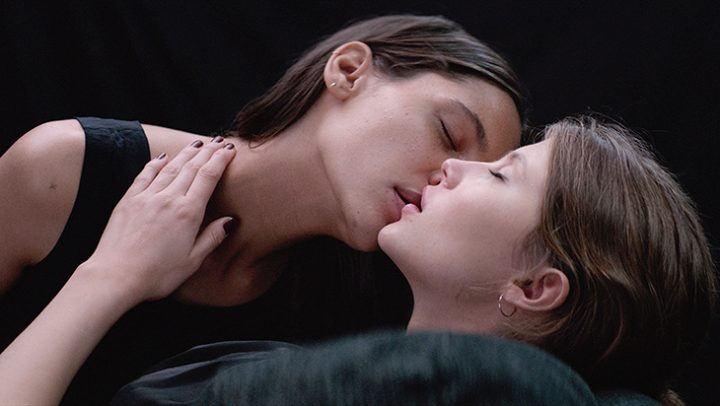 Trier, coming off the critical success of Louder Than Bombs (2015) crafts a sublime film with strength and directorial verve that twists and turns the film's soulful central character in a manner that echoes with humanity and reeks of familiarity. The story's essential ingredient, that we are all seeking our sense of identity and purpose, has been done more times on-screen than I can count, but Thelma's nuance and visceral exposition with a familiar vernacular is stunning in its cadence. Those of us who've seen Blue Is The Warmest Colour will appreciate the glissando heat of first romance and the emotional thunderclap that brings with it will find similar leanings here, although in softer notes and a headier aftertaste. The film's screenplay was written by both Trier and Eskil Vogt, the latter of whom has co-written all the director's mainstream projects, and it's both innocently disarming and bravely frightening all at the same time. The film's primal scream of uncertainty manifests in the unsaid, the unknown, within Thelma's personal journey, and through her gradual mental breakdown her inner strength begins to force itself to the surface.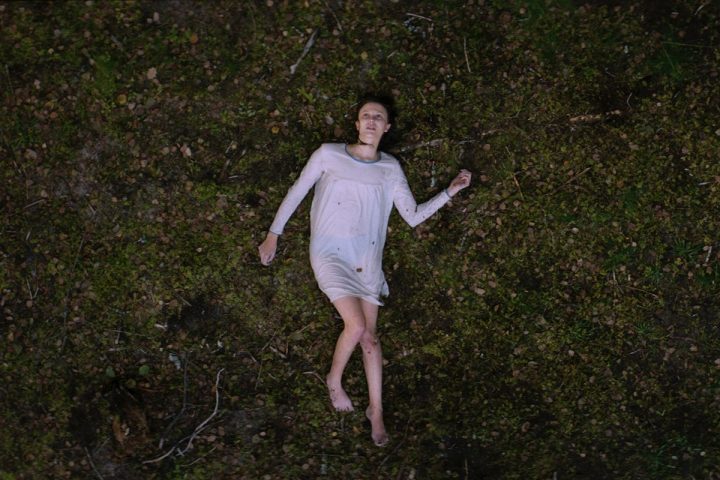 Indeed, the direction by Trier is forceful as well. Powerfully unique, Trier asks the audience to marinate in the world he's concocted, to slowly peel back layers of Thelma's resonant story and soak it all up, like a delicious meal. The way he creates tension out of simple framing, out of his use of sound and camera angles (low angles in this film indicate fear, while high angle shots indicate some unseen observer that's incredibly creepy. The film is lensed with crisp brilliance by DP Jakob Ihre, offering subtle starkness to Thelma's collegiate surroundings and a dense, suffocating tone when she returns to her parents house. Musically, Ola Fløttum's score is crucial to elevating the quiet tension the film evokes, as subtle strumming and pulsating notes whirl into euphoric discordance once Thelma's finale kicks into gear. There's a sense of symbiosis to the film, a superb combination of story, character and production that just absolutely works, and even though the film is in Norwegian, if you turn off the subtitles it plays just as well.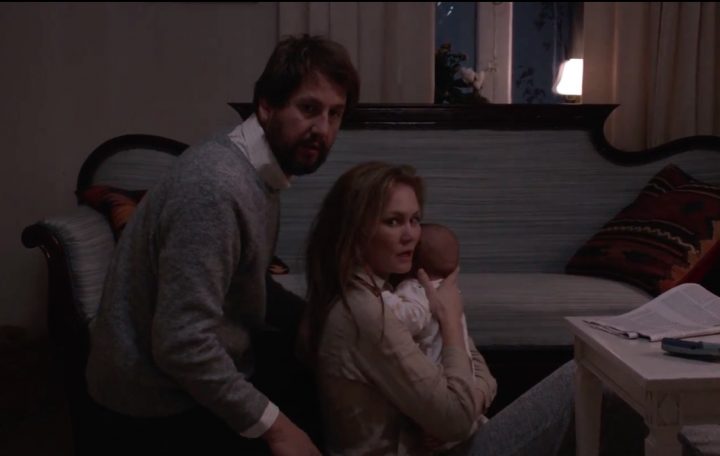 The cast, particularly Eili Harboe as Thelma, are all solid, and special mention must be made of Kenrick Rafaelson's performance as Thelma's emotionally tortured father, Trond. Rafaelson's role is paternal but it's also more than that, recognising the potential evil in his daughter and what her power could achieve if she was let loose in the world, and he bears the weight heavily. His reactions to Thelma's actions are subtle but powerful; he's a father tortured by his daughter's differences and he almost cannot bear it – the opening scene of the film has Trond taking a young Thelma (Grethe Eltervag) into the forest to hunt before he points the weapon at her head to kill her, which he cannot, and this acutely memorable scene sets up the rising horror to come – and aside from Harboe's emotionally weighty performance I think it's Rafaelson's I'll remember most.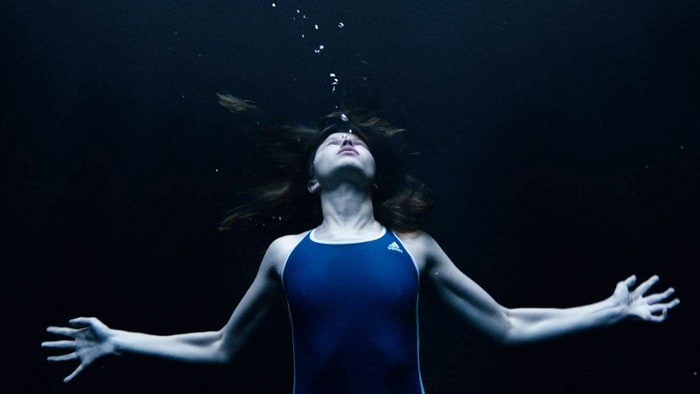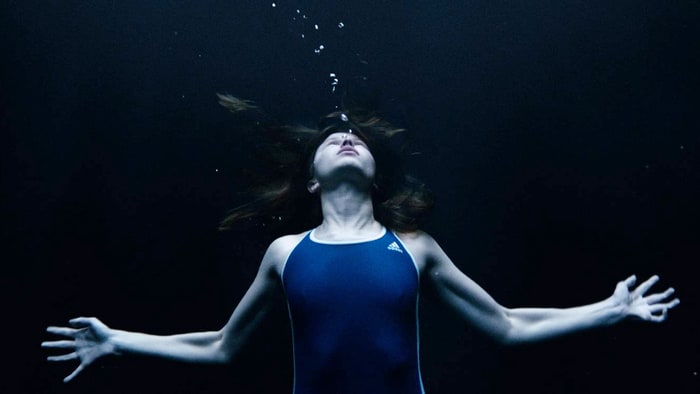 Thelma is a film that will linger. It's a film that charms, shocks, and utterly mesmerises as it does so: fearlessly performed by Harboe and directed with compelling strength by Joachim Trier, this film is an astonishing work of art that deserves appreciation for its esoteric style and beautiful execution. With a finale that will either bring you to tears or make you cringe (in a good way), Thelma is one of those films that you find yourself wishing there were more of in the world and saddened that there aren't. Just exquisite.
Related articles
Who wrote this?