Movie Review – Sing Street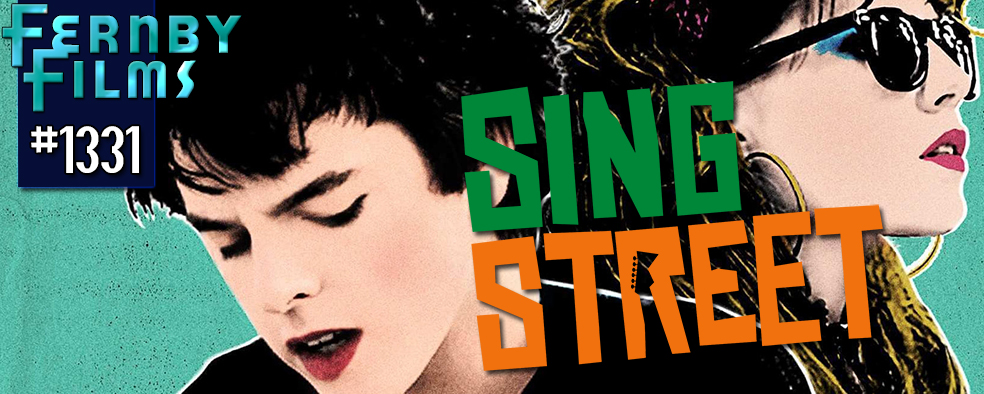 Director :   John Carney
Year Of Release : 2016
Principal Cast :  Ferida Walsh-Peelo, Lucy Boynton, Jack Reynor, Aiden Gillen, Maria Doyle Kennedy, Kelly Thornton, Ben Carolan, Mark McKenna, Percy Chamburuka, Conor Hamilton, Don Wycherley.
Approx Running Time :   105 Minutes
Synopsis: A boy growing up in Dublin during the 1980s escapes his strained family life by starting a band to impress the mysterious girl he likes.
******
Few films manage to engender the feeling of nostalgia quite like a coming-of-age story. Sing Street, set in mid-80's Dublin, Ireland, and using the proposition of a bunch of school kids setting up a band, not only taps into nostalgia but makes one almost yearn for a simpler time, before wi-fi, Facebook and the ubiquitous internet. Directed by John Carney (Once, Begin Again), Sing Street is effortlessly enjoyable yarn about first love, finding out who you are, and fractured family dysfunction. Not to mention, a couplet of terrific era-attuned songs, written by the director and inserted into the film in a manner so innocuously they creep you on you with how catchy they are. Yes, Sing Street enters the coming-of-age lexicon as a contender of the highest order; sadly, it won't be seen by a lot of people, more's the pity, but if you're reading this then you owe it to yourself to locate it.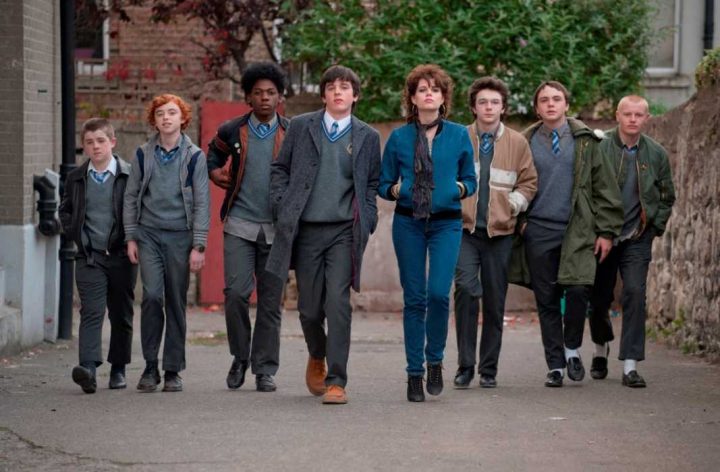 It's 1985, Dublin, and the economy is taking a hit. Young aspiring musician Conor Lawlor (Ferida Walsh-Peelo) lives with his family – father Robert (Aiden Gillen), mother Penny (Maria Doyle Kennedy), sister Ann (Kelly Thornton) and bohemian brother Brendan (Jack Reynor), who sees in Conor a potential he himself could never have. To make ends meet, Conor is sent to the far cheaper Synge Street Christian Brothers School, overseen by the odious Brother Baxter (Don Wycherley), where he becomes infatuated with a girl across the street, Raphina (Lucy Boynton). Inviting her to appear in a music video he's shooting (before he even has a band), Conor sets about trying to find out what kind of musician (and person) he wants to be, experimenting with different styles and looks, all the while trying to convince Raphina to stay with him instead of following her heart to London, where she hopes to become a model.
Indie darling John Carney made a name for himself with his Oscar-winning film Once (picked up the gong for Best Original Song), and kinda came crashing down with the well received but criminally underseen Begin Again, both films utilising music and the musician's craft to tell the story. Sing Street doesn't deviate from this, although what it does do is insert a pretty nifty teen-angst angle that hits all the sweet, melancholy, bitter, euphoric spots from our collective nostalgic center. The premise involving young Conor starting up a band of fellow students to woo a pretty girl is almost the archetypal coming-of-age story, and while you could argue there's nothing truly new under the Dublin sun, Carney's terrific lensing and sense of anachronism ensure this is one sweet-n-sour film that will delight as often as it moves you.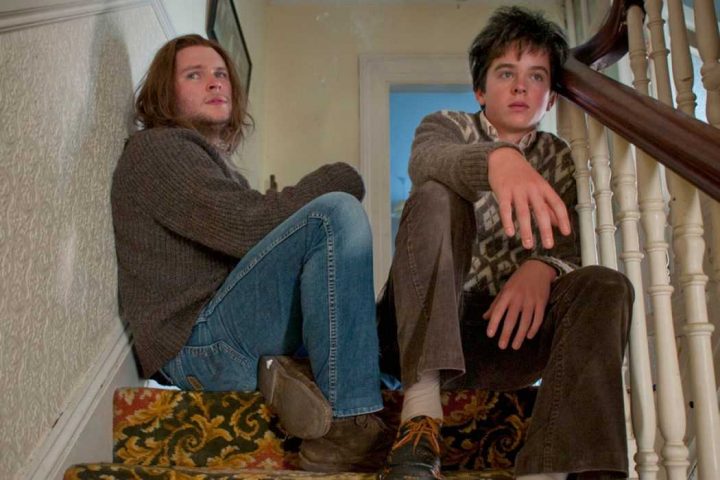 The film works mostly due to its distinct 80's flavouring, particularly the addition of era-specific song choices (including Duran Duran, The Cure and The Clash, among others), while Carney's own compositions, including several foot-tapping upbeat numbers including "Drive It Like You Stole It", drive the film along with its infectious rhythm and delightful narrative. One suspects the film is autobiographical in nature – Carney himself attended the very school in which the film was partially shot – and this sense of truth brings with it an innate sense of believability; the cast, led by Walsh-Peelo as Conor, are just a delight, especially the object of Conor's desire, Lucy Boynton. Boynton and Walsh-Peelo have a definite chemistry, and their on-screen relationship feels natural and heartfelt.
Aiden Gillen's role as the unsuccessful father (his career and marriage are in a tailspin) is ancillary to the plot overall, but having this sense impending parental doom hovering in the background motivates, nay, facilitates Conor's desire to escape Dublin's underwhelming grip. Also worthy of mention is Jack Reynor (last seen having a conspicuously underage sexual relationship in Michael Bay's Transformers: Age Of Extinction) as Conor's older, wiser brother Brendan: it's a role that starts small but ends up being a central catalyst for a lot of the action (such as it is) within the film, and it's Brendan who provides Conor with most of the material, lyrics and inspiration for his songs. The pairing of Reynor with Walsh-Peelo just feels sibling-like, and there's such a bond between them they really do feel like family.
Sing Street is a film I'd describe as a pleasant surprise. It sneaks up on you, it suckers you into its bucolic sense of community and despairing economic turmoil, lets you fly with its terrific original songs – as well as some well chosen popular classics – and you finish the film with the warm glow of achievement and a smidgen of sentimentality to sate your nostalgia. Effortlessly pleasant, Sing Street is highly recommended.
Related articles
Who wrote this?