Movie Review – Death Of Superman Lives, The: What Happened?

– Summary –
Director :   Jon Schnepp
Year Of Release :  2015
Principal Cast :  Jon Schnepp, Tim Burton, Kevin Smith, Dan Gilroy, Jon Peters, Colleen Atwood, Lorenzo di Bonaventura
Approx Running Time :   94 Minutes
Synopsis:   Behind the scenes of the Superman film that never made it – Superman Lives – a late 90's project destined to star Nic Cage as the Man of Steel, and directed by Tim Burton.
What we think :  As frightening as this film is in terms of revealing just how close we came to the Nic Cage Superman we all needed (!), The Death Of Superman Lives is a compelling, exhaustive, surprisingly candid documentary about Tim Burton's failed project. Even if you're not a fan of Superman or comic book films generally, this film is worth its weight in Kryptonite for how well it presents its spectacularly misguided subject matter.
**********************
Damn, it was a close call.
Casual filmgoers today will probably be utterly unaware just how close we came to one of the most calamitous cinematic depictions of Superman likely to grace the screen. Before Zack Snyder gave Superman his monochromatic testosterone injection, and well before Bryan Singer gave us the Superbore of Superman Returns, producer Jon Peters would begin a reboot of the DC Comic's franchise based around then-recent comic book storyline "The Death of Superman". Peters, a former hairdresser to Barbara Streisand, snagged the rights to Superman from the Salkinds, who had made the four Christopher Reeve films – the latter of which had bombed badly – and set about trying to fashion his "own" version of the character, apparently with the three stipulations that the character a) would not fly, b) never wore the famous suit, and c) had to fight a giant spider. Before the rise of the internet's insatiable appetite for Hollywood tidbits, Burton's Superman Lives project, starring Nicolas Cage (I mean, ugh) became bait for dedicated fans of the character to rail against the weird and wonderful whacky production of a film that, ultimately, fell through.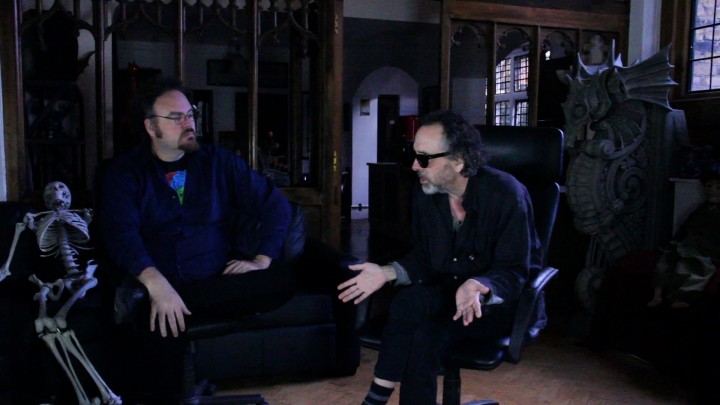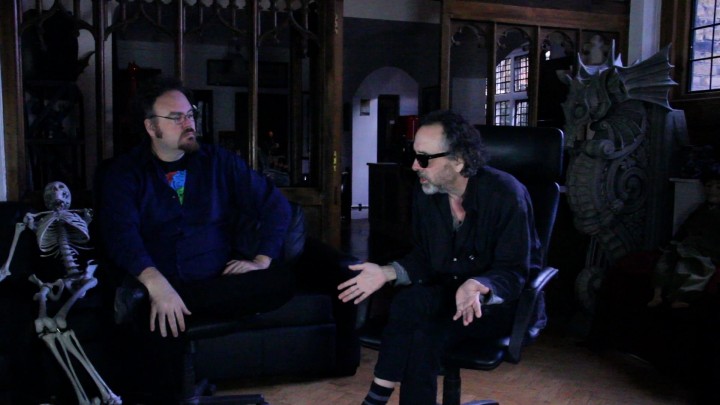 Superman Lives (originally, Superman Reborn) was a film purported to riff story points off the DC Comics' "Death Of Superman" storyline from 1993, a storyline that returned Superman to the top of the charts following years of flagging sales, and crystallized the character's symbolism within American pop-culture. Considering the success of Burton's Batman films – later, Joel Schumacher's – it made sense of Warner's gaze to turn to their other hugely profitable character, and with Jon Peters producing a film given a decent budget, images and test footage began to leak out of the studio; it was this material that gave fans, and even casual observers, considerable angst about where Burton's production was heading. Inevitably, even in spite of Nic Cage's signing onto the film, the project crashed and burned into production hell, with delays, studio interference and constant deviations in a clear narrative, bringing the project to a close around 2000, some two years after pre-production commenced.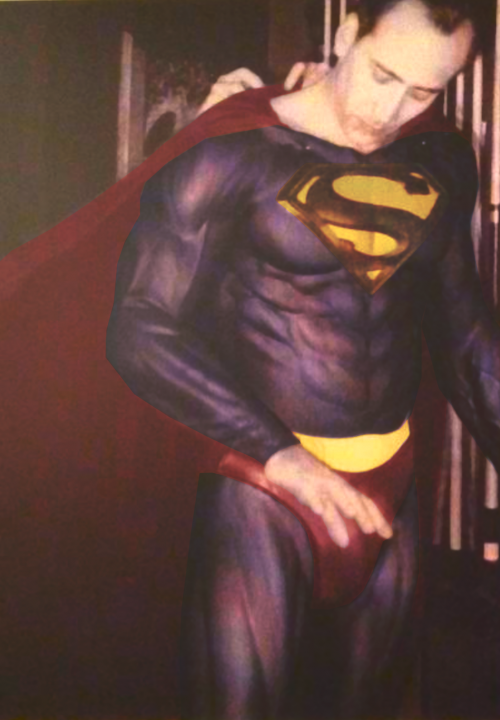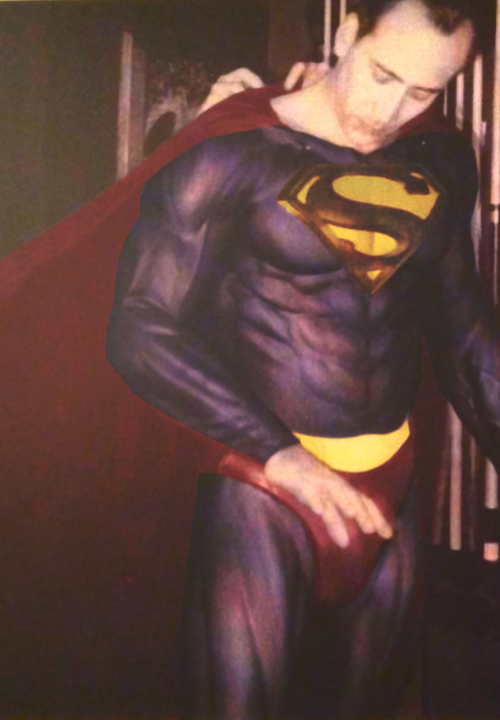 Superman fan, and documentary film-maker, Jon Schnepp has gathered a huge array of the failed production's major players (notably, Nic Cage isn't involved, only appearing in archival footage), from Tim Burton, one of the three screenwriters in Kevin Smith (the other two do appear, including Dan Gilroy), and a plethora of concept artists, model makers, visual effects artists and even producer Jon Peters himself to ask the question: what the hell happened with Superman Lives? The film took years to make, funded via Kickstarter and out of Schnepp's own pocket – I first heard about this film literally years ago and occasionally heard Kevin Smith mention it from time to time – it had coverage on Aint It Cool News too – and the end result is both beautiful and mortifying.
The main thing we learn watching the warts-and-all uncovering of the troubled production of Superman Lives is how close we came to a horrific un-Superman film being given a big screen treatment. Although creative decisions within the project are validated by the on-camera interviewees, as the film winds on you get the sense that nobody involved knew what they were really doing, based on Peters' wishes for the character and what the character of Superman really stands for. A "holy grail" moment in the film is footage of Cage wearing the Superman suit (or approximation thereof) and, for a fleeting moment, you kinda wonder what might have been had the project come to the screen. Complete with long hair (Superman's comic-book hairstyle post-death saw him coiffured with a Super-mullet), Cage actually doesn't look terrible in the suit, but the way both Cage and Burton speak about the character never ever fill one with confidence that they're doing it justice. Or reverence for the source.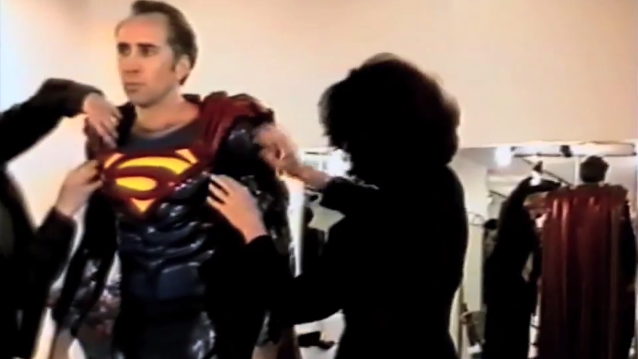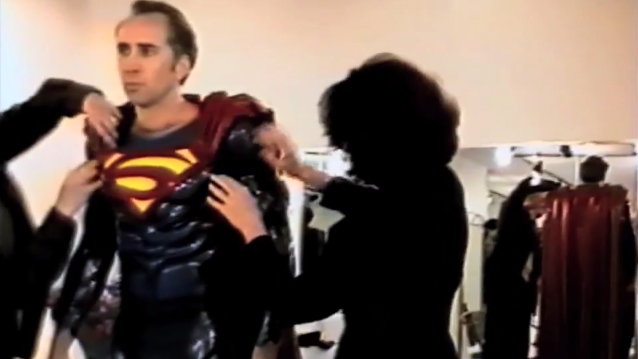 Bluntly, Burton's creative trajectory with the character fails to capture the essence of Superman, and this documentary strips that down to its sweaty, palpating truth. Hardcore fanboys of Superman (of which I proudly claim membership) will rightly breathe a sigh of relief that Superman Lives never made the screen. The Death of Superman Lives, however, is must-see documentary film-making, given the depth of detail Schnepp allows his subjects to enter into, almost explaining how their off-kilter take on Superman shot itself in the foot almost from day one.
The honesty and truthfulness of this film nearly makes me want to forgive Burton and his team for burying the character in development hell (director McG came aboard a few years later for another failed project, Superman: Flyby, while a Superman V Batman project was mooted as well) just so we can have what we have now – I guess in a parallel world, I'd jump at the chance to see Nic Cage's take on Superman, but as a fan, I'm utterly thankful it never eventuated. For any fan of superhero films, The Death Of Superman Lives is a compelling, fly-on-the-wall deconstruction of how and why a major motion picture failed to eventuate.
Related articles
Who wrote this?