The 87th Academy Awards – Our Predictions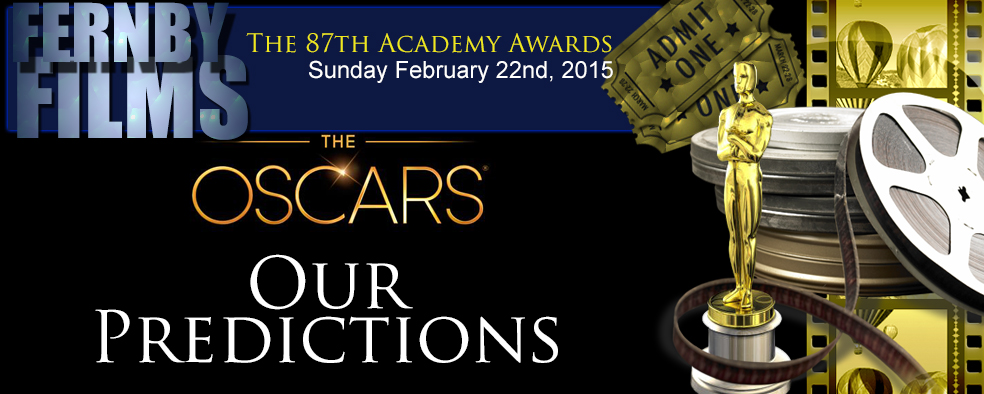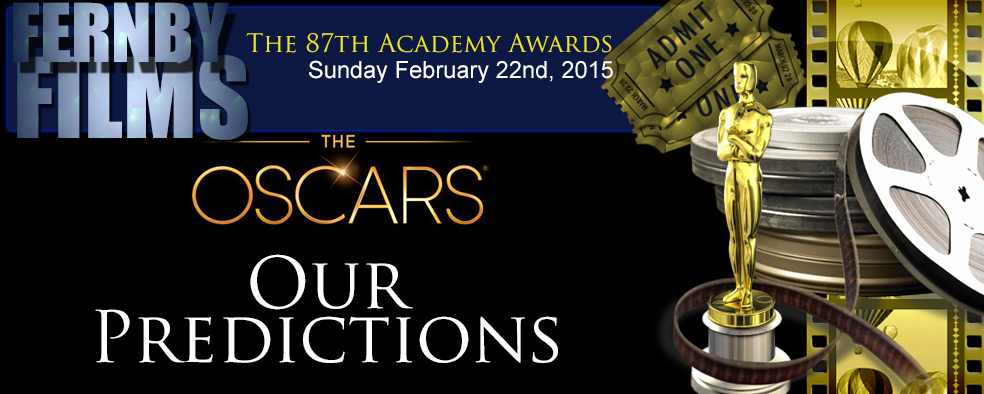 Well, we're here again folks. That time of the year when Hollywood gets around its own for a bout of back slapping and hand shaking, most of which is so incestuous it makes incest look sexy. I jest, not really.
With The official Oscar ceremony barely 24 hours away, I've rummaged through my expectations and beliefs and come up with a selection of choices for the films I think will take home the gongs. No doubt I'll be wrong, because I usually am, but I like to think my logic is soundly impaired to the point of being accurate in reverse. I've made my picks in all but five of the categories (Foreign Language Film, Feature Documentary, Short Documentary, Animated Short and Live Action Short I have seen none, so can't make a call on them), so read on and see if my choices match yours!!
For the purposes of clarity, here's how I'm doing this:
Head:

If I was a betting man, this is who'd I'd have real money on.
Heart:

If I was a betting man and had no money, I'd put that nonexistent cash on this one. More a "wishful thinking" desire than anything.
Best Picture
Head:  Boyhood
Heart: Birdman or Whiplash.
Best Director
Head: Richard Linklater
Heart: Wes Anderson for Grand Budapest Hotel.
Best Actor
Head: Michael Keaton (for Birdman)
Heart: Eddie Redmayne (The Theory Of Everything) [Dark Horse: Steve Carrel for Foxcatcher, would be awesome.]
Best Actress
Head: Julianne Moore (Still Alice)
Heart: Rosamund Pike (Gone Girl) [as of writing I have yet to see Still Alice, but Moore appears a sure thing.]
Best Supporting Actor
Head: JK Simmons
Heart: JK Simmons
Best Supporting Actress
Head: Emma Stone (Birdman)
Heart: Meryl Streep (Into The Woods) – doesn't deserve it but would love to show what a sham the Academy has become if she gets it.
Best Original Screenplay
Head: Grand Budapest Hotel
Heart: Nightcrawler
Best Adapted Screenplay
Head: Whiplash
Heart: American Sniper, because America would go batshit crazy.
Best Animated Film
Head: How To Train Your Dragon 2
Heart: Somehow, The Lego Movie. Nah, then Big Hero 6, which is the better movie anyway.
Best Original Score
Head: Hans Zimmer for Interstellar
Heart: Alexandre Desplat, for either of his nominated films (Grand Budapest Hotel or The Imitation Game), but a dual nomination will split the voting, so I'll say Johann Johannsson for The Theory Of Everything.
Best Original Song
Head: "Glory" from Selma
Heart: "Everything Is Awesome" from The Lego Movie. I mean, c'mon!
Best Sound Editing
Head: The Hobbit: Battle Of The Five Armies
Heart: American Sniper
Best Sound Mixing
Head: Whiplash
Heart: American Sniper
Best Production Design
Head: The Grand Budapest Hotel and Into The Woods (a tie)
Heart: The Grand Budapest Hotel
Best Cinematography
Head: Emmanuel Lubezki for Birdman
Heart: Robert Yeoman for Grand Budapest Hotel.
Best Makeup
Head: Guardians Of The Galaxy
Heart: Guardians Of the Galaxy
Best Costume Design
Head: Into the Woods
Heart: Grand Budapest Hotel.
Best Film Editing
Head: Whiplash
Heart: American Sniper
Best Visual Effects
Head: Dawn of The Planet Of The Apes
Heart: Any would be satisfying, but particular nods to Guardians Of The Galaxy or Captain America: The Winter Soldier would reaffirm the rise of the comic book movie as a legitimate artform.
So there you have it, my picks for the categories in which I've seen the nominated films and have a broad level of appreciation for them. I'll be back after the ceremony with a tally of correct picks (for both heart and head!) so stick around! Today is going to be very interesting!
Who wrote this?