Principal Cast :  Ethan Hawke, Ellar Coltrane, Patricia Arquette, Lorelei Linklater, Libby Villari, Marco Perella, Jamie Howard, Andrew Villarreal, Brad Hawkins, Richard Andrew Jones, Karen Jones, Bill Wise.
Synopsis:   Told over a 12 year period, Boyhood tells the story of Mason Evans Jr from aged 5 to 18.
**********************
12 Years A Slave To Genius
Prior to my review of Richard Linklater's Before films, Sunrise, Sunset and Midnight, I'd never really heard about the director in any kind of "mainstream" sense. He wasn't a Spielberg or a Jackson, but for some crazy reason the film industry could never speak highly enough about him. Having now reviewed the Before series, and just witnessed Boyhood, a 12 year project starring the same cast and crew across a decade-long shooting schedule, I'm inclined to speak highly of him as well. The achievement Linkater has crafted with Boyhood cannot be overstated. It's a miraculous film, this one. To take a young boy (Ellar Coltrane) and sign him to a contract to make a film spanning 12 years, and keep the same supporting cast for the same purpose, isn't the kind of project Hollywood is known for – typically, a period film such as this would rely on either digital effects, replacement casting, or makeup, to achieve the passage of time. Linklater actually filmed this over 12 years. As a gimmick, it's really, really cool. As an end product, Boyhood is compelling, starkly beautiful, and always magical.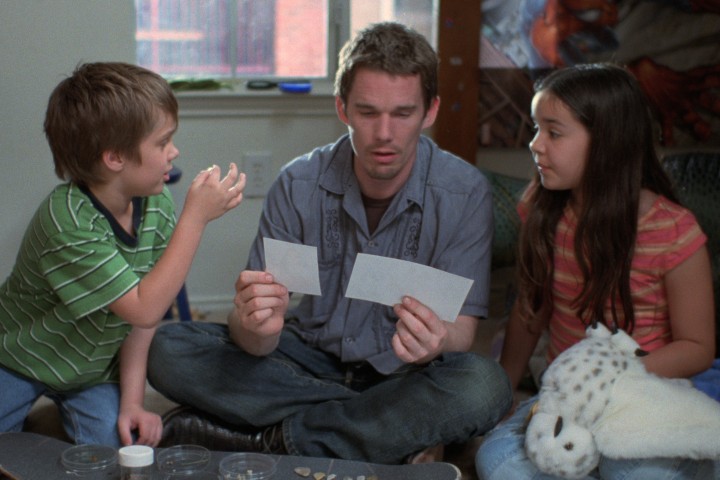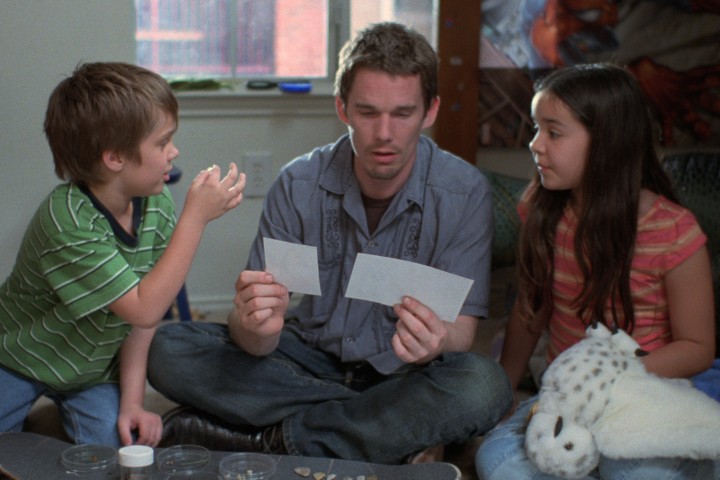 Mason Evans Jr (Ellar Coltrane) and his sister, Samantha (Lorelei Linklater) live with their mother, Olivia (Patricia Arquette), in Texas. Their father, Mason Sr (Ethan Hawke) is estranged from Olivia, although he does have partial custody of the young children. After deciding to go back to college and study teaching, Olivia falls for her lecturer, Bill (Marco Perella), and eventually marries him, becoming stepmother to his two children, Mindy (Jamie Howard) and Randy (Andrew Villarreal). As the years pass, Bill becomes a controlling alcoholic, forcing Olivia to leave him, with her two kids. Olivia meets Jim (Brad Hawkins), who has been on a number of tours of Afghanistan and Iraq in the shadows of 9/11, and eventually marries him. Throughout this, Mason Jr and Samantha begin to bond more maturely with their father, who himself finds a new wife (Jenni Tooley). Mason Jr has an attitude problem as he moves into his teenage years, with a "don't care" attitude to his studies, leading to a confrontation with Jim, and further developments with his father.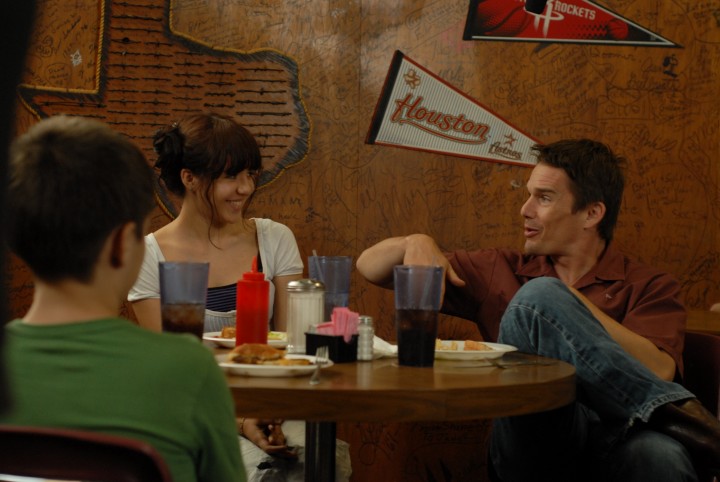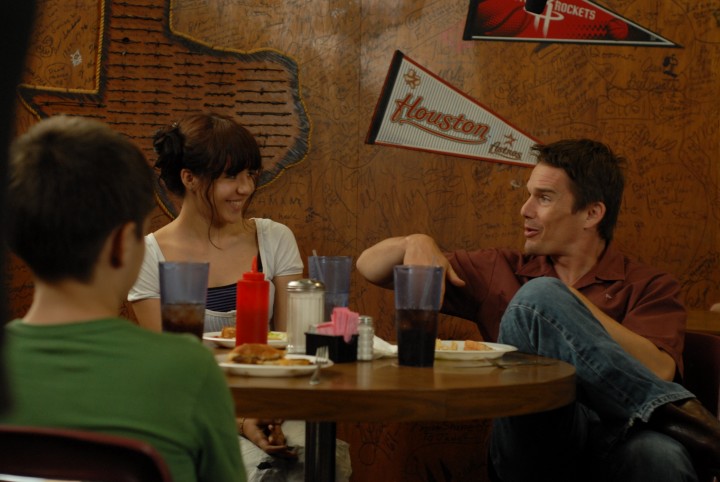 Boyhood isn't a film about something happening; it's a film about life. Bereft of typical "plot" driven narrative, it's almost documentary in nature as Linklater lets his camera swivel through the lives of these fictional people, displaying them across a decade or more as they age, mature (or not) and develop family bonds. The unique nature of the film, filmed in segments through the years, allows for an eerie sense of time passing – early moments in the film refer to early-2000's developments, computer games, movies, books (at one point, Mason  Jr discusses the finer points of cinema, indicating the lack of Oscar success for The Dark Knight, in 2008, and in another sequence the family attends the launch of "Harry Potter & The Half-Blood Prince's" literary debut); in many respects Boyhood represents a time capsule of the American dream. The family unit, represented by Olivia and her children, go through many typically passe moments in their lives, with the film focusing on the many marital exploits of Mason Jr's mother, and what this dynamic does to her kids.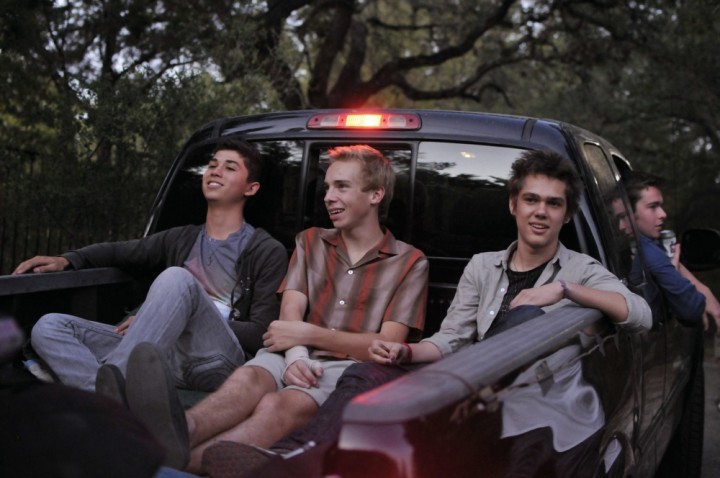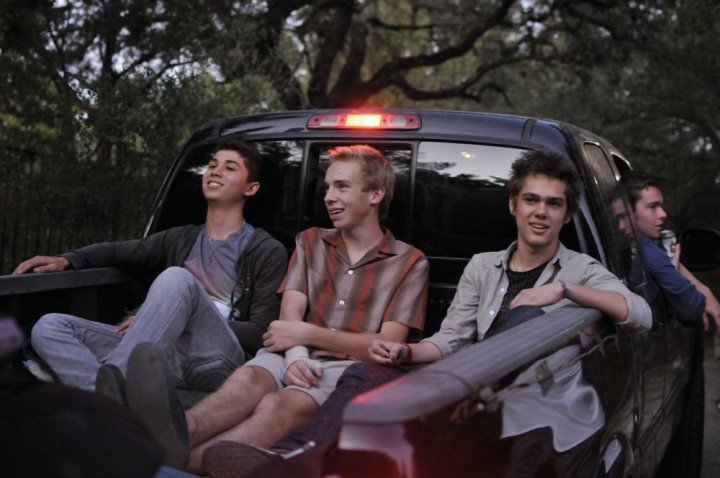 The film's lack of plot aside from Patricia's teaching career and multiple marriages, and Mason Jr's bonding with his father, and Mason Sr's attempts to keep his son on the straight path, might lead some to question the film's motivations. Truth is, Boyhood doesn't really try and make a point about anything at all, content to allow us just to be in this family's lives, rather than attempting to fashion any drama other than what appears to transpire naturally. Or naturalistic; the film is fictional, but never feels like it. Much like Linklater's Before trilogy seems less about events and simply about characters, Boyhood is thematically the same, more a character study of time on a family's life, with the passing of actual time the key hook.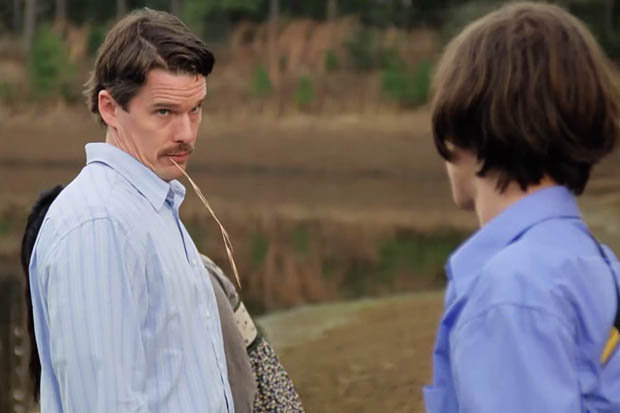 Whether this kind of not-quite-a-film film floats your boat or not should not be an indication of the film's quality. I'm suspecting a lot of people who aren't film buffs or serious about their cinema will come away from this wondering what they've seen, and what the point was. That's okay, because Boyhood will remain a terrific film in spite of this. I'm glad films such as Boyhood exist, the kind of alternative model to the often abrasive blockbusters flooding Hollywood's output, because refreshingly honest stories about people aren't as prominent as they need to be. Linklater is to be commended for his achievements here, a sublime, moving, lyrically poetic dissertation on humanity, threaded through more than a decade of actual filming time. Considering the vast scope of the production, Boyhood would be a tough ask to remain on-point for a definitive narrative; by remaining relatively plot-free, and keeping the film as merely a series of family trials and emotional waves as the kids, and the adult, grow up, the film maintains an ethereal, jumble of human interaction.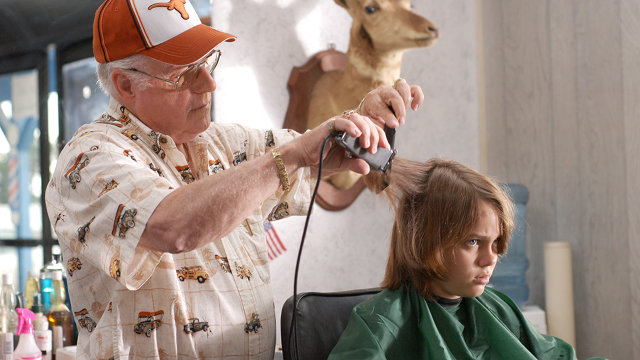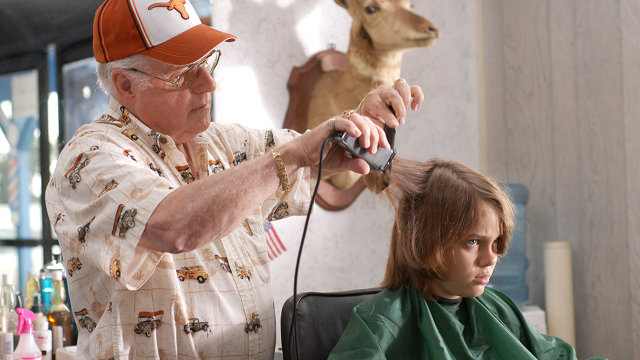 The cast are uniformly excellent, particularly the film's lead character, Mason Jr, portrayed by Ellar Coltrane. Coltrane starts the film as a child of about 6 or so, and eventually moves through pre-teen awkwardness and into full-blown teenage sullenness. Coltrane grows into the skin of an actor; as a child actor, he's probably not as skilled and nuanced as his contemporaries, yet by the time we see him as an adolescent, his screen persona has solidified and matured to the point where he's graceful and effortlessly likeable within the film. Accompanying him as a child-to-adult actor here is Richard Linklater's real-life daughter, Lorelei, who portrays Mason's sister, Samantha. In retrospect, I think Lorelei is a far better actress than her father might have expected when he first cast her in the role – imagine if she'd said mid-way through production that she no longer had any interest in film-making! – and makes a nice little change from Mason's more quietly spoken manner.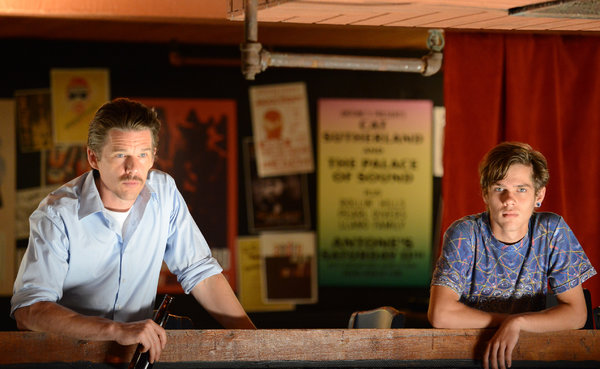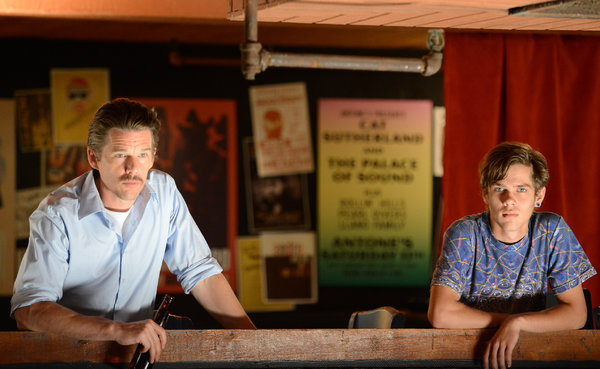 Ethan Hawke and Patricia Arquette are solid as the kids' parents, with Hawke having less to do with the film than Arquette, who plays the kids guardian for much of the film. Hawke flits in and out as the absent father for a while, before coming into his own late in the movie as Mason Jr grows out of being a child. Hawke is good, even though he's probably not required to delve into his character too deeply – certainly not as deeply as Arquette is – but he's got a nice chemistry with Coltrane and Linlater Jr, and they work well as a trio. Arquette has always been an actress I've felt lacked presence (her performance in the television show Medium ensured that didn't change) and at first I was surprised to see her opposite Hawke as "mother and father", but as the film went on I really bought into her performance. Olivia is a woman with faults, she's not perfect, but she loves her kids and does the right thing by them when they need her. Bit parts to Marco Perella as a drunk husband of Olivia's, and Richard and Karen Jones, as the parents of Mason Sr's second wife Annie, flesh out the film with width when it looks to be springing towards a smallish ensemble piece.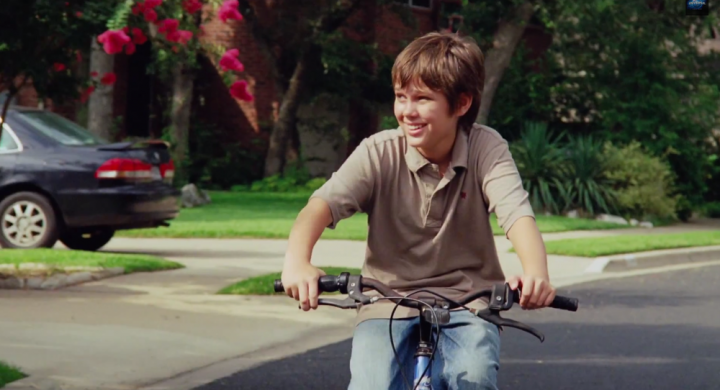 At nearly 3 hours, you'd think Boyhood would drag, or lose steam midway through, but it never does. There's enough going on here to make the film seem to sing, to come alive in ways I didn't think it was possible for film to accomplish. Boyhood is a beautiful film. It will captivate through performance, rather than subject, and with its fly-on-the-wall style you'll soon forget that it's entirely fictional, instead of some kind of well planned documentary. I imagine this is what 7 Up would be like if they had a story. Boyhood is magnificent, a terrific film achievement and a wondrous moment in cinema.
Who wrote this?