Road To the Oscars – The 68th BAFTAs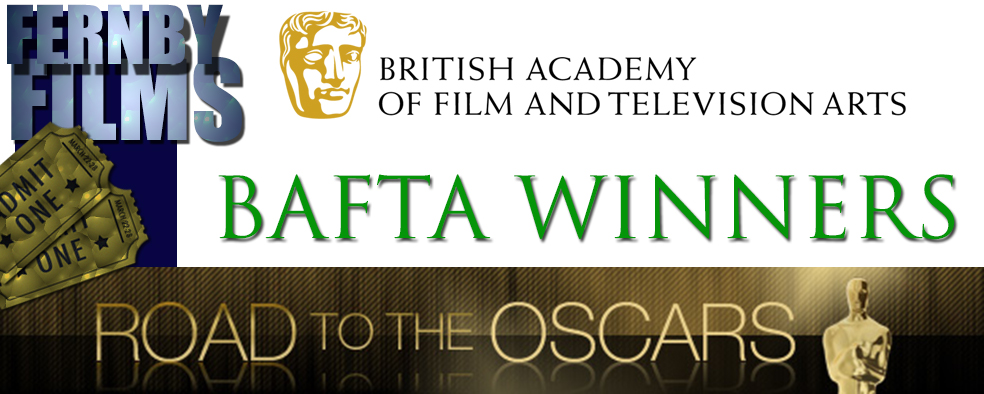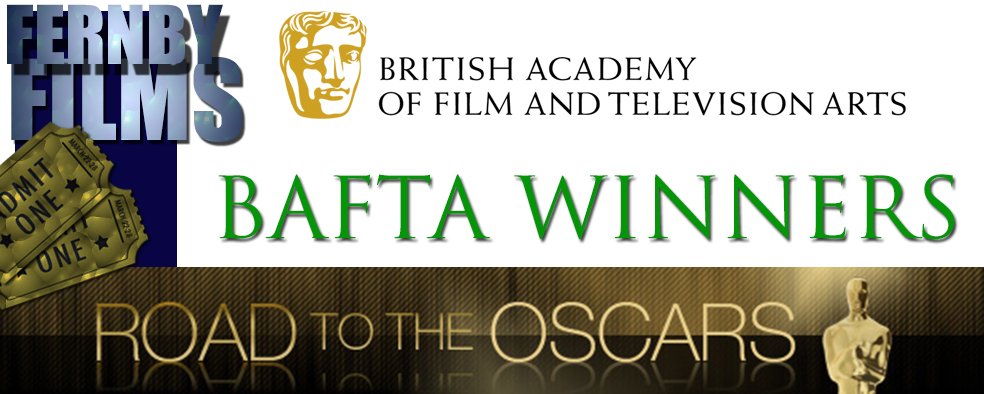 This morning (SA time) the BAFTA's were run and won, one of the last major awards shows in the lead up to the Oscars in a couple of weeks. Here are the winners, click to the jump to find out more.
Best Film
Best Director
Boyhood – Richard Linklater, Cathleen Sutherland
Richard Linklater – Boyhood
Best Actor in a Leading Role
Best Actress in a Leading Role
Eddie Redmayne – The Theory of Everything as Stephen Hawking
Julianne Moore – Still Alice as Dr Alice Howland
Best Actor in a Supporting Role
Best Actress in a Supporting Role
J. K. Simmons – Whiplash as Terence Fletcher
Patricia Arquette – Boyhood as Olivia Evans
Best Original Screenplay
Best Adapted Screenplay
Wes Anderson & Hugo Guinness – The Grand Budapest Hotel
Anthony McCarten – The Theory of Everything
Best Cinematography
Outstanding Debut by a British Writer, Director or Producer
Emmanuel Lubezki – Birdman
Stephen Beresford (Writer) and David Livingstone (Producer) – Pride
Outstanding British Film
Best Documentary
The Theory of Everything – James Marsh, Tim Bevan, Eric Fellner, Lisa Bruce, Anthony McCarten
Citizenfour – Laura Poitras
Best Original Music
Best Sound
Alexandre Desplat – The Grand Budapest Hotel
Whiplash – Thomas Curley, Ben Wilkins, Craig Mann
Best Production Design
Best Special Visual Effects
The Grand Budapest Hotel – Adam Stockhausen, Anna Pinnock
Interstellar – Paul Franklin, Scott R. Fisher, Andrew Lockley, Ian Hunter
Best Costume Design
Best Makeup and Hair
The Grand Budapest Hotel – Milena Canonero
The Grand Budapest Hotel – Frances Hannon, Mark Coulier
Best Editing
Best Film Not in the English Language
Whiplash – Tom Cross
Ida – Pawel Pawlikowski, Eric Abraham, Piotr Dzieciol, Ewa Puszczynska
Best Animated Film
Best Short Animation
The Lego Movie – Phil Lord, Christopher Miller
The Bigger Picture – Chris Hees, Daisy Jacobs, Jennifer Majka

Monkey Love Experiments – Ainslie Henderson, Cam Fraser, Will Anderson
My Dad – Marcus Armitage

Best Short Film
EE Rising Star Award
Boogaloo and Graham – Brian J. Falconer, Michael Lennox, Ronan Blaney

Emotional Fusebox – Michael Berliner, Rachel Tunnard
Slap – Islay Bell-Webb, Michelangelo Fano, Nick Rowland
The Kármán Line – Campbell Beaton, Dawn King, Tiernan Hanby, Oscar Sharp
Three Brothers – Aleem Khan, Matthieu De Braconier, Stephanie Paeplow

Jack O'Connell
Who wrote this?