From the Editor – December 22, 2014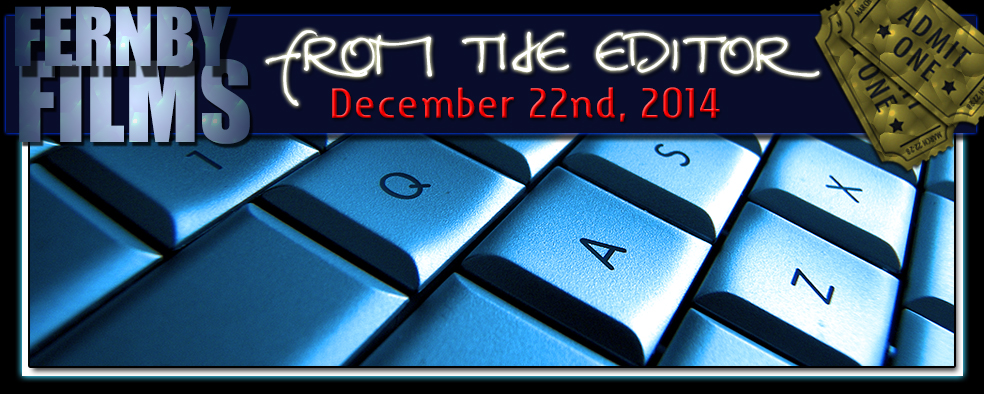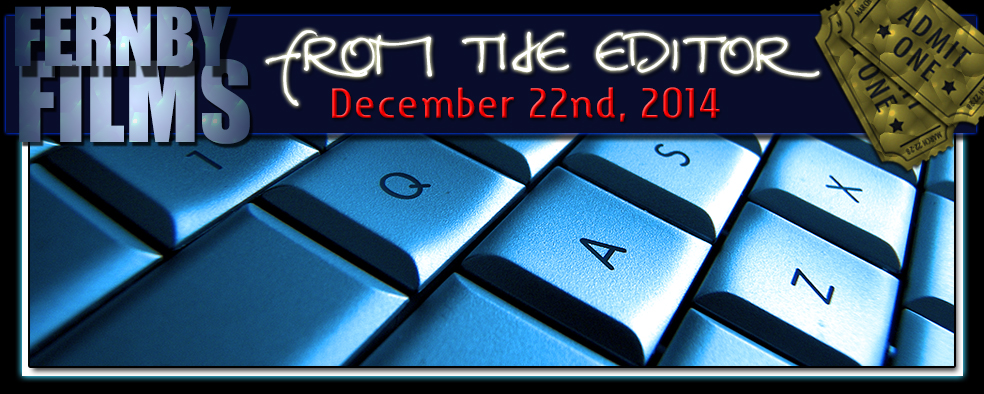 Merry Christmas, all!
This week, the offices here at Fernby Films will be closed, as we kick off the Christmas celebrations. There will be no review posts this week, and all going well, our next review will be Dracula Untold on Monday 29th. Check back then for that! Until then, may your Christmas period be safe, prosperous, and filled with family and joy. Blessings of the period be upon you and yours, and may you travel safely if you need, and get everything you ask Santa for!
As we get set for the end of 2014, and start to look back on the year that was, I prefer to look forward to the next one, and what might be. Our Oscar coverage will kick off in earnest in Q1 2015, as the race for Best Picture starts to intensify. Also starting next year, we'll be recalibrating the frequency of our review publishing, as "real life" takes a little more of our time than we might like for film watching. Stay tuned for more on that as it comes up.
Since we're away for the next week or so, we'll take this opportunity to wish you all a happy and safe new year, wherever you are, and enjoy the start of 2015! Hard to believe we made it through another one, eh?
To all those who have visited our pages over the last 12 months, who have liked us on Facebook, retweeted us on Twitter, or molested us in the comments sections right here on these very pages, we thank you for taking the time to check out our stuff. In the vacuum of infinity in the blogosphere, it's nice to know our small voice is being heard out there. Until 2015, stay safe, stay strange, make a difference.
Rodney T
EIC, Fernby Films.
Who wrote this?