– Summary –
Director :  Richard Linklater
Year Of Release :   2013
Principal Cast :  Ethan Hawke, Julie Delpy, Seamus Davy-Fitzpatrick, Jennifer Prior, Charlotte Prior, Xenia Kalogeropoulou, Walter Lassally, Ariane Labed, Athina Rachel Tsangari.
Approx Running Time :  109 Minutes
Synopsis:   Jessie and Celine have been together for the last 9 years – Jessie has split from his wife, and now shares custody of his son, Hank, while both he and Celine are parents of twin girls. While on holiday in Greece, both of them find themselves having to resolve some unfinished issues currently dogging their relationship.
What we think :   As uncomfortable as it is to watch, Before Midnight is the culmination of a relationship which began some 18 years earlier, in 1994, with Before Sunrise. Ethan Hawke and Julie Delpy once again provide luminous, effective performances, as Jessie and Celine have now journeyed to the harder side of a relationship – familiarity and the loss of romance. While it's a substantively different film than the previous two, this threequel is as organic and as justifiably realistic a portrayal of a relationship going bad as the previous films set up. Before Midnight – if it is to be the last we see of Jessie and Celine (and I hope it isn't) – brings their relationship's depiction on screen to a beautiful, if somewhat melancholy, close.
**********************
The Argument They Had To Have.
Richard Linklater's Before saga, which began with Before Sunrise, continued with Before Sunset, now concludes (hope not, Richard!) with Before Midnight, a sublimely written and acted dramatic performance that will stay with you for days afterwards. Whereas the previous two films dealt with a relationship beginning, Before Midnight deals with the uncomfortable truth about a relationship possibly ending – or coming close to ending – as Jessie and Celine's relationship is tested over a holiday in Greece. It's fair to say that most relationships have problems of one form or another, with everything from infidelity to not putting the cap back on the toothpaste fast becoming an ever present icon of our decaying society, and while in Hollywoodland there's an apparent inability to not "live happily ever after", in Before Midnight, Richard Linklater, together with his two leads in Ethan Hawke and Julie Delpy, examine the breakdown and fracturing of a real relationship, over the course of time. It's a shattering, confronting, and heartbreaking look into a real relationship going south.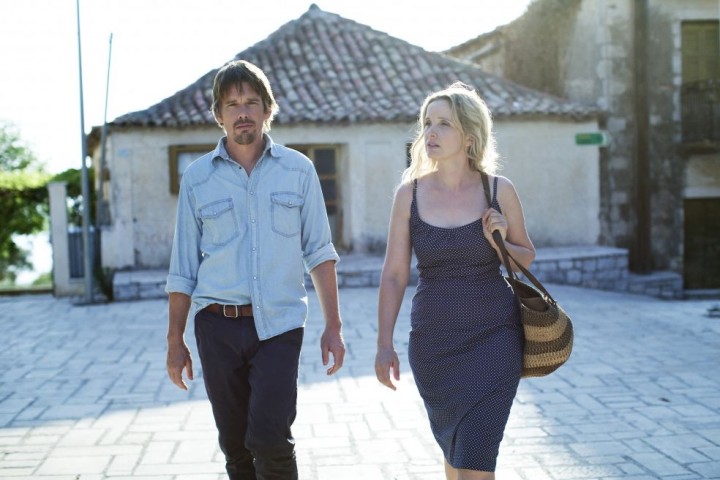 Plot Synopsis courtesy Wikipedia:  Nine years after the conclusion of Before Sunset, Jessie (Hawke) and Celine (Delpy) are a couple and parents to twin girls conceived when they got together for the second time. Jessie is also struggling to maintain his relationship with his teenage son, Hank (Seamus Davy-Fitzpatrick), who lives in Chicago with Jessie's ex-wife and who, after spending the summer with Jessie and Celine on the Greek Peloponnese peninsula, is being dropped off at the airport to fly home. Jessie has continued to find success as a novelist, while Celine is at a career crossroads, considering a job with the French government. After dropping off Hank at the airport, the couple discuss their worries about Hank having a healthy childhood and Celine deciding what to do with her career, before returning to the house of their Greek friend, Patrick (Walter Lassally). Over dinner they discuss ideas about love and life, and the other people staying with them buy Jessie and Celine a hotel room for that night so they can have some time alone. While walking to the hotel, the couple reminisce about how they met and how their lives have changed since then. When they arrive at the hotel, however, the two have a vicious argument, as both of them pour out their fears about a present and future together.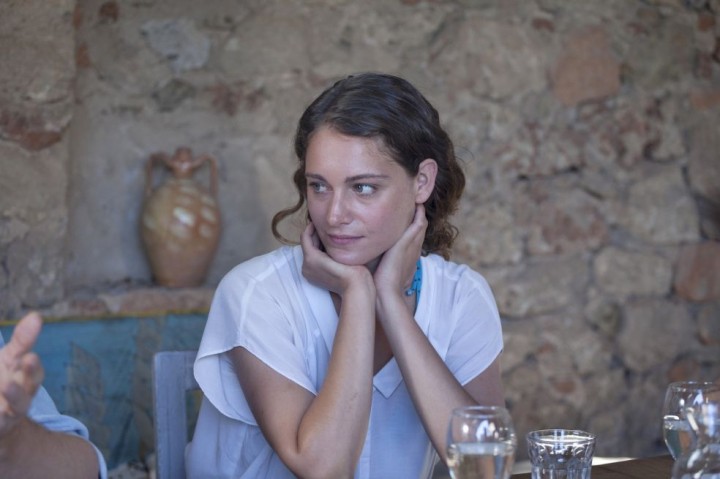 So this, then, is the payoff. After two films of getting Jessie and Celine together, Before Midnight teeters with the idea of driving them apart. The journey undertaken by the characters, and consequently by the audience following along, might well be ripped from the headlines of any fractured relationship. Jessie and Celine, who at one point felt like the perfect couple, and certainly went into their relationship together with the best intentions (as do we all), have come crashing down to Earth as the reality of their lives sets in. Jessie, still a successful author, now struggles to reconcile his estrangement with his son, Hank, who lives with his mother in Chicago, and laments not being around during these pivotal years, while Celine can't figure out whether to change jobs or not – it's a situation not entirely unfamiliar to most, and Before Midnight deals with it in the series' typically raw, realistic manner.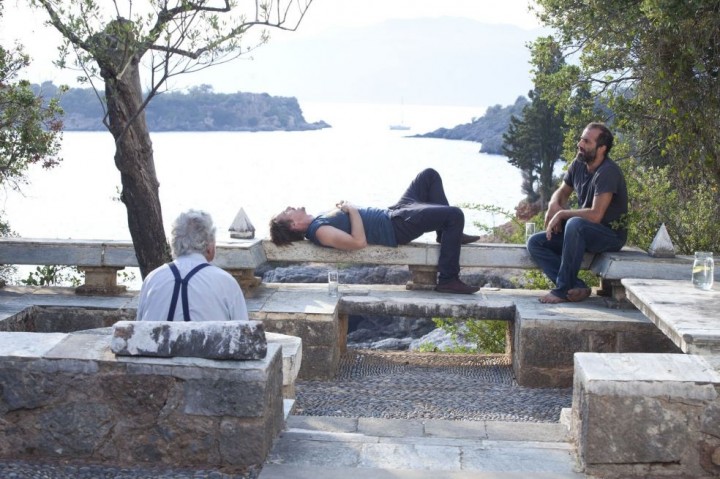 As with Before Sunset, Midnight is scripted by director Richard Linklater and his two leads, who provide lengthy conversations informing us gradually as to where their lives have gone since we saw them last. As they stroll through the Greek countryside, or sit around a table with their friends feasting, or spend time arguing in their hotel room, tidbits and hints at their lives thus far come to the surface, and the hidden, painful truth that all is not wine-and-roses for our favorite couple is slowly revealed. It's testament to Linklater's skill as a director that he teases this information out with subtlety, with both Jessie and Celine playing their roles of dedicated spouse even though there's obviously some issues to deal with. As the day turns to evening, and Jessie's haunted sorrow over his son's development without him (mention of teaching his son to throw a baseball being a father's rite of passage, is particularly prescient) becomes the flashpoint for the developing tensions between the pair to inflame once they're alone.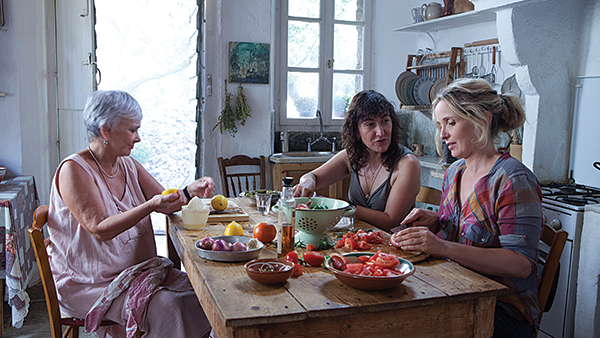 The entire film builds beautifully to one of the most harrowing arguments between a couple ever put to the screen. It's not violent, it's not filled with the throwing of furniture, nor is it particularly aggressive, but it is painful to watch. After all, we've seen this couple come together over the last 2 decades, and now we have to watch their relationship splinter and almost disintegrate before our eyes? It's not something we should enjoy, as much as we enjoyed the sexual tension of the previous two films, but it's enlightening and honest as far as a human drama is concerned. Jessie, trying his damnedest to make Celine see his point, has his own flaws as well (infidelity rears its ugly head), while Celine does come off as a little crazy about things here – there's the oft-quoted mantra that women are all crazy, and men know nothing about them, but Celine's refusal to listen to Jessie's reasoning and viewpoint did strike me not only as a little off-balance (because let's face it, who is rational in the heat of an argument?) but hugely unfair – until one has the balance of both sides to this little blow-up. This entire scene, and it lasts a good little while in the latter third of the film, seems to spell doom for our couple, and if the follow-up scene is any indication, it might very well be just that. Yet Linklater again refuses to finish his film in the conventional manner. The low-key resolution, which essentially resolves nothing at all other than Jessie's ability to sweet-talk his love, hints at bigger problems to come for the pair, even though they might just have a chance at keeping their relationship on track. They say this film is the concluding chapter in the trilogy, yet I still feel there's more to this story in another nine or ten years. It's definitely not over yet.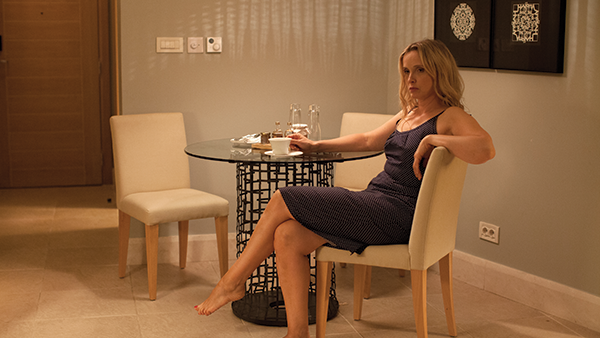 The film's core emotional thrust, like its predecessors, is driven through the central performances of Hawke and Delpy. Both of them maintain that sparkle they had from the first frame of Before Sunrise, and even though here the film's cast expands the narrative somewhat, it remains their film, and their story we're following. Additional characters during a banquet sequence mid-film are ancillary yet important to laying the groundwork of the film's themes, of disenchantment with commitment and the socially acceptable rise of divorce (among other things), leading to the eventual explosion of emotion during the raw, honest argument sequence. The script is ripe with subtext and tone, echoing the previous films' laconic sense of freedom and abandon to conformity, and I think there's more than a single viewing here to draw out all the film has to offer. Thanks to both Hawke and Delpy's chemistry together, and their ability to sound like this entire film is ad-libbed, Before Midnight is a galvanizing examination of the human condition as much as any other film this year. While I doubt we've seen the last of Jessie and Celine (at least, I hope not!), although if this is their closing curtain then I think it's a solid way to end their story.
Related articles