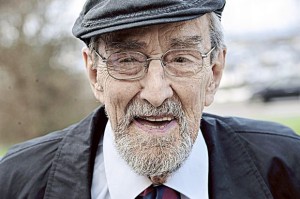 Academy Award-winning director Gabriel Axel has passed away.
Gabriel Axel was a Danish writer, actor and director, best known for helming the 1987 film Babette's Feast (and I don't think I can recommend a film more highly – if you haven't seen it, you really should!), and worked largely in Danish television, French cinema and on stage around Europe. Mr Axel recieved the Lifetime Achievement Award at the Copenhagen International Film Festival in 2003.
Mr Axel's filmography includes The Girls Are Willing (1958), Oskar (1962), Amour (1970), Going for Broke (1977) and Prince Of Jutland (1994), but his best known work is most certainly Babette's Feast, which also won the Oscar for Best Foreign Language Film for 1987. Mr Axel recieved the Oscar for Best Director for the same film.
Gabriel Axel passed away on February 9th, aged 95.
Who wrote this?