Road To The Oscars – The 71st Golden Globe Awards: Nominations
All the action from the Golden Globe nominations ceremony – did your favorite film get a gong?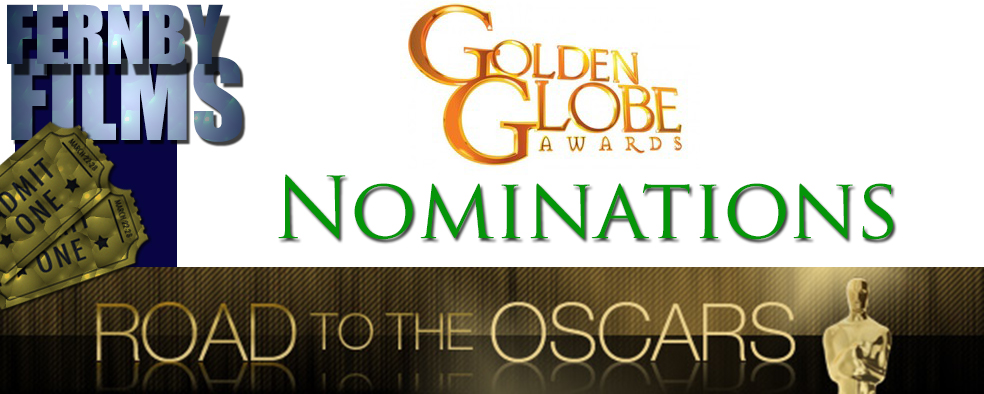 Hot on the back of the SAG Award nominations yesterday, today come the nominations for the Golden Globes!  Check out all the action after the jump!
Best Motion Picture – Drama
Gravity
12 Years A Slave
Philomena
American Hustle
Captain Phillips
Best Actress – Drama
Cate Blanchett – Blue Jasmine
Sandra Bullock – Gravity
Judi Dench – Philomena
Emma Thompson – Saving Mr Banks
Kate Winslet – Labor Day
Best Actor – Drama
Chiwetel Ejiofor – 12 Years A Slave
Idris Elba – Mandela: The Long Walk To Freedom
Tom Hanks – Captain Phillips
Matthew McConaughey – Dallas Buyers Club
Robert Redford – All Is Lost
Best Motion Picture – Musical or Comedy
American Hustle
Her
Inside Llewyn Davis
Nebraska
The Wolf Of Wall Street
Best Actor – Musical or Comedy
Christian Bale – American Hustle
Bruce Dern – Nebraska
Leonardo DiCaprio – The Wolf Of Wall Street
Oscar Isaac – Inside Llewyn Davis
Joaquin Phoenix – Her
Best Actress – Comedy
Amy Adams – American Hustle
Julie Delpy – Before Midnight
Greta Gerwig – Frances Ha
Julia-Louis Dreyfuss – Enough Said
Meryl Streep – August: Osage County
Best Animated Film
The Croods
Despicable Me 2
Frozen
Best Foreign Language Film
Blue is The Warmest Color
The Great Beauty
The Hun
The Past
The Wind Rises
Best Actress In A Supporting Role
Sally Hawkins – Blue Jasmine
Jennifer Lawrence – American Hustle
Lupita Nyong'o – 12 Years A Slave
Julia Roberts – August: Osage County
June Squibb – Nebraska
Best Actor in A Supporting Role
Barkhad Abdi – Captain Phillips
Daniel Bruh – Rush
Bradley Cooper – American Hustle
Michael Fassbender – 12 Years A Slave
Jared Leto – Dallas Buyers Club
Best Director
Alfonso Cuaron – Gravity
Paul Greengrass – Captain Phillips
Steve McQueen – 12 Years A Slave
Alexander Payne – Nebraska
David O Russell – American Hustle
Best Screenplay
Spike Jonze – Her
Bob Nelson – Nebraska
Jeff Pope & Steve Coogan – Philomena
John Ridley – 12 Years A Slave
Eric Warren Singer & David O Russell – American Hustle
Best Original Score – Motion Picture
Alex Ebert – All Is Lost
Alex Heffes – Mandela: The Long Walk To Freedom
Steven Price – Gravity
John Williams – The Book Thief
Hans Zimmer – 12 Years A Slave