Movie Review – Perks Of Being A Wallflower, The
A terrific film in nearly every regard. Wallflower's only failing is that it's over too soon, and the characters don't have a resolution that adequately salvages the downturn of their journey through this narrative; regardless of any minor flaws, this is a wonderfully flavored, well seasoned, terrifically acted coming-of-age story that has more to say than you might expect. One of the best independent films of 2012.

– Summary –
Director :  Stephen Chbosky
Year Of Release :  2012
Principal Cast :  Logan Lerman, Emma Watson, Ezra Miller, Mae Whitman, Nina Dobrev, Johnny Simmons, Kate Walsh, Dylan McDermott, Melanie Lynskey, Paul Rudd, Nicholas Braun, Joan Cusack, Zane Holtz.
Approx Running Time :  102 Minutes
Synopsis: A high-school freshman, who struggles with social interaction, is drawn to a group of older students and becomes engaged in their personal circles.
What we think :  A terrific film in nearly every regard. Wallflower's only failing is that it's over too soon, and the characters don't have a resolution that adequately salvages the downturn of their journey through this narrative; regardless of any minor flaws, this is a wonderfully flavored, well seasoned, terrifically acted coming-of-age story that has more to say than you might expect. One of the best independent films of 2012.
**********************
If I could, my official quote for The Perks Of Being A Wallflower would be that this film "blew me away". Trouble is, Wallflower isn't the type of film that allows you to be "blown away", because it's neither an action film, a science fiction film, or any other massive tent-pole picture in which explosions form part of the palette. Wallflower is a smaller, character-driven ensemble piece, led largely by Logan Lerman in the central role of Charlie – a freshman as a Pittsburgh high-school who has trouble socializing thanks to personality disorders ranging from a history of tragedy in his family. The big names in the cast (Emma Watson aside) are really extended cameos, leaving the bulk of the heavy dramatic lifting to be done by the youngsters on screen; the end result is a lovely, at-times moving and always emotionally truthful film about growing up, wrapped in the warm embrace of David Bowie's "Heroes". So what is it about this film that moved me enough to write such a glowing review? Read on, dear flower followers!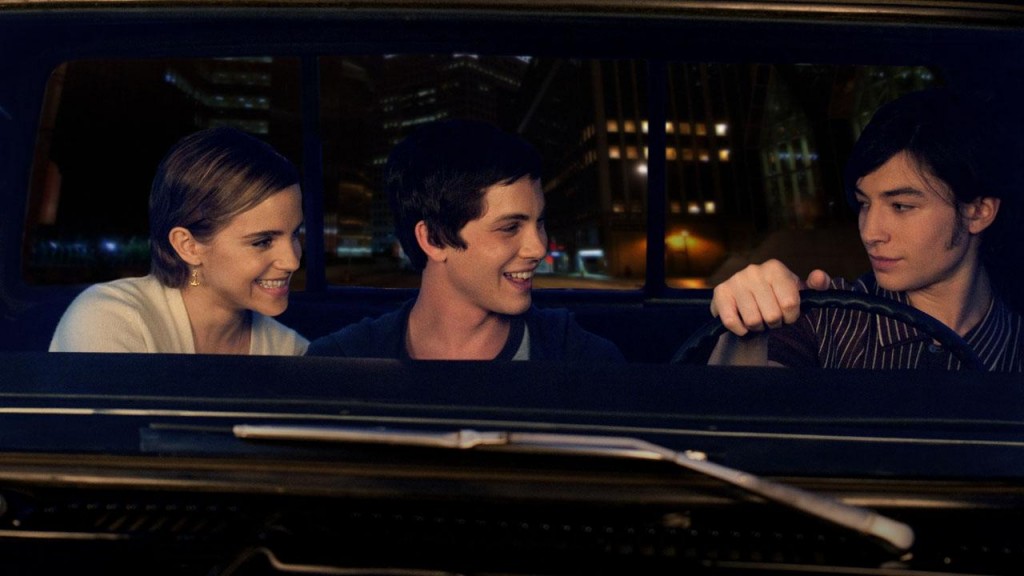 Charlie (Logan Lerman) is a freshman starting high school. Socially awkward, Charlie has trouble making friends and talking to people. During the course of his first day, he meets and befriends two seniors, Patrick (Ezra Miller) and Patrick's stepsister Sam (Emma Watson). Charlie finds himself attracted to Sam, although she is otherwise spoken for by a series of douchebag boyfriends; her rocky past threatens to pervert her entry into Penn State University, so Charlie offers to help Sam with her SAT's in order to graduate. Patrick, meanwhile, has been having a relationship with one of the popular football jocks, Brad (Johnny Simmons), although due to Brad's social standing the pair do not acknowledge each other while at school – Patrick is labelled a "fag" by Brad's teammates, and covers up his frustration and rage with a barrage of pithy, witty dialogues. As Charlie's attraction to Sam grows, he becomes inadvertently stuck in a relationship with one of Sam's best friends, Mary Elizabeth (Mae Whitman), a relationship he neither asked for or wants to continue. Charlie's home life is also problematic: his sister Candace (Nina Dobrev) engages in relationships with a long line of poor-choice men, his father (Dylan McDermott) is a somewhat distant sports fanatic, and his mother (Kate Walsh) is a loving, if blissfully ignorant, matriarch. – he suffers from blackouts relation to an incident a year earlier when one of his friends committed suicide, leaving him disconsolate and angry. Repressed memories of his loving Aunt (Melanie Lynskey) also surface as his relationship with Sam grows, and Charlie grows more and more insular as his darkness threatens to overwhelm him.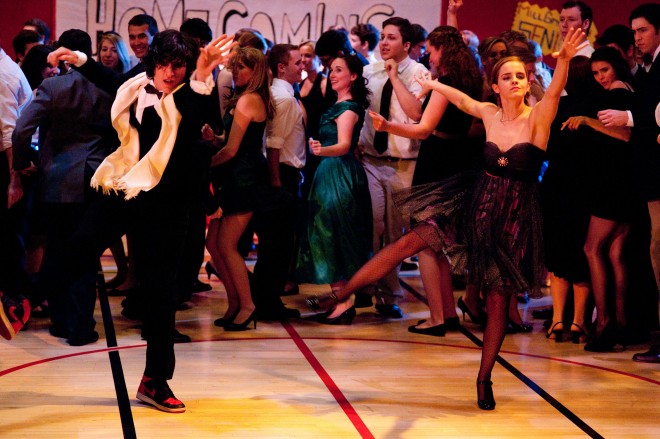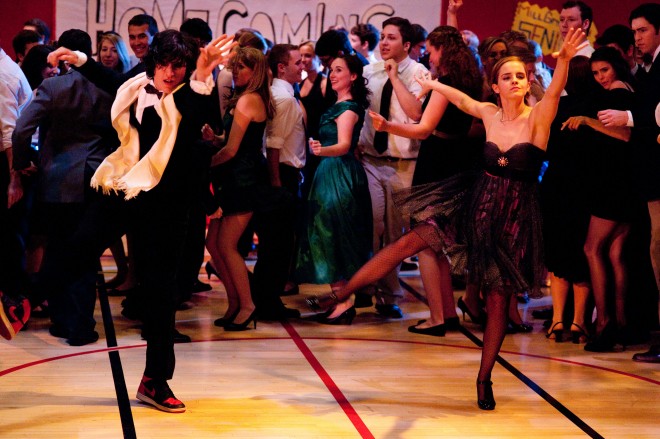 One of the things I really enjoyed about Wallflower was its naturalistic charm. The film presents people as messy, childish, inconsistent, humans with flaws and failings on every level, but in a way that ingratiates them into our memories fondly. The characters all feel real, as if they represent aspects of either ourselves, or people we know. Most of us (yours truly included) have stood by the wall of the school gymnasium at the end-of-year dance, waiting for somebody with guts to come up and ask for a dance. We know how hard it is to summon up the courage to ask out that pretty girl you've fancied since you bumped into her in biology class that time. Or how hard it is to be the bullied, the picked-on, the outcast at school; basically, school sucks. Wallflower doesn't try and change our opinions on this behavior any more than it tries to elevate critical thinking on the origins of the universe: Wallflower's central narrative focuses on love and friendship. Hardly the stuff of blockbusting entertainment, but there you go. Charlie's relationship with Sam, moreso than anything else in the film, is the primary arc here, with sub-plots involving Patrick's homosexuality, Charlie's Aunt and her relationship with the young boy, and Charlie's mentoring by his English teacher (an understated Paul Rudd) all allowing the story to live and breathe with a sense of realism.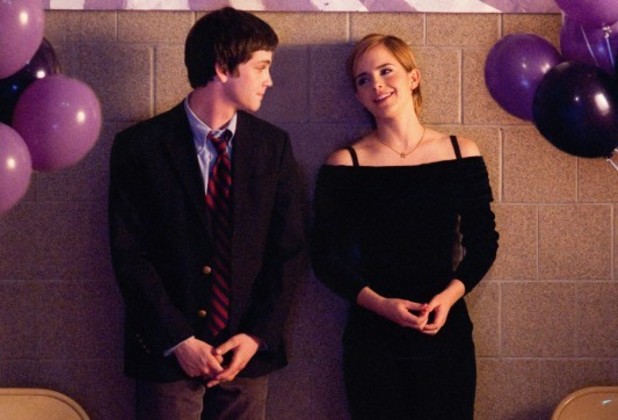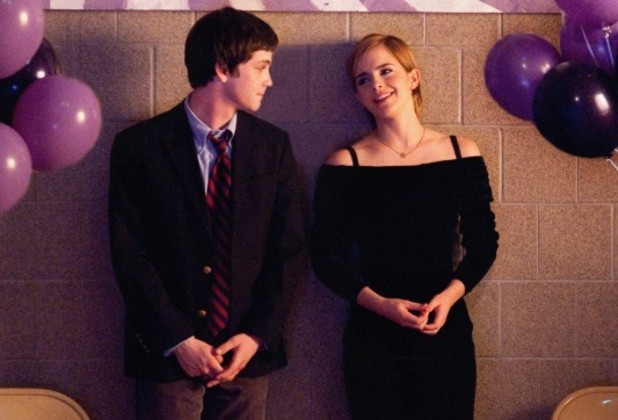 The cast are uniformly excellent, especially the younger headline acts. Logan Lerman carries the film as Charlie really well, and his introverted, stammering portrayal of Charlie is the perfect counterweight to Emma Watson's effusive, more self-assured Sam. Watson's turn is probably more attuned to the script than Lerman's, but they work well together and have great chemistry. Easily the best character outside of these two is Ezra Miller's Patrick (known through the film as "Nothing" after a teacher tells him he'll amount to nothing if he doesn't study), a kid who knows who he is (gay) but can't bring this out in public for fear of persecution; Miller's ebullience always brings a smile to my face, and aside from Charlie, Patrick is probably the most affecting character in the film. Current voice of Tinker Bell, Mae Whitman, does a great job as Charlie's one-time love interest, Mary Elizabeth, a clingy, opinionated senior who latches onto Charlie's "wallflower" status after a particularly emotional high school dance. Whitman has little to work with, but brings her A-game nonetheless. Bit roles to Vampire Diaries star Nina Dobrev, as Candace, and Johnny Simmons, as Patrick's secret lover, aren't as well developed cinematically as I'd have liked, but round out the terrific casting with class. Major hitters like Kate Walsh (Grey's Anatomy and Private Practice), Dylan McDermott and Joan Cusack (who plays a doctor right at the end of the film), as well as Melanie Lynskey and the aforementioned Paul Rudd, add weight to the films impressive storytelling techniques, and even if the adult characters have little to say (save Rudd, who delivers the film's best line) they provide solid support as framing for the story.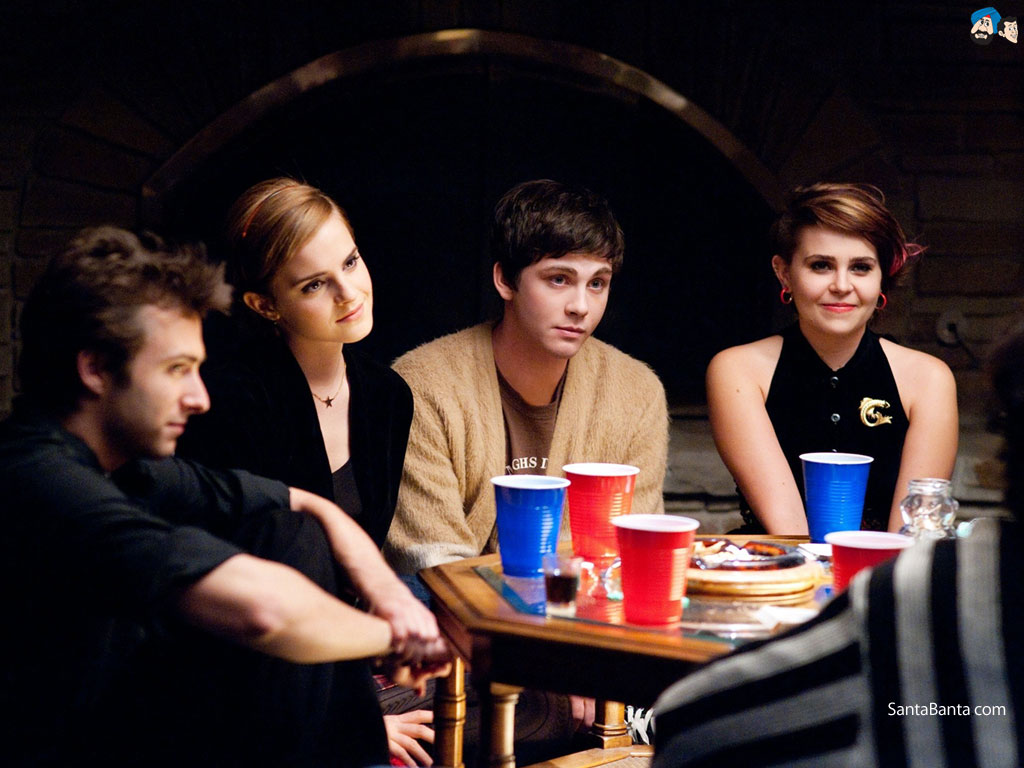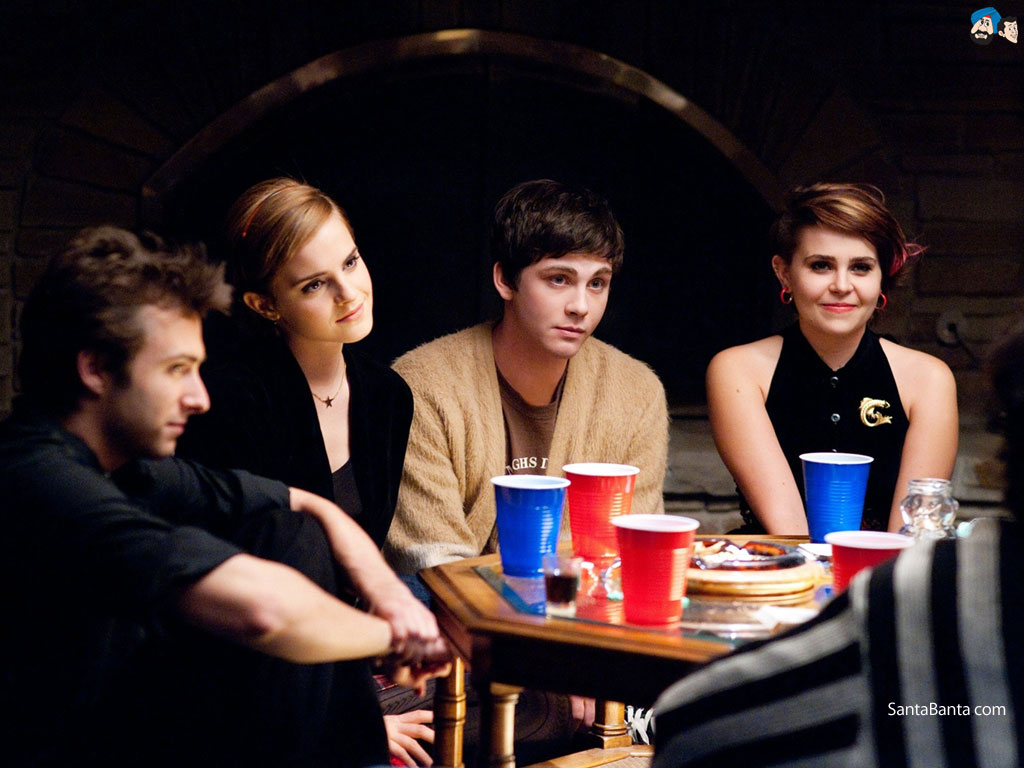 Director Stephen Chbosky, who wrote the screenplay based on his own book, brings a real tenderness to the story, almost as if he's apologetic for putting these misunderstood and utterly disarming people through so much emotional angst. Wallflower does have a sense of darkness about it, often casting scenes in dimly lit, or high contrast settings, as if to underline how much darkness lies on the underbelly of us all – these characters have their flaws and tragic histories, and through shared examination of them, become better people all round. Chbosky's use of music and camera angles are at times mesmerizing, with a slight nod to the early 80's time period setting (it's never specifically mentioned in the film, but the settings, costumes and production design all indicate a post-70's, pre-90's visual style) and you get the sense that he's an old hand at directing a major film like this. Chbosky's better known as one of the producers of the ill-fated television series Jericho; nice to see he's gone from post-apocalyptic America to sub-post-apocalyptic humanity with this, an intimate character study.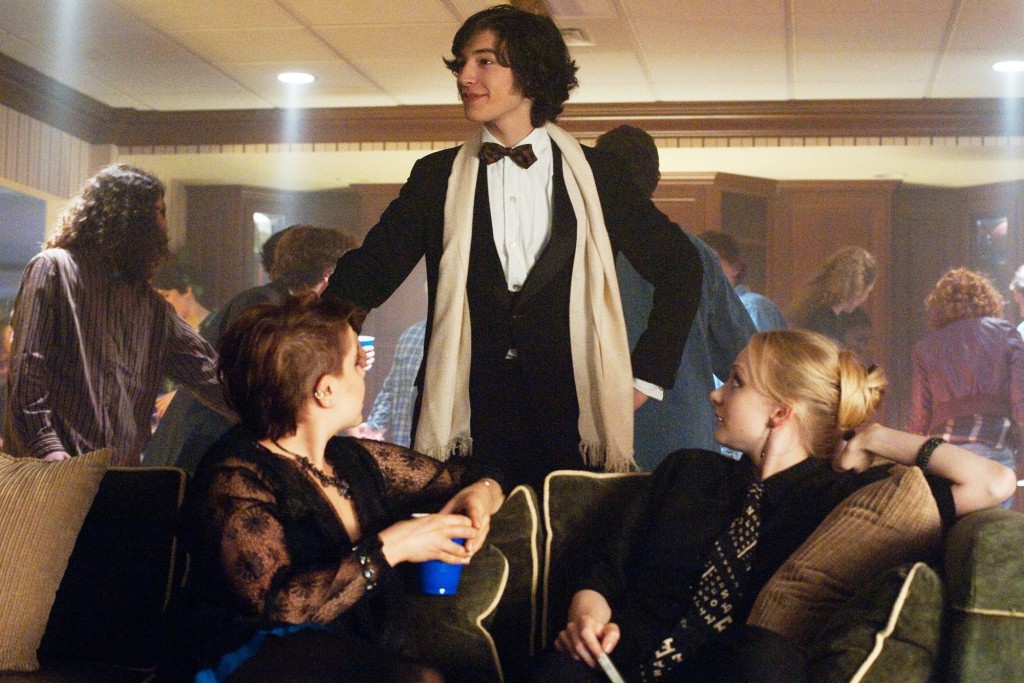 The Perks Of Being A Wallflower is a remarkably prescient film; it combines excellent performances, a terrific script (from the original novel), and wonderful direction from Chbosky. It represents the complete cinema package of great characters and a simply told story that never outstays its welcome. Emma Watson is magnetic, Lerman is subtle and credible as the lead, and Ezra Miller delivers a breakout performance as out-of-the-closet Patrick, leaving little to say about Wallflower that can't be summed up in that simple statement. Easily one of the better films from 2012, if I had to finalize this review with a question, it would be to ask why this film didn't make it anywhere near the Oscars?
Related articles
Who wrote this?