From The Editor – May 19th 2013
An important announcement about our publishing schedule!!!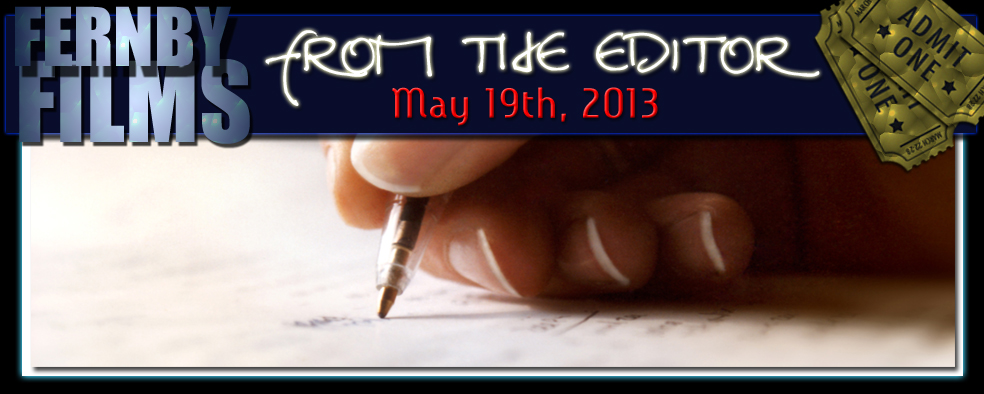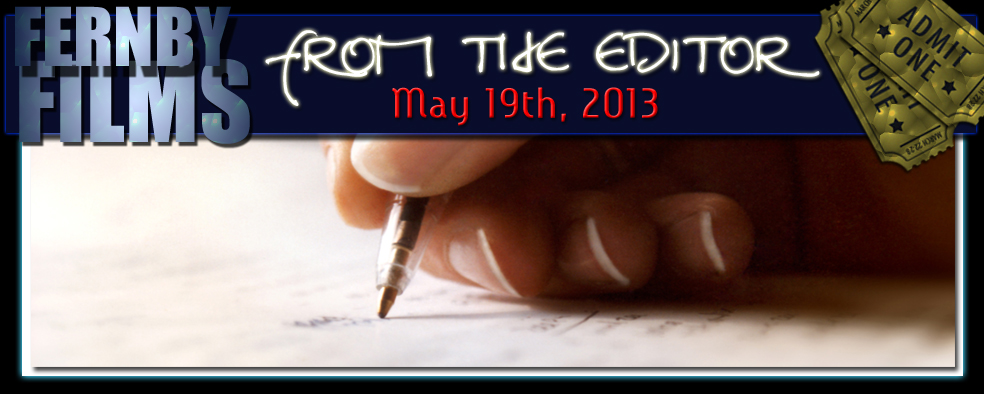 Morning folks! Hope you enjoyed our Star Trek Into Darkness review last week, and even if you've not seen the film yet, we promise the early part of our review doesn't spoil it for you! As always, we try and be as accommodating as we can here at Fernby Films. If you haven't read it yet, don't fear…. scroll your mouse down a bit and there it will be, right beneath this very article!
Regular readers will be aware that we normally publish articles twice-weekly, on Mondays and Thursdays. Kicking off this week, we're going to ramp up our schedule to publish 3 times a week! We've been sitting on a backlog of reviews for a while now, and at the pace we're watching new films, it's going to take an eternity to bring our thoughts on them to you! So, rather than maintain the regular 2-per-week schedule, we're lifting that to 3 a week, for the foreseeable future. Hopefully we'll be able to use this schedule to play catch-up on stuff we've reviewed aaaages ago! So check out our new articles, now on Mondays, Wednesday and Fridays!! What a way to keep yourself entertained!!
Some of the great movies we're reviewing over the coming months include The Cabin In the Woods (look for this review on Wednesday!), Looper, Dredd, The Raid: Redemption, and a whole slew of current and back-catalog films (including our Man Of Steel review, which comes out in June!) for your edification. We kick things off on Monday, however, with an article I wrote detailing some of the things I'd love to see happen in Man Of Steel. The Five Things I Want To See will set tongues wagging, hopefully. Check it out, right here tomorrow!
Rodney T – EIC, fernbyfilms.com
Stuff from our friends!!
Who wrote this?