Top 10 Films Directed by Clint Eastwood
Over the course of his directorial career since Play Misty For Me, Eastwood's made a further 31 films to-date, each one showing a more astute eye behind the camera, a developing story-telling ability, and delivering a more rounded, complete cinema experience. Here, we've distilled the 10 best Eastwood-helmed films to-date, and tried our very best to rank them in order of entertainment value, directorial prowess, and cinematic legacy.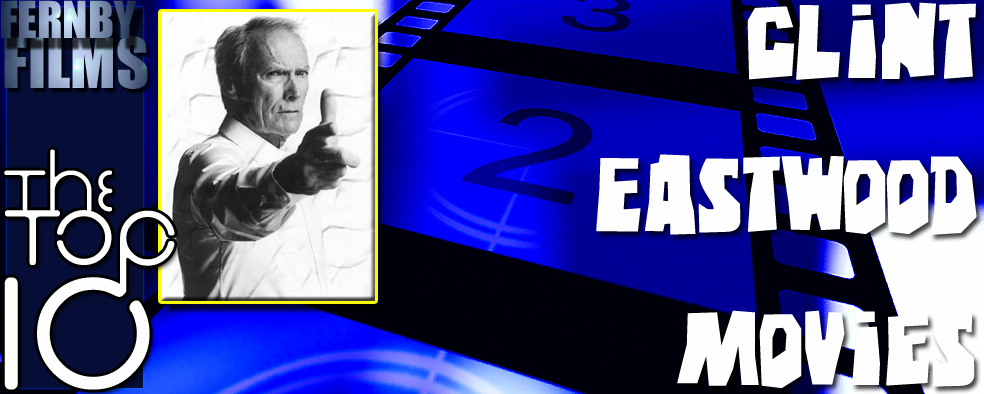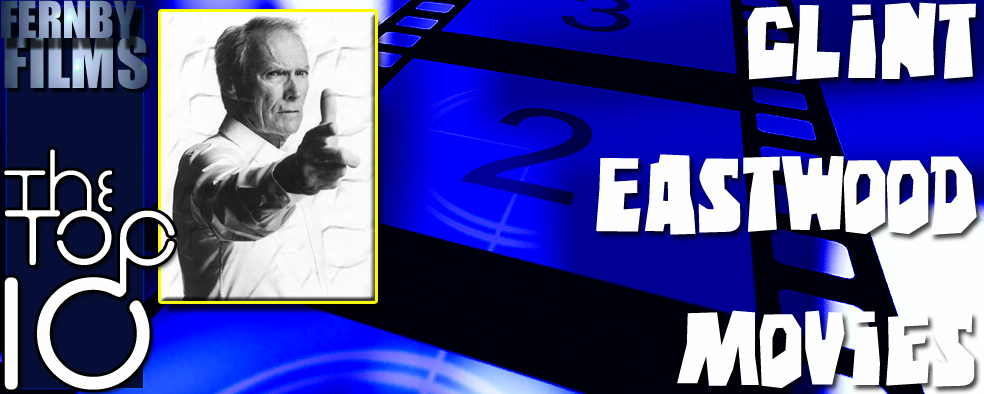 Next to Arnold Schwarzenegger, Clint Eastwood is probably the most famous living Hollywood legend still going around – and he hasn't slept with anybody other than his wife. Eastwood is probably Arnie's equal for the number of quotable lines uttered on-screen over his career: from the unforgettable "Go ahead, make my day" of Dirty Harry's Sudden Impact, to the "Do you feel lucky, punk?" of Magnum Force, to Unforgiven's "It's a hell of a thing, killing a man" speech, Eastwood's steely eyed glare and tough-guy persona appealed to the rough and ready common man of the 60's and 70's, when he made his name starring in a number of films from spaghetti westerns for Sergio Leonie, to hard-nut crime capers. Eschewing actual emotion for a flint-sharp sarcasm and straight-arrow ethic, Eastwood's screen career burned brightly throughout the 60's, appearing as The Man With No Name in the now eponymous Dollars Trilogy, as well as Coogan's Bluff, Paint Your Wagon (a musical, no less) and Hang 'Em High. This continued into the 70's, with roles in the Dirty Harry franchise of films, Joe Kidd, High Plains Drifter, The Outlaw Josey Wales and Escape From Alcatraz among his most famous action/western works. His film roles in the 80's and 90's were a little more of a mixed bag, with major successes like Pale Rider in 1985 and Unforgiven in 1992 (as well as In The Line Of Fire the following year) standing alongside critical failures like White Hunter Black Heart and Firefox, although the majority of his output continued to be at least financially successful.
Along with being a major screen star, Eastwood turned his hand to directing with 1971's Play Misty For Me, and since then has continued to direct as well as star in his own vehicles, the majority of the time. With a keen eye for character and a terrific sense of pacing, Eastwood's directorial career hit its first high with Unforgiven, bringing in both the Best Director and Best Film Oscars (among others) at that year's Academy Awards. Eastwood's next major success would be during the mid 2000's, when 2003's Mystic River, and 2004's Million Dollar Baby would go on to be nominated for the very same Oscars once more, Best Picture and Director (as well as Best Actor, Best Actress, Supporting Actor and Actress) – with Million Dollar Baby scooping the pool. As a director, Eastwood has never been afraid to tackle different genres, from the Westerns he loved, to crime dramas (Midnight In The Garden Of Good And Evil, Blood Work, Sudden Impact), romance (Bridges Of Madison County), the ethereal (Hereafter), action (The Rookie), adventure (Space Cowboys), biography (J Edgar), and even a duo of war films – Flags Of Our Fathers, and Letters From Iwo Jima. While his films haven't always been met with astonishing levels of acclaim, there's no denying that a perfect descriptor of an Eastwood production is "thoughtful insight" at the very least.
Over the course of his directorial career since Play Misty For Me, Eastwood's made a further 31 films to-date, each one showing a more astute eye behind the camera, a developing story-telling ability, and delivering a more rounded, complete cinema experience. Here, we've distilled the 10 best Eastwood-helmed films to-date, and tried our very best to rank them in order of entertainment value, directorial prowess, and cinematic legacy.

Eastwood's first foray behind the camera met with substantial positive acclaim at the time, and the film still holds up to this day. One of the early "stalker" films (which paved the way for films like Fatal Attraction and Disclosure) sees Eastwood playing a radio DJ who finds himself the recipient of some unwanted attention from a female fan. Eastwood's deft handling of the mounting tension, as Jessica Walter's Evelyn Draper becomes more and more obsessed and insane with Eastwood's Dave Garver, showed the new director's keen observational skill and nuanced storytelling ability in its embryonic form. While perhaps not quite as honed as the Eastwood of today, Play Misty For Me is a classic of its time, and remains a terrific entry into directing.

While I'm no bubbling romantic, there's no denying the exquisite nature of this wonderful, wonderful film. A film I'd describe simply as "charming" in both execution and endeavor, Bridges features yet another great role for Meryl Streep, and a solid leading-man effort from Eastwood, as the National Geographic photographer out on assignment who falls for a farmers wife. A gentle study in love, Bridges is a must for the doe-eyed viewer among you.

Representing the gritty, seedy nature of 70's cinema, Josey Wales is among my personal favorite Eastwood pleasures, not the least because it features a quite revealing performance from one Sondra Locke – Eastwoods soon-to-be partner. Pulpish and grimy, filled with a sense of gratuitousness of the era in which it was made, Josey Wales is almost the antithesis of later films like Unforgiven and Pale Rider – you almost feel like having a shower after watching it.

The second of Eastwood's forays into World War II (following on from the US-based Flags Of Our Fathers), Letters tells the story of the landing of Iwo Jima from the Japanese perspective. In what can only be considered a brave, nay a bold move from Warners, who allowed an American director helm an essentially Japanese film, Letters turned out to be a revelation in War Cinema. Less bombastic than its contemporary cousins, like Saving Private Ryan and  even Flags Of Our Fathers, Letters From Iwo Jima is more a character study than an action film, and a subtle, sublime one at that.

Of all Eastwood's films, this is perhaps his most "fun". Space Cowboys, uniting Eastwood with screen legends Tommy-Lee Jones, Donald Sutherland and James Garner for the first time, was sheer entertainment – the quartet of distinguished gentlemen play aging astronauts sent into space to salvage an aging satellite with on-board systems nobody's worked with in forty years. With plenty of laugh-out-loud moments, as well as some touches of genuine drama and emotion, Space Cowboys is as close as Eastwood's come to a cinematic "romp".

Clint's first Best Director gong came with this powerful character piece, about a former killer called back into action after a prolonged absence from the lifestyle to raise a family. Eastwood starred as Bill Mumy, alongside Morgan Freeman, as a pair of grizzled mercenaries, on the hunt for retribution against Gene Hackman's cruel Little Bill Daggett – they seek the bounty set by a group of whores for the attack by Little Bill against one of their own. Powerful, filled with a realism we'd not seen in a Western to that point, Unforgiven is an extraordinary film event that has not dulled in the years since.

One of my personal favorite Eastwood films ever, next to High Plains Drifter, Pale Rider remains perhaps the great man's most accomplished westerns, Unforgiven aside. Pale Rider has a simple premise: a mysterious stranger rides into a mining camp in the Old West and takes up the fight against an unscrupulous businessman to eradicate those miners from "his" land. Featuring one of Eastwood's best quotes, "There's nothing like a good piece of hickory", as well as some terrific editing and a gangbuster finale, Pale Rider is among the most iconic western genre films of the modern era.

Clint's second Oscar win comes out of this searing ensemble piece about death, abuse and honor. Sean Penn  and Tim Robbins scooped Oscars for their acting work here, as brothers who are held captive by abusive pedophiles, before growing into men leading distinctly different lives. After the murder of one of their children, their past is once more brought into the spotlight as they seek to find the killers, which eventually leads to a shocking confrontation. Mystic River is a hard film to watch, due to the subject matter at hand, but it is a superb film in its own right, and easily slots into our top 3.

A powerhouse directorial effort from Eastwood, portraying a racist, bigoted and utterly unlikeable Veteran who sees his idyllic life in the suburbs slowly eroded by the increasing number of Vietnamese residents around him. Featuring a gob-smacking twist ending, perhaps the second most powerful Eastwood moment ever, Gran Torino is a subtle, amusing, searing story of overcoming prejudice and accepting that those who appear different from you actually aren't.

Easily Eastwood's best effort behind the camera, thanks mainly to a wonderful performance by Oscar winner Hilary Swank, and ably backed up by co-star (and fellow Oscar winner) Morgan Freeman and even Eastwood himself. Eastwood won the Oscar for best Director, and the film picked up the Best Picture gong, completing a two year triumph for Eastwood after the previous year nearly doing the same for Mystic River. Part sports film, part human drama, Million Dollar Baby is captivating, shocking, emotionally gut-punching, and most of all, superb entertainment.
Disagree with our choices? Think Blood Work should have been included somewhere in this list? Vent your spleen in the comments section below!!
Who wrote this?