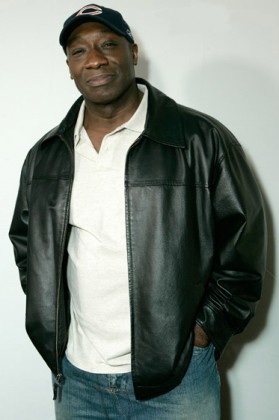 Michael Clarke Duncan, the Academy Award nominated actor and star of films such as The Green Mile, passed away today. Duncan, who appeared in a number of bit-roles during his early career, staked a claim as a serious actor in Frank Darabont's film adaptation of Stephen King's death-row set story. Prior to The Green Mile, Duncan had appeared in films such as Armageddon and Bulworth, usually in supporting roles. After his breakout role in Green Mile, Duncan made a name for himself co-starring in a number of live action films as well as providing voices for many aniumated projects (including computer games). Among the live action films he appeared in were The Whole Nine Yards, Planet of The Apes (2001), Daredevil, Sin City, The Island, The Ballad Of Ricky Bobby, The Last Mimzy, The Slammin' Salmon, and most recently, in The Finder, The Sibling, and From The Rough. His animated voice efforts included Brother Bear for Disney, God OF War II, Kung Fu Panda and Green Lantern.
Duncan's imposing physique and deep, booming voice made him immediately recognizable. My most abiding non-film memory of Mr Duncan was his appearance earlier this year on Craig Ferguson's The Late Late Show, where he accompanied Ferguson to his old high school in Scotland; he simply towered over the students. It was a hilarious moment.
Michael Clarke Duncan suffered a heart attack on July 13th, and passed away from complications on September 3rd. He was 54.