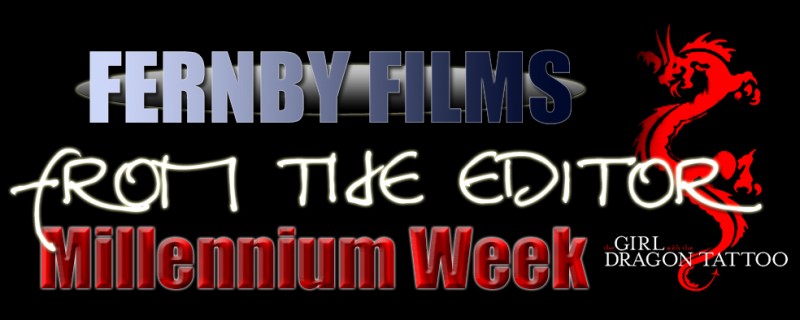 Morning folks! What a glorious day for chatting about film! This week is a very special one here at fernbyfilms.com, because it's our long-awaited Millennium Trilogy Week – we look at the three original Millennium Trilogy films, and as a special bonus, we also take a look at David Fincher's recent remake of The Girl With The Dragon Tattoo. Tomorrow, the original Dragon Tattoo film is looked at, then on Wednesday, The Girl Who Played With Fire, and on Friday, The Girl Who Kicked The Hornets Nest. Saturday afternoon we stick up the Fincher version of Dragon Tattoo, before returning to our regular schedule of reviews on Monday. Plenty to get through! As always, we value your thoughts and opinions, so make sure you leave a comment in the appropriate section at the bottom of each review!
While I have your attention, I should also mention the return of one our most popular events here at fernbyfilms.com (actually, it's our only event), Worst Film Week. We missed it last year due to a lack of time (we forgot!) but this year, we return with it bigger and crappier than ever before. This year, we're inviting submissions from our readers – if you have an idea for something crappy about film, then we want to hear about it, and we'll accept any well-written piece for the project. Simply contact us via email (our email address is in the masthead widget in our sidebar) and we'll get things rolling. Keep an eye out for Worst Film Week in the third week of September. It's going to be horrendous!
Around the site, you may have noticed we recently converted our comments section across to a wonderful new format, one which allows us to nest comments as replies rather than as bulk comments at the bottom of each post. We tried out the Disqus plugin for a start, and ended up with a smoothly operating Livefyre format – newcomers to the site will need to login to Livefyre via their social media or openID in order to leave a comment, but the added security means we won't get as much spam and we can track your comments across the site. We think this is a much better format for our wonderful visitors to use, and it's something we've been working towards for a while now. There's a few bugs we're ironing out backstage, so to speak, but we hope you'll leave some positive feedback in the comments below! You can "like" comments you agree with, and post a lot of stuff to social media if you desire. We're also including some related post links at the bottom of each review (and we'll be going back through some of our more popular reviews and articles to upgrade them with added information!) so if you haven't checked something out that takes your fancy, click on it and be transported to another of our reviews!
Rodney T – EIC, fernbyfilms.com