Movie Review – Source Code
Solid, entertaining sci-fi thriller from Duncan Jones, with plenty of crowd-pleasing moments mixed amongst the scientific technobabble. Plausibility aside, the film barrels along with barely a care for your suspension of disbelief, and while this may normally ensure a somewhat mediocre film, Source Code is eminently watchable – thanks mainly to the solid performances of its cast, and Jones' sure-fire direction.

– Summary –
Director : Duncan Jones
Year Of Release : 2011
Principal Cast : Jake Gyllenhaal, Vera Farmiga, Michelle Monaghan, Jeffrey Wright, Russell Peters, Michael Arden, Cas Anvar.
Approx Running Time : 90 Minutes
Synopsis: Army pilot Colter Stephens is forced to relive the last 8 minutes of a train journey before it explodes, over and over again in order to determine both the cause and the reason.
What we think : Solid, entertaining sci-fi thriller from Duncan Jones, with plenty of crowd-pleasing moments mixed amongst the scientific technobabble. Plausibility aside, the film barrels along with barely a care for your suspension of disbelief, and while this may normally ensure a somewhat mediocre film, Source Code is eminently watchable – thanks mainly to the solid performances of its cast, and Jones' sure-fire direction.

**********************
Anyone who saw Duncan Jones' previous film, Moon, will attest to the mans ability to convey a mystery and a story in a way like no other. Source Code, his sophomore effort featuring Jake Gyllenhaal and Vera Farmiga, is yet another science fiction yarn that unravels like an Agatha Christie novel, although this effort if more focused on thrills and spills than any real character content. This doesn't make Source Code a bad film, but holding it up against Moon is like comparing The Dark Knight with Iron Man. Source Code is a film for the masses, a well-oiled entry into the sci-fi-thriller canon, that feels like watching one of the airport pulp novels come to life. It's the kind of story Dan Brown wishes he could write, and tries desperately to emulate, but ultimately fails. Source Code isn't a film trying to change our mind about something, nor is it highbrow escapist fare – it never outstays its welcome, nor does it intend to be a ground-breaker; rather, Source Code is an entertainment in the truest form of the word, and just asks you to enjoy it for what it is.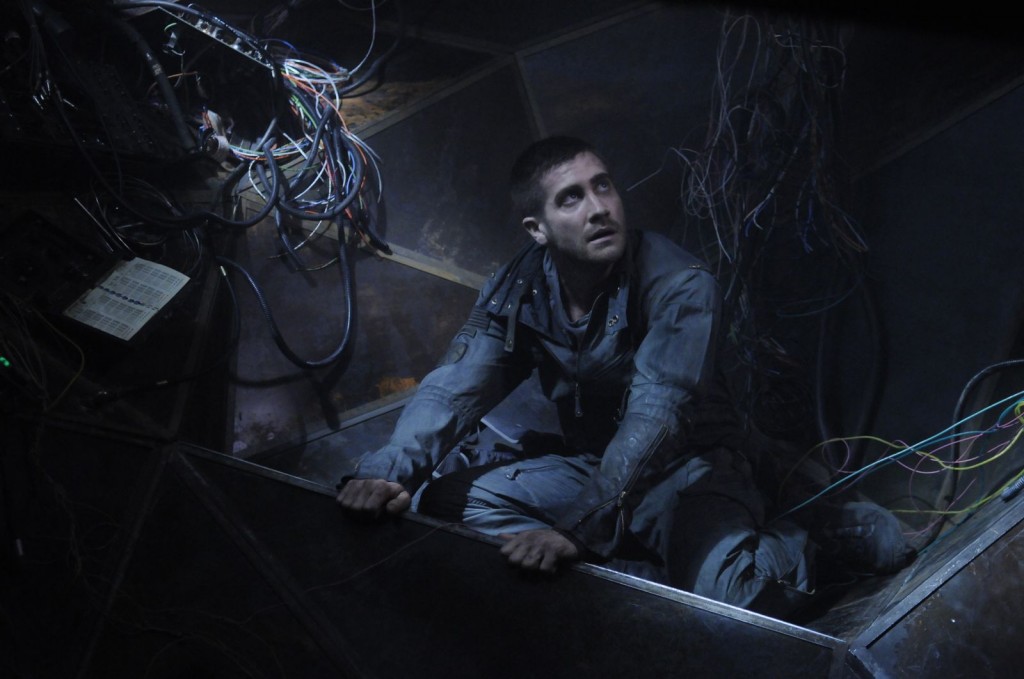 Army pilot Colter Stephens (Jake Gyllenhaal) wakes up on a train on his way into Chicago, with no memory of how he got there or who the young woman, Christina (Michelle Monaghan) is sitting opposite him. After a brief conversation in which he discovers that he's actually somebody else, the train explodes, killing all on board. Stephens then awakes inside a strange cockpit, strapped in like a pilot in an escape pod. A military woman, Goodwin (Vera Farmiga) calms him down and attempt to get him "back on mission", explaining that he's inside Source Code and that he has to relive 8 minutes of another man's life in order to discover more information about the bomb on the train, who put it there, and what the intention was with it. Scientist Dr Rutledge (Jeffrey Wright) is the arrogant creator of the Source Code program, and berates Stephens into doing his bidding at any cost. Stephens is then transported back to waking up on the train, once more having to converse with various other travelers as he begins to believe Goodwin about why he's there – Christina seems confused at his change of persona, after all, he's somebody else according to her, but to him, she's a new face with whom he has no relationship. The more often he returns to the same 8 minute time period, Stephens investigates the bomb aboard the train and hurries to discover who put it there – and why.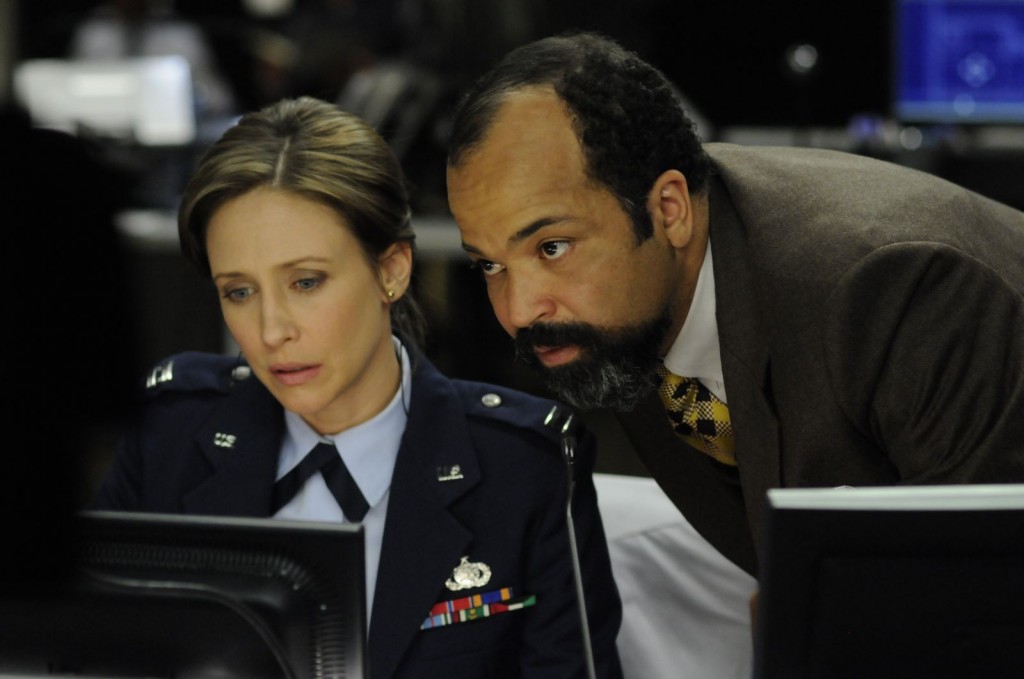 Source Code feels like a bit of a jigsaw puzzle – both in terms of its overarching narrative and its inherent origins. I get the sense that there were ideas of other films embedded in the script for this one; a little bit of Memento, a little bit of Quantum Leap (Jones even includes a nod to that show, with Leap star Scott Bakula voicing a key character over the phone towards the end), and plenty of Groundhog Day. Unlike Bill Murray's poor weatherman, however, Jake Gyllenhaal's not content to spend the film reliving an entire day over and over, no, he only has 8 minutes within the sequence of events he's forced to examine and explore. Ben Ripley's script is engaging, fast-paced and carefree with logic, even at the expense of the film's final sequences, in which you get the sense there's a bit of Doctor Who's "wibbly wobbly timey wimey" at play here, but for the near entirety of the movie, you're held in its thrall. Yes, I said thrall. Where Source Code differs from other genre films of this nature, is that Jones' handling of the gradual, slow revelations scattered throughout the script is excellent. He never overplays his hand, never allows the "surprise" moments to become mired in convenience or cliche, nor does he allow them to override the fast-paced plot with obsequiousness. Much like Moon, Source Code plays out like peeling an onion, one layer at a time, slowly giving up its secrets until the final, half-twisty ending. While the overall plot feels a little shop-worn, the film never comes across as tired or labored – I think this has a lot to do with the fact that it's so fast paced: Source Code starts with a bang, and goes from there.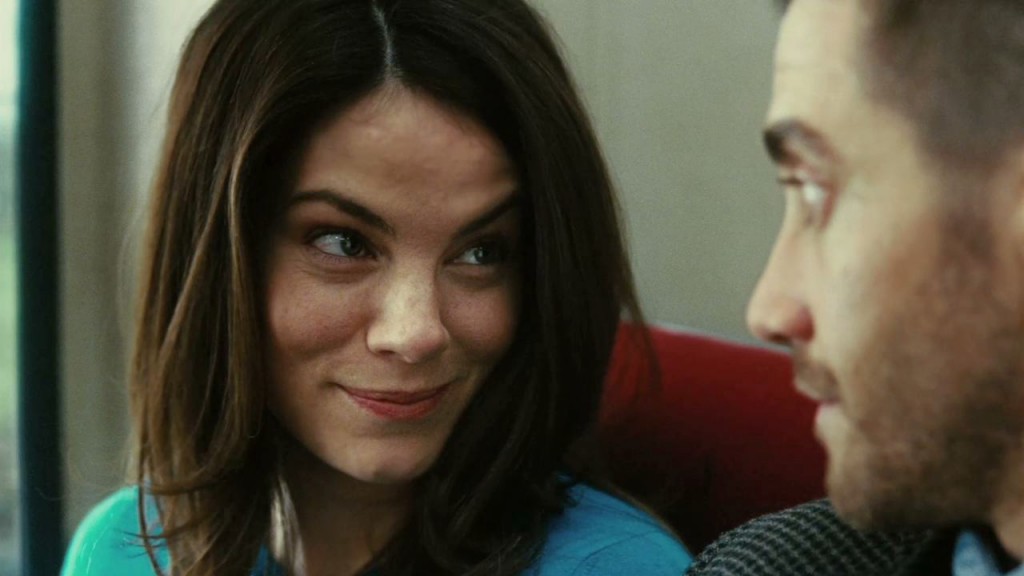 The cast are excellent, even if the majority of them don't exactly have a lot to do. Gyllenhaal, who has the lions share of an emotional arc in this, is excellent, although we really never get to know much about Colter Stephens aside from the fact that he's a decorated, much missed soldier who has unresolved issues with his father and a desire to return to Afghanistan. Stephens' is less a cliche and more a simple caricature for the film to hang a lot of its plot contrivances on, and once you accept who Stephens is, the film is easier to appreciate. His romantic interest, played by Michelle Monaghan (who appeared in another sci-fi-thriller, Eagle Eye, with Shia LaBeouf) is of little consequence, really – Christina is set-decoration come to life, and has about as much character depth as a plate of beans. Monaghan delivers the appropriate cues, but her character never feels "alive", which is weird considering through the entire film we're constantly told that everyone on the train is dead, including her. It's hardly of any consequence that Christina's not that well developed – how much could a person grow if they keep living the same 8 minutes over and over? Vera Farmiga, and to an extent Jeffrey Wright, have a more believable arc in this, with Farmiga the "mission controller" character if you will, being both a touchstone for Stephens' reentry into the real world, and the exposition-giver come the time we get some explanation as to what's going on. Wright plays the somewhat arrogant Rutledge well, although he's not developed more than a cardboard character anyway – shady and mysterious, with unknown hidden intent.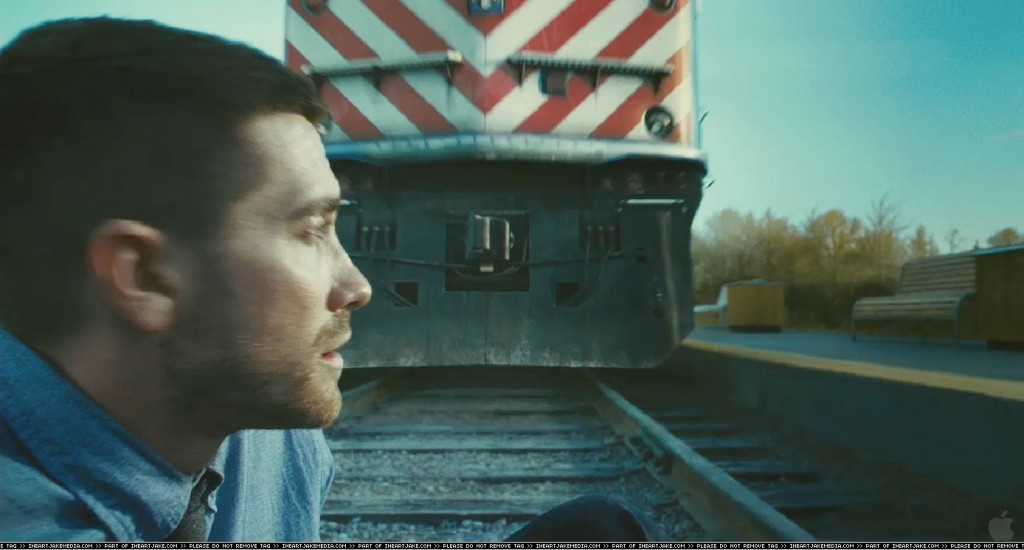 Source Code allows Duncan Jones the ability to stretch his cinematic wings, as it were – considering Moon's single-set locale, it's great to see Jones is able to handle larger scale material, and handle it well. As a visualist, Jones gets the gist of tension and intercutting between two different places (the opening sequence is an excellent example of this) and allowing the audience to be drawn into the world he shows us. He handles action and effects well (the train explosion has multiple iterations in this film, each time from a new angle, although we really one actually see its destruction about three or four times) and balances that with slower, more character-driven beats (the conversations between Gyllenhaal and Farmiga, via a webcam, are the film's "heart") to keep the film breathless and tense at the same time. Sure, the film does have a tendency to become somewhat bogged down in technobabble, and at times its in-film science comes across as a bit more Star Trek than I think Jones might have envisioned, but plot holes and logic leaps be damned – this is still an entertaining film regardless. Cynics may scoff at my disregard for simple logic, but this is a work of fiction, and as a result, some leeway is deserved in this instance.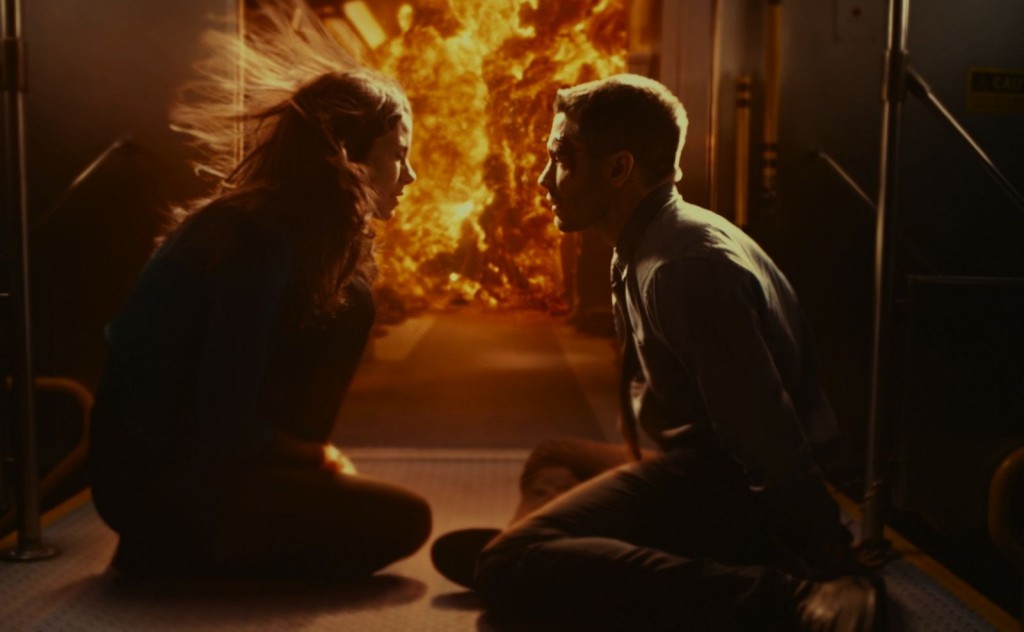 Source Code is never going to be a genre classic in twenty years, nor is it ever going to win an award for acting or anything, but it's solid enough Hollywood entertainment at a level we don't see enough. Jones keeps the pacing taut, the plot twisting, the audience amped up on adrenaline with a sense of "what the hell is going on?", and the story sharply delivered. This is a film with very little cinematic fat on it, and for that, we are highly appreciative. Source Code is highly improbable, highly manufactured and utterly enjoyable.
What others are saying about Source Code:
Sam also delivers another verdict at Duke & The Movies: "Like most Sci-Fi's I think Source Code gets a bit convoluted and offers up one too many questions and not enough answers. But that's ok."
My buddy Matty over at Matt & Motion Pictures had this to say: "Source Code's idea is fine, where it goes wrong is its explanation."
The guys over at The Movie Brothers came up with not one, but two reviews! First came Lauren, with this: "Source Code is well made and acted and pulled me in from the start." And Brian came in with this tidbit: "It would be easy to dismiss Source Code as a derivative copycat of the Matrix simply because it contains the world within a world concept. If you did that you'd be missing out on one of the truly special science fiction films in recent years."
Related articles
Who wrote this?