From the Editor – 13.4.11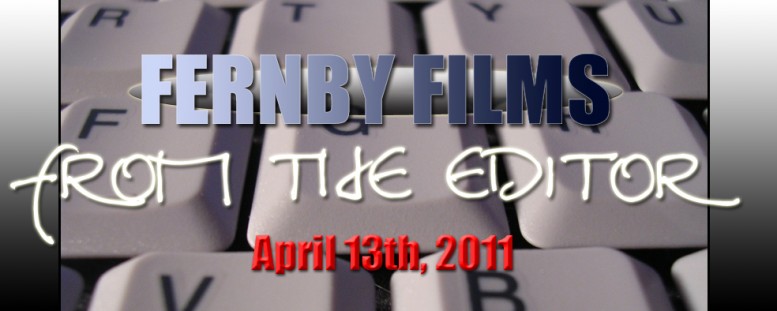 A special FTE tonight folks, because some news is upon us. No, I'm not talking about a new Katherine Heigl film (although that would be cause for concern!), nor am I announcing my intention to run for Government. No, dear readers, I'm here to inform you that one of our good friends here at fernbyfilms.com, Dan Stephens, is about to get married. Dan runs Top 10 Films over in the UK, a website I occasionally get around to contributing to, and Dan's assisted (and will in the near future) with some stuff here as well.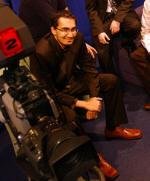 Dan takes the plunge on Friday (UK time, which will be Saturday sometime here in Australia) this week, so before he goes off into the state of wedded bliss we all know is coming his way, let us toast to both him and his soon-to-be-Mrs Stephens and their good health. If you wish to leave Dan a well-wish, may I suggest traipsing across to his site and doing so there!
Dan, from all of us here at fernbyfilms.com, best wishes for your upcoming nuptials, and a long and happy married life together. And hey, it's another person to write stuff for your site, right?
***
On an unrelated note, you may have noticed that tonight we began using a blog protection tool here at fernbyfilms.com. We believe that some of our material is being plagiarised by unscrupulous types in China, and as such, we've taken steps to prevent this. Copying a blog post, converting it into a different language, and then re-posting it online as their own material isn't new, but more advanced security here at fernbyfilms.com hopes to make this site the only place you can read our stuff. We will be monitoring the bot count behind the scenes to see if this makes any difference at all, and if it does, we'll know we've been successful. For those wishing to copy+paste our stuff for legitimate reasons, I apologize for the inconvenience.
Rodney T – EIC, fernbyfilms.com
Who wrote this?