From The Editor – 12/3/11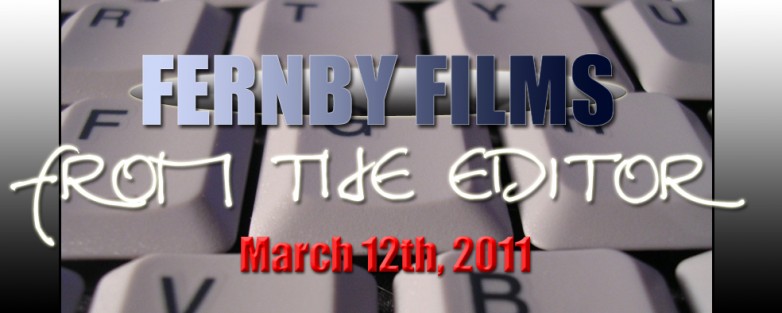 Morning folks.
Just wanted to touch base with all our regular readers to some of the changes around the site, as well as announce a very special event coming later in May. First, across in the sidebar is a new widget allowing you to change the language display for the site – a feature we hope will allow some of our overseas readers whose first language isn't English to get more out of what we do here. Simply click the desired language flag, or choose from the many options in the dropdown menu, and the site will refresh with the text converted to your language of choice! It's that easy!
Returning to the site after a prolonged absence is the wonderful Skype Device, by which you're able to communicate with me instantly via Skype (should you have it on your computer) if I'm available. We used to have this on the site, but nobody made use of it (:() so I've brought it back to share with our wonderful readers as of now!! Don't be a stranger, drop me a line or say hi!!! Check the Skype widget in the sidebar to see if I'm online, and get to messaging!!!
On another front, you may have noticed the new promotional banner for Beneath The Earth, an online short film festival (similar to Cannes or Tropfest, but online) to which yours truly has been invited to participate. I've been invited to be on the Grand Jury for the competition, which kicks off in April and goes through until May. It's a pleasure and an honor to be offered this exclusive invite, and I'll be attempting to get some of the related footage and information to you as I get it. Watch this space.
Lastly, I wanted to formally announce the upcoming May-trix Week Event, taking place (rather curiously!) in May – we'll be reviewing each of the three Matrix films, as well as the Animatrix, and some of our friends – Dan, Al, Rory and a few others – have accepted my invitation to scribe some words about it too. May-trix Week commences in the second week of May, and will finally get the long-awaited Matrix films onto the site. I'll even publish a couple of old promotional posters I made up to announce them from back in 2009 – that's how long ago I thought I'd get around to it. A few weeks ago I slid a new poster up on the homepage to announce it, but that was before I actually put any thought into how I'd do it – expect to see some promotion for it around the site as well.

Who wrote this?