Movie Review – Mao's Last Dancer
Handsomely mounted, yet emotionally underwhelming biopic, Mao's Last Dancer is initially powerful but fails at the last hurdle to capture audience attention. Underdeveloped characters come and go throughout, and the central narrative seems cold and distant; I wanted to like Mao's Last Dancer, but a lack of cohesive dramatics brings the film undone.

– Summary –
Director : Bruce Beresford
Year Of Release : 2009
Principal Cast : Chi Cao, Bruce Greenwood, Kyle MacLachlan, Joan Chen, Amanda Schull.
Approx Running Time : 117 Minutes
Synopsis: Chinese ballet dancer Li Cunxin travels to America on an exchange programme, only to decide he wants asylum from his nation of birth. Political upheaval swirling around him, he must make the choice to remain in the US and forever remain parted from his family, or return to China and face possible repercussions from his resistance.
What we think : Handsomely mounted, yet emotionally underwhelming biopic, Mao's Last Dancer is initially powerful but fails at the last hurdle to capture audience attention. Underdeveloped characters come and go throughout, and the central narrative seems cold and distant; I wanted to like Mao's Last Dancer, but a lack of cohesive dramatics brings the film undone.
**********************
Like almost every dance film before, it, Mao's Last Dancer is another testament to the power of the art of human movement to music. Footloose, Fame, Step Up, heck, even Showgirls; all dance movies seem to follow the same kind of story points. A guy or girl, usually with a problematic family situation, must choose between the dancing they love, and the forces raging against then, be it social, political or simply physical. With Mao's Last Dancer, the trailers promised us something more, some sort of epic personal journey filled with glorious ballet and powerful dramatic acting. In a sense, we get a little of each, although the sum of the parts don't  always equal a great film. I know I'm going to cop a lot of flack for this, especially from the female quarter, but I didn't really find Dancer all that briliant.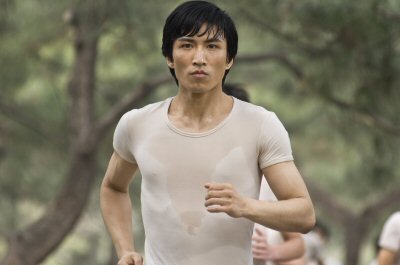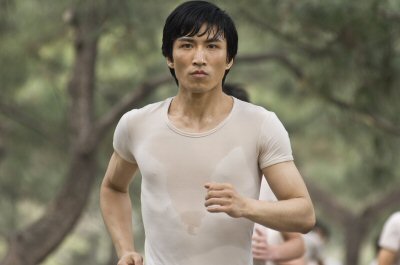 Based on his autobiography, Mao's Las Dancer tells the story of Li Cunxin's journey to America to dance ballet, and his subsequent request for asylum. While the bulk of the film is set in the 70's, there is a well staged backstory in China showing us Li's formative years training with the regimented Chinese National Ballet, before his trip overseas. Li comes to America and boards with Ben Stevenson (Bruce Greenwood, going gay extremely well!), then the director of the Houston Ballet Company, after Ben's visit to China unearths the raw talent displayed by the young protege. As an exchange, this situation is met with initial frostiness by the Chinese government, who perceive the US as a corrupt and decadent society, and are reluctant to expose one of their dancing stars to that world. In the end, though, Li is allowed to travel, where he is indeed exposed to the decadent world of western society, and meeting his first girlfriend Elizabeth (Amanda Schull), although their relationship quickly sours as Li's drive to succeed as a dancer overrides almost everything else. Li requests asylum, after an extension to stay in the US is met with refusal by his own government. When Li arrives at the Chinese consulate to argue his case, he is refused permission to leave the building, essentially becoming a hostage, forcing the US to negotiate on his behalf. After a day of negotiations, Li is allowed to remain in the US, but he can never again return to China. Tortured by the fate of his parents (whom he hasn't seen since he was plucked from his vilage to join the Chinese ballet aged only11) at his flight from communist rule, Li puts all his energy into becoming the best dancer possible.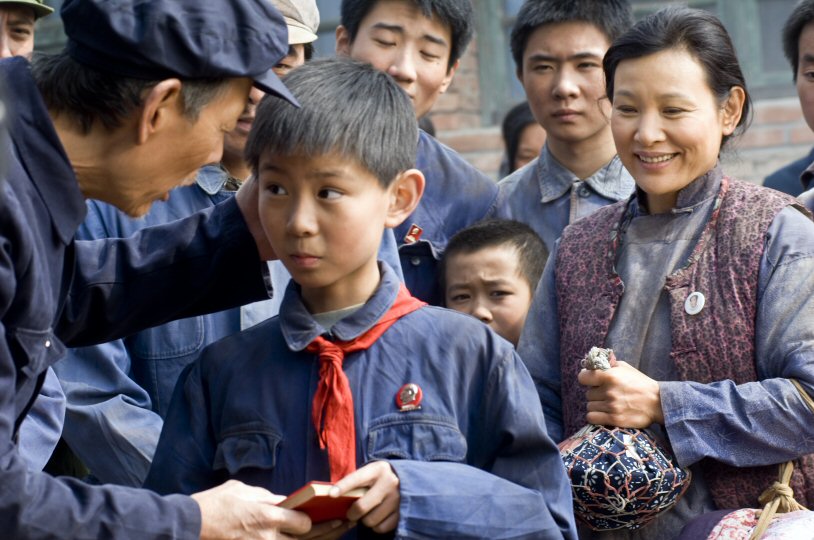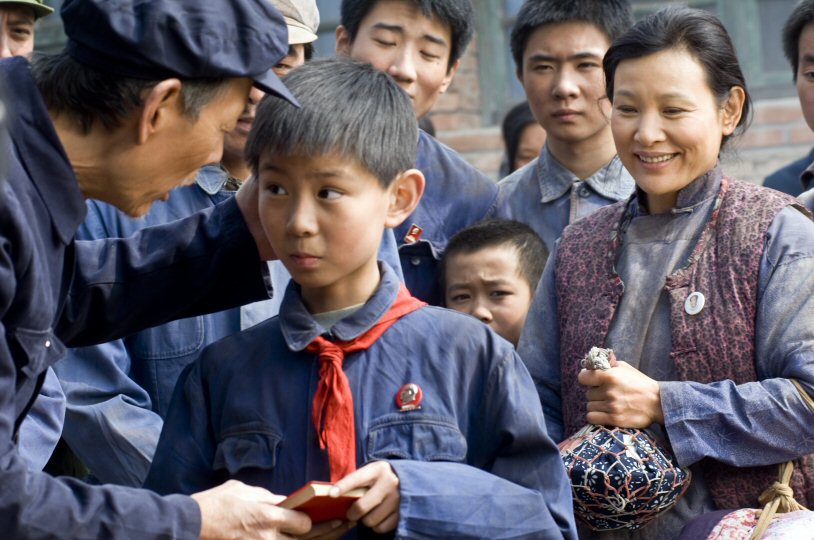 I love a good autobiography, I really do. A factual story is often much more engaging than a fictional one, due mainly to the fact that most of the time, what you see actually happened. With Mao's Last Dancer, I was completely underwhelmed by Beresford's telling of what is obviously a fascinating read in Li Cunxin's book. The film lacks a central dramatic arc, a through-story that hooks us as viewers and draws us into the characters. Dancer certainly tries, and I think the closest we get is Li's constant worrying about his family back in China, but the characters aren't defined well enough for us to care about them. They seem merely there to make the drama feel more real, rather than be more a natural facet of the story. Actor/dancer Chi Cao, as central character Li, is superb, I can tell you now. His performance, for me, is a definite highlight of this film, and certainly deserved more critical recognition come awards ceremonies time than he actually got. Cao is primarily a dancer, I believe, and until this film had never appeared in a movie before. But he handles the role of the persecuted Li well, which is a good thing considering all the other things working against him. Bruce Greenwood is also great as the flamboyant Ben Stevenson, and his rapport with Cao is tangible, something none of the others can achieve. Indeed the rest of the cast feel somewhat aloof from the material, almost as if they're simply going through the motions to make this film. Poor Amanda Schull is given virtually nothing from a script that often has things happen simply because they happened, less organic and seemingly orchestrated to produce "drama", a false "drama" at that. It's a film less about the dancing, and more about the characters, but because the characters aren't well developed on screen, the film loses steam by the end, and ultimately, the emotional climax is less powerful because of it.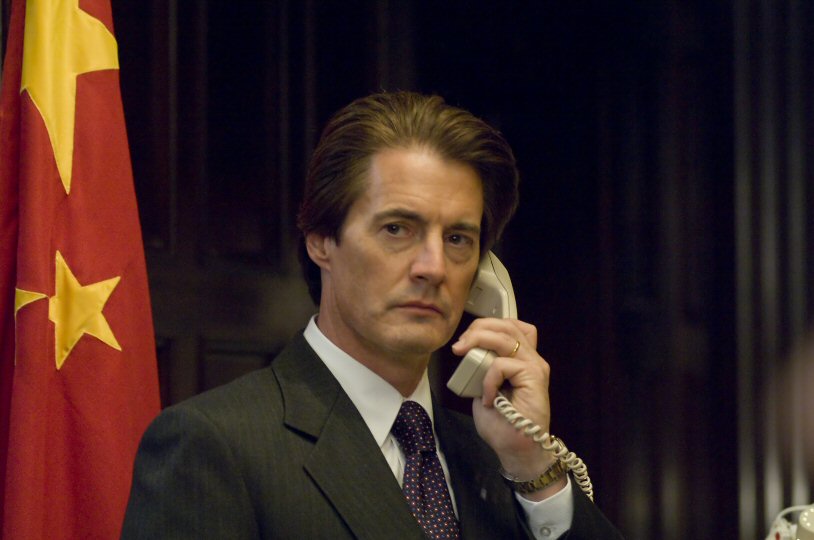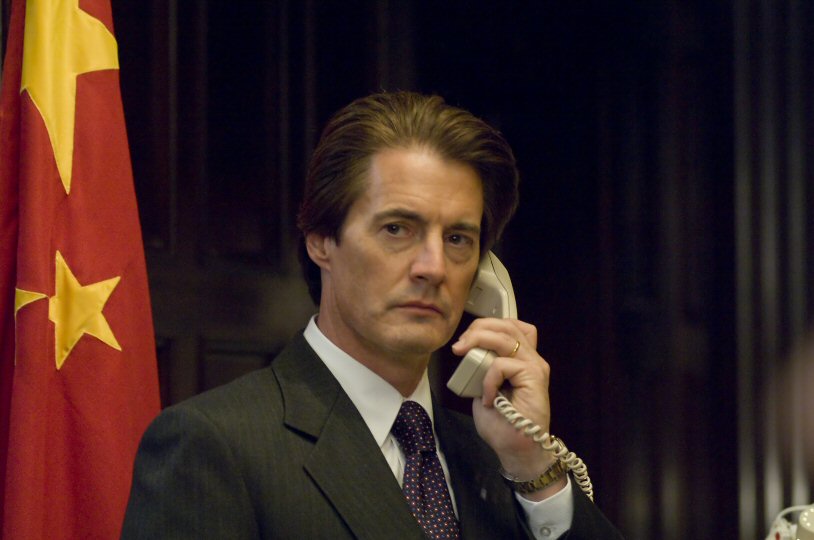 Jan Sardi's screenplay is the real problem, at least in this reviewer's opinion. The film is a baffling mixture of jaw clenching frustration and second-tier operatic conflict, with none of the characters (Li included) being able to generate audience empathy; the characters all feel rushed, almost pushed into position within the film's narrative, and the script can't accommodate such a broad range of ideas and subtexts within such a short running time. Indeed, the film isn't long enough to build the characters up for the audience to get to know. Li's history through dance school and his early years is well handled, almost in a montage-esque way, which would be okay if the rest of the film's story was strong enough to support the characters' angst later on. It isn't. Scenes and characters are bundled together in a hodge-podge of scenarios, none of which link together into a cohesive whole. I've used the word "cohesive" a lot in this review, and I stand by that: Mao's Last Dancer feels built, almost manufactured by committee, as opposed to being an organically developed and grown story narrative. Beresford, as director, tries to give us tension and angst throughout, but it rings hollow, mainly due to the fact we never get a chance to know and understand Li Cunxin as a person. He's simply a man a lot of crap happens to, at least in this film anyway.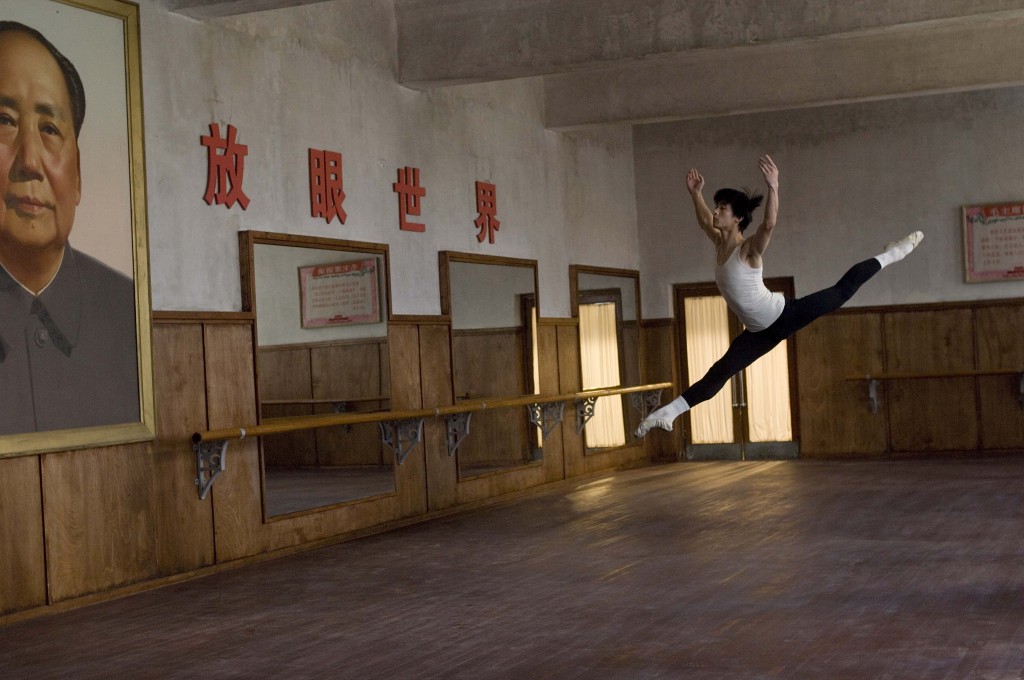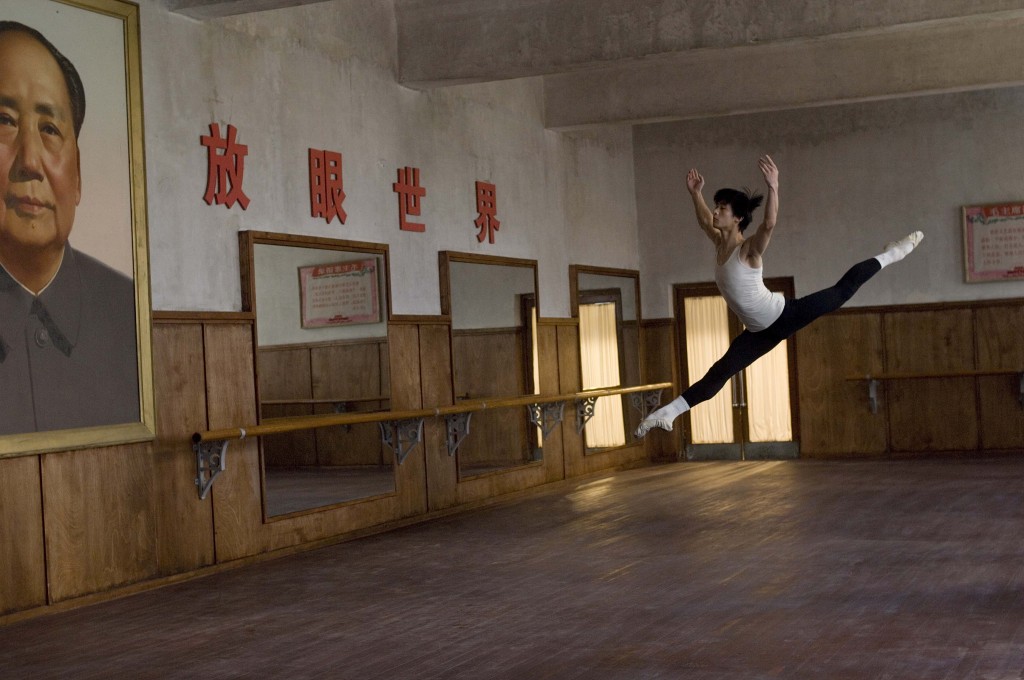 As a production, however, the film can't be faulted for it's quality. The detail and period of mid 70's Texas are (as far as I can tell) spot on, the garish textures and patterning of clothes, furniture and wallpaper all clashing with ribald stupendousness. Christopher Gordon's score isn't flamboyant or extroverted, instead a more refined, classically inspired work that really assists with setting the mood. It isn't, however, particularly memorable. The film's 70's hue is captured to perfection by DOP Peter James, whose work here is a far cry better than the slick sheen of The Pacifier or 27 Dresses. Beresford has a great command of the film medium, as his previous work will attest. His Australian films are classics in their own right (US and European viewers should check out the magnificent Don's Party, The Club, Puberty Blues and Breaker Morant for some of his early work) while his more contemporary films remain powerful to this day (Driving Miss Daisy, Paradise Road and And Starring Pancho Villa As Himself). However, he's hit a stumbling block with Dancer, and it's probably not his fault. I blame the script, and the choice to make this film more a series of vignettes and occurrences than a linear, carefully constructed narrative journey.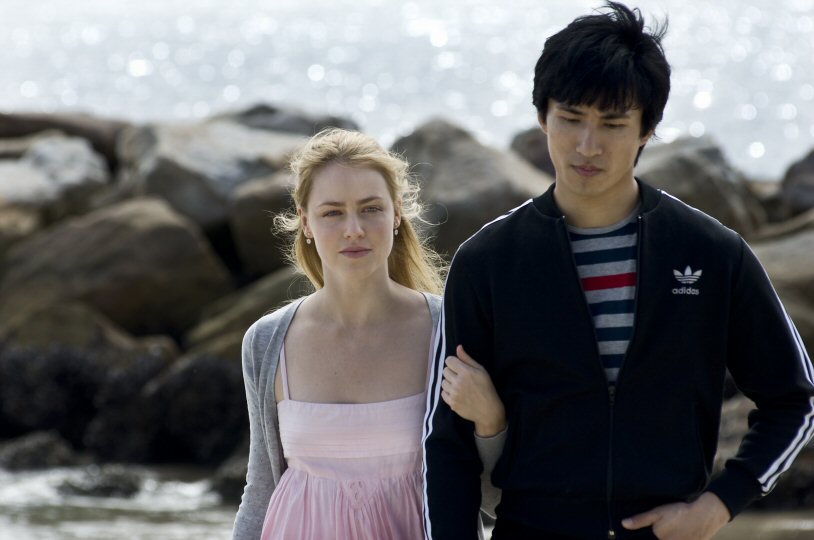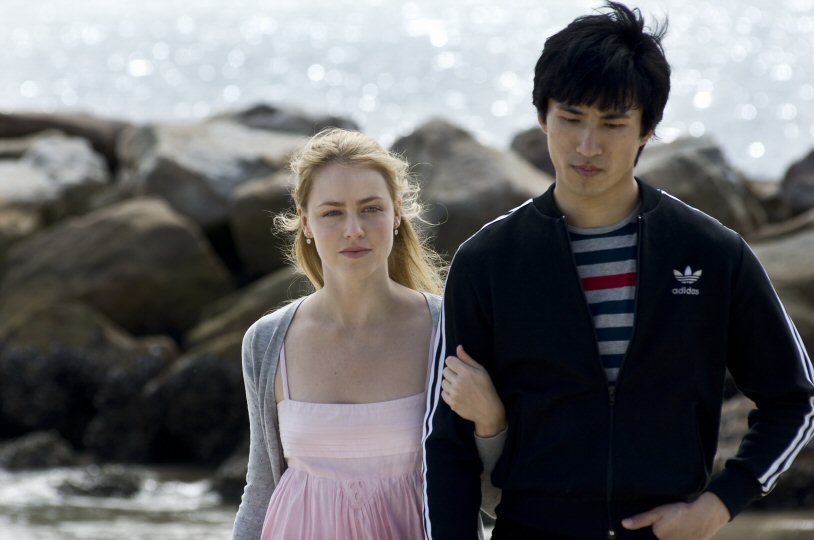 Mao's Last Dancer had the potential to be a truly great film: the struggle against persecution and the fight for personal freedom is always a great ingredient for success. Dancer manages to dance around (ha!) the real character of Li too much, instead trying to bring in all the political and social upheavals to generate the story's conflict. This balancing act isn't successful, and instead of being a truly great biography of Cunxin's early life, we're left with a feeling of what "could have been" had the characters been a lot stronger.

Related articles
Who wrote this?