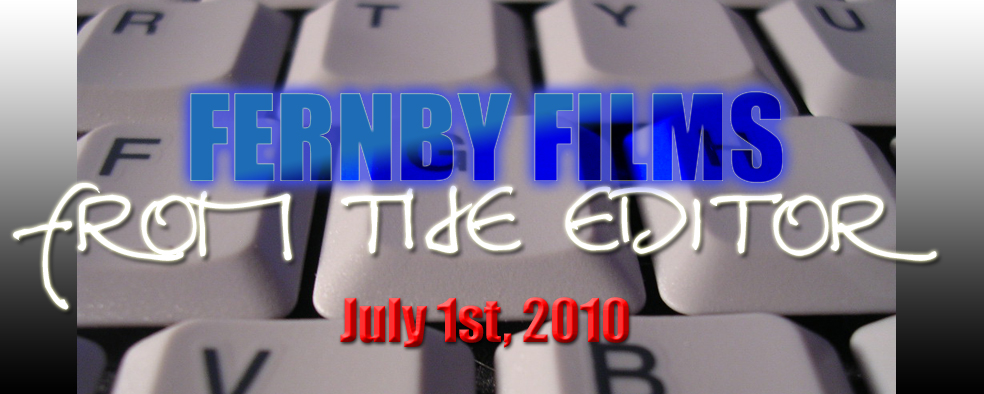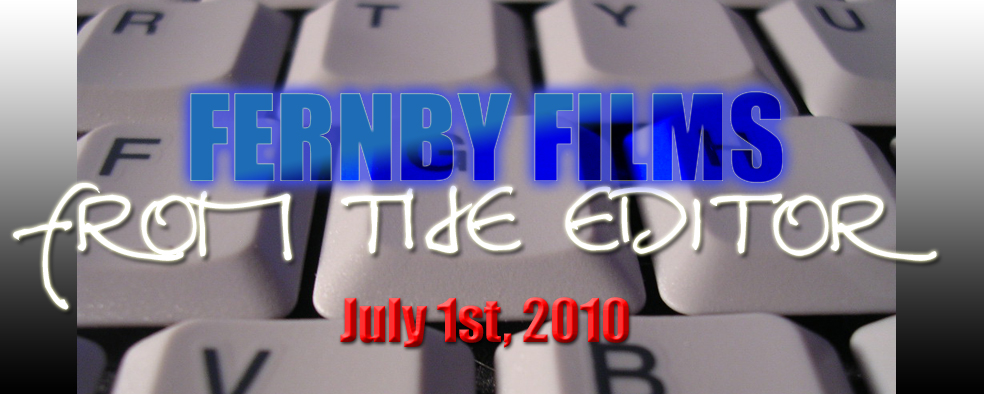 Half way through 2010 already, and we thought it was time to let our regular readers know a little of what's on the horizon here at the site.
Currently, we're working on more reviews of the Aliens franchise, along with our intended look at the two original Predator films. We're also tentatively hopeful that we'll finally get our Matrix reviews done too, and considering we promised to get that done a few years back, it's been a long time coming.
You can expect to see more Worst Films in our annual Worst Film Week event in late September, as well as this years annual "Worst Film Posters" update. This is one of our more popular articles, and we'll be bringing you more shite from around the world then. Keep an eye out for that. Probably even a review or two of some true turkeys, including John Travolta's gob-smackingly dreadful Battlefield Earth.
Christmas will no doubt sneak up on us all again this year, which is why we already have our line-up for the holiday season ready to go. This year, we'll not be uploading a review on Christmas Day, instead putting up a couple of articles on the 24th, including a look at Jim Carrey's turn as Scrooge in the Zemeckis CGI-fest A Christmas Carol.
Among other ideas flung about the office in the last few weeks, is the possibility of finishing reviews on the films from Pixar, a number of which we haven't featured on the site yet. We're also hoping to gain some more staff in the next 6 months, with another push to bring quality writing on board and broaden our outlook on all things film. Anybody reading this who is in any way interested, can contact us directly to nominate their intent.
We'll be keeping you updated on all things Transformers 3, with our dedicated page set up to handle all news and articles on the next film from director Michael Bay. Not only that, but we're also going strong on our commitment to follow the production of the two Hobbit movies coming to us thanks to Peter Jackson. We had word from Ian McKellan himself that the Hobbit flicks will start shooting by the end of 2010 at the latest. They ARE going to happen! At the time of writing this, though, there's still no word on whether Mr Jackson himself will direct the films, or they'll find somebody else. Stay tuned!!
As always, if you wish to remain up-to-date on all our articles and reviews, subscribe! We love having people subscribe to our site, so if you're not among our many readers who've listed their info with us, do so so we can continue to provide you with the stuff you want! During May we snuck over the 700 post mark, and with around 300+ individual film reviews, we feel we can offer our readers a diverse and interesting blogging experience. Some of you have already noticed that we've tweaked some of our standard review stuff, such as listing any major awards films have won, as well as more relevant technical specifications. We're trying to make our reviews as pertinent to each film as possible, and we hope this helps. We'll also be linking to more external sites in the coming months, as we endeavour to bring you as many alternative views on a specific film as we can. We're avoiding mainstream sites where possible, and aiming for more obscure, well researched blogging sites if possible. While you're at it, you should really check out the action on our Friend websites, particularly with Bryce, Sherry and Co over at Movie Smackdown, while also stopping by The Bar None and saying hello to Al, the proprietor. They'd get a kick out of your visit, I'm sure!
Lastly, this September sees the HQ of fernbyfilms.com change, as Lisa and I are going to be moving to a new premises around that time. While this is happening, be aware that the website may not be updated as regularly with breaking news, but we hope to be back on track in early October should problems arise. There will be updates on this later in the year.
Thanks again to all our loyal readers for sticking by us, and we hope to continue bringing you interesting, controversial and entertaining stuff to read for a long time to come.
Regards
Rodney T – Editor in Chief & Director, Fernby Films.
Who wrote this?