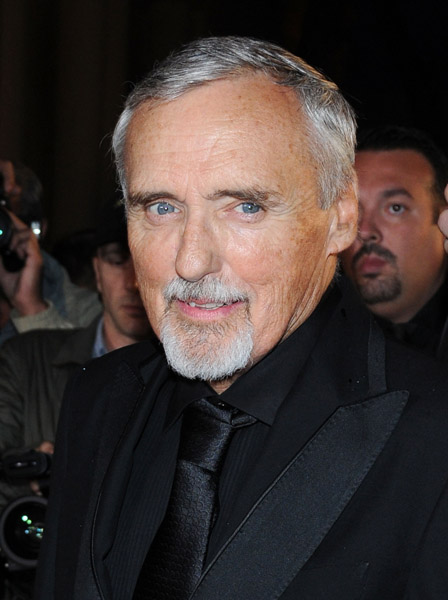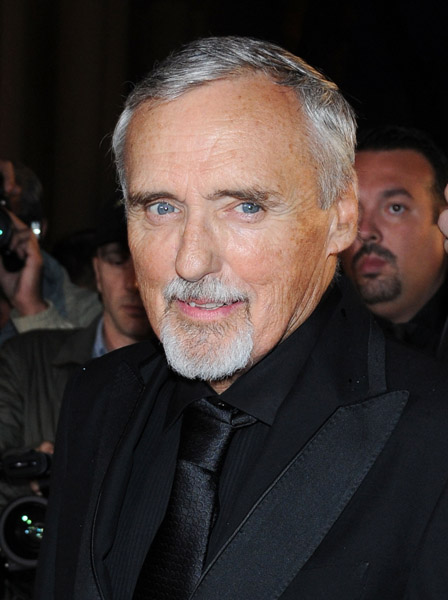 The film world goes into mourning today, as one of it's rebellious sons passes away. Dennis Hopper, who made a name for himself early in films such as Easy Rider, Rebel Without A Cause (with James Dean), and a bit part in Giant (also with James Dean), died overnight from complications of prostate cancer. Among Hoppers early screen appearances, were roles in Gunfight At The OK Corral, Cool Hand Luke and Hang 'Em High, before he hit the big time with Easy Rider, the biker film he directed while acting alongside Peter Fonda and Jack Nicholson.
After the success of Easy Rider, a modestly budgeted film which eventually took in over $US60m, Hopper had the world at his feet. Unfortunately, the influence of drugs and alcohol around this time saw the actor take on more obscure roles, and develop an uneasy relationship with many of the major studios of the time. Renowned as a difficult star, Hoppers fame dwindled during the 70's, where he appeared mainly in low budget B-movie trash. Among his last major films of the 70's was 1979's Apocalypse Now, which in an eerie coincidence, I was watching when news of his passing broke. Hopper eventually entered rehab for his addictions, and began to take on more serious roles. Appearances in Rumble Fish and and The Osterman Weekend were acclaimed critically, as well as roles in Blue Velvet, Hoosiers, and Chattahoochee. However, modern audiences would come to see his most iconic role as that of crazed bomber Howard Payne in 1994's Speed, alongside Keanu Reeves and Sandra Bullock. This role gave Hopper a much needed career boost, and over the next few years appeared in films as diverse as Waterworld (alongside Kevin Costner, again as the villain), Basquiat and EdTV (as Matthew McConaughey's long lost father).
Dennis Hopper remained active until 2009, appearing in many low budget films, voicing video game characters, and narrating documentaries. His appearance in March at the unveiling of his Hollywood star showed the world just how frail he was looking due to his cancer. Hopper died overnight, aged 76.
I'll leave you now with the dialogue I am most familiar with for Hopper: this key sequence from Speed. Ride on, Mr Hopper.
Who wrote this?