– Summary –
Director : John Hamburg
Cast : Paul Rudd, Jason Segel, Jaime Pressly, Jon Favreau, Rashida Jones, Andy Samberg, JK Simmons, Sarah Burns, Lou Ferrigno, Rob Huebel, Aziz Ansari, Nick Kroll, Thomas Lennon, David Krumholtz.
Year Of Release : 2009
Length : 90 Minutes
Synopsis: When Peter Klaven, a moderately successful real estate agent, proposes to his girlfriend, he suddenly discovers he has almost no male friends to be the best man at his wedding. So he sets out to find one, resulting in various hilarious scenarios. When he meets Sydney, the two hit it off, and soon become best friends. However, this new friendship isn't without it's complications.
Review : At last, a refreshing Bromantic Comedy that men will find hilarious. Some great characters, snappy script (and banter between the two main leads, Rudd and Segel) all add up to a funny night in front of the TV. No gut-buster, but definitely worth a look.
********************
It's funny, but in the week I watched this film, I also perused the other major Jason Segel comedy, Forgetting Sarah Marshall, in a kind of cinematic symmetry that was unexpected. If you've read my review on that film, you'll know I didn't find it all that funny. At least, not in the way I was probably supposed to. So when I finally got around to sticking this DVD into the player for a spin, I wasn't expecting anything great. So I was pleasantly surprised to find that I Love You, Man is actually pretty funny. It still suffers from a somewhat predictable narrative, in terms of it's Hollywood clichéd comedy style, but the winning performances from Paul Rudd and Jason Segel, as well as realistic performances from Rashida Jones and a wonderful Jon Favreau, make this film a hearty little comedy with plenty of laughs.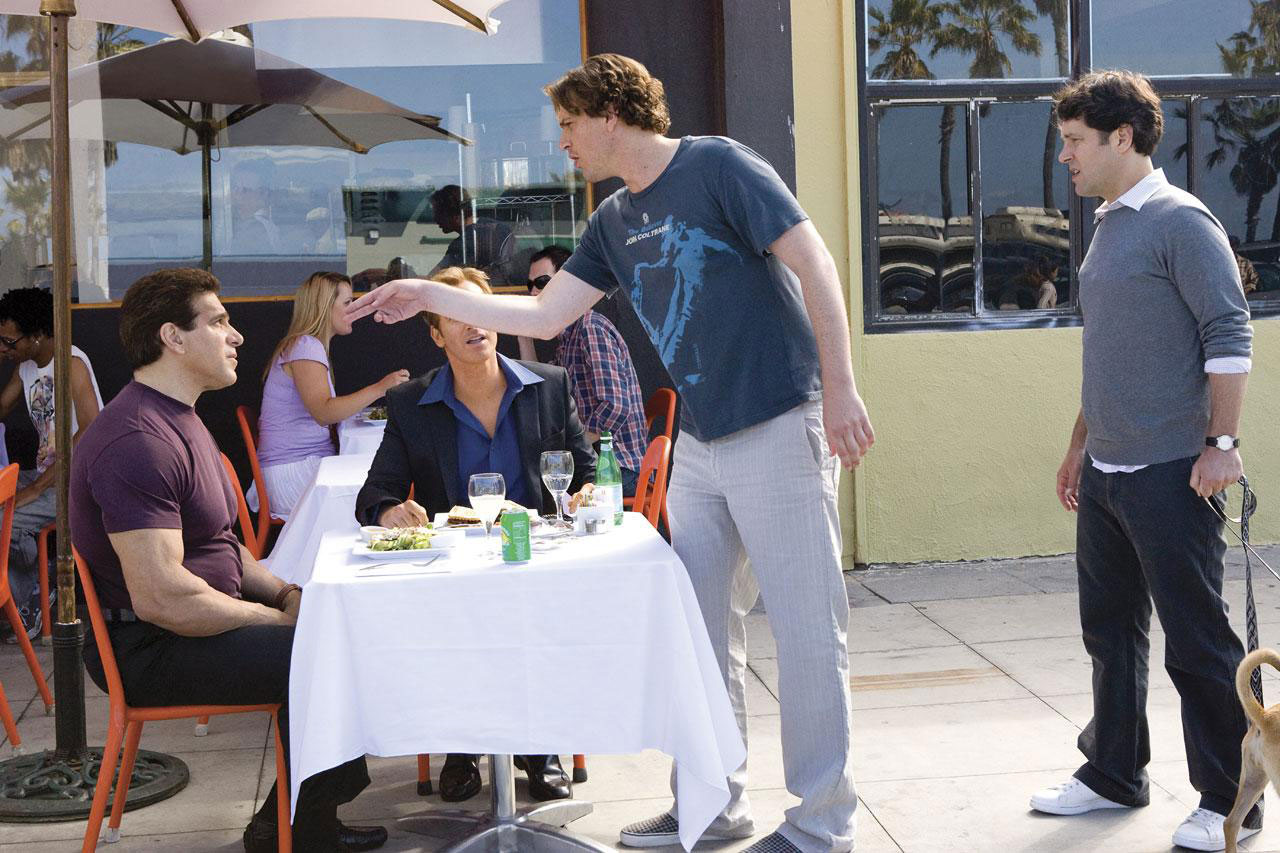 Peter Klaven (Paul Rudd), a real estate agent struggling to sell former TV Incredible Hulk Lou Ferrigno's palatial mansion, has a dream to build a major housing development. One night, he proposes to his girlfriend Zooey (Rashida Jones) and she quickly starts to organise things. However, Peter soon discovers that he hasn't any real male friends to have in his wedding party, not even as a Best Man. Facing the derision of his fiancée's friends, and his own work colleagues, Peter starts to seek out a"best friend" who he can invite to be his Best Man. This scenario is the crux of the film, because while Peter isn't gay, his search for a man feels strangely like he's trying to pick up. His brother (who is gay) sets him up with somebody, which doesn't work out. His other attempts end up in disaster, including being tongue-kissed by another man after a pleasant evening at a restaurant. You see, Peter isn't exactly "manly", or to quote Austin Powers, "manish". His inability to connect with other men leads to all manner of awkward and inappropriate moments and dialogue. He can't seem to speak to other men the way other men do. So when he meets Sydney Fife (Jason Segel) at an open house inspection, the two hit it off right away, which leads Peter to follow up on this encounter and develop their friendship further. Sydney is an a-typical man, he drinks, swears, belittles others, doesn't scoop his dogs poop and has a masturbation station in his "man cave" at the rear of his house. As the two men quickly become friends, Zooey finds herself slowly drifting apart from the man she's to marry, which brings us the tension in the film. From there to the wedding itself, the race is on to overcome the angst of trying to find a Best Man.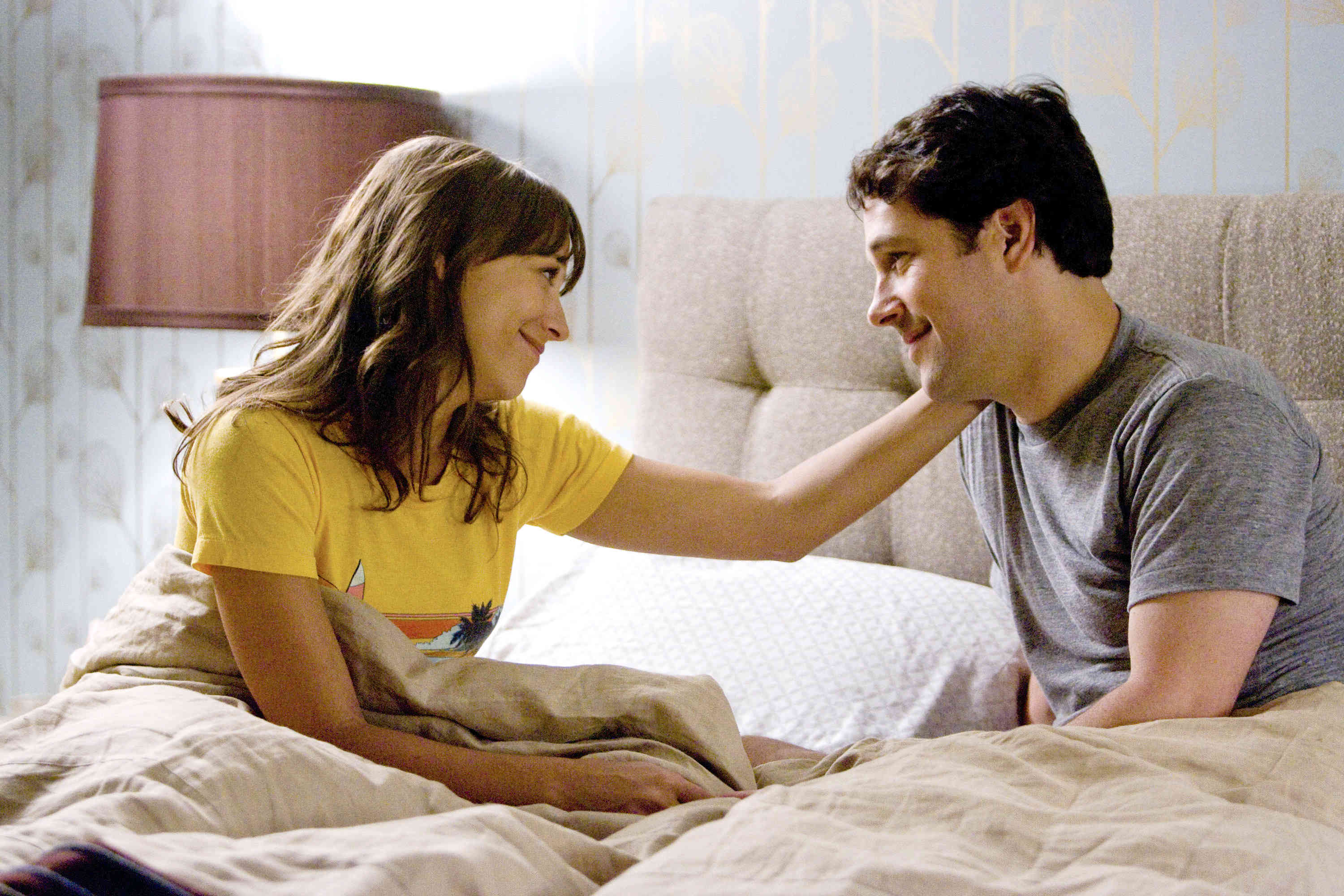 I Love You, Man isn't your typical comedy. It's a film I describe to those who ask as an "awkward" comedy, where much of the humour is derived from the wincing, skin-crawlingly bizarre scenario that the main character, in this case, Paul Rudd's decent bloke character Peter Klaven, who manages to be unable to connect with his fellow men. And by that I mean he's unable to talk to them on a blokey level, beer in hand and chatting inanely about whichever sport they follow. Klaven isn't a complete idiot, which saves this film from becoming a maddening farce, but he is fallible, in a realistic kind of way. His inability to be "cool" in front of other men, to shoot the breeze like they can, makes his quest to find a Best Man for his wedding quite a humorous one. He embarks on a man-date, of all things, before discovering that his "date" is actually gay and interested in more than just manly chatting. You'd almost think from this scene that Peter himself might turn out to be gay as well, although this never happens. But the awkwardness, the fumbling dialogue he uses as he tries to extricate himself from a conversation, is cringingly hilarious. Rudd, an actor I've never really had all that much time for in my years watching films, actually does a decent job here. He gives Klaven the required heart and soul to come off as a decent guy, while being in a situation he cannot control, and while sometimes tripping over the more adult humor, Rudd never lets Peter become a cliché. His co-star, Jason Segel, is equally good, giving Sydney Fife a more "everyman" quality that sometimes borders on wacky, but never becoming farcical. The character of Sydney, the man Peter eventually clicks with, could have been the beer-swilling practical joker a la Stifler from American Pie, a clone of the Americanised buffoon masquerading as a "decent guy", but Segel is smart enough to realise that in keeping with the rest of the film, he's had to play it fairly straight. And he does play it straight.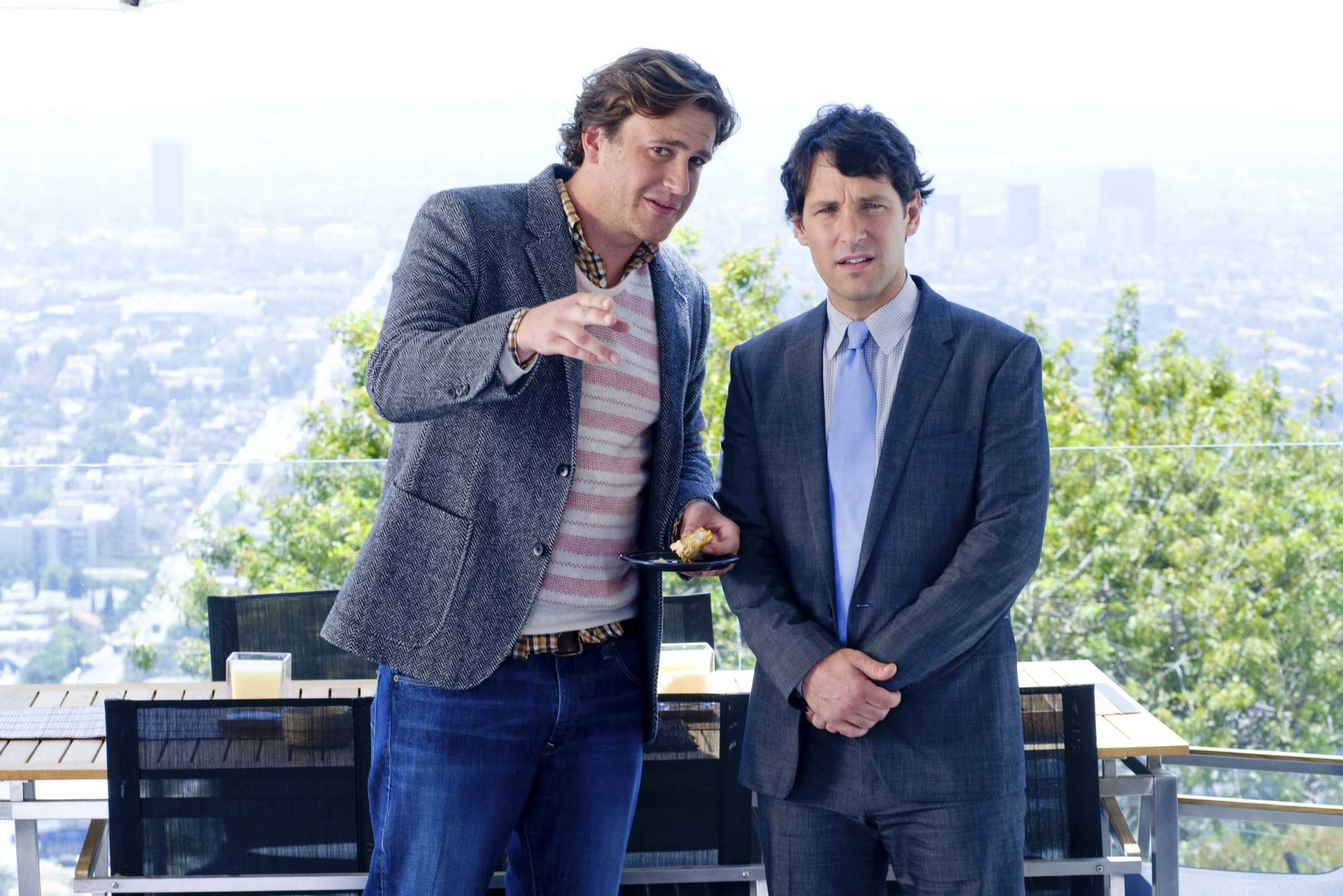 If I can mention a couple of other major positives that give this film the spark it has, it's a delightfully wry turn from actor/director Jon Favreau, the man behind the Iron Man film franchise, and the woman playing his wife, the vastly underrated Jaime Pressly. I've admired Pressly's work since seeing her in My Name Is Earl, and while perhaps her portrayal of the devoted best friend to Zooey is a little one-note, there's a chemistry between her and Favreau (as on-screen husband and wife with a mild masochistic personality disorder) that's great to watch.
But for me, the biggest positive for this film is it's portrayal of these characters as real people, not as genre clones. The relationship between Peter and Zooey is believable, the struggles they have are portrayed realistically and with genuine charm. In a normal romantic-comedy, whenever a scenario arrives for an argument between two characters, normally the script would let them argue. But in I Love You, Man, this isn't always the case. Instead, the characters talk things through, as normal people might, and the film is the better for it. Peter's relationship with Sydney is also well written, with almost no conflict between them until the very end, where the narrative pushes the envelope of believability a little too far sometimes. That said, it's refreshing to see a film where the characters actually act realistically, rather than to the more comedic nature of the genre. This kind of comedy, which derives its humor from dialogue rather than situational pratfalls, is more intellectually appealing, and for those looking for a smart, funny film involving "realisitic" characters, this is the one for you.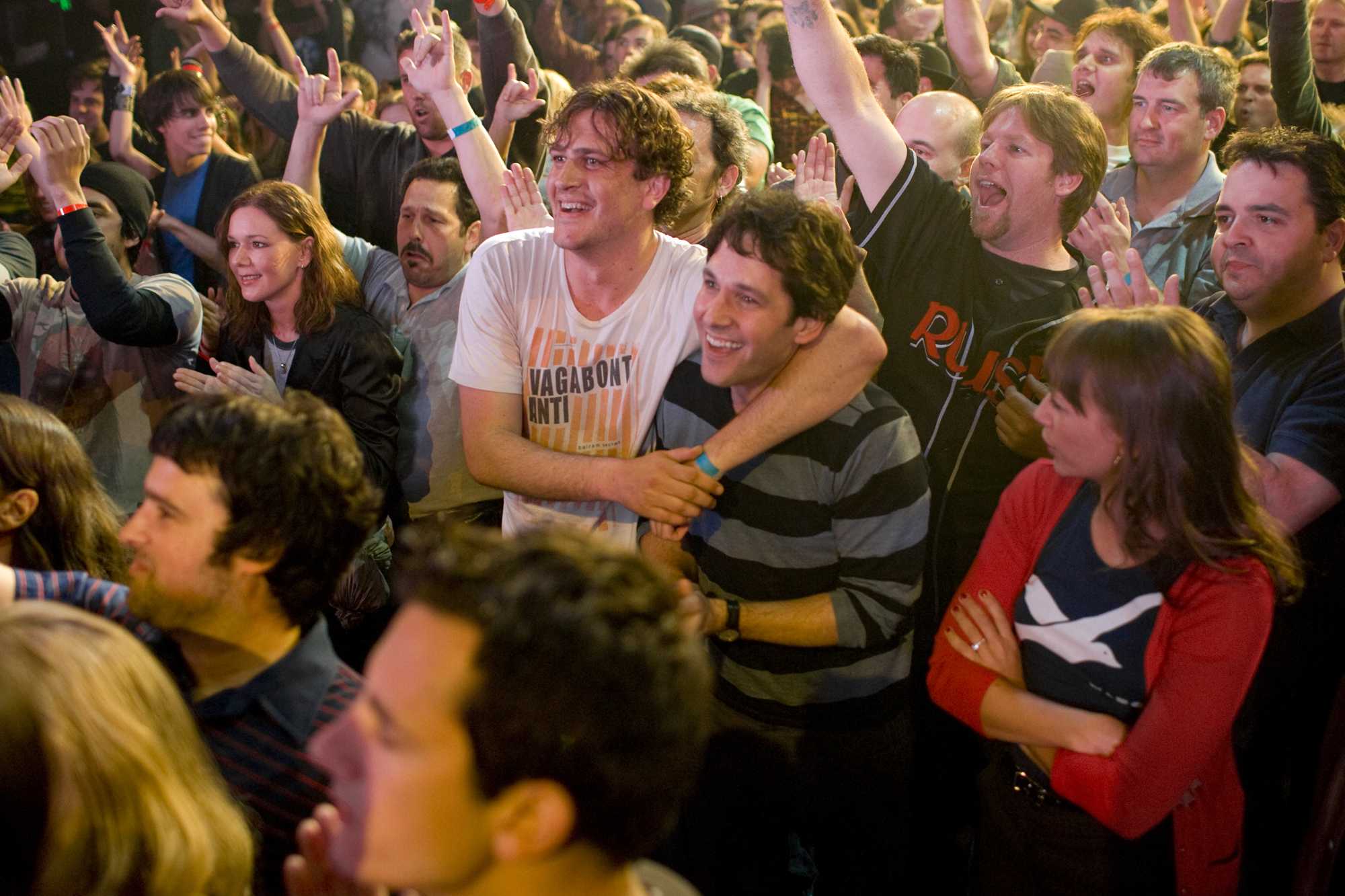 Director John Hamburg, whose credits include writing hit films Meet The Parents/Fockers, Zoolander, and directing Along Came Polly, pushes aside his association with Ben Stiller for this effort, and I have to say I admire his ability to craft a film from what is a rather tenuous concept. After all, not too many men are in Peter's situation, in fact, I know of none. So to make this film as amusing as it is, based on that fact, is quite a feat. Hamburg's direction isn't spectacular by any stretch; he's fairly conservative with his camera angles and editing, allowing the actors to control the pace and style of the film, rather than the other way around. Hamburg recognises the abilities of his cast, and plays on that for all it's worth: Rudd's a more introverted actor, and Hamburg allows Klaven to be more introspective throughout, almost occasionally doing some fourth wall breaking to dictate to the camera. Segel swamps the screen with his massive six-foot frame, but his naturalistic approach is tempered with an oft used cavalcade of invective towards things going wrong. Sydney seems somewhat off-kilter, a fact not lost on Zooey as she starts to think that perhaps Peter's made the wrong choice for a friend. Rashida Jones is excellent as Zooey, but there's a little something missing in her performance, no zing, if you will, that makes it a stand-out.
On the negative side, some of the ancillary characters don't seem to get enough to do. Great character actors like JK Simmons (Peter Parker's boss in the Spider-Man films) and Jane Curtin (an SNL alumnus whose most famous work here in Australia is her TV show 3rd Rock From The Sun with John Lithgow) get very little screen time with their roles as Peter's parents. Bit roles from Thomas Lennon, Lou Ferrigno, and SNL member Andy Samberg all add spice to this film, but the three main leads really do steal their thunder. Which is the problem I guess, in that while we want to keep up with Peter, Sydney and Zooey, we also want more of the great dilaogue given to the rest of the cast. The script itself cannot be faulted for it's zest and verve, but the lack of time given to the minor players, whose stories themselves also seem quite interesting, seems inadequate. Still, this really is only a minor quibble.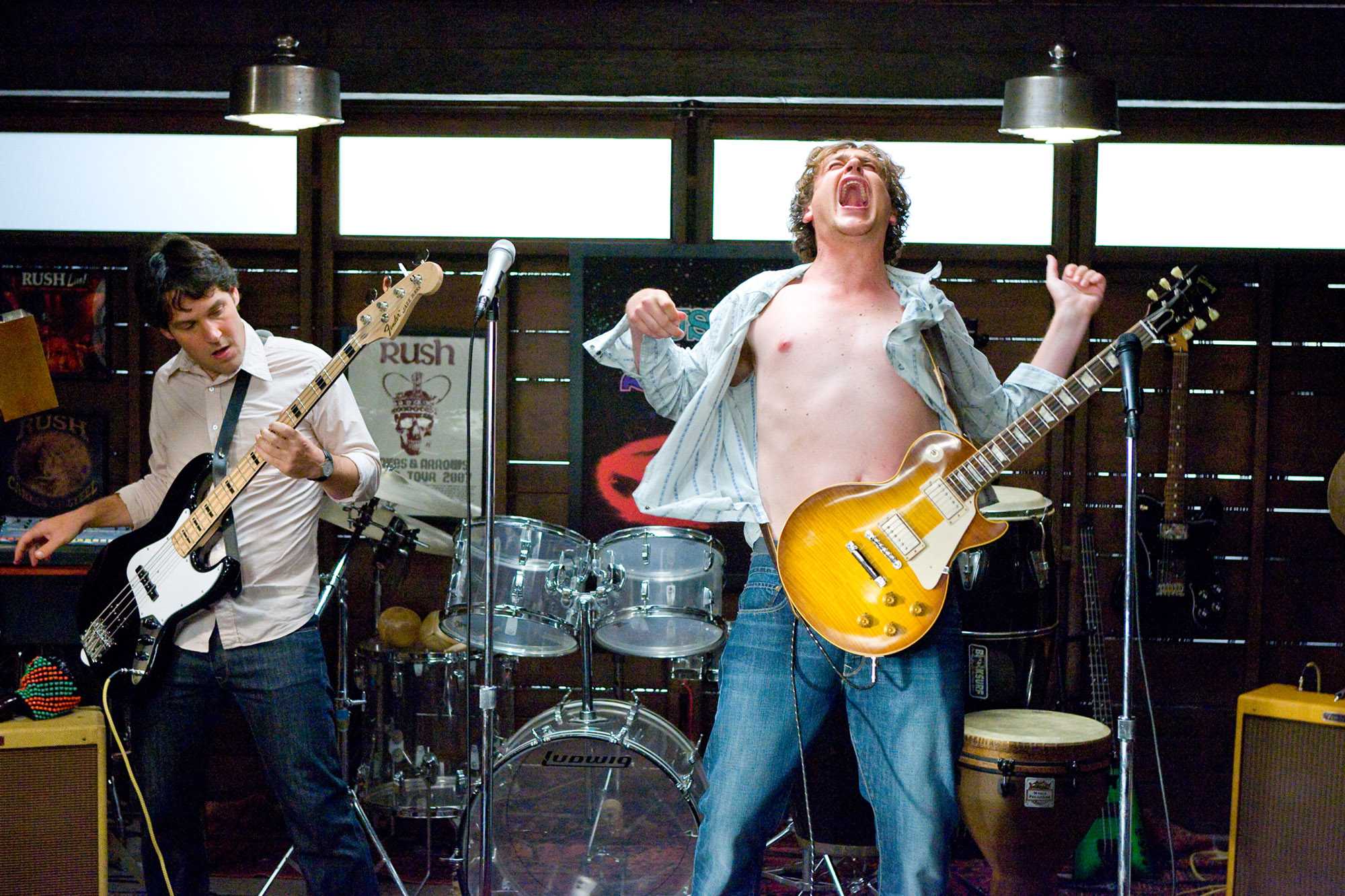 I Love You, Man isn't a ball-tearing gut buster of a comedy. It's a rib-tickler at best, a film filled with great characters in a situation that's a flip-over of many female-focussed romcoms of late. Two men becoming friends is less creepy in this film than you might expect, so I can recommend this film for you as a matter of good taste. And trying to balance the ledger against the chick flicks. There's plenty to enjoy here, and you'll probably want more by the time the credits roll.  Well made, and worth a look.

Related articles