The 82nd Oscars – All The Winners!!!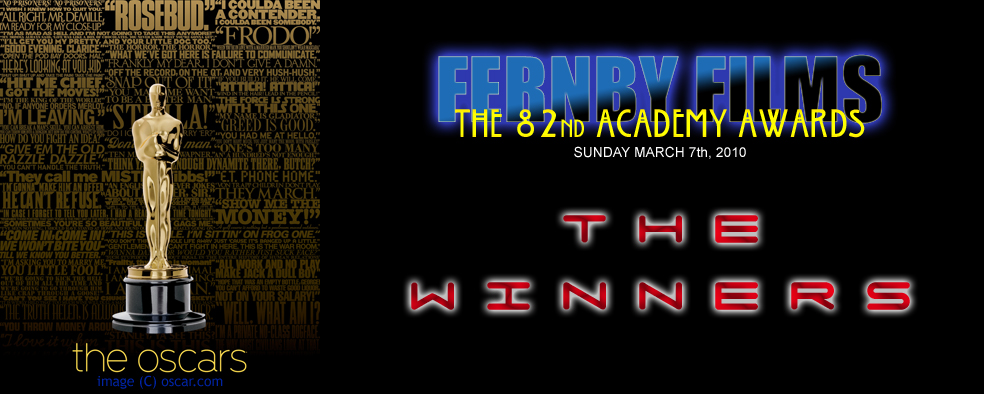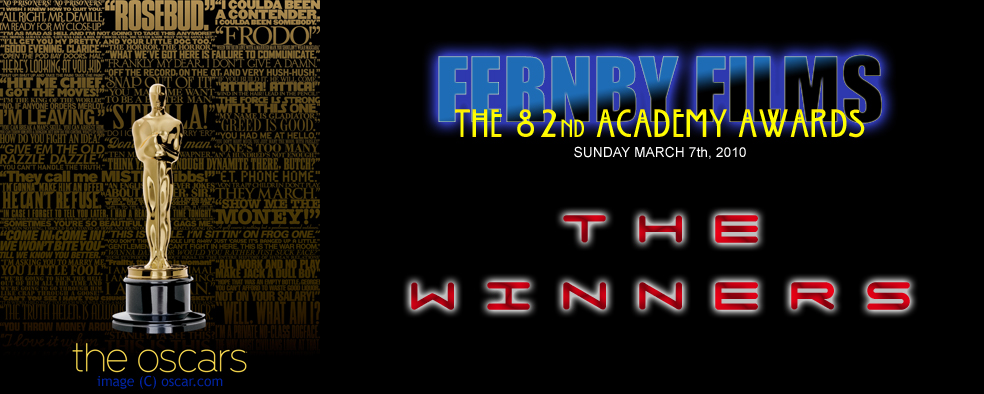 Good morning all!! Welcome to our Oscar update post, which will be updated at the end of each announcement at the 82nd Academy Awards, currently underway in Hollywood today. If you don't have access to a TV, or live US websites covering the event, this is your best place for up-to-the-minute updates on who wins what at the ceremony!!!
To keep updated, simply click "refresh" on this post every so often and you'll see the new information as it presented at the Academy!!
*********************
Ceremony Complete!!!.
Best Animated Film – UP (directed by Pete Docter)
Best Foreign Language Film – El Secreto de Sus Ojos (Argentina)
Best Actor – Jeff Bridges (Crazy Heart)
Best Actress – Sandra Bullock (The Blind Side)
Best Supporting Actress – Mo'Nique (Precious)
Best Director – Katherine Bigelow (The Hurt Locker)
Best Original Screenplay – Mark Boal (The Hurt Locker)
Best Adapted Screenplay – Geoffrey Fletcher (Precious)
Best Original Score – UP (Michael Giocchino)
Best Original Song – "The Weary Kind" – Theme from Crazy Heart, music by Ryan Bingham, Lyrics by T-Bone Burnett.
Best Documentary Short – Music by Prudence
Best Feature Documentary – The Cove
Best Live Action Short – The New Tenants
Best Animated Short – Logorama
Best Sound Editing – The Hurt Locker
Best Sound Mixing – The Hurt Locker
Best Visual Effects – Avatar
Best Art Direction/Set Decoration – Avatar
Best Cinematography – Avatar (Mauro Fiore)
Best Film Editing – The Hurt Locker
Who wrote this?