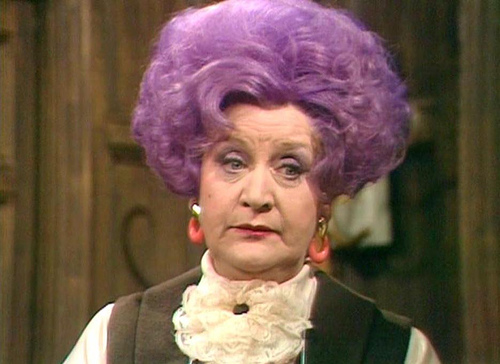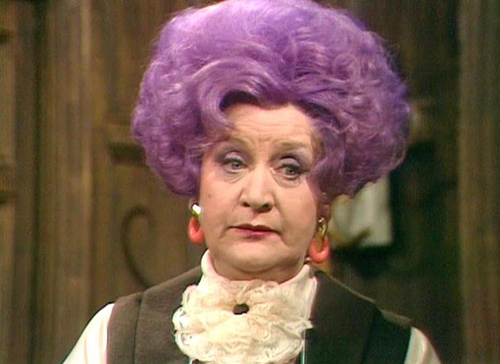 For those of us who grew up watching British TV in the 70's and 80's,there's hardly anybody who will be unaware of the comedic impact of Are You Being Served?, that sexually charged show about a group of department store employees and their daily battle to remain employed. Well, another of their number have passed, this time, the incredibly funny Mollie Sugden, who played the cermudgeony Mrs Slocombe. Sugden played Slocombe for over a decade, as the series lasted from 1972 to 1985. Slocombe was reknowned for her double entendre's and conversations about her "pussy", which invariably meant she was talking about her housecat, and was a series favourite.
Sugden reprised the character in Grace & Favour, in 1992 and 1993, when some of the Served cast reunited in a comeback series.
Sugden also appeared in a semi-regular role in Coronation Street, as well as appearances in Benny Hill, Z Cars, and The Goodies, among others.
Mollie Sugden died yesterday in Guildford, England, of undiclosed causes. She was 86.
Who wrote this?