Fernby Films Archive Editions – Hello Annabel Part 1

For the first time, fernbyfilms.com has been granted exclusive access into the vaults of Fernby Films. In 2001, director Warwick Twelftree edited together a film montage in honour of their overseas friend, Annabel Green. Using Fernby Films alumni Lochy Cupit, and founder Rodney Twelftree as cameramen, Hello Annabel was a tribute to the effect her presence had upon her friends in Adelaide.
Here, we present the complete Hello Annabel, in a 6 part series. Director Warwick Twelftree has written special comments for the film, and we present them here also.
************************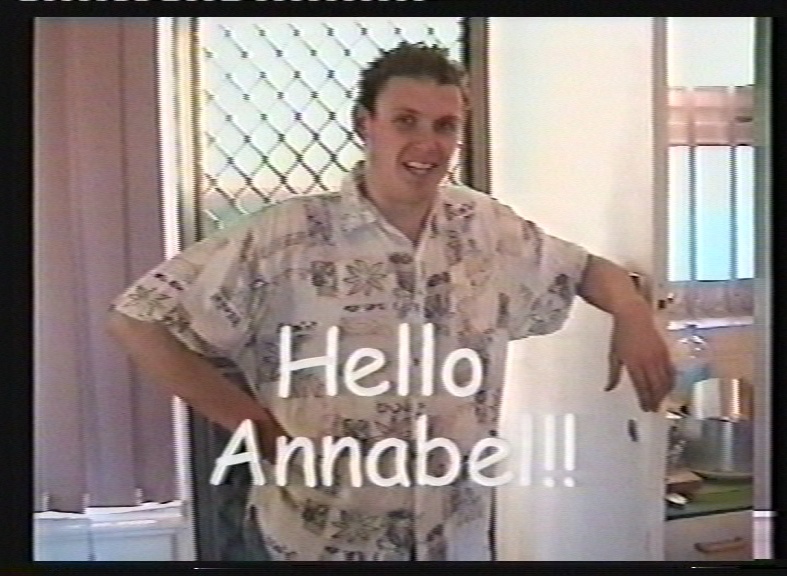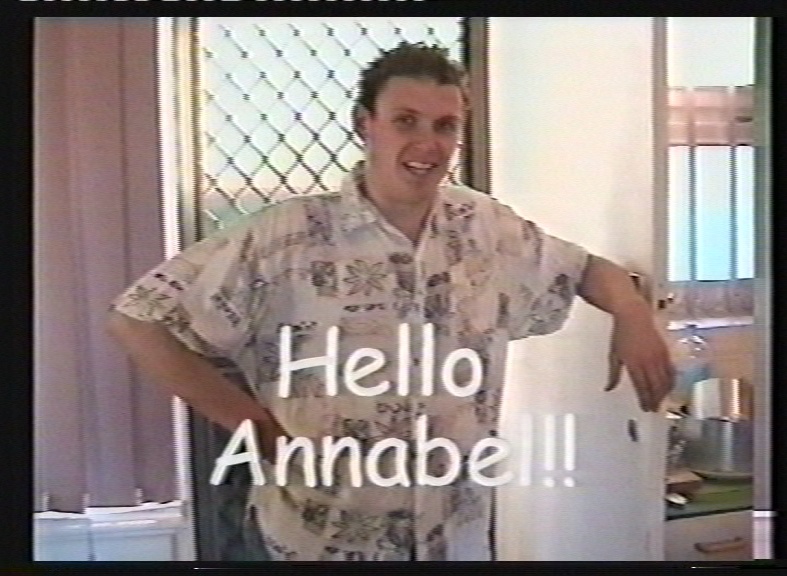 Dubbed "best picture" and "Peoples choice" are words which will more than likely never appear in the same review when the review is based around the movie Hello Annabel. If they do, it will more than likely be a result of someone trying to explain in detail, the level of non-professionalism this production oozes.
I often wonder when watching films like Star Wars or Lord Of The Rings where the directors of these famous productions got their first big break. How did these people turn their love for film making into a profession whereby they are able to spend gazillions of moolah of someone else's money into something that they "hope" will actually get some money back once released.
I can only assume (never a wise or safe thing to do) that the famous directors of the aforementioned films started out in their back shed using second hand film on a home made video camera fabricated out of a cardboard box and a fridge compressor. Creatively they weave their magic, which will one day make them famous, and from nothing build a cobbled-together compilation of moving pictures in which people will look at whilst also looking at the cardboard box and fridge compressor, and only boggle in wonder and amazement at how on earth someone could indeed create something of worth out of a cardboard box and a fridge compressor.
Hello Annabel is the first creation to be produced by the Fernby Films production team. This film is for Fernby and his brother the beginning of something beautiful. The start of an amazing adventure which will see cars moving in strange directions, people getting married, Youth camps advertised and televised and many many more productions not to mention the latest success: bullies getting their own back.
Yes folks, Hello Annabel was the first ever Fernby Films production.
VIDEO CLIP REMOVED BY AUTHOR
Who wrote this?