This morning, Australia learned of the passing of one of its brightest theatrical stars, Rob Guest. Outside of Australia, he was not widely known, however, within our country he was regarded as perhaps our greatest showman. While this is perhaps not film news per se, it's with such a high regard that we hold Mr Guest here at the site, that we felt it prudent to pay a special tribute to him here.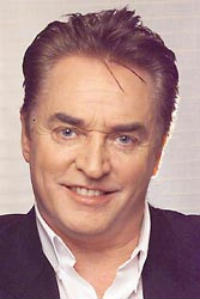 Guest was a leading man on Australian stages, playing the lead character in The Phantom Of The Opera a world-record 2289 times. He also performed in Les Miserables, as well as all the great stage musicals: Joseph and The Amazing Technicolour Dreamcoat, Jesus Christ Superstar, The Music Man, Sweeney Todd, The Sound Of Music, and most recently in Wicked, the show in which he was performing at the time of his death.
Mr Guest was born in Britain, but made a name for himself in New Zealand as a pop singer, and as a showman in Las Vegas, before finding fame on stage in Australia. Mr Guest sufferred a stroke on Tuesday, and died late last night in hospital. He was 57.
While Mr Guest did not appear in any films, his talent extended almost beyond the stage, as he built a career out of leading man performances. His singing ability was stunning, and perhaps his greatest role of The Phantom was often coupled with that of Australia's premiere leading lady, Marina Prior. Mr Guest received many awards over the years, and was a highly regarded and giving performer, well liked by fellow cast and audiences alike. He often spent time with an audience after a show, signing autographs and chatting about his career and life. One of my collegues reports to me that he was a very generous man, who gave a lot of himself to his friends and his career, with scant regard for repayment.
We would like to take this opportunity to pay our respects to Mr Guest, whom was a great example of his profession, a magnificent talent, and a truly wonderful person. From all of us here at fernbyfilms.com, we take this opportunity to send our heartfelt condolences to his friends and family.
He will be sorely missed in the theater industry, and his resounding impact will be felt for generations to come.
Vale, Rob Guest.
Who wrote this?