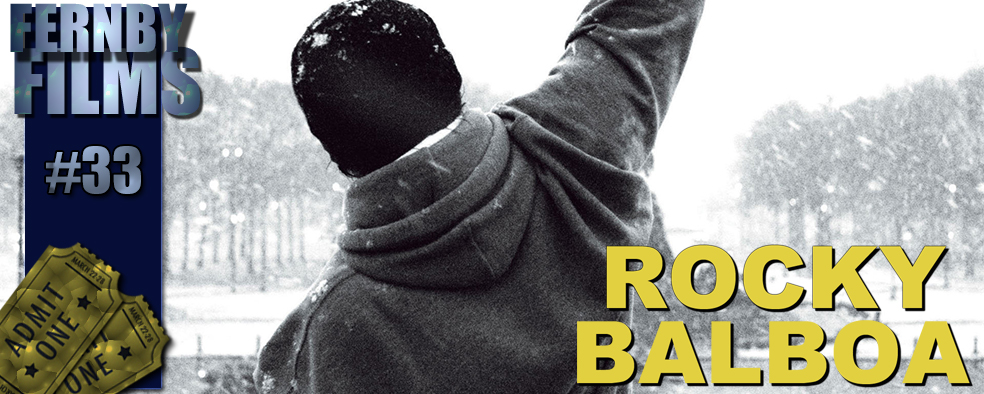 – Summary –
Director : Sylvester Stallone
Year Of Release :  2006
Principal Cast :  Sylvester Stallone, Burt Young, Milo Ventimiglia, Geraldine Hughes, Tony Burton, Antonio Tarver, Talia Shire.
Approx Running Time :   100 Minutes
Synopsis:  Good old Rocky returns to the ring after a computer simulation stokes the fires of combat within him – spurned the boxing fraternity as a "has been", Balboa takes it up to an arrogant upstart champ in a bout broadcast across the country.
What we think :   It's good to see Sly back in the saddle as Rocky, but age has definitely not been kind to the iconic film star. Although the story is fairly bland and cliched, with Rocky going in for "one last fight" like most good sports films seem to like, Stallone's solid direction and gritty, urban realism make this one better than you might expect.

**********************
Rocky Balboa remains one of the most enduring of all screen icons, alongside Rambo, the Terminator, and perhaps John McClane from Die Hard, to have been born out of the 20th Century. Sylvester Stallone was nominated for a screenplay and acting Oscar for the original film, which won 3 overall at the end of the night (Directing, Editing and Picture) and launched a successful career for himself. Whereas the years have been kind to almost all our aging action stars, including Arnold, they haven't been so to Rocky. Stallone's mumbling working-class stiff is still as passionate as ever, about just about everything, and here, in the final chapter of the great man's journey, we get to revisit some old locations and reminisce about the glory days: man, hasn't time been cruel to Stallone's appearance.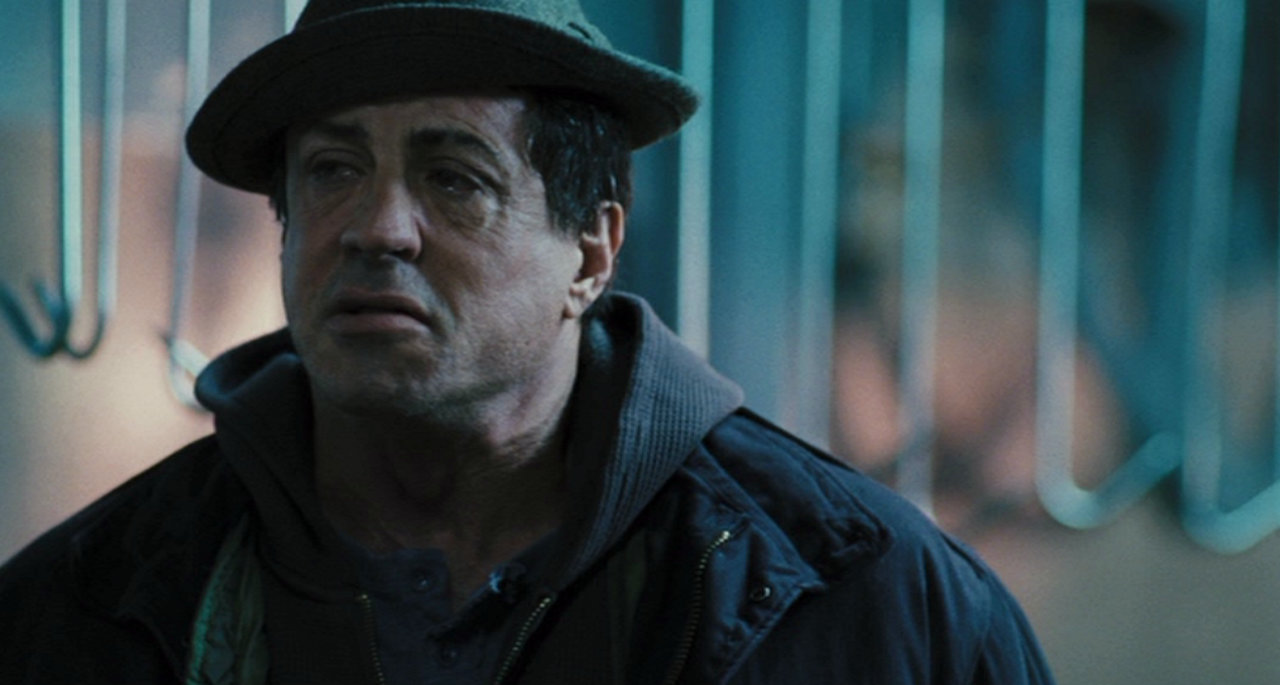 I was initially trepidatious about the return to the screen of a character I had once thought long lost to the 80's. After all, Rocky V was an absolute dog of a film, and nobody thought after that that Stallone would make another. You'd be forgiven for thinking that another Rocky movie was surely a last ditch effort to regain some momentum for his waning career. Stallone had enjoyed frequent success with films like Tango & Cash, Daylight, Demolition Man and Cliffhanger, but in later years had failed to garner appreciation after box office bombs like Driven, D-Tox and Avenging Angelo. Even his best effort to receive success, in Get Carter, was met with critical and commercial drubbings. Still, he got to bag Sharon Stone in The Specialist, so I guess it wasn't all that bad.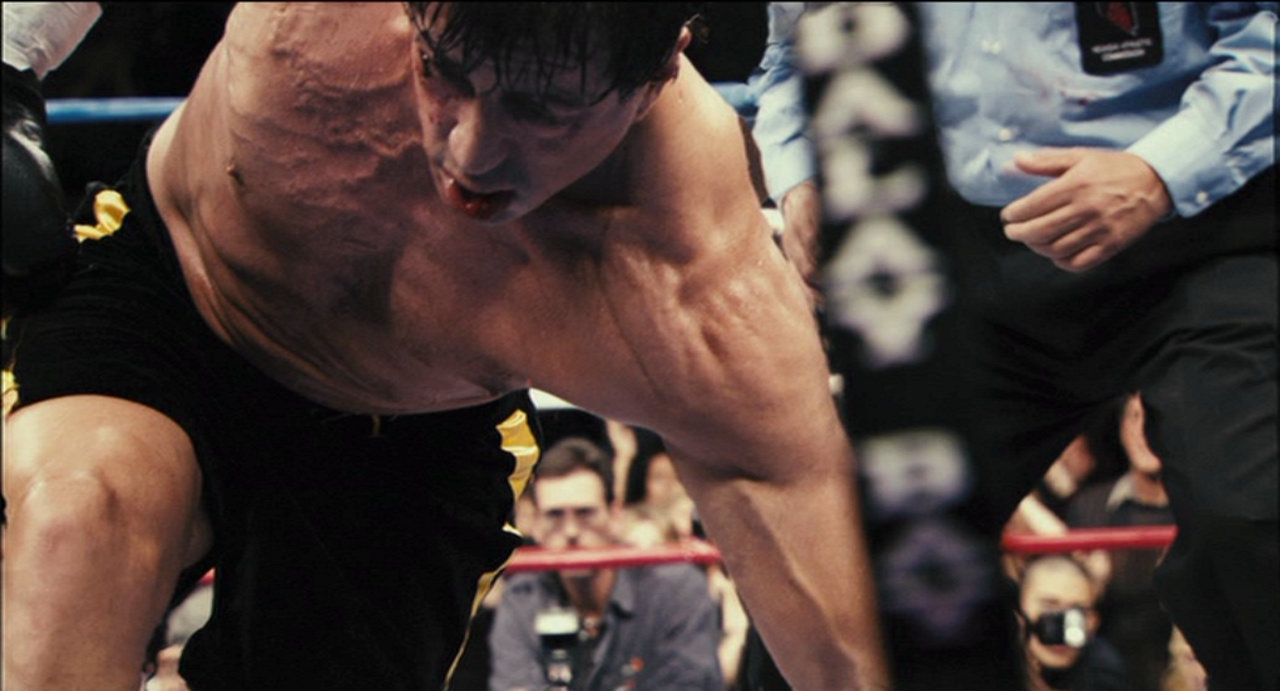 So, it was only a matter of time before everything old was made new again. Coupled with a recent return to the screen of Rambo, Rocky Balboa became a point of critical mass for the aging star. After all, if this didn't succeed, he was pretty much washed up.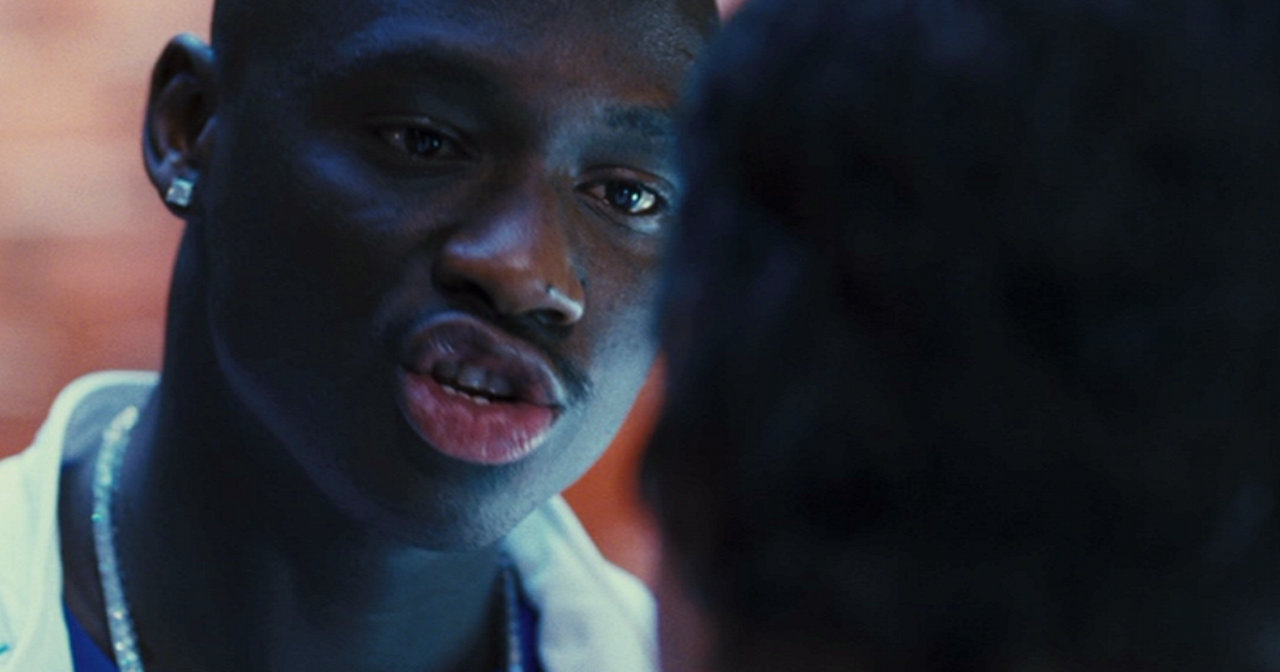 Has Stallone managed to recapture the same emotional level he achieved with the first Rocky film? Yes, he has. I am pleased to say that as a film, Rocky Balboa stands proudly in the league of wonderful boxing films such as Raging Bull. As a dramatic film, it languishes a little, especially when Stallone "emotes" and gets all teary-eyed, but as far as commitment to the character, this is a wonderfully fitting finale to the series, and perfectly recaptures the mood that made the original so good.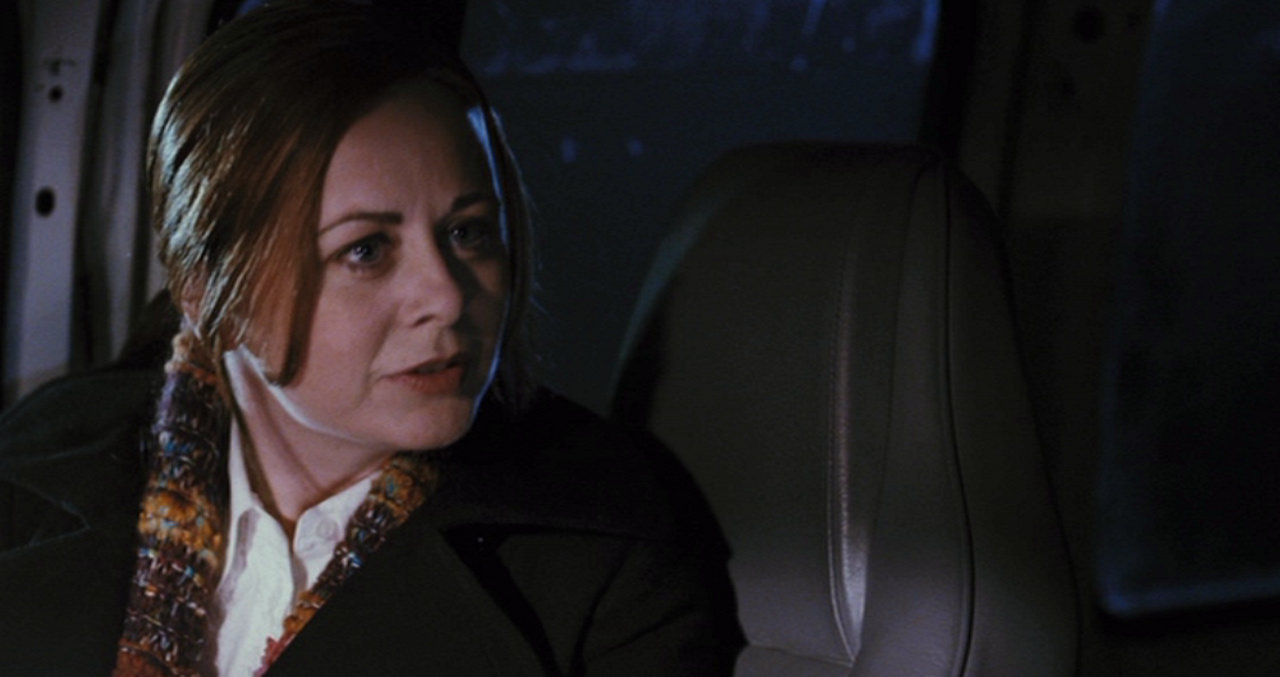 Stallone is a hulk, his enormous bulk perfectly toned and still looking ferocious as he dominates the boxing scenes with a verility that's bordering on the impossible. Sure, we have all heard about his drug issues (especially the recent one where he brought some steroids into Australia on a promotional trip out!) and have long suspected that his physicality is largely due to the magic of substance taking, however, it's hard to credit the man with anything less than a top effort when it comes to presenting himself on camera. His "acting" is by no means the greatest, but his skill as a director is, it must be said, getting close to Clint Eastwood's style for capturing a mood perfectly on screen. As far as an actor stepping behind the camera, Stallone has learned a lot since the early days of directing Rocky sequels.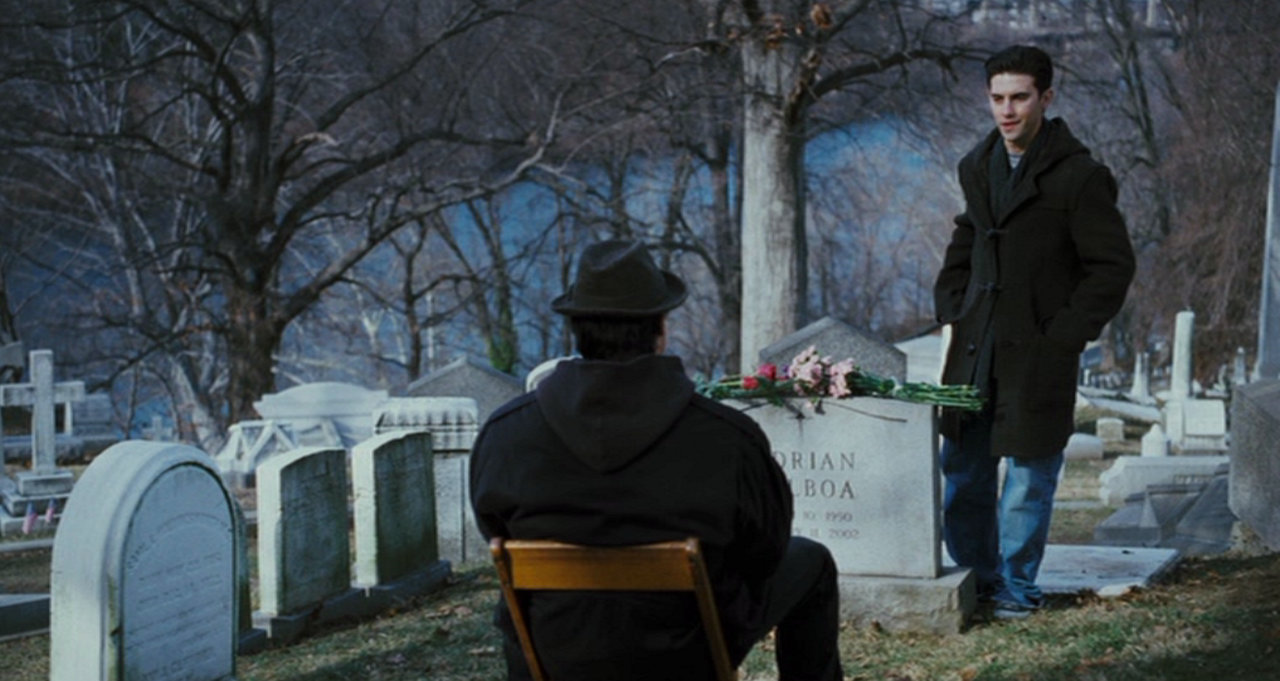 Returning to the screen as Rocky's sidekick (and trainer) Paulie is Burt Young, looking as irascible as ever. He has toned down somewhat, and his character arc in this film is somewhat heartbreaking, but when all is said and done, his devotion to Rocky's fight is palpable. Real life Heavyweight Champion Antonio Tarver is Rocky's nemesis in this film, Stallone saying he wanted to put Rocky in the ring with an actual boxer, rather than a beefed up actor playing one. Tarver's Mason Dixon is a tightly wound, arrogant sportsman (aren't all boxers though) who thinks fighting Balboa is a step down, but Rocky quickly takes it up to him in the ring. While it's unclear in the script what kind of person Dixon really is, whether he's all show or not, having Tarver in the ring beside Stallone for the fighting is a real coup for the production. The punches are real. The sweat and animosity is real. There are no swing-and-miss punches thrown here, no, this is a real throwdown!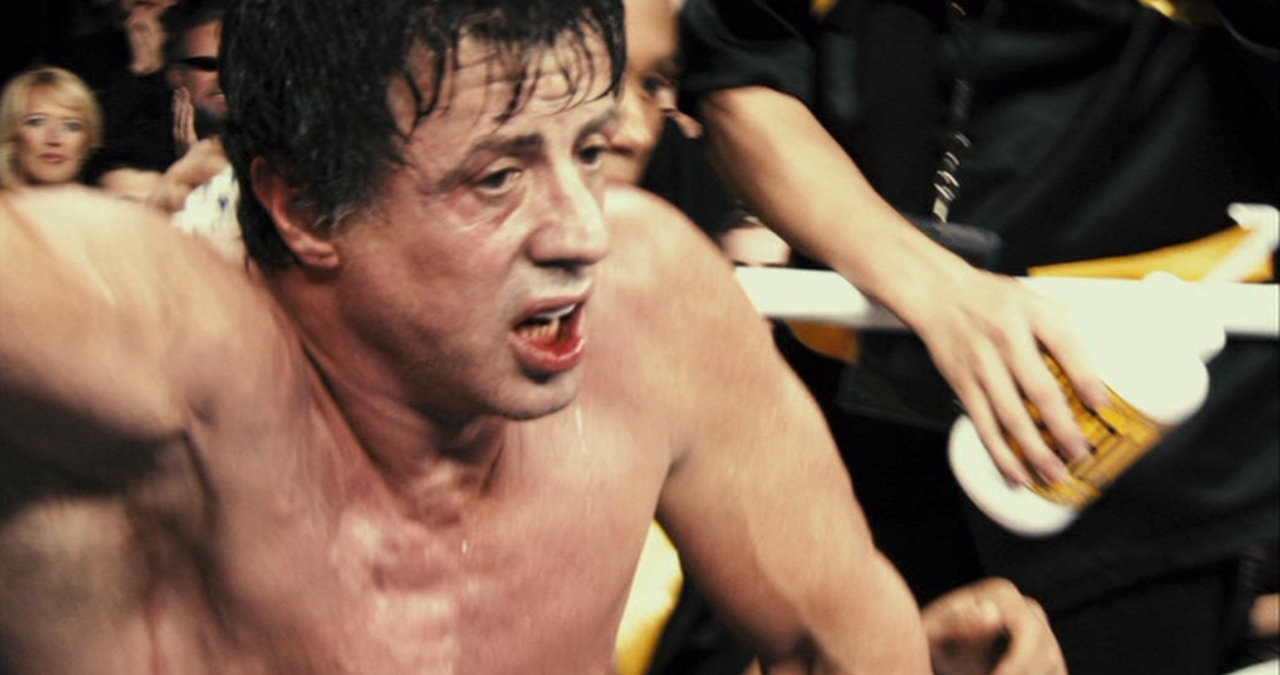 It must be said that when it comes to filming boxing sequences, Stallone really knows his stuff, and I guess that's to be expected after his career was kick-started by the genre. he has a genuine love for the way this kind of film is made, and it seeps from every frame of the final cut. His attention to lighting, his use of camera angles, his ability to cover action relatively quickly, he's made himself a very good director indeed.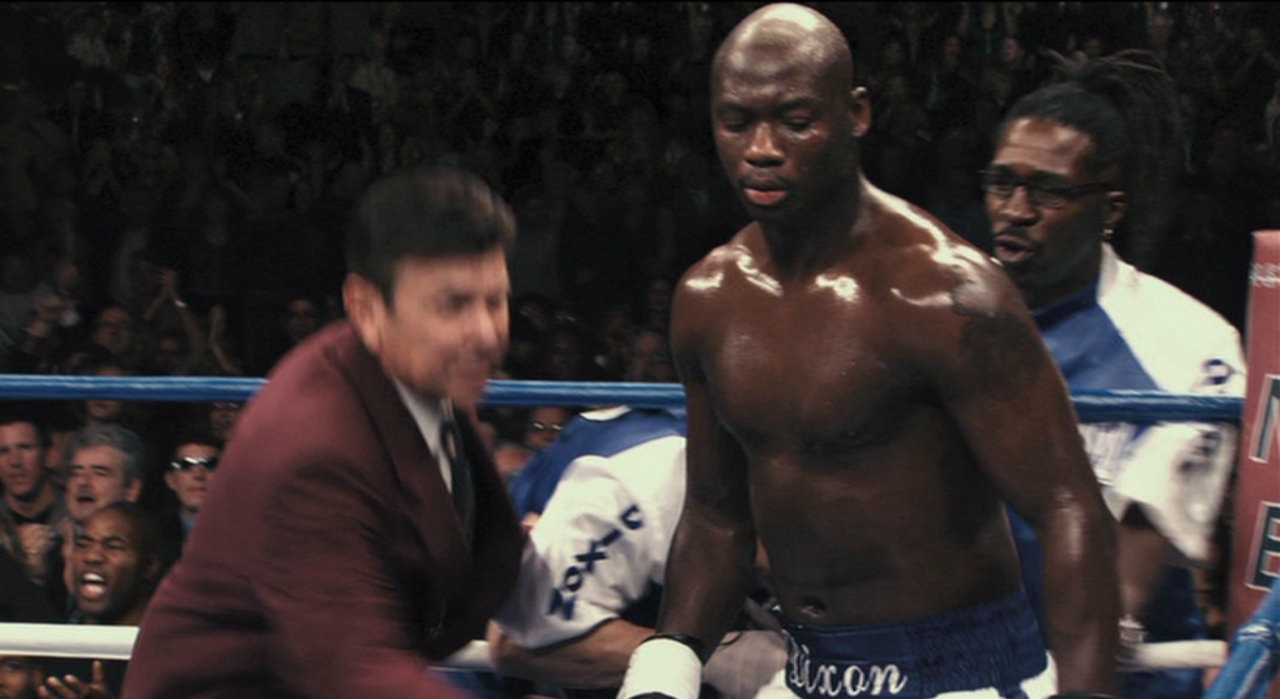 The script teems with life lessons, however, which quickly become a little tiresome as Stallone mumbles his way through the film. "It ain't over til it's over", "it isn't how you take a punch, it's how you get back up afterwards" etc etc all come out of the script like Stallone's plagiarized some bizarre boxing self-help manual, and while certainly powerful on the page, the overuse of them on the screen negates the impact substantially by the time you get to the fight.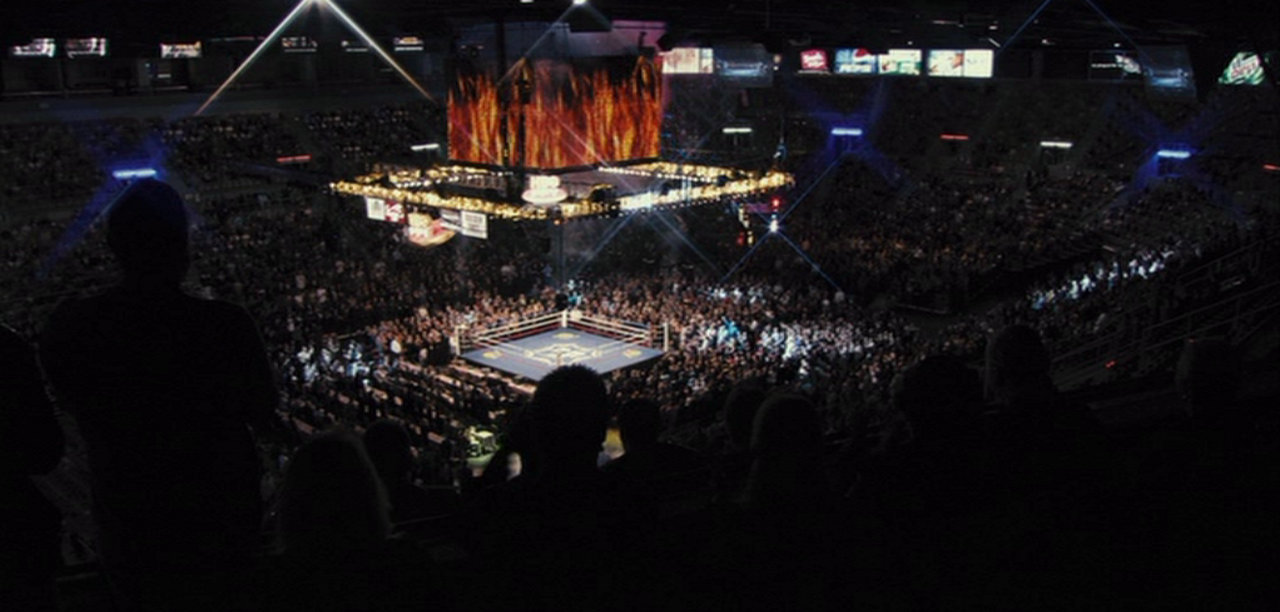 The lack of a real love interest, no matter how well intended by Geraldine Hughes, also brings the story down, as Rocky struggles to deal with the death of Adrian from the earlier films. His distance towards her is hard to understand; is he looking for love or not, he says not, but some kind of attraction is there I think. it's a little confusing, although hardly a film-defining moment.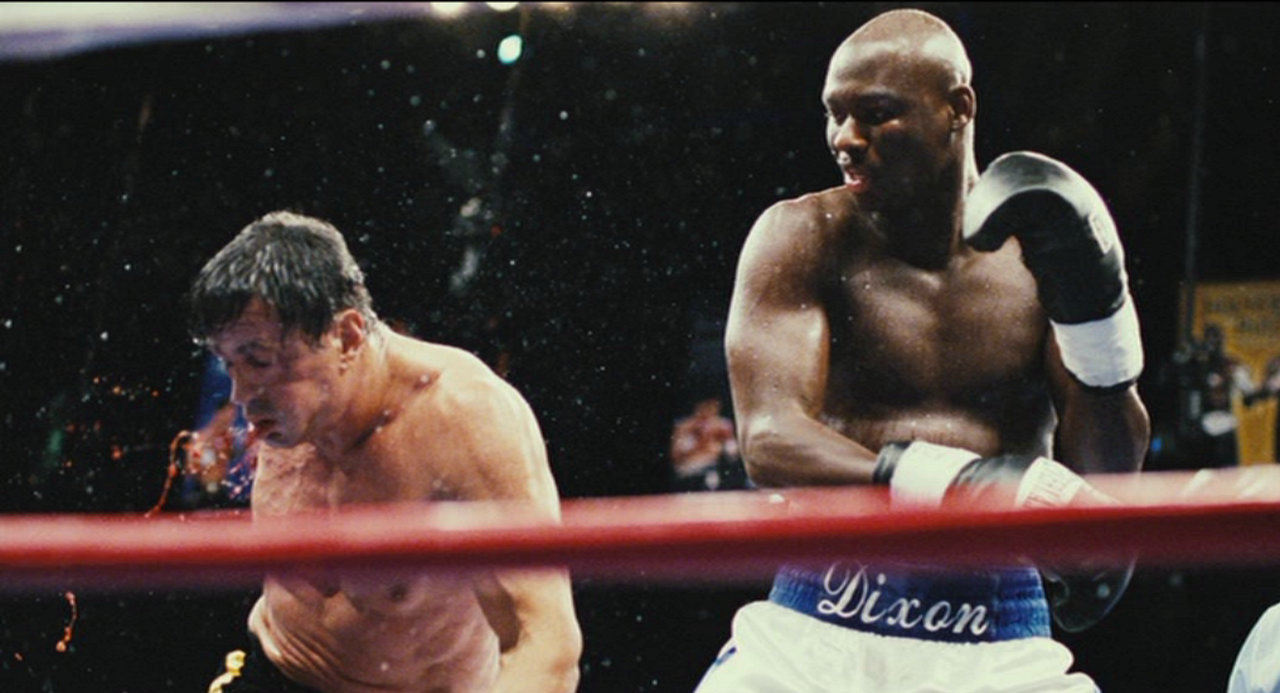 Nope, Rocky Balboa's real strength is in the generation of a "you-can-do-it" attitude towards its underdog star. Facing adversity in the ring again, Rocky proves to us all that, well, it just ain't over, til it's over. This is by no means the best Rocky ever, but it is certainly a grand conclusion to an absorbing and often frustrating ride.
Related articles