Schoolyard Justice – The Chase Is On
Production still from the official Schoolyard Justice website, this is what you'll see in the film….although it will be a moving image, not a still one…. ahh, just go check out the film on the website this Friday. (C) Grey Phoenix Productions.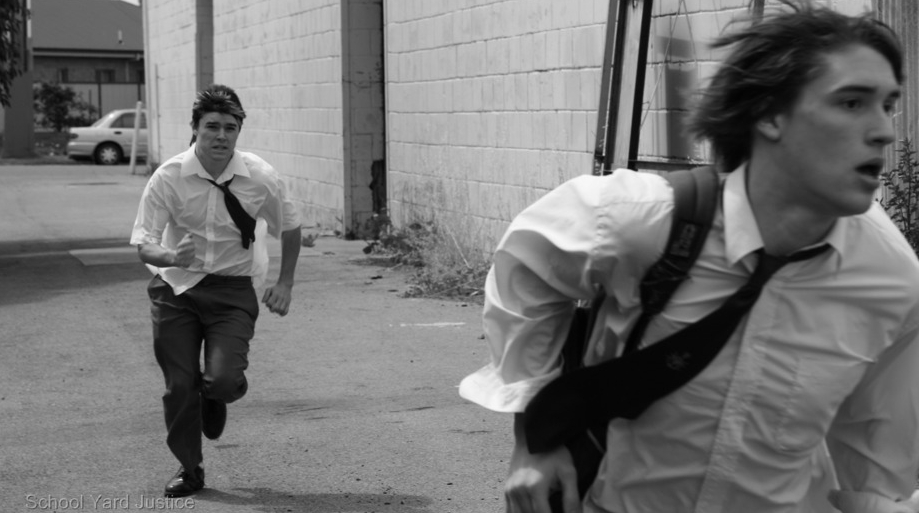 © 2008 – 2018, Rodney Twelftree. All rights reserved.