Schoolyard Justice – Update #4
Another short update this morning. Working on SYJ, I suddenly realised that I hadn't updated any images from the last time…. not in the last post, anyway. So, for your edification, here are a couple of images from Schoolyard Justice. Check out the rest of the website for more details, and also www.syjmovie.com for other details.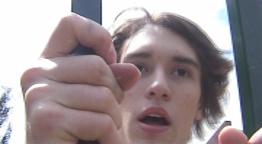 Jamie Williamson in action in Schoolyard Justice. (C)2008 Fernby Films.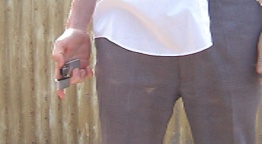 Instrument of doom….. well, not really… What signifigance does this lighter have??? You'll find out…. (C)2008 Fernby Films.
Who wrote this?