Welcome to our page for all the information on the 2015/2016 Hollywood Awards Season, culminating in the 88th Academy Awards, honouring the best films of 2015. Below you will find the current information on key dates in the Awards Season, including the Golden Globes, BAFTA's, and Academy Awards, the former seen as indicators of where Academy love will be placed each year. The information below will be updated continuously as it is made public.
The 88th Academy Awards Ceremony

Where: Dolby Theater, Hollywood, California.
When: Sunday, February 28th (Monday March 1st, Australian time), 2016.
Telecast Producers: David Hill and Reginald Hudlin
Host: Chris Rock (2nd Oscars)
Australian Broadcast: February 29th, Australian Time, 12pm AET, 11.30am CST, 9.30am, WST, Channel 9, 9HD (Simulcast), WIN and affiliates. Rebroadcast in Prime time, approx 8.30pm, GEM (digital), February 29th.
Best Picture Nominees
(Links to our reviews – click poster image where applicable)

Official Nominees Photograph (Click to enlarge)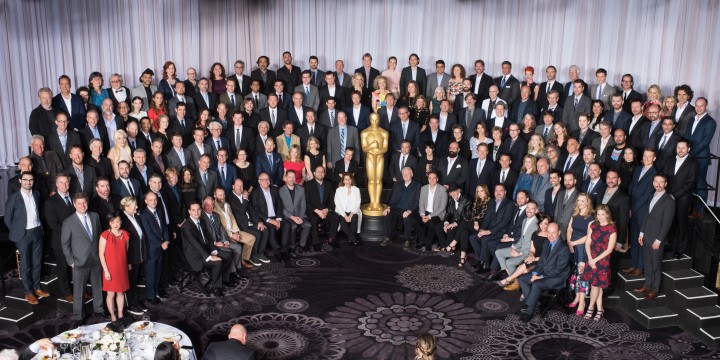 Further Coverage
Scientific and Technical Academy Awards Presentation (Saturday, February 13th, 2016)
External Links