Movie Review – Planes, Trains and Automobiles

Principal Cast : Steve Martin, John Candy, Lalla Robins, Michael McKean, Dylan Baker, Lulie Newcomb, Olivia Burnette, Larry Hankin, Matthew Lawrence, Carol Bruce, George O Petrie, Richard Herd, Diana Dill, Charles Tyner, Kevin Bacon, Martin Ferrero, Diana Castle, Gary Riley, Bill Erwin, Ruth de Sousa, Edie McClurg, Ben Stein.
Synopsis: A Chicago advertising man must struggle to travel home from New York for Thanksgiving, with a lovable oaf of a shower-curtain-ring salesman as his only companion.
********
Planes, Trains and Automobiles is a timeless classic that never fails to evoke a warm sense of nostalgia and an irresistible wave of laughter. This heartfelt comedy, directed by the legendary John Hughes, brought together two comedic giants, John Candy and Steve Martin, in a way that is simply unforgettable. And as somebody who wasn't a huge fan of either back in the day, that's saying something.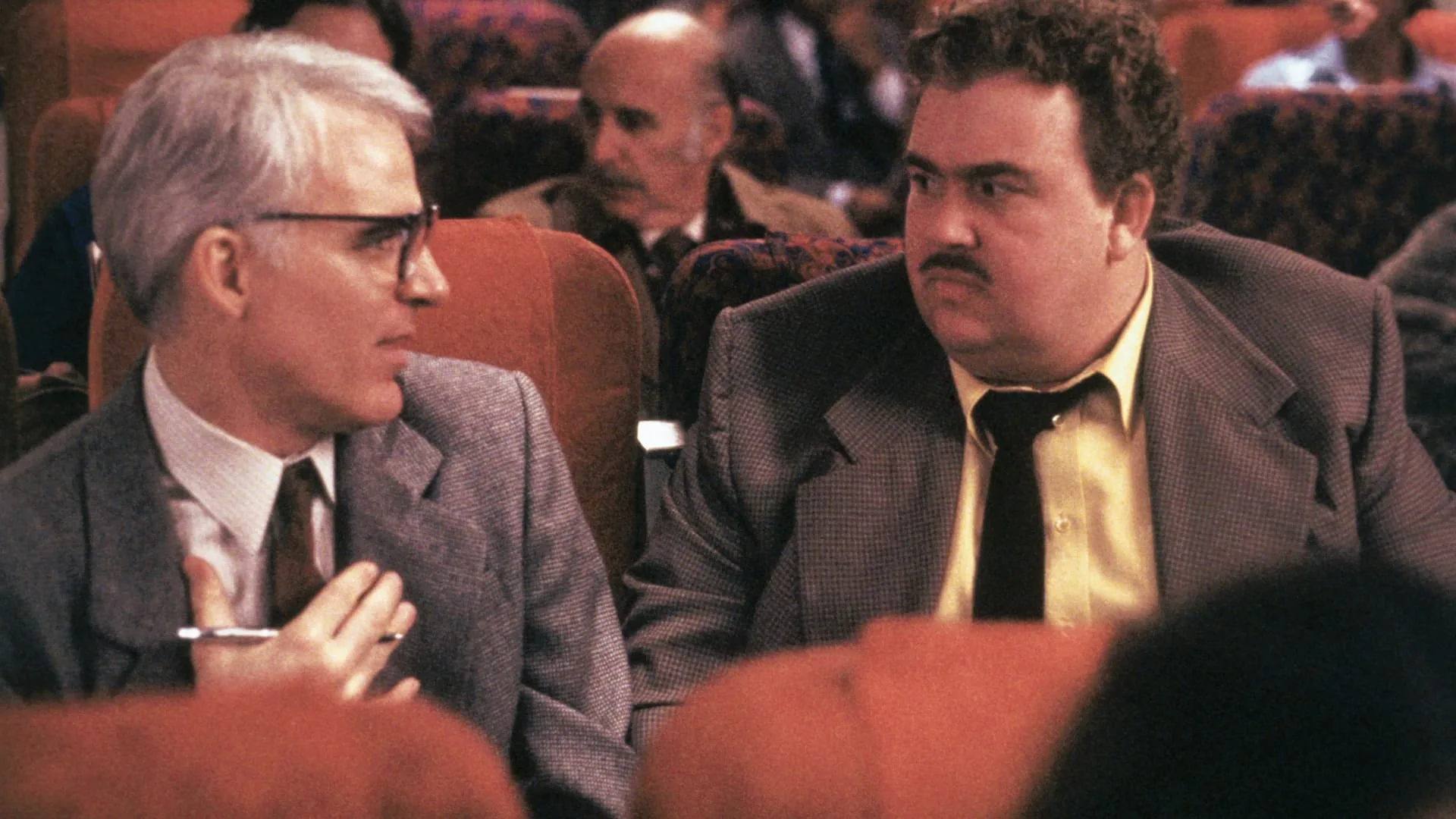 The magic of this film lies in the incredible chemistry between Candy and Martin. John Candy's portrayal of Del Griffith, the lovable and somewhat obnoxious shower curtain ring salesman, perfectly complements Steve Martin's tightly wound, perpetually frustrated character, Neal Page. Their on-screen dynamic is a masterclass in comedic timing and character-driven humour. Candy's endearing, larger-than-life presence provides the perfect counterbalance to Martin's exasperation, and it's impossible not to root for their mismatched travel companionship.
Planes, Trains and Automobiles takes us on a rollercoaster journey through the chaos of American holiday travel. The film opens with Neal Page (Martin), a stressed and meticulous marketing executive, trying to get home to Chicago for Thanksgiving to reunite with his family. His plans take a drastic turn when he crosses paths with Del Griffith (Candy), an affable yet overly talkative shower curtain ring salesman. The two meet at the airport, and their initial encounter leads to a series of mishaps and misadventures, beginning with their flight being rerouted due to bad weather. As the duo embarks on a quest to reach their destination, they find themselves begrudgingly sharing planes, trains, and even rental cars, with each mode of transportation becoming the setting for a new comedic escapade. Whether it's grappling with broken-down vehicles, losing their luggage, or enduring sleepless nights in dingy motel rooms, Neil and Del face one uproarious challenge after another. Throughout their chaotic journey, the two polar opposites go from being adversarial traveling companions to developing an unexpected bond.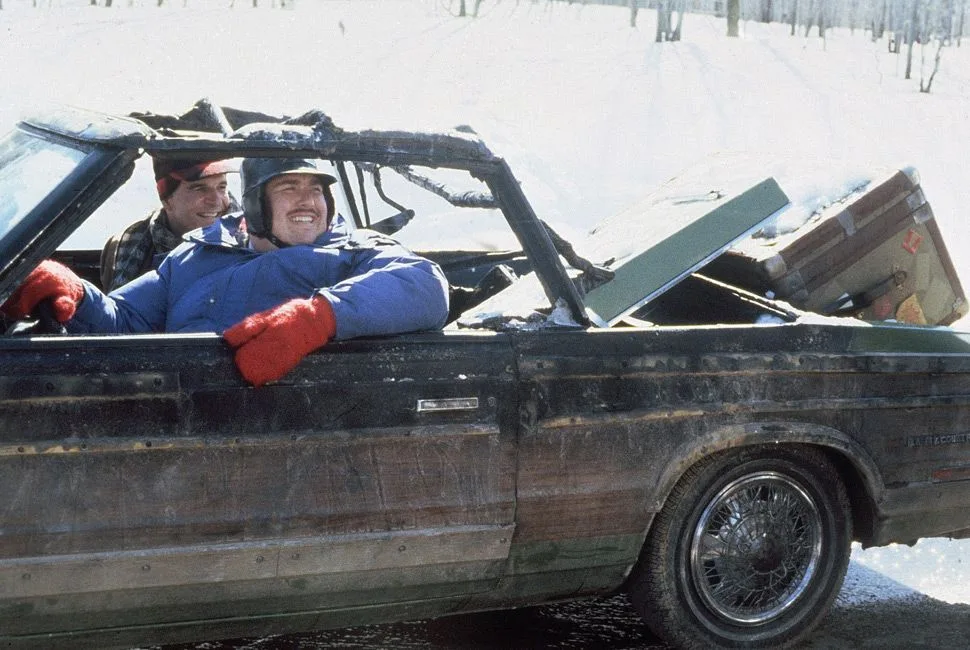 The heart of the story lies in the growing friendship between Neil and Del, which transcends their initial frustrations and misunderstandings. Beneath the slapstick comedy and the absurdity of their situation, Planes, Trains and Automobiles ultimately delivers a touching message about the importance of empathy, understanding, and the ability to find common ground, even in the most unlikely of circumstances. This heartfelt transformation of their relationship is a testament to the film's ability to seamlessly blend comedy and genuine human connection. John Hughes, known for his ability to craft memorable, relatable characters and heartfelt storytelling, penned a script that is both hilarious and heart-warming. He takes us on a wild journey as Neal and Del embark on a chaotic cross-country odyssey to get home for Thanksgiving, facing one outrageous mishap after another. Hughes strikes a delicate balance between humour and heart, reminding us that amidst the chaos of life, there are moments of unexpected connection and genuine kindness. Whereas other films in his oeuvre might find themselves rooted in teenage angst (The Breakfast Club, Sixteen Candles) or familial slapstick (Home Alone), Hughes' knack for more adult comedy was just as strong.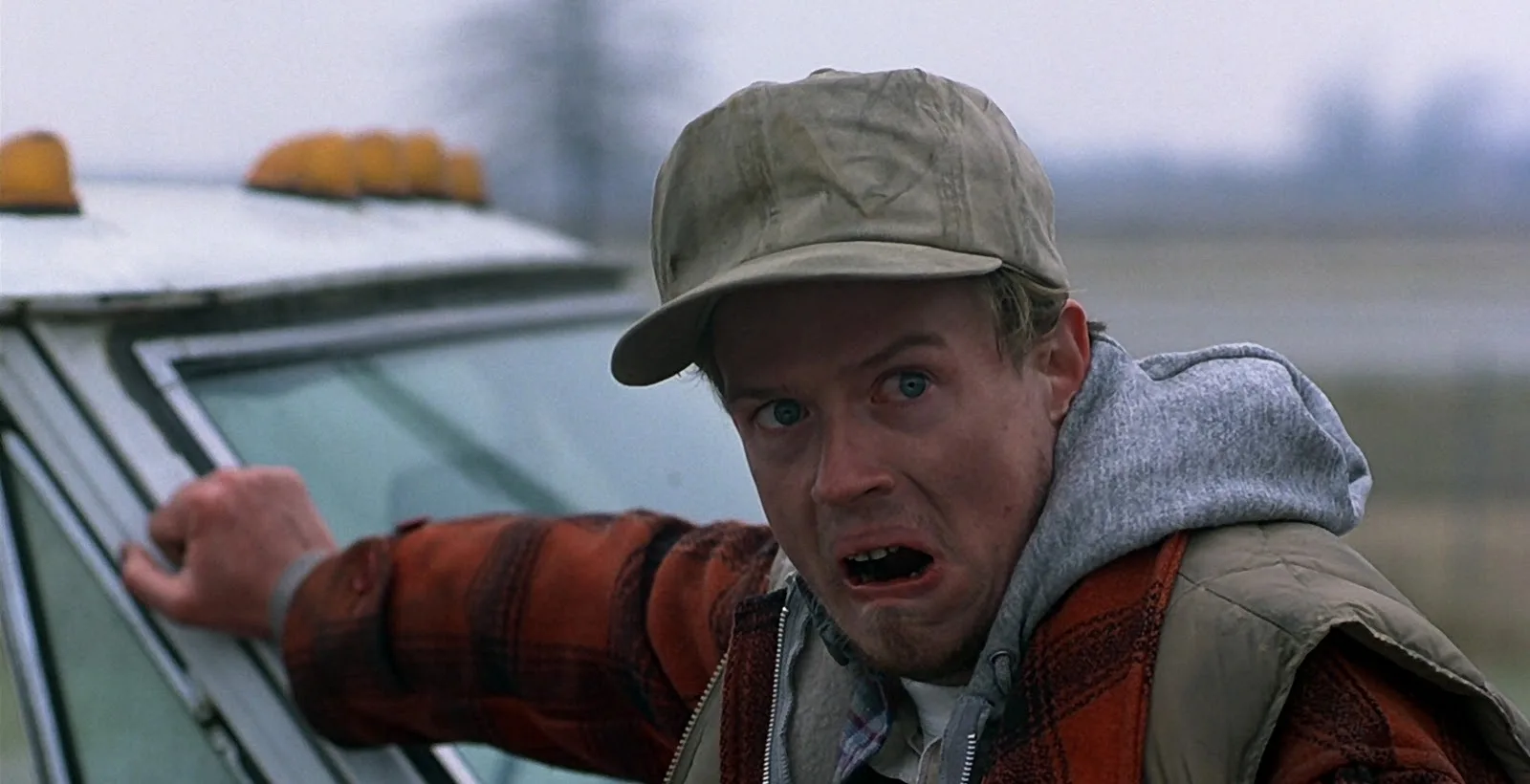 The comedy in Planes, Trains and Automobiles is top-notch. The film serves up a delightful buffet of slapstick humour, witty one-liners, and situational comedy that never grows old. Whether it's the infamous "rental car" scene, the disastrous attempts at sharing a motel bed, or the laugh-out-loud airport scene, this movie is a goldmine of comedic genius. John Candy and Steve Martin's impeccable comedic timing and delivery make every joke hit home. While the film celebrates the brilliance of the superstar comedy pairing, it also reminds us of the profound loss that was John Candy. His untimely passing in 1994 left a void in the comedy world that has never truly healed. His role in Planes, Trains and Automobiles stands as a testament to his immense talent, and it's impossible not to feel a twinge of sadness when you realize that this was one of his last great performances. Candy's warmth, kindness, and humour continue to resonate with audiences, making his memory live on in the hearts of fans.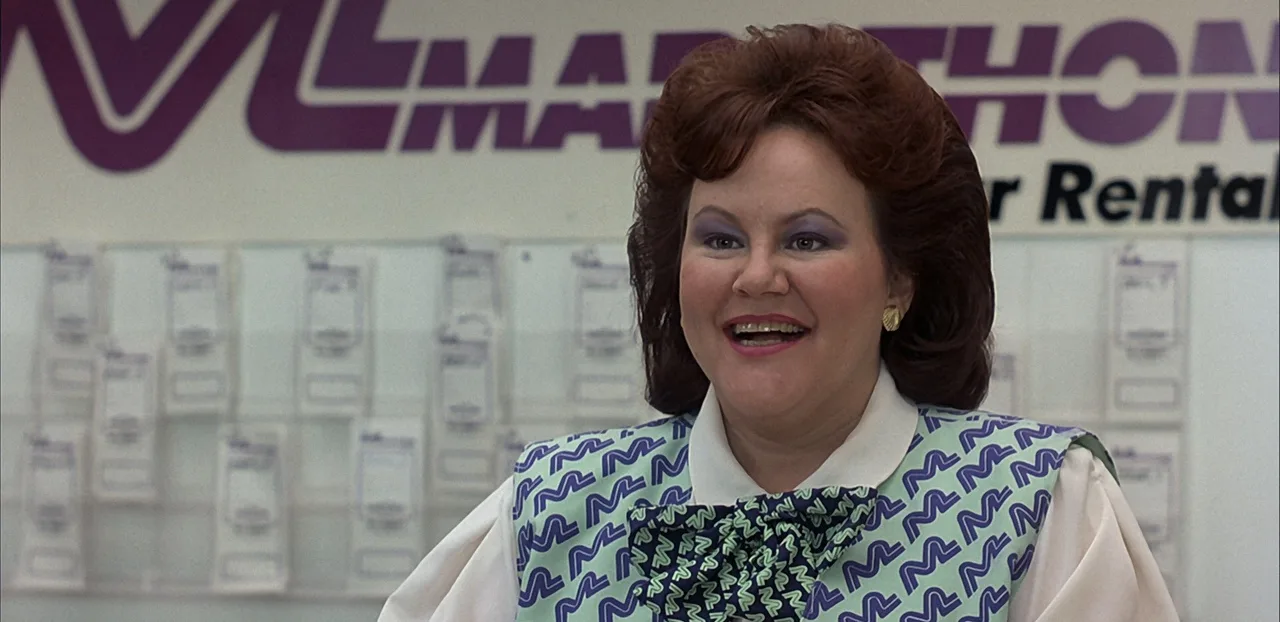 Planes, Trains and Automobiles also boasts a memorable ensemble of supporting characters, each of whom contributes their own unique flavour to the hilarious narrative. These characters add depth and dimension to the story, making it an even more enjoyable viewing experience. Laila Robins as Susan Page, Neal's wife,  is a pivotal supporting role in the film. While her screen time is limited, her character plays a crucial role in Neil's motivation to get home for Thanksgiving. The phone conversations between Susan and Neal are both humorous and poignant, as they reveal the strain on Neil's marriage due to his constant travel and his longing to reunite with his family. Robins brings a sense of warmth and understanding to Susan, providing a much-needed emotional anchor in the story.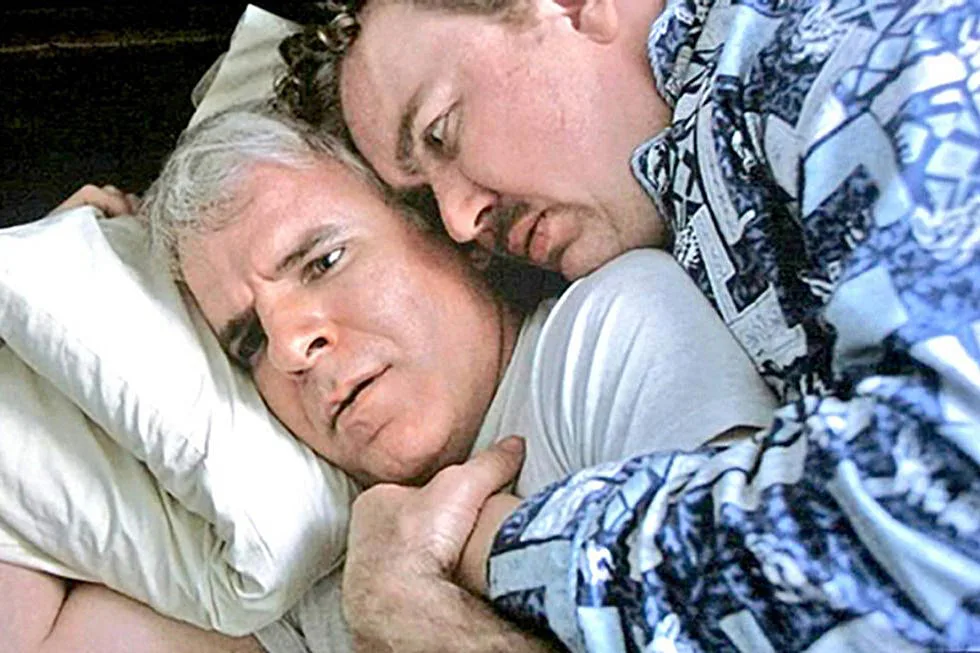 Michael McKean's cameo as the overzealous state trooper adds an unexpected layer of comedy to the film. His relentless pursuit of Neal and Del for a minor traffic violation turns into a running gag that escalates into pure absurdity. McKean's deadpan delivery and obliviousness to the chaos surrounding him make for some of the film's most memorable comedic moments. So too, Dylan Baker's all-too-brief appearance as Owen, a hillbilly Witchita resident providing momentary open-air transport in a pickup truck, provides a humorous beat between sequences.  Comedy legend Edie McClurg's role as the car rental agent is a shining example of sublime timing and delivery. Her interaction with Neal when he arrives at the desk to complain about an absent rental car is a classic (and oft-quoted) moment in the film. McClurg's sardonic wit and no-nonsense attitude provide a perfect foil to Neil's escalating frustration.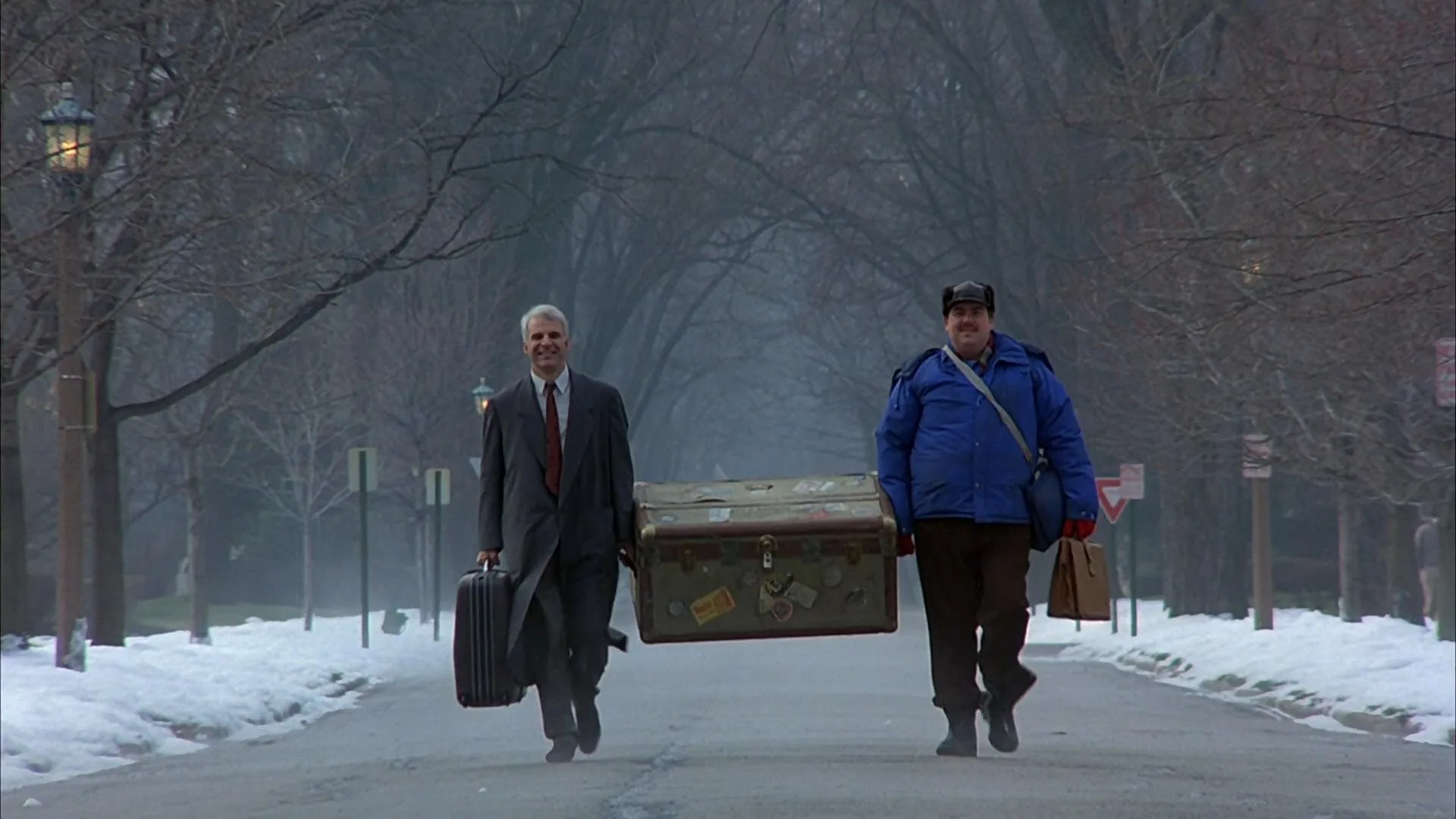 Planes, Trains and Automobiles is a timeless 80's treasure that combines the unmatched talents of John Candy and Steve Martin, the genius of John Hughes' writing, and a perfect blend of heart and humour. The film remains a beloved classic that brings a smile to your face and a tear to your eye, celebrating the power of laughter, friendship, and the enduring legacy of a comedic legend. It's a journey worth taking again and again, leaving us with a sense of nostalgia for a time when comedy was truly heart-warming and genuine.
Note: This review was written with the assistance of Artificial Intelligence.
Who wrote this?