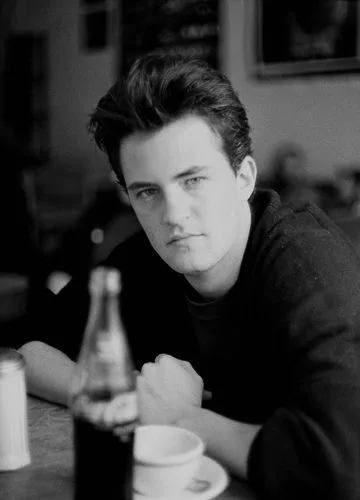 Emmy-winning Friends actor Matthew Perry has passed away.
The 54-year-old star, renowned for his outstanding performances and remarkable wit, passed away over the weekend, leaving a void in the entertainment industry that will be hard to fill. Perry's remarkable career and indomitable talent have left an enduring impact on both the small and big screens, making him a household name for millions around the globe.
Matthew Langford Perry was born on August 19, 1969, in Williamstown, Massachusetts, USA. However, it was his comedic talent that quickly made him a popular personality, making him a cherished figure not only in his home country but across the globe. Perry's journey in the world of entertainment was one that can only be described as meteoric.
Perry's breakthrough came with his role as Chandler Bing in the iconic television series Friends. This show, a cultural phenomenon in its own right, showcased Perry's exceptional comedic skills, endearing him to millions of fans. The sitcom became a household name, and Perry's witty one-liners and impeccable timing made Chandler Bing one of the most beloved characters in television history.
Yet, while Friends was undoubtedly a career-defining moment, Matthew Perry's versatility as an actor shone in his diverse roles on the big screen. His appearances in films like The Whole Nine Yards, The Whole Ten Yards, and 17 Again demonstrated his range as a performer. These films, each showcasing a different side of Perry's talent, endeared him to a whole new generation of fans.
In his 54 years, Matthew Perry graced the stage as well, showcasing his thespian prowess in various theatrical productions. His performances in plays like "The End of Longing" and "The Odd Couple" garnered critical acclaim and further solidified his status as a multi-talented entertainer. Off-screen, Perry was involved in various charitable endeavours, using his fame to raise awareness and support for causes close to his heart. His philanthropic efforts resonated with many, reflecting his dedication not only to his craft but also to the betterment of society, notably his work in assisting others with addiction issues and sobriety; a long time and well-documented battle with drug and alcohol addiction formed the basis for a number of his mental health battles during his career.
Matthew Perry was found apparently drowned and unresponsive in his hot-tub at his Californian home on October 28. He could not be revived. He was unmarried and had no children.
Who wrote this?