Movie Review – Loves of Casanova, The

Principal Cast : Ivan Mosjuokine, Suzanne Bianchetti, Diana Karenne, Jenny Jugo, Rina De Liguoro, Ramond Bouamerane, Olga Day, Albert Decoeur, Dimitri Dimitriev, Paul Francheschi, Paul Guide, Rudolf Klein-Rogge, Nathalie Lissenko.
Synopsis: A flamboyant portrait of the famous lothario by angry husbands across Europe as he seduces a number of beautiful aristocratic women.
********
Imagine: a Russian playing an Italian for a French production – director Alexandre Volkoff fled Russia during the Revolution of 1917, emigrated to France and would helm a number of silent era films there, as well as Italy and Germany – there is very much a disparate European sense of the sublime in this 1927 silent film biopic centered around the life of legendary Venetian lothario Giacomo Casanova. Played with a wink and a smile, and far more comedic than I was expecting, Volkoff's film is a loose potted history of the infamous aristocratic lover and absolutely shouldn't be seen as a legitimate historical note. In fact, The Loves of Casanova is substantially saucier, bawdier and more libertarian than I had figured it would be for a film of both this vintage and regionality. It's very French.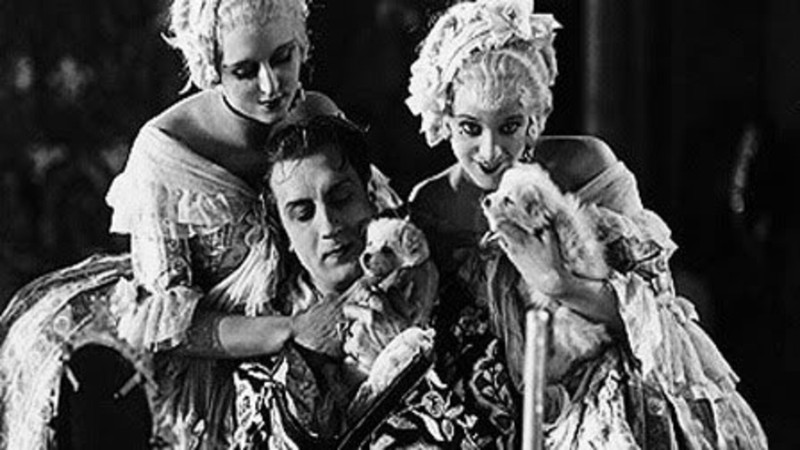 In 18th Century Italy, after being chased from the canals of his native Venice by the angry husband of Duchess de Lardi (Diana Karenne), the hugely promiscuous libertine Casanova (Ivan Mosjoukine) escapes to the Russian continent to dally with royalty, Catherine The Great (Suzanne Blanchetti), husband to Czar Peter II (Rodolf Klein-Rogge). It isn't long before his welcome is worn out in the palace as well, and once again Casanova's romantic advances to other women brings a world of trouble down on the young man.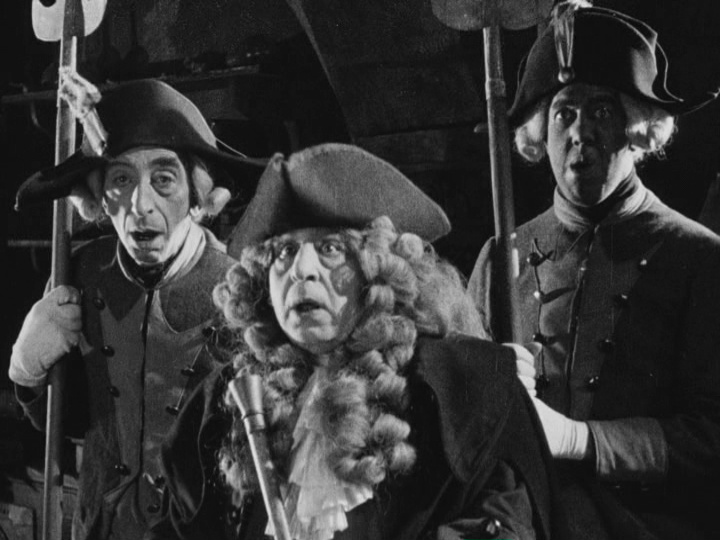 With glimpses of nubile female breasts, salacious performances from both Mosjuokine and co-star Diana Kerenne, and wonderful location photography (the film was shot primarily in Venice and several European palaces), The Loves of Casanova – aka Casanova in some markets and, bizarrely, The Prince of Adventures on IMDB – has a screenplay credited to Norbert Falk alongside both the star and director, and offers a hugely stylish entry point into the life of one of history's sluttiest men. The silent film offers some cartoonish performances in keeping with filmmaking of the day, and Volkoff uses some pretty remarkable tricks to entertain the audience, in particularly some hand-tinted film elements in a lengthy fireworks sequence over the night skies of Venice during the third act, and despite a fairly lengthy running time trundles along quite wonderfully.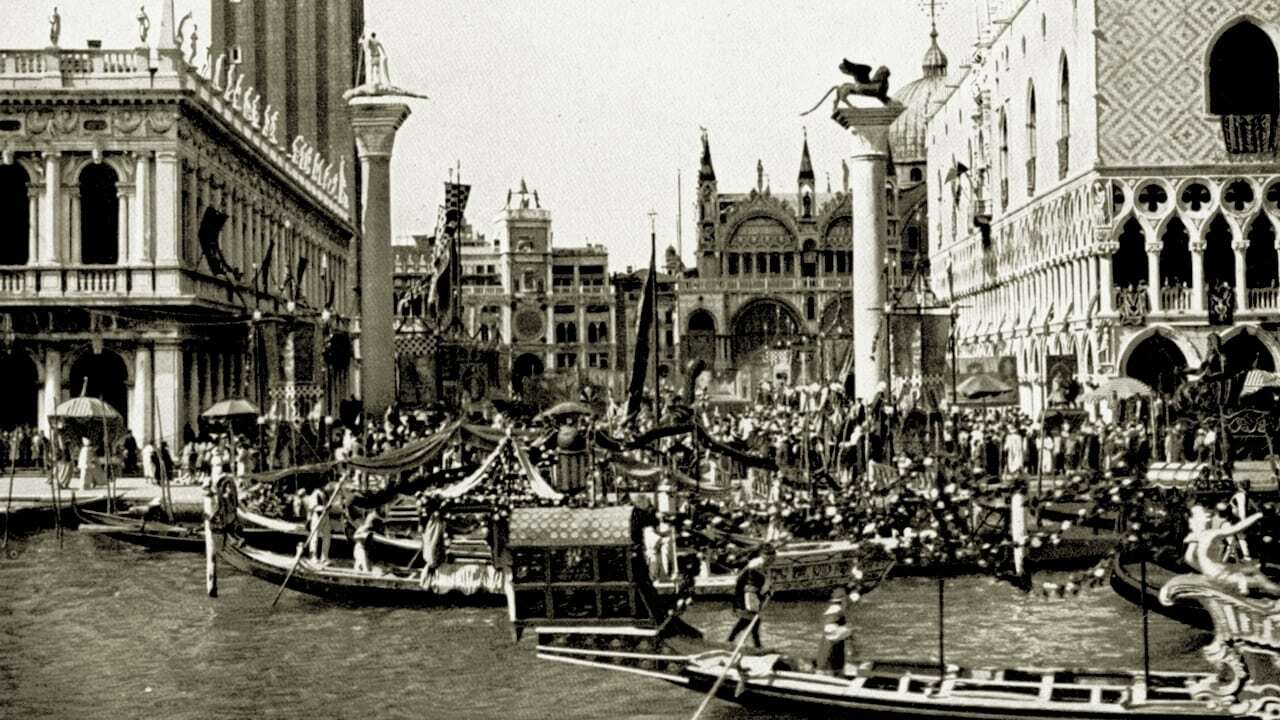 The film is quite salacious, with depictions of liberal nudity and sexual overtones, something I hadn't expected in a silent film from the 1920's. It's a showcase for just how flexible European cinema was at the time (and continues to be) that nudity and quite obvious adult themes front a major film production – perhaps I should have expected it given the topic – and the film really gussies up the female co-stars Mosjuokine shares the screen with, turning them into delightfully impish succubus just as rambunctious as Casanova himself. For his part, as Casanova Mosjuokine isn't exactly the most handsome screen star I've ever seen but his enigmatic turn as the Italian lover is one that's both fun and funny, but never in an outright clownish way. The film is hugely entertaining and amusing, thanks to a supporting cast who all understand the assignment to play it all as semi-serious as they can, with plenty of overacting, mugging to camera and stunt work that feels more vaudevillian than straight-up drama – I think this is intentional, mainly because the script's hodge-podge scabrous cliff-notes version of Casanova's life demands quite constricted dramatic arcs – and I think the balance between fun and funny is really well done.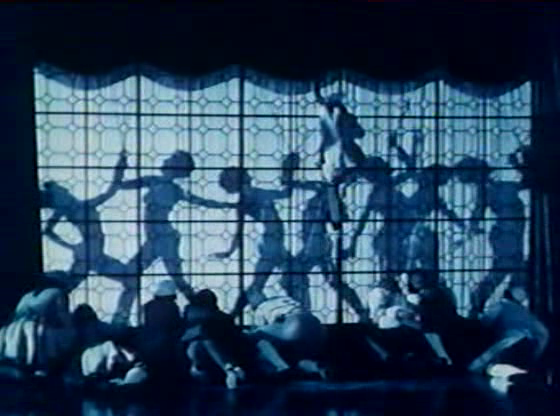 Although it plays fast and loose with historical fact, The Loves of Casanova is a delightfully fun, often quite funny biographical comedy-drama film about a man whose exploits have caused his name to become a literal metonym for male promiscuity. With nice central performances from the cast, terrific location filming from a trio of cinematographers Fedote Bourgasoff, Leonce-Henri Burel (who worked on Robert Bresson's Pickpocket in 1959) and Nikolai Toporkoff (who lensed Rene Chanas' classic 1945 French film The Last Judgement), and a delightful tone of inconsequential romantic liberty, The Loves of Casanova comes highly recommended for silent film fans, and is a blast of ribald entertainment that shocks and surprises in equal measure. I can imagine the theatre houses of the day in absolute uproar at some of Volkoff's daring decisions behind the camera, and have a little smile to myself at how far we've come in the century since.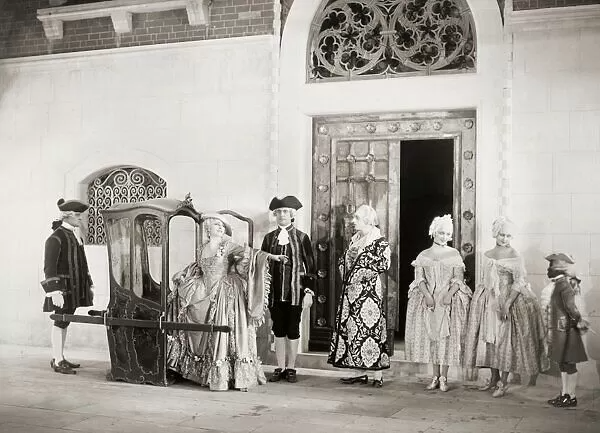 Who wrote this?