Movie Review – Pale Blue Eye, The

Principal Cast : Christian Bale, Harry Melling, Simon McBurney, Timothy Spall, Toby Jones, Harry Lawtey, Fred Hechinger, Gillian Anderson, Joey Brooks, Lucy Boynton, Robert Duvall, Charlotte Gainsbourgh, Steven Maier, Brennan Keel Cook, Hadley Robinson.
Synopsis: A world-weary detective is hired to investigate the murder of a West Point cadet. Stymied by the cadets' code of silence, he enlists one of their own to help unravel the case – a young man the world would come to know as Edgar Allan Poe.
********
Atmospheric to a fault, and teeming with an undercurrent of malevolence, Hostiles director Scott Cooper's 19th Century American mystery thriller The Pale Blue Eye is a luxuriously produced – if glacially paced – little period piece that hinges on the work of lead actor Christian Bale, a sublime supporting turn from Harry Potter's Harry Melling, and a surprisingly effective character beat from Simon McBurney, and I thought it worked a treat. Some might disclaim it to be too slow or to dispiriting to enjoy but the film – based off a 2003 novel by Louis Bayard with the same title – is less about the mystery and more about the abject horror and a descent into madness for which Edgar Allen Poe, one of the characters within the narrative, endures as the story progresses.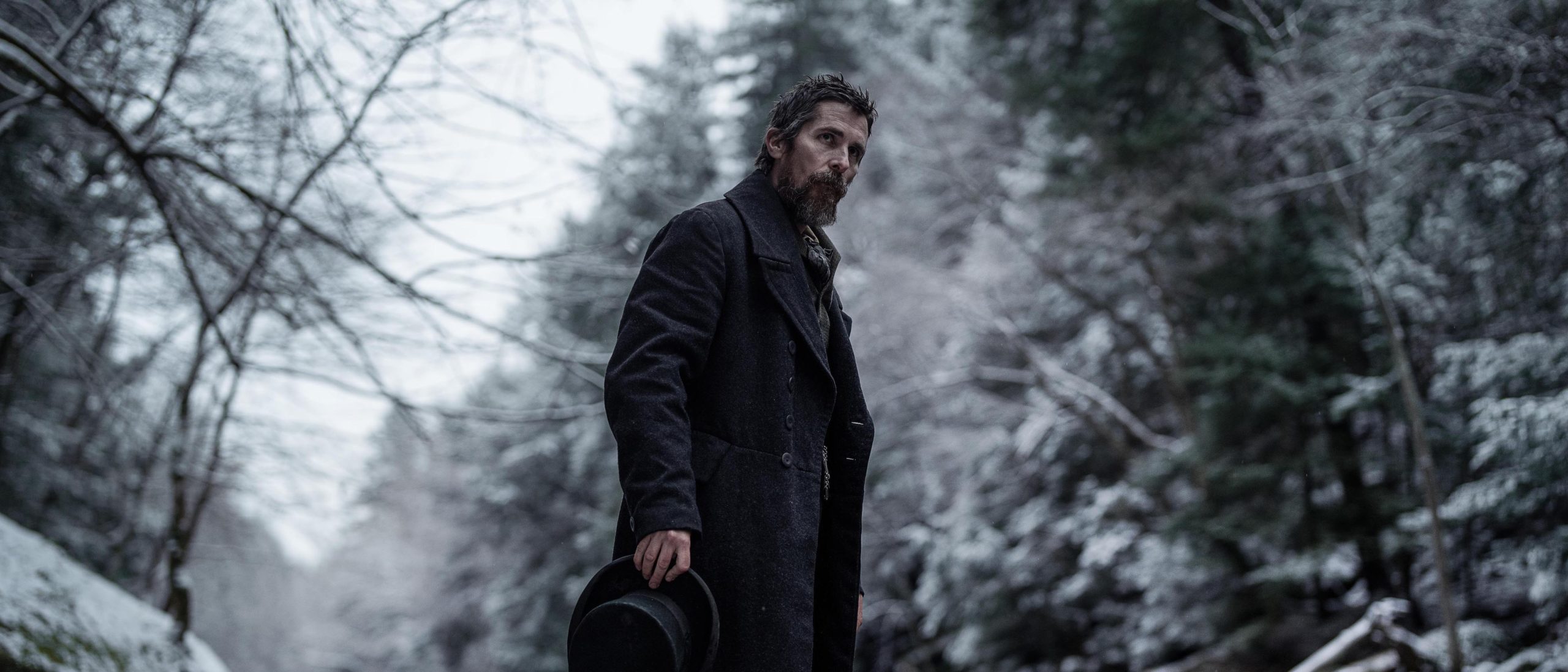 Isolated and grieving detective Augustus Landor (Bale) is recruited by senior officers at the nascent West Point Military Academy to solve the mystery of a cadet found hanging from a nearby tree with his heart cut from his chest. The camp commanders, Superintendent Thayer (Timothy Spall) and Captain Hitchcock (McBurney) are dismissive of Landor's abilities, while the institution's doctor, Daniel Marquis (Toby Jones) has dismissed the case as a suicide coupled with a horrible prank. Landor begins his investigations and uses the skills of another cadet, Edgar Allen Poe (Harry Melling), a poet and self-styled intellectual, who has taken a fancy to local girl Lea Marquis (Lucy Boynton), much to the chagrin of her brother Artemus (Harry Lawtey). As the body count starts to rise, and whispers of a barbaric beast lurking in the woods begins to spread, Landor soon deduces that the real murderer might not even be among the living.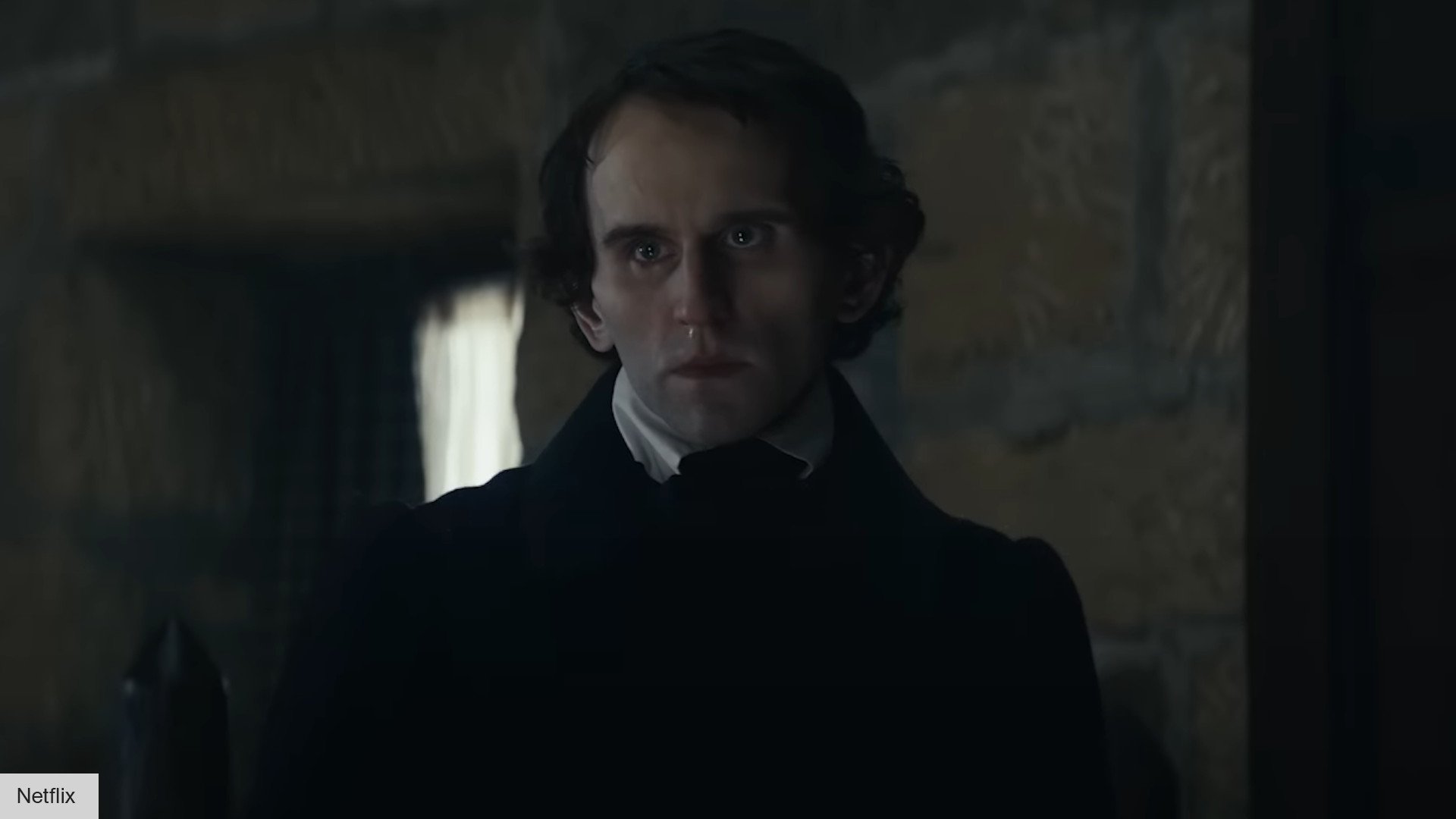 Look, I loved this film. I can see how it might be a disappointing experience to others, though. It's a slow movie, with characters who aren't particularly appealing, and comes with a drab, oppressive aesthetic that some – many? – may find too tough to wade through. It's the kind of film you sit with and allow to wash over you, more a film you experience for what it is than one you sit back and let entertain you, and I suspect this is where some viewers will find The Pale Blue Eye a true test of endurance. For me, though, I thought it was fascinating, if not altogether enjoyable. The script is superbly crisp, filled with wonderful lines of dialogue and a superb mystery that almost works for the entirety. I admit, the final act's twist reveal isn't as strong as it needed to be to deliver a shock to the viewer, and at no point is the audience ever expected to be smarter than the filmmakers, but the overall experience is one of intellectual surprise and gothic atmospherics that will satisfy even the most ardent genre fans.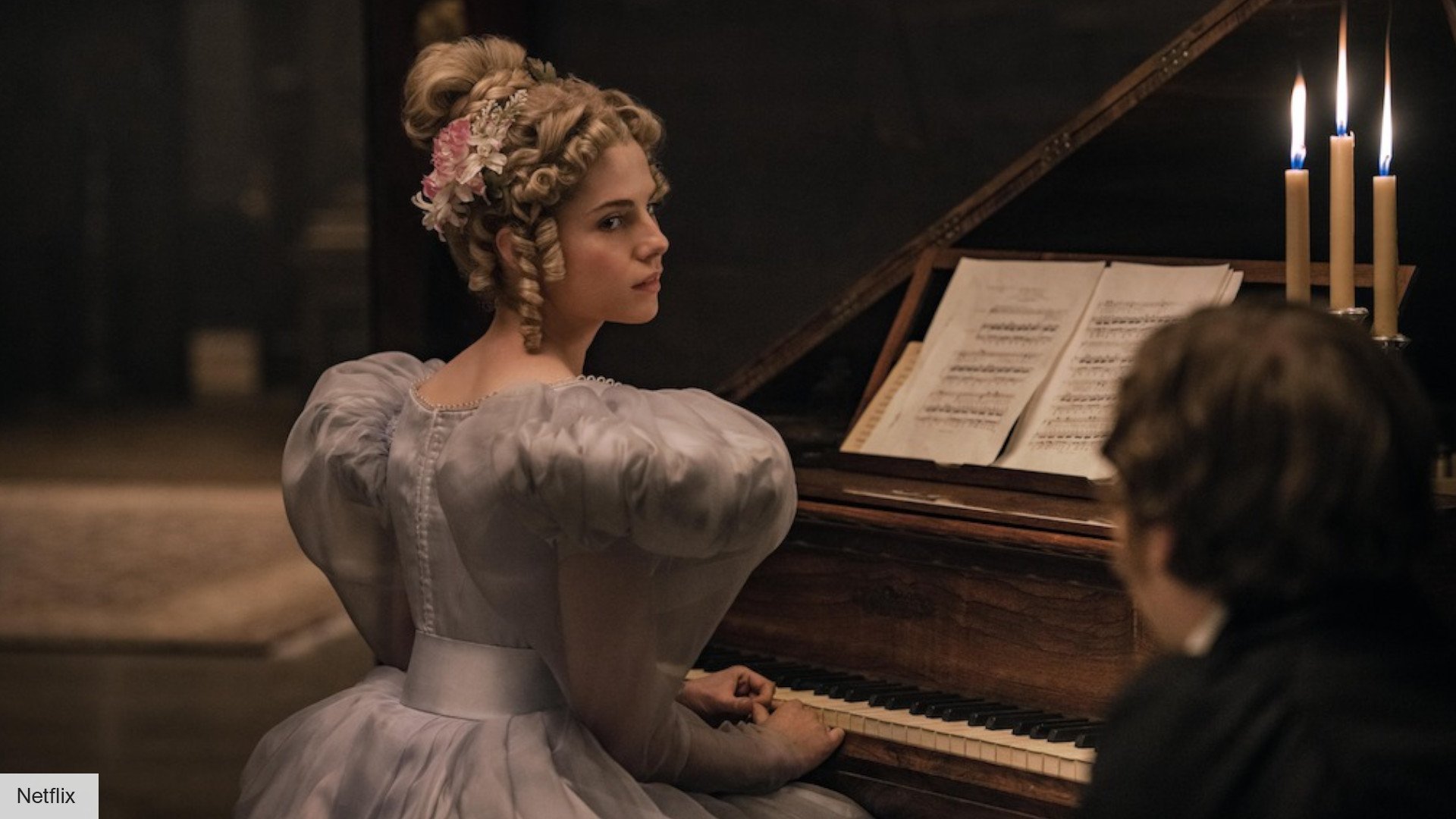 In most ways, The Pale Blue Eye reminded me a lot of Tim Burton's Sleepy Hollow, a film about the infamous Headless Horseman, and I think Cooper and his production team have done an incredible job of replicating a similar foggy, snowbound sense of colonial isolationism and intrinsic American horror. The growing pulse of horror inhabits the film from the get, with wonderful location photography and production design really making the viewer feel for the muddy, wintery West Point as a living, breathing location. The film's cinematography is one of it's strongest assets, with DP Masanobu Takayanagi understanding this kind of blustery landscape having worked on Joe Carnahan's The Grey, about the closest one can get to this desolate and unforgiving part of New York State. The interiors look to have been lit with candlelight, with deep shadows and blooming highlights facilitating a deeper focal depth than a traditionally lit movie might enjoy. The exterior cinematography is best described as "dreary" but it suits the story, so works a treat. Howard Shore's evocative score is appropriate to the mood of the story but I'll be honest, I barely noticed it. I'll have to go back and listen to the soundtrack but I guess if you want music that accentuates the film without overpowering it, this is the one for you.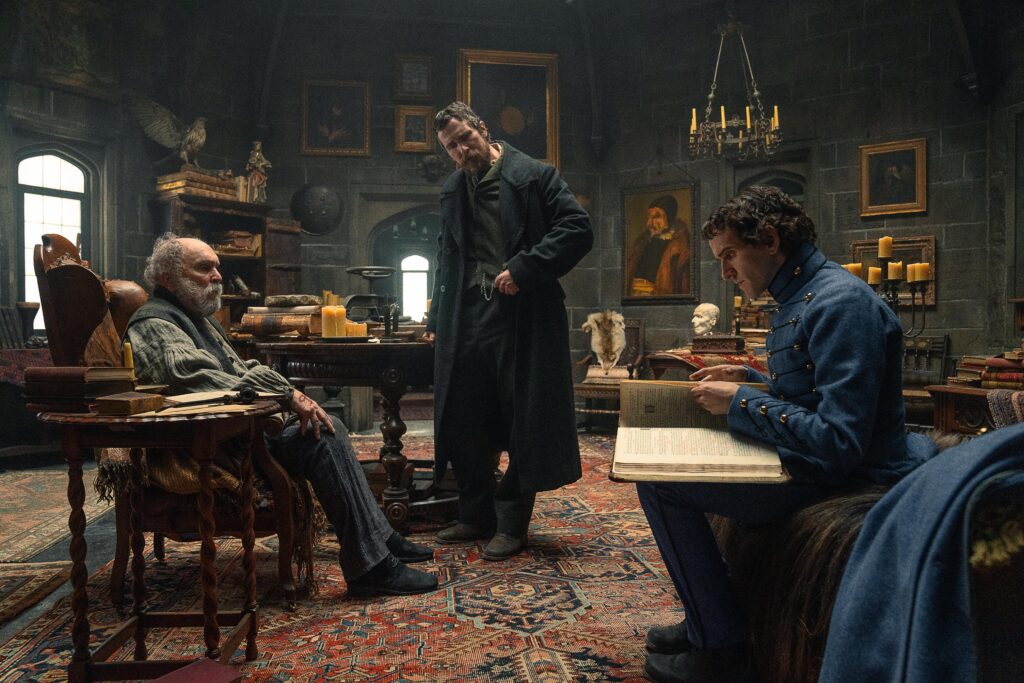 As creepy and sinister as the film's visuals might be, the acting performances are where the film's strengths lie. Bale, as always, delivers a ferociously committed turn as Landor, a man bereft over the disappearance of his daughter Mathilde (Hadley Robinson) some two years prior, and he approaches the material with a cool intensity and rugged rock-hewn persona. Complementing him is Harry Melling's kooky work as Poe, the eponymous American horror writer who died, aged 40, in 1849. Melling is quite a revelation here, although at times he appears to be acting in a completely different movie, and with such gaunt facial features perfectly suits the dank, sunken mood of the movie. I think he and Bale had a nice chemistry as the character development weaves through the script, and this is definitely a far cry from his chubby days as Harry Potter's odious cousin Dudley Dursley. Vicar Of Dibley actor Simon McBurney is terrific as one of West Point's officers, Gillian Anderson pops in for a brief extended cameo as the Doctor's wife, and a near unrecognisable Robert Duvall plays a weird kind of occult scholar tucked away in a run-down mansion somewhere with enough of a wink to the eye it makes up for his limited input. I couldn't find fault with any of the acting here, and both Bale and Melling are excellent.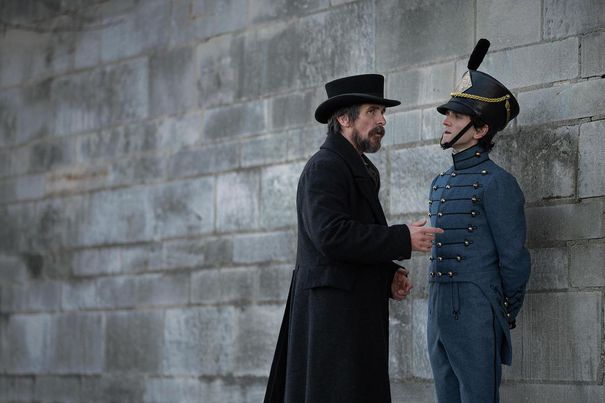 The Pale Blue Eye will not be for everyone. It will probably be an unsatisfying for a disproportionate number of fans of Christian Bale and mystery genre fans as well, with its slowly paced, methodical narrative, depressing aesthetic and dour tones, and bloodthirsty (and jarring) final act. It's not a film that will even satisfy those who expound the positives, with a denouement I found to be bizarrely edited and weirdly protracted. It's in intriguing film, this one, and not for the faint of heart, but for a "savage man in a savage land" evocation of early industrialised America in the throes of expansion and finding itself, I would argue this is one of the better period films of its kind. I really enjoyed it, but I can see how a lot of people will be polarised by Cooper's effort.
Who wrote this?