Principal Cast : Carey Mulligan, Zoe Kazan, Patricia Clarkson, Andre Braugher, Ashley Judd, Jennifer Ehle, Samantha Morton, Zach Grenier, Peter Freidman, Tom Pelphrey, Frank Wood, Adam Shapiro, Angela Yeoh, Lola Petticrew, Molly Windsor.
Synopsis: New York Times reporters Megan Twohey and Jodi Kantor break one of the most important stories in a generation – a story that helped ignite a movement and shattered decades of silence around the subject of sexual assault in Hollywood.
********
Almost nothing beats a great investigative journalism story and She Said is no different. The final public humiliation of Hollywood titan and (now) convicted rapist Harvey Weinstien, following years of industry silence and hush-hush settlements, occurred back in 2017 with the publication by the venerated New York Times of allegations of decades of serious abuse, sexual assault and bullying by Weinstein whilst he was head of the Miramax film studio. Weinstein, who has always maintained his innocence, was convicted of a number of crimes and sentenced to imprisonment of over twenty years in 2020, after multitudes of women came forward to go on the record publicly about the former Hollywood mogul's behaviour. She Said is a dramatization of the events leading up to the publication of the NYT article, involving journalists Megan Twohey (played by Carey Mulligan) and Jodi Kantor (Zoe Kazan), and the many women who gave their voice to the movement that toppled not only Weinstein but also countless other Weinstein's lurking in Hollywood and the wider American social fabric.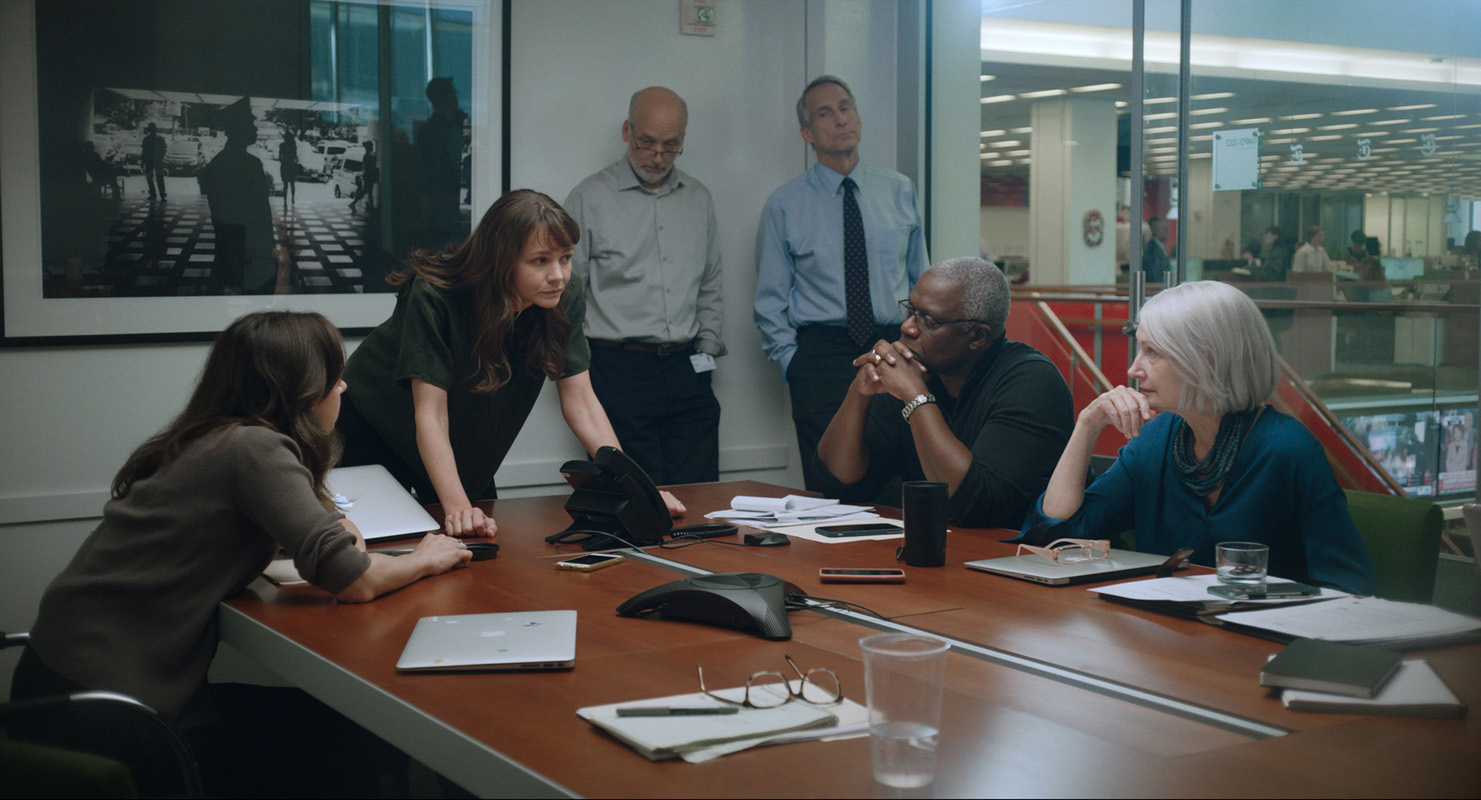 The film is notable for the inclusion of several key players in the Weinstein story, notably actress Ashley Judd (appearing as herself) and Gwyneth Paltrow (in voice only), while Brad Pitt, whose controversial appearance in the Miramax acquisition of Inglourious Barsterds raised eyebrows, co-produces here. Written by Rebecca Lenkiewicz, based off the original NYT article, and directed by Maria Schrader (Unorthodox), She Said is compelling for the obvious real-world implications and the rising sense of anger one has while watching it, not just for the stumbling blocks Weinstein and his team had put in place to block any investigations, but with showing just how far the Hollywood producer was prepared to go to refute the allegations.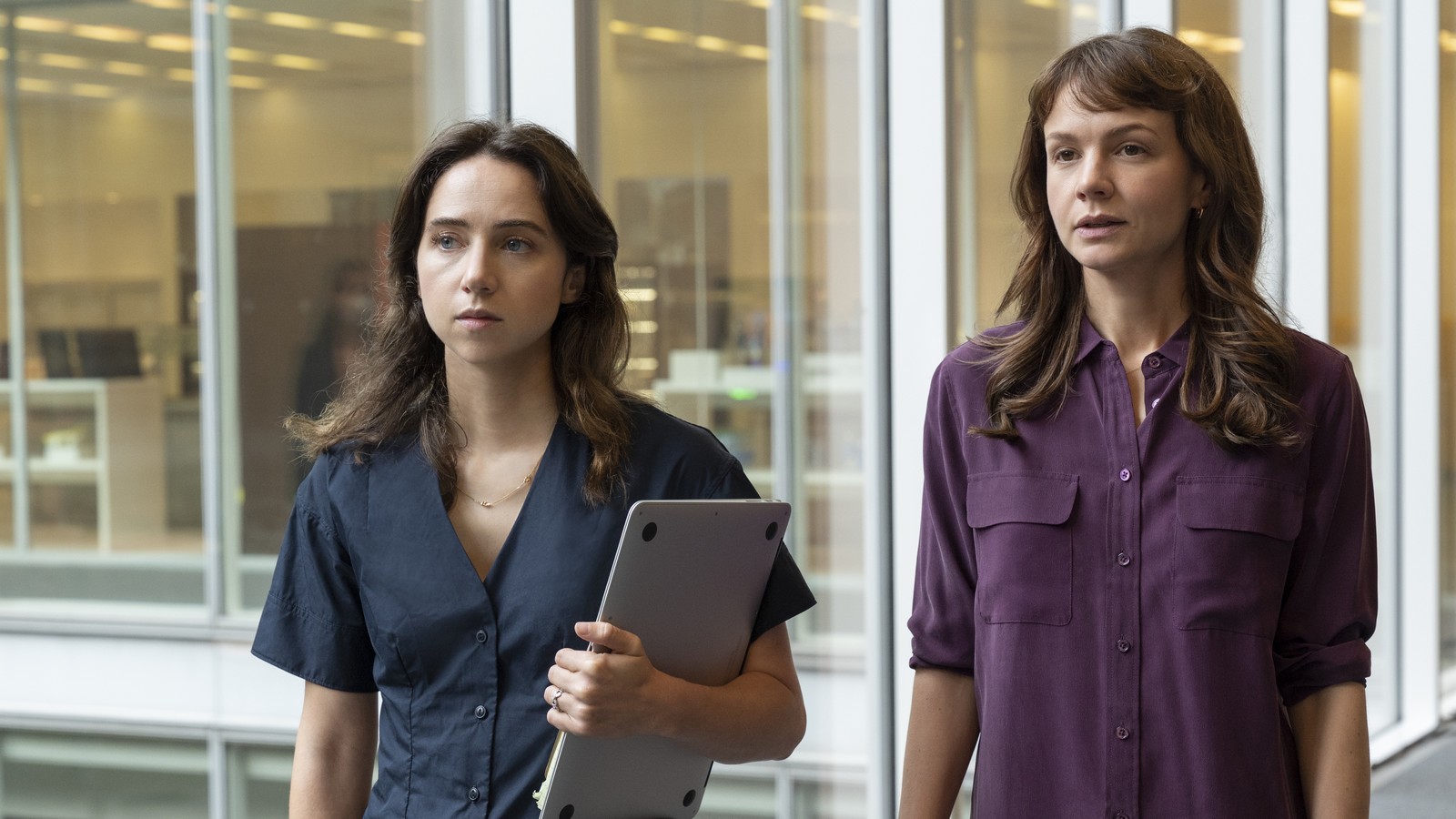 It's a film that follows a pretty standard and unsurprising narrative structure, throwing a minor backstory subplot into the mix as a way of widening the scope for all the characters involved. It would be remiss of me not to mention that the character development afforded both the central characters is unevenly mixed into the main plot – Twohey's pregnancy and post-natal depression go nowhere, while Kantor's relationship with her young daughter isn't developed well enough to be anything other than mildly interesting – and at times there's a placidness to proceedings that almost brings the film to a dead stop here and there. Yet, despite this stop-start style, She Said is still quite riveting viewing, thanks to the real-world nature of its plot and the genuine performances from both Mulligan and Kazan.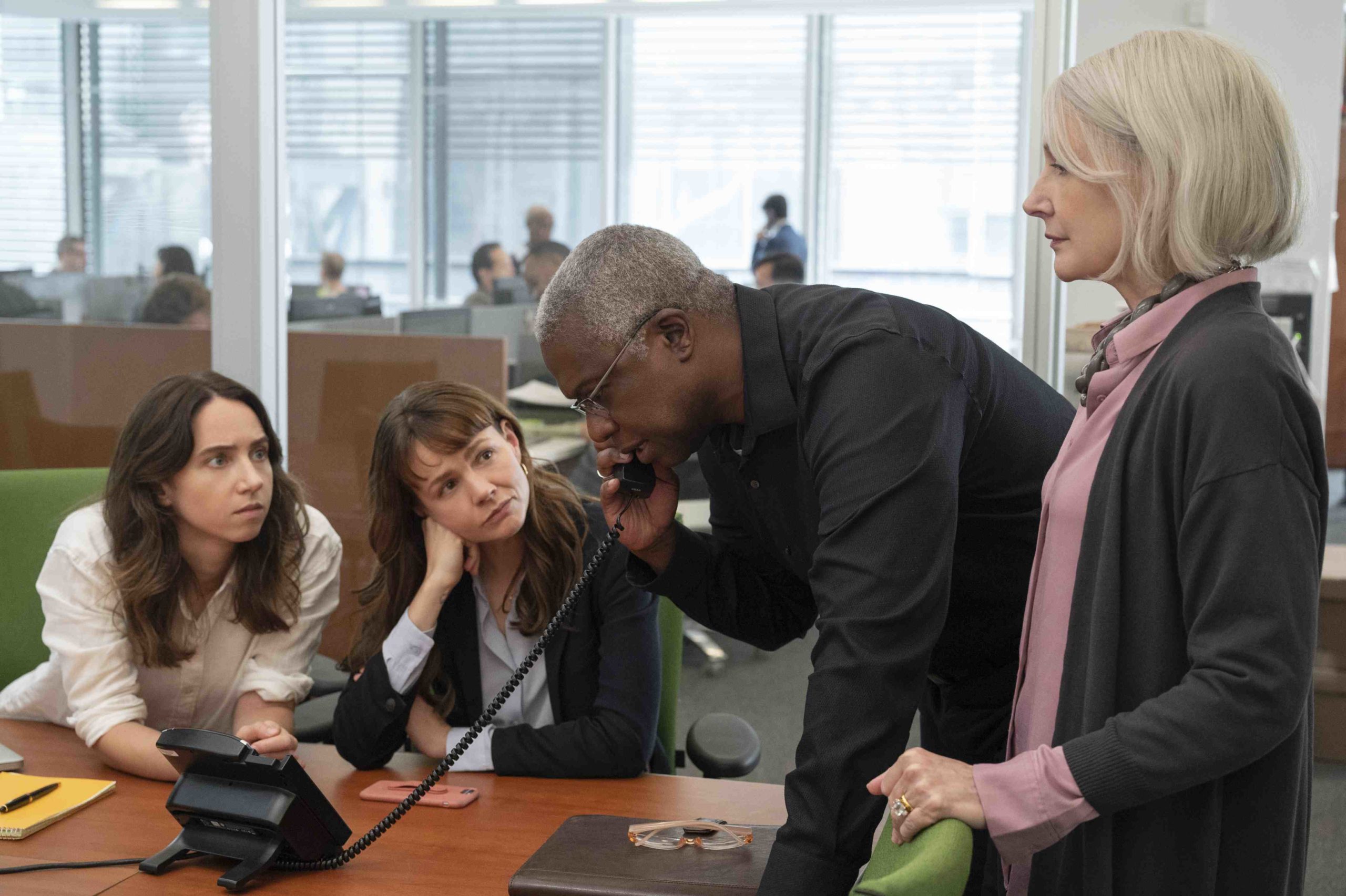 As the co-leads in this drama, Mulligan and Kazan have to plenty of energy to what is a steady-as-she-goes story, with a lot of speaking into speakerphones, listening to earbuds, frowning into the middle distance and pounding the mean streets of New York City, among other places. Mulligan's work as Twohey is excellent, while Kazan inhabits the innate humanity of a person horrified by what she uncovers as the story progresses, while Patricia Richardson, as NYT editor Rebecca Corbett, and Andrea Braugher as co-publisher Dean Baquet are also solid in supporting the pair in this horrifying journey. Ashley Judd pops in playing herself – one gets the sense there's vindication in front of the camera here – and the varied other female victims of Weinstein are portrayed by a gaggle of superb female actors, including Samantha Morton and Jennifer Ehle, and you can't fault the film's sense of occasion at presenting the evidence in such a light.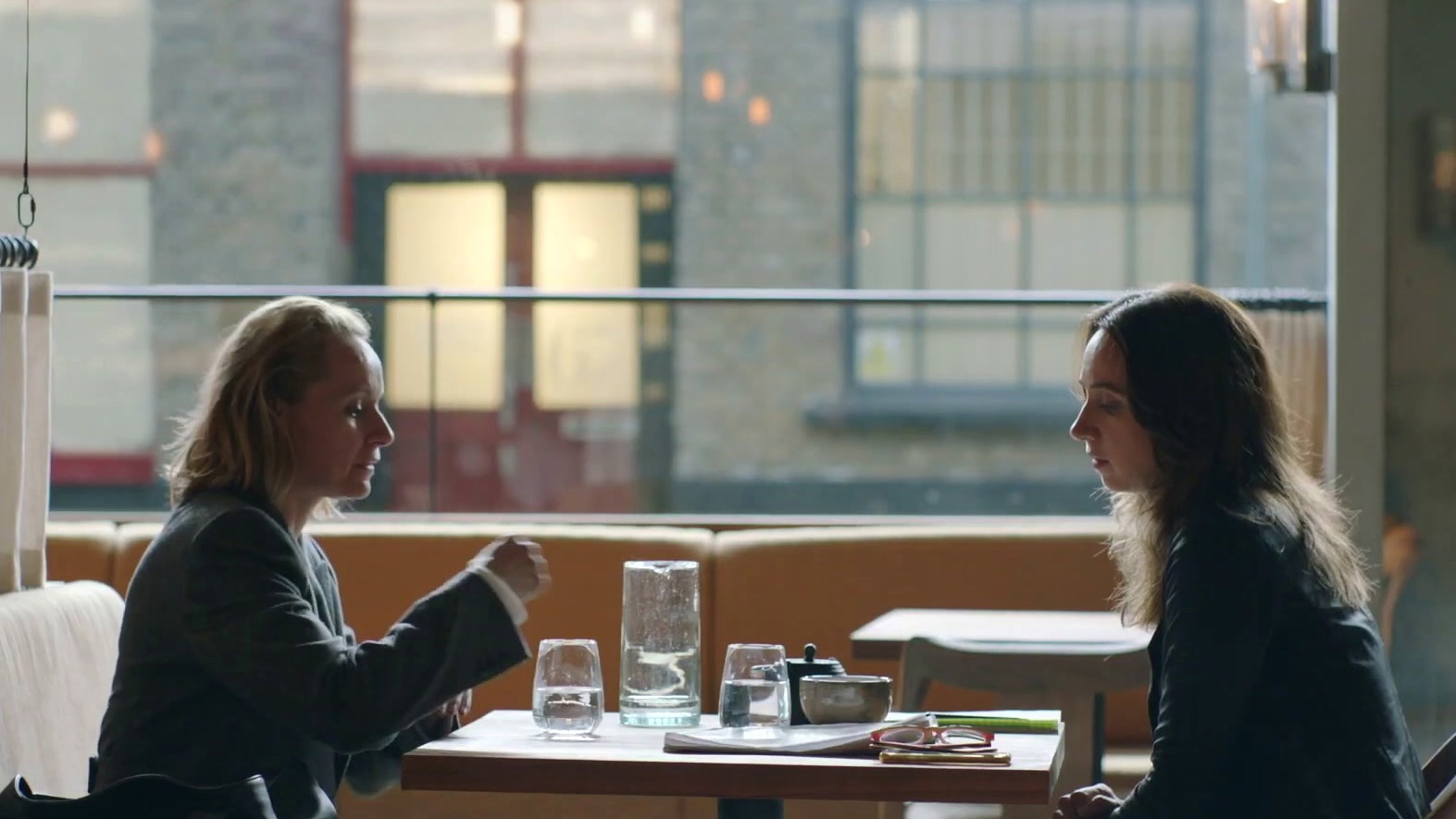 Director Schrader makes an interesting creative choice of having each of the reporter's subjects introduced with their backs to camera, as subtle motif of inviting us into their story as much as the interviewers, something overt and yet highly effective. It's a repeated idea that adds a layering of subtlety to the film, about the most inventive aspect to the directorial choices in this story; newspaper journalism and the race to publish is almost always a subgenre lacking action so the film hangs on both the scripting (which is excellent) and the performances (which are even better again), and yet Schrader's directorial style is practically made for television instead of the big screen, The film lacks a truly cinematic quality, a sense of scale even for the intimate, quite awful story within, although don't let me dissuade you from watching She Said just because of that. This is what you'd easily describe as an "essential film" story that needed to be told: look, it's Hollywood litigating its own and for that, there's a lot of power inside the framework of this one.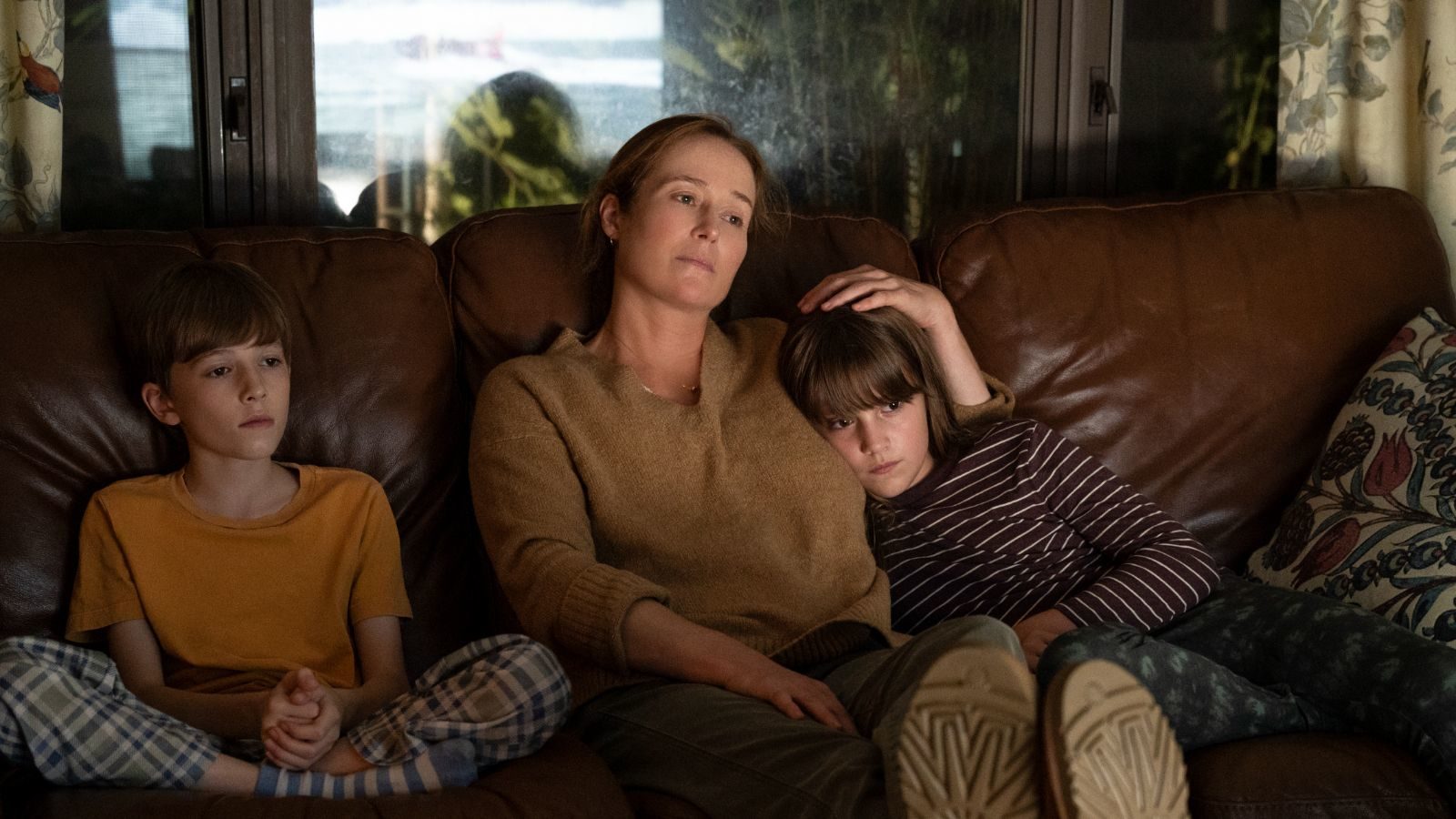 She Said is good. At times it borders on excellent. I wanted it to be scathing or insightful but at the end of the day it just tells the story of the NYT article simply and with very little flourish, which is perhaps exactly what the film required. The horrible backdrop to the narrative deserves a solemnified depiction for wider audiences and I think She Said executes just such a thing to perfection.
Who wrote this?