Movie Review – Women Talking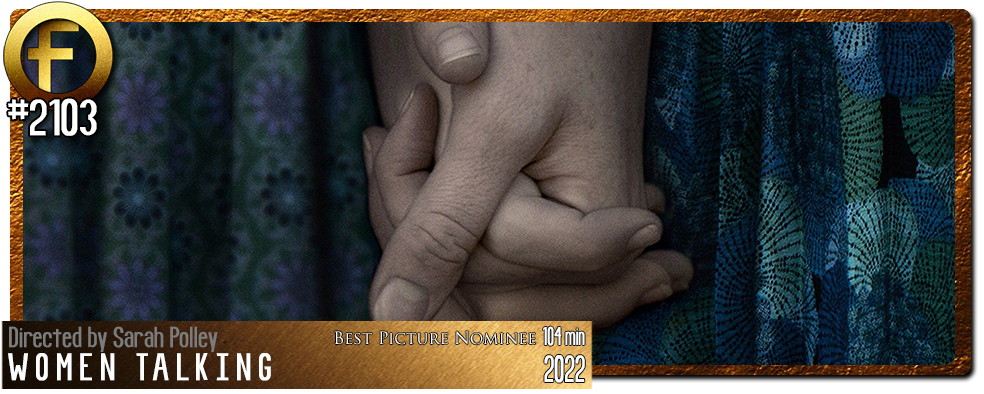 Principal Cast : Rooney Mara, Claire Foy, Jessie Buckley, Judith Ivey, Ben Wishaw, Frances McDormand, Sheila McCarthy, Michelle McLeod, Kate Hallett, Liv mcNeil, Emily Mitchell, Kira Guloien, Shayla Brown, August Winter.
Synopsis: Do nothing. Stay and fight. Or leave. In 2010, the women of an isolated religious community grapple with reconciling a brutal reality with their faith.
********
Powerful, horrifyingly beautiful fictionalised version of real events, Sarah Polley's Women Talking is the kind of film that delivers on the title. Almost the entirety of its respectably brief run-time is spent watching a group of woman, ravaged by tragedy and unspeakable horror, talk. Of the back of this discovery, these woman – members of a religious sect living in isolation in a Mennonite colony in what I assume to be Manitoba, Canada – must decide to either do nothing, stay and fight against those who harmed them, or leave. It's an exceptionally triggering film for those who have been victims of any kind of sexual assault, although there's no graphic depictions of such activity, so be warned that film contains some pretty intense subject matter largely as a verbal discourse only.
This review contains descriptions of sexual assault some people may find confronting.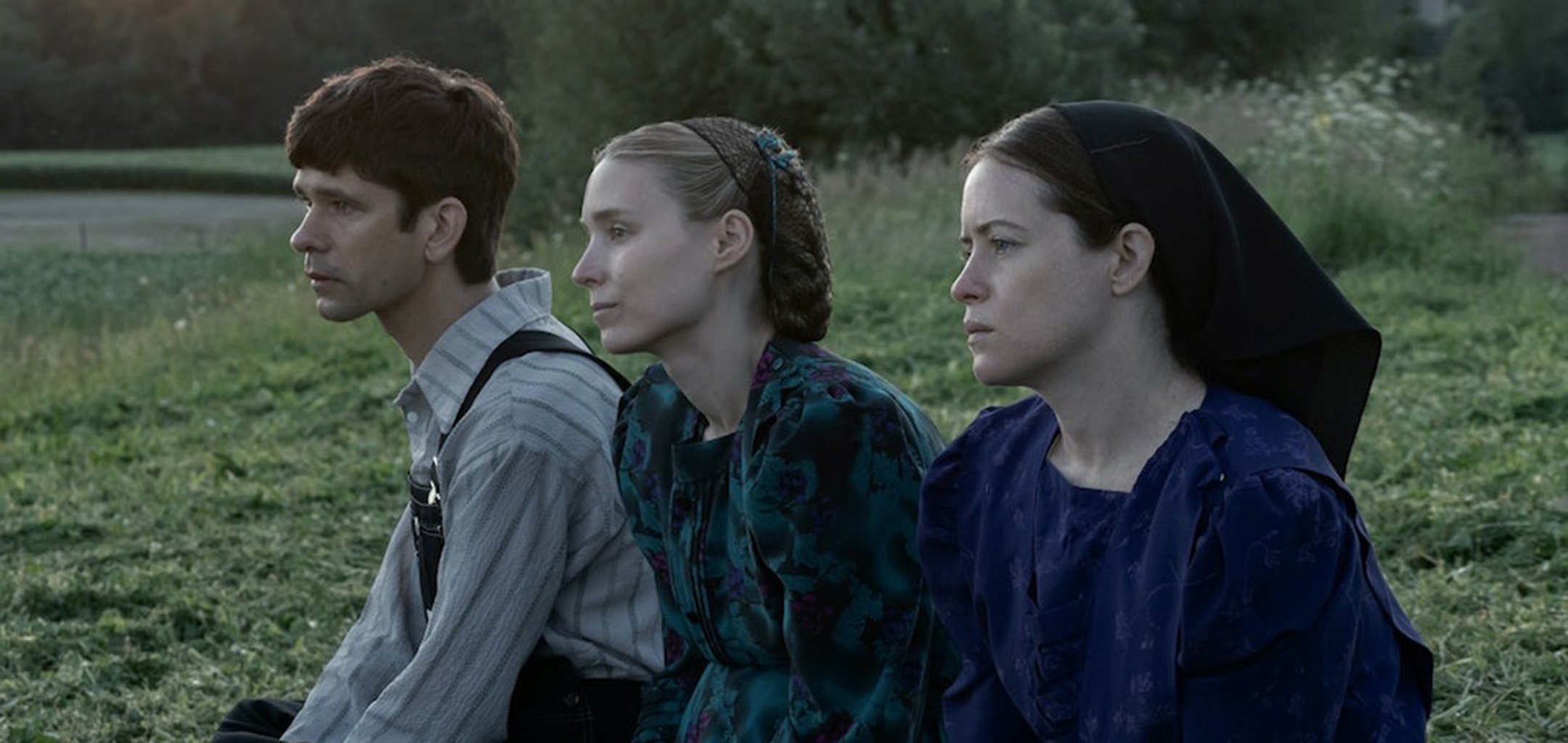 On a remote colony of religious believers who eschew technology and refuse to allow females to be educated, one of the women uncovers an insidious crime: the men of the colony have been using cow tranquiliser to drug the women and rape them, repeatedly. Now aware of what is going on, the women have two days to discuss the best course of action whilst the men are away arranging bail for the accused, who have been arrested. The senior female members of the colony, including Agata (Judith Ivey), the quietly spoken Greta (Sheila McCarthy), the furious Salome (Claire Foy), a mid-pregnancy Ona (Rooney Mara) and the abused Mariche (Jessie Buckley), examine the options for the womenfolk. The include doing nothing (a preference for several members of the order, including Scarface Janz (Frances McDormand in a small cameo role), staying and fighting, and leaving altogether. Weighing up the pros and cons of each option, and having the colony's schoolteacher August (Ben Wishaw) to transcribe it all, as the two days soon draw to a close not everyone is in agreement with how to proceed.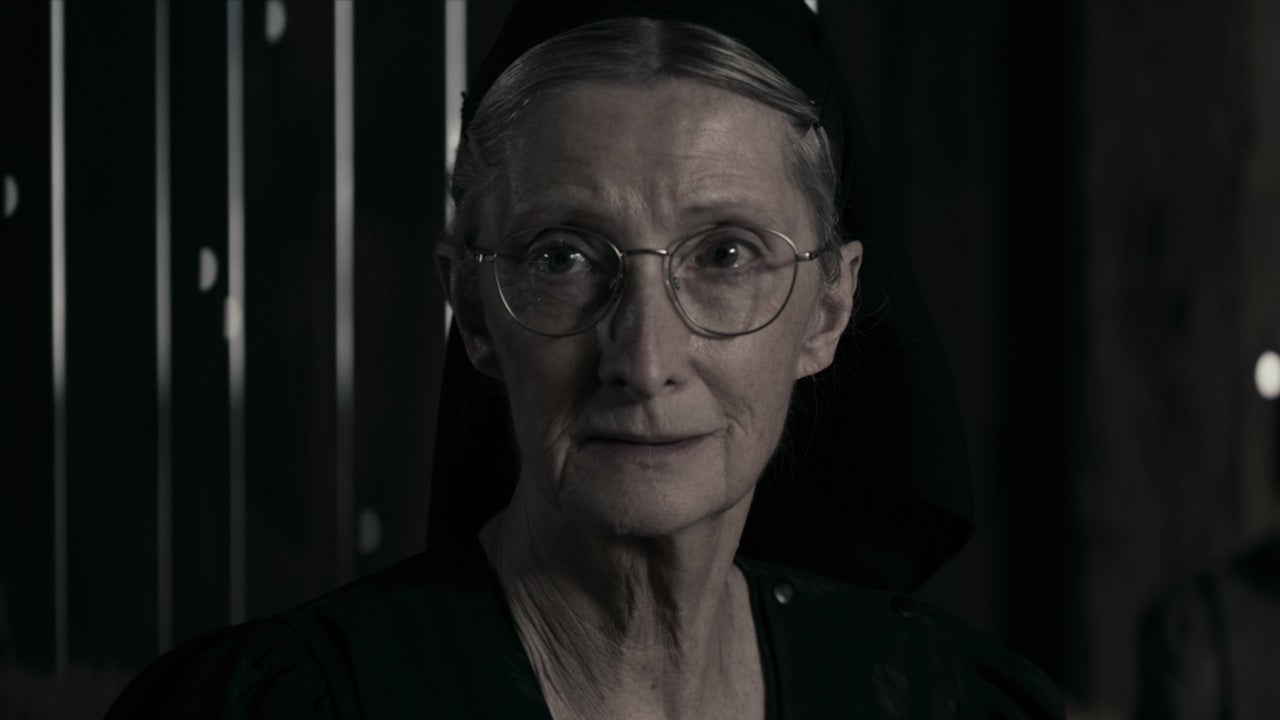 Violence in a patriarchal society isn't something the wider world is unfamiliar with. Sadly, abuse by men, perpetrated on women, is an all too common occurrence, but when you throw in an imbalance of power and subsequent religious fearmongering the anger and bile just rise in your throat that little bit more. Women Talking's horrific inciting incident and the emotional tumilt surrounding such anger, guilt and anxiety, make for enraging storytelling, not just because it could happen but because, all too often, it has. That this film was taken from a novel by Miriam Toews and was based on actual events in the mid 00's, is absolutely mind-boggling for just how far we still have to progress as a species, but that director Sarah Polley has somehow taken the pure evil of this situation and crafted a hugely specific distillation of ongoing conversations around this very subject today is a wonder to behold. Polley's screenplay is a carefully constructed examination of every woman's choices when forced to confront her own sexual abuse, told with prescience and sincerity that isn't just your typical Oscar-bait sermonising – such is the potency of these discussions that it's nigh impossible to divorce oneself from the ubiquity of the arguments put forward as the women, who do a lot of talking here, make the case for their choices.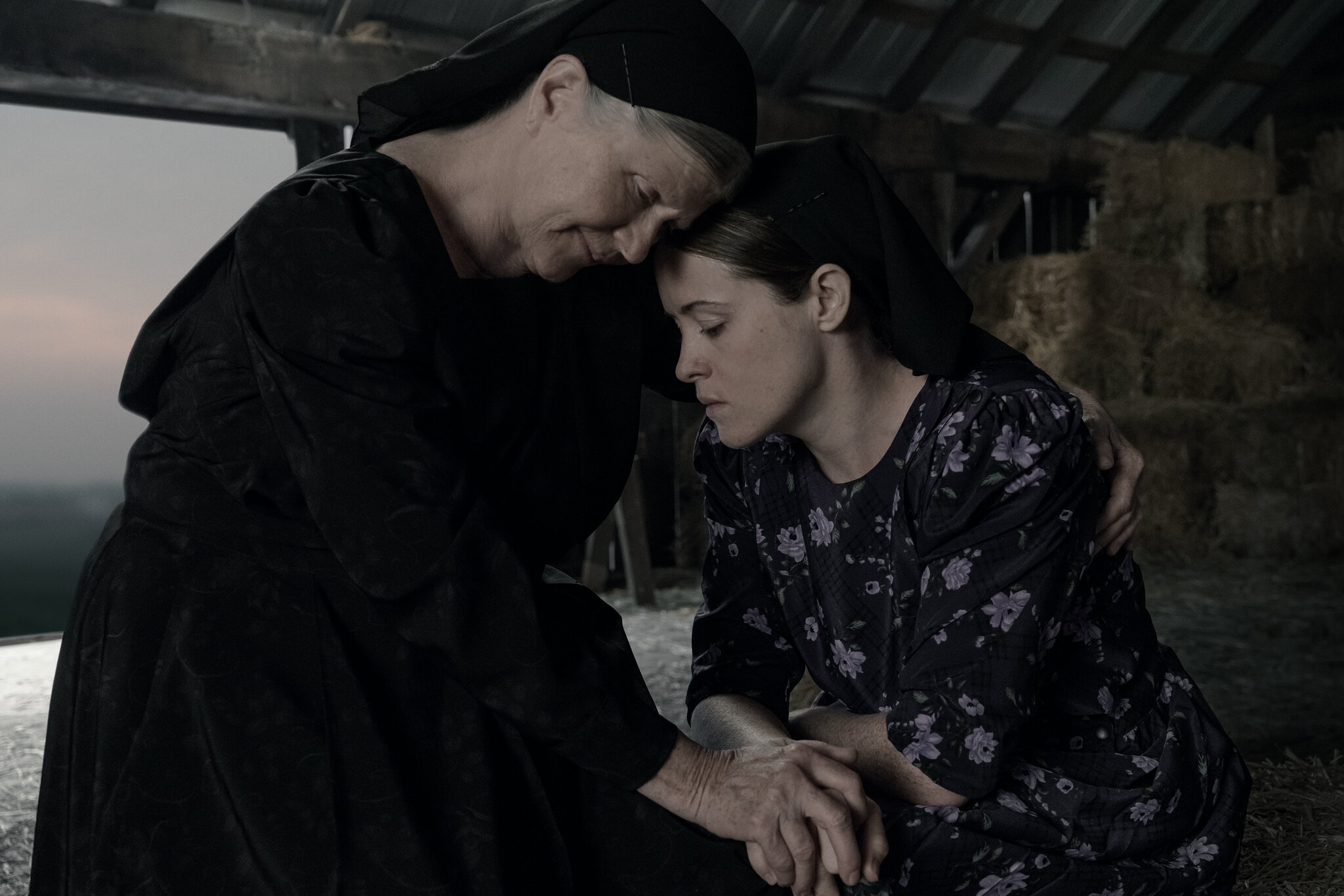 The film is almost exclusively set within a barn attic, where the women congregate to talk. The various characters present are obvious archetypes for every woman today, from the elderly to the young and young at heart, and their frank attitudes to what has happened, which all too frequently plays out in the real world with the exact same kinds of responses, are heart-breaking and affecting all at the same time. For Clair Foy's Salome, the woman who discovered the truth behind what the men of the colony were doing, there is abject fury – she's rooted firmly in the leave camp – while for Rooney Mara's pregnant Ona, whose child will be brought into a world in which she would still see her rapist daily, there's a more ruminative form of resignation. She does not want to abort the baby because she believes all life, even one born of an evil act, is precious. Jessie Buckley's aching turn as Mariche, who lives with a highly abusive husband along with her two children, represents the mother who feels that she has no choice but to stay in such a life, if only to try and protect her children from harm as best she can. She returns on the second day's deliberation bearing fresh marks from her husband, who returns to take a couple of the colony's horses to sell for bail money, and this forces her hand to make a decision. A lot of the film's narrative exposition occurs over montages expanding on life in the colony, particularly for the young kids and several of the colony's boys, although it should be noted that other than Wishaw's August, no men are given prominence – or even heard – in the movie.
Women Walking is quietly spoken, elegiac and mournful in its tone, and shattering in its timelessness – that we hear similar refrains from domestic abuse victims is a cruel indictment on mankind as a while, and the patriarchy more specifically. That Polley makes the choice not to give men a voice in the film is a significant one, with August, who loves Ona, the only masculine voice present, and you really can't fault the film for taking this approach. August never gives his opinion as to what's happened, he's only there to write the words the women speak, with none of them ever having learned to read or write. The performances from everyone – and I mean everyone – are sublime, faultless in their essaying of what is a traumatic and moving piece of fictionalised storytelling so sadly rooted in truth. Foy, Buckley and Ivey were the standouts for me, while I was disappointed to see Frances McDormand only appear in a relatively minor cameo part. Polley's direction of the film is beautiful, major props to cinematographer Luc Montpellier, while the haunting score from Hildur Guðnadóttir (who finds herself mixed in with two Best Picture Oscar Nominees in the same calendar year, alongside Tar) captures the melancholy emotional state of the movie more than even words can elicit. Despite the horrendous nature of what the women are talking about, the film is a lyrically beautiful movie to watch.

Women Talking takes an abhorrent subject matter and gives it agency through exploration of its themes via the superb ensemble cast. With caveats for triggering imagery and content in place, I can thoroughly recommend this beautiful, haunting piece of cinema to discerning viewers. One of the more powerful films I've seen this year and easily one of the best ensemble acting pieces in the last several. Powerful, awful stuff.
Who wrote this?