Movie Review – Anne of Green Gables (1934)

Principal Cast : Anne Shirley, Tom Brown, Helen Westley, OP Heggie, Sara Haden, Murray Kinnell, Gertrude Messinger, Charley Grapewin, Hilda Vaughan, June Preston.
Synopsis: A romantic teenage girl is adopted by a pair of elderly siblings in turn-of-the-century Canada.
********
Charming, altogether breezy little drama based on LM Montgomery's best-selling 1908 novel of the same name, Anne of Green Gables is filled with homespun charm and a winning cast, led by the gregarious and utterly lovely Anne Shirley playing… er, Anne Shirley. Long-time industry child actor Dawn O'Day changed her stage name to that of the title character for this an all subsequent film appearances, a career that ended abruptly in 1944 when she retired from acting, although not before receiving an Oscar nomination for her work in 1937's Stella Dallas, and a reprise of the Anne Shirley character in Anne of Windy Poplars, a direct sequel to this film.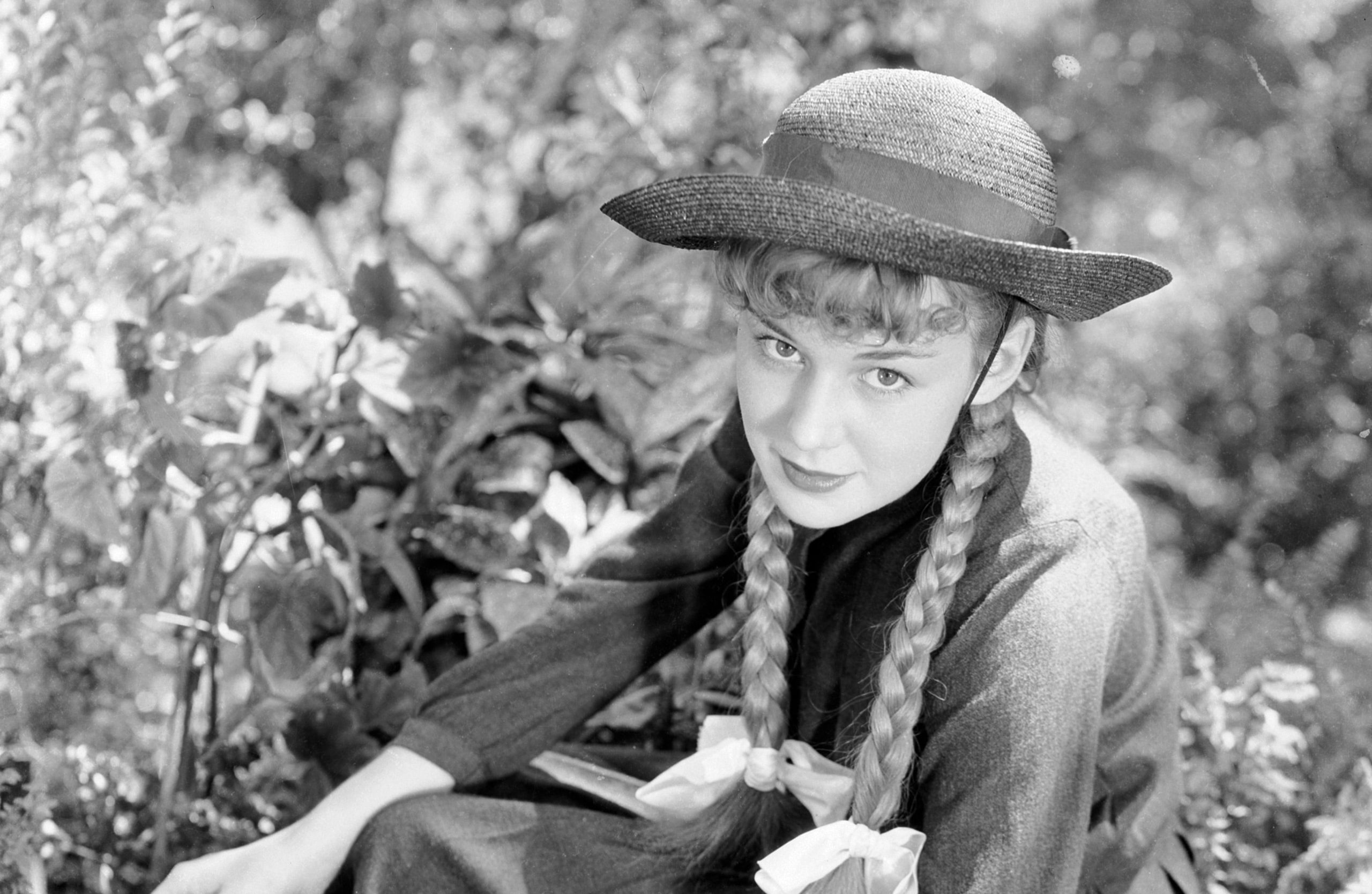 Although not the first film to bear the name of LM Montgomery's classic literary heroine – that honour would fall to a now lost 1919 film (reportedly despised by Montgomery herself) starring Mary Miles Minter – there's a strong case to be made that this 1934 version, directed by George Nicholls Jr, is the most faithful. Faithful not so much in plot or narrative complexity, but rather in tone and inclination, of which this falls squarely into the camp of "family friendly melodrama" of which Disney might be proud. It bears more than a similar tone to the likes of To Kill A Mockingbird or Lassie, with an amenable young protagonist trying to negotiate the world of grown-ups while also working through various social hurdles, and describing the film as simplistic – while perhaps accurate at a superficial level – is inadequate to its charm.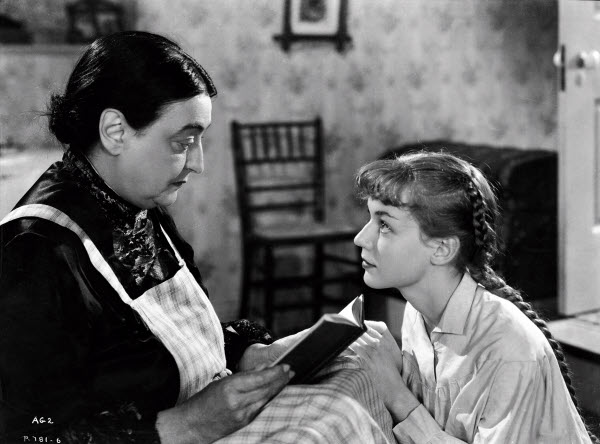 Anne Shirley (Shirley) is a young orphan girl sent by the state to live with a farmer, Matthew Cuthbert (South Australian born actor OP Heggie) and his hard-bitten sister Marilla (Helen Westley) in rural Canada. The elderly pair were expecting a boy to be sent to them, in order to help Matthew work the farm, but are surprised and almost offended when Anne shows up. Initially resistant to Anne's infatuation to the farm, which she promptly renames "Green Gables", Marilla tries to palm the girl off to others but begrudgingly comes to see Anne as a proxy daughter of sorts. Anne, who starts school and promptly falls for local boy Gilbert Blyth (Tom Brown), whose family has previously run afoul of the Cuthberts, is scolded by her adoptive parents before she leaves for college, effectively stymying their relationship. Eventually, when Matthew falls ill, Anne returns to the farm and rekindles her romance with Gilbert, much to the chagrin of Marilla.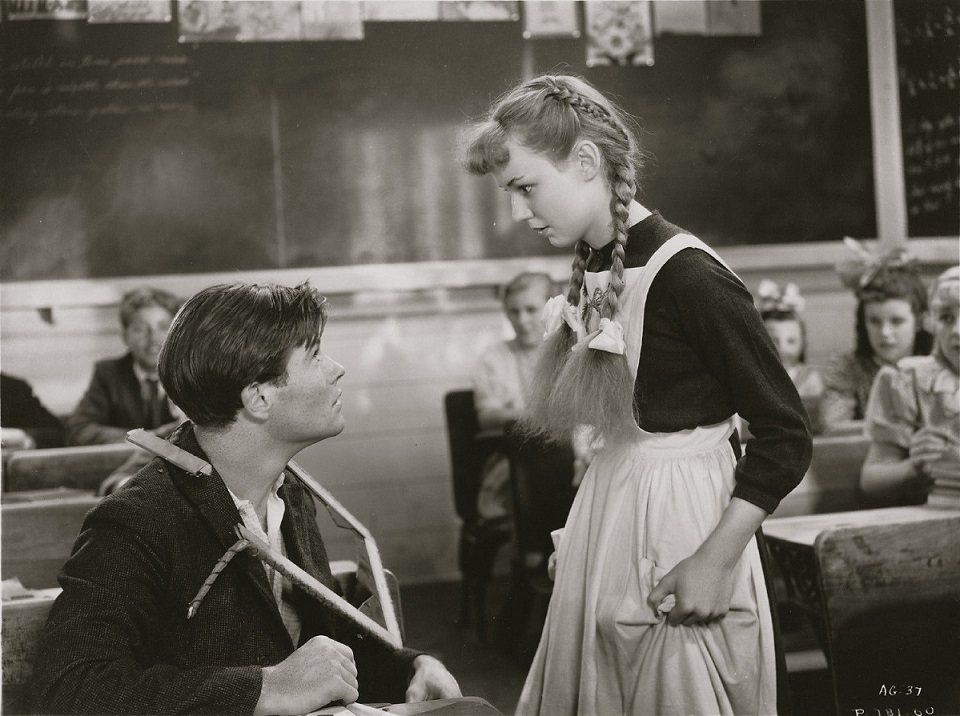 I'm not going to sugar-coat it: Anne of Green Gables is a lovely, lovely movie. It has charm to spare, engagement with simple, well-formed characters at its core, and a rural aesthetic that feels far more nostalgic that it aught, mainly because the film is set at turn-of-the-Century farm life and the inescapably tech-free lifestyle that engendered. From a screenplay written by Sam Mintz, who repurposes much of Montgomery's original text into a conspicuously fast-paced narrative be combining, streamlining and removing various elements of the novel for the moving picture, director George Nicholls Jr fashions a delightfully witty, aww-shucks tale about a young girl trying to find her way in the world. The film is also rather short, clocking in well under 90 minutes, and the narrative brushes over a lot of potential complexity in the interpersonal relationships between Anne, Marilla and Matthew, resulting in a movie of joyous lightness that delights in the kind of easy-listening cinema accessible to everyone. It's a film I think even kids of today might enjoy, with a socially timeless subtext about family bonds, and romance, that thankfully leans away from being overly sentimental to the point of being cloying. This Gables is filled with that inestimable "movie magic".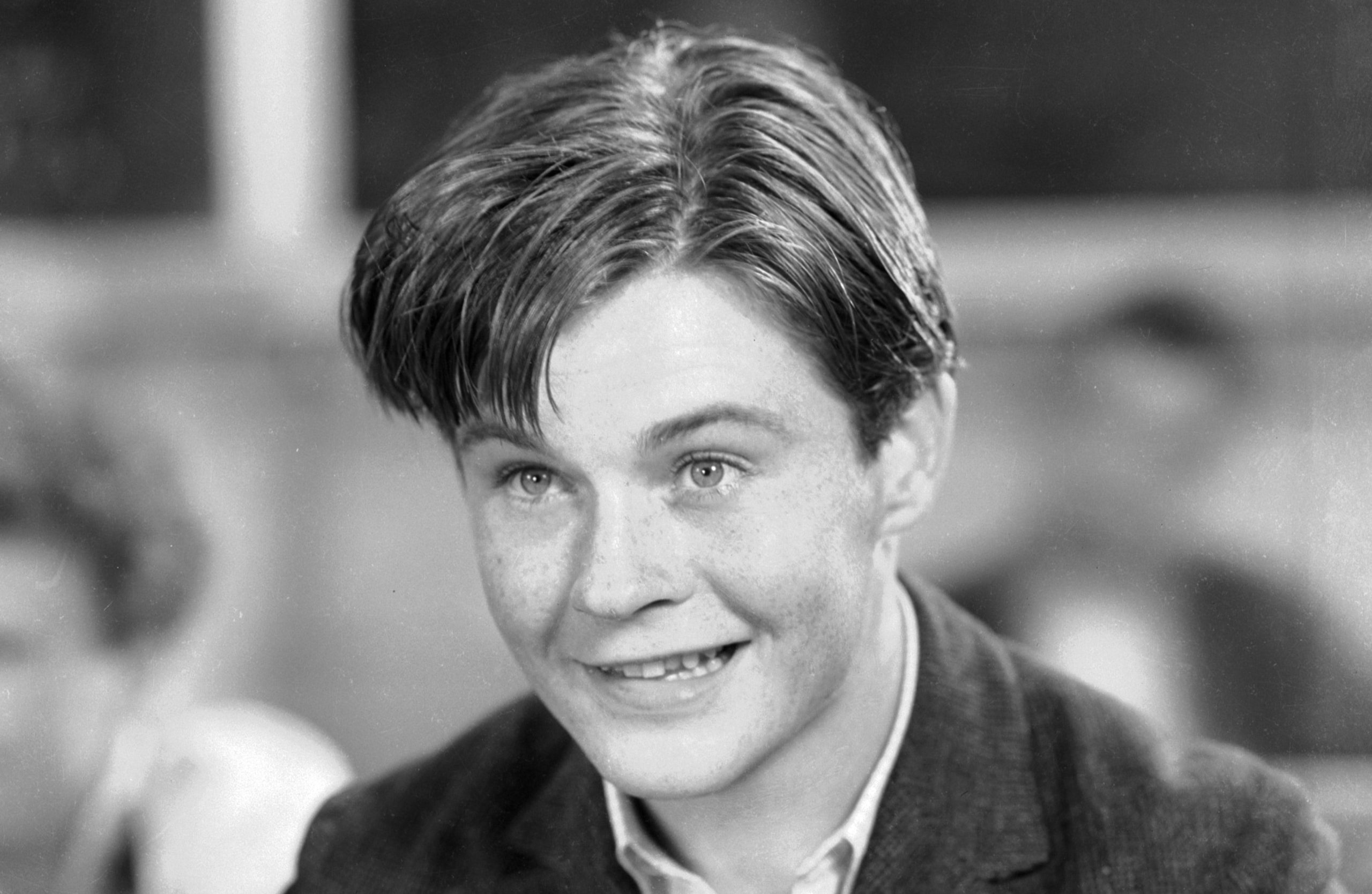 Remarkably, the film's studio-bound production design gives it that sense of intimacy filming in a practical location – like, say, Montgomery's Prince Edward Island, in Canada – might have otherwise prevented. The story within the film is one of family and emotional intimacy, and although sprawling landscapes and vistas might have evoked some ethereal otherworldliness for the orphan Anne to engage with, the cardboard interior sets, rough-hewn exterior sets and sense of closeness you can only get from building your film on a soundstage drives home the soft-focussed immediacy of Mintz' screenplay. One suspects the absence of colour photography aides this reduction in a sense of scale, with the glorious monochrome cinematography from Lucien Andriot (The Southerner, And Then There Were None) is crisp, bright, and free of any real sense of virtuosity. This isn't a criticism as much as it is a revelation, that a film so elegantly simple in background could be told so equally elegantly.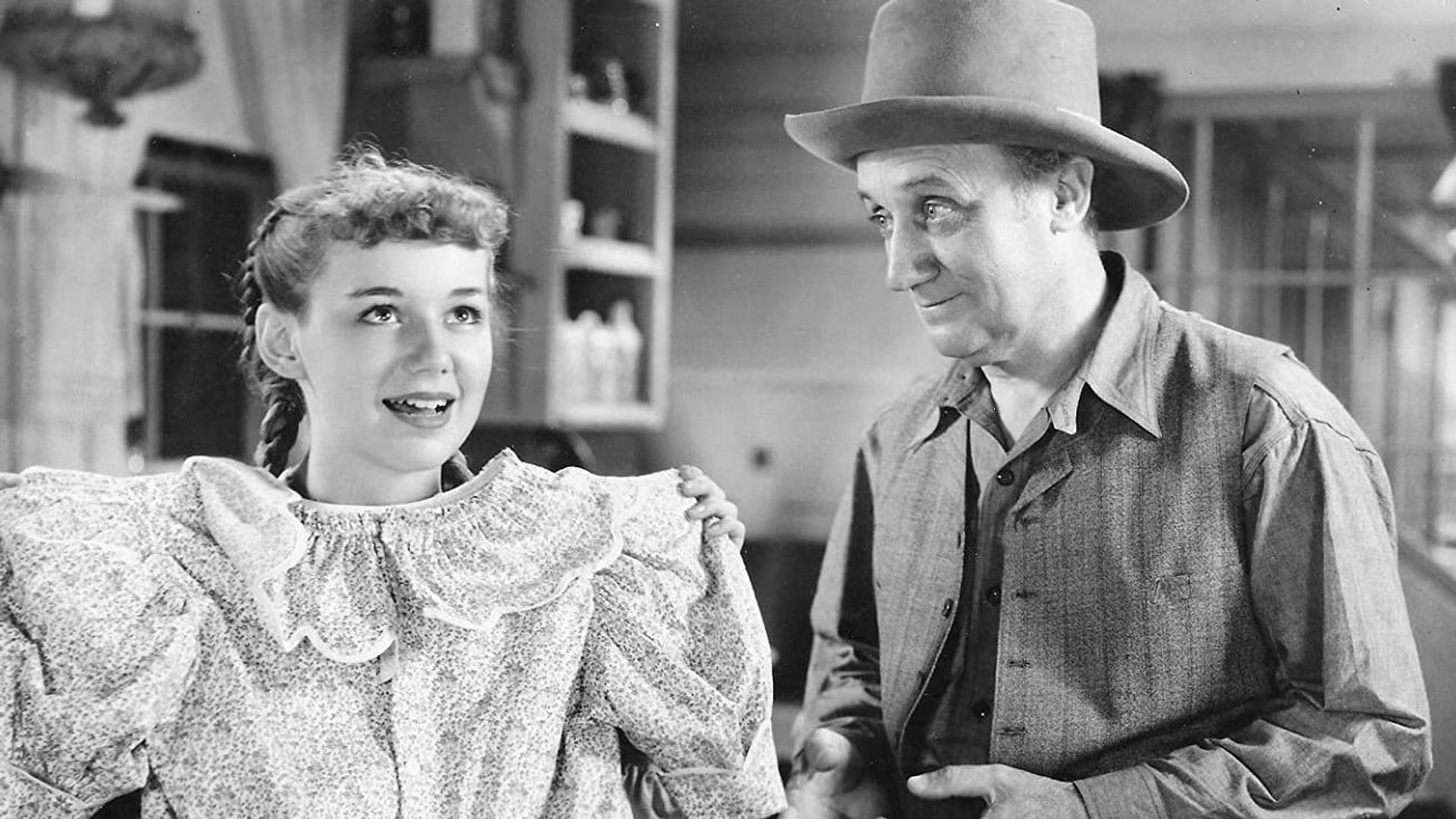 Of course, the film's greatest asset is its wonderful cast. Anne Shirley herself is a great little actress, very much in the mould of a young Judy Garland circa Wizard of Oz, and brings her enthusiastic patter with her co-stars and her delivery of the copious small-talk dialogue within the context of a lonely and hopeful young woman. Helen Westley is superb as the uptight and forthright Marilla Cuthbert, while OP Heggie is wink-wink charming as Matthew, around whom much of the film's plot mechanics initiate. Tom Brown (Niagara Falls, Ringside) plays Anne's love interest, the wide-eyed Gilbert, who starts the story as a bit of a bully  but who eventually charms the young girl and has a lengthy romance with her. Brown and Shirley have an easy chemistry that makes for playfully engaging viewing. Bit parts to Sara Haden, as the uppity Rachel Barry, Murray Kinnell as the village's local schoolteacher, and Gertrude Messinger as one of Anne's new friends, provide alternatively valuable side-characters, although the film largely hangs on the bickering volatility between Anne and Marilla, which is where its true strength lies.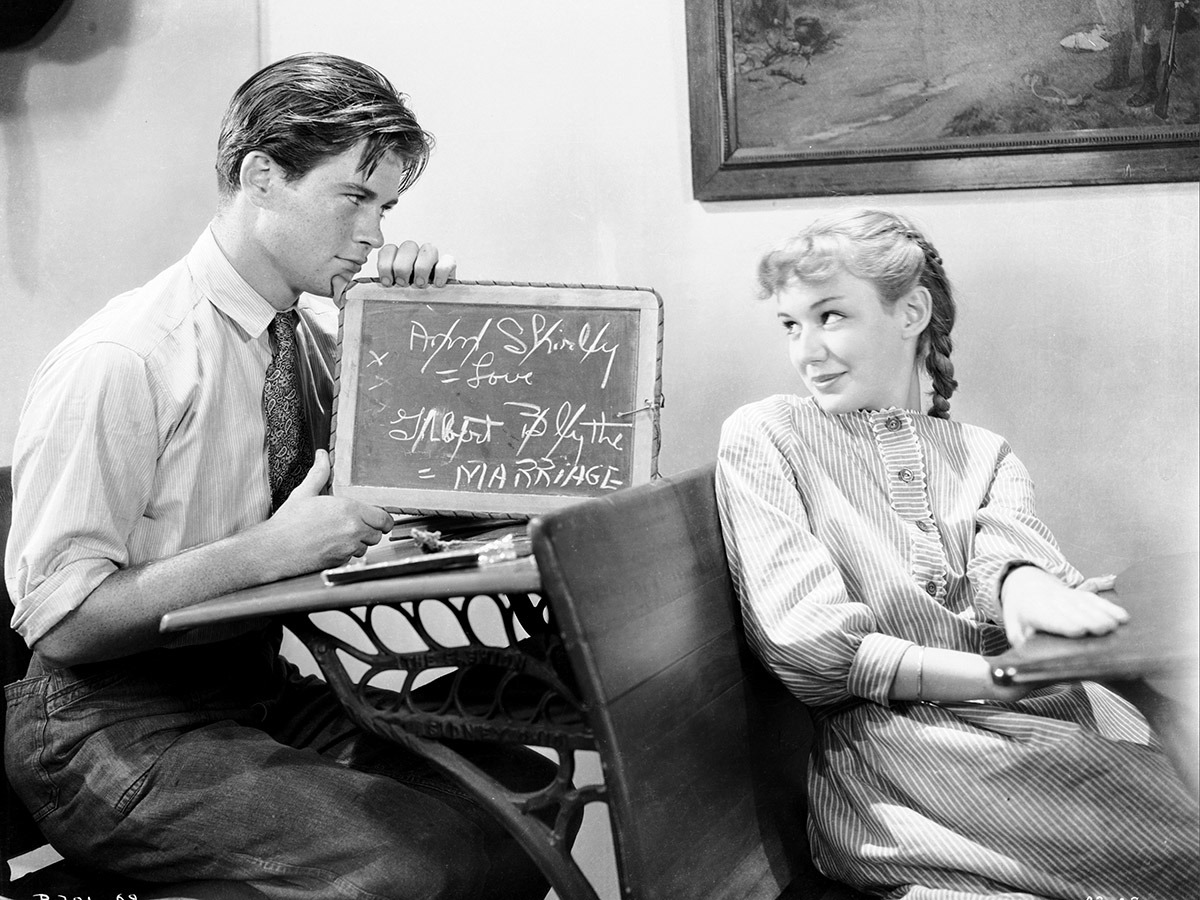 Anne of Green Gables is an eternally optimistic and fabulous story. That it is continually within rotation in Hollywood's production in both film and television variants is indicative of the cultural quality Montgomery's literary heroine has elicited in the century or so since her book debut. This is a wonderful, easy-going film that won't necessarily tickle the brain too hard, but it will charm the pants off you; Anne of Green Gables comes with my highest recommendation. An utterly effortless movie.
Who wrote this?