American actor and producer Burt Reynolds, an icon of 70's and 80's Hollywood cinema, has passed away.
Burt Reynolds' career began in television in America during the 1950's, appearing in series such as M Squad and Pony Express, before landing a major supporting role in Riverboat (1959-1961), and quit during the show's second season. A number of guest appearances on the small screen continued through much of the 60's, with the actor making his big screen debut in 1961's Angel Baby. More minor film roles eventuated, including Navajo Joe and Gentle Ben, whilst his small-screen career continued to build. Reynolds would join the cast of Gunsmoke in the mid-60's, in a recurring role, and would be cast as the lead in short-lived procedural Hawk, and again in the lead for police drama Dan August, a series he was reputedly dissatisfied with.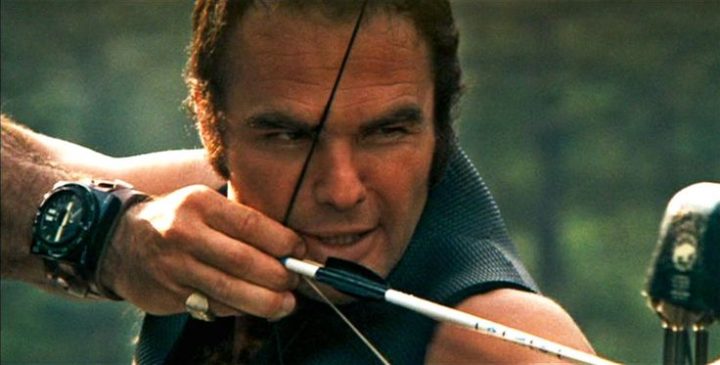 In 1972, Mr Reynolds appeared in John Boorman's classic Deliverance, alongside Jon Voight and Ned Beatty, and the film's success turned him into a major star. More feature films followed during the 70's, including White Lightning (1973), Lucky Lady (1975), and the film for which he's most fondly remembered today, Smokey & The Bandit (1977). He would appear in 1974's The Longest Yard, a prison-set comedy which would be remade years later with Adam Sandler in the lead, alongside Reynolds in a supporting role. Major box-office successes of the early 1980's came with The Cannonball Run, a sequel to Smokey & The Bandit, and the big-screen version of The Best Little Whorehouse in Texas, alongside Dolly Parton.
During the late 80's and early 90's, Reynolds' career began to wane, appearing in lesser films for a prolonged period but finding a resurgence after appearing in Paul Thomas Anderson's famous porn-based drama Boogie Nights, alongside an all-star cast including Mark Wahlberg, Philip Seymour Hoffman, Julianne Moore and Heather Graham. His role in Boogie Nights would garner him an Oscar nomination for Best Supporting Actor. He would also also co-star alongside Demi Moore in the critically reviled Striptease a year earlier.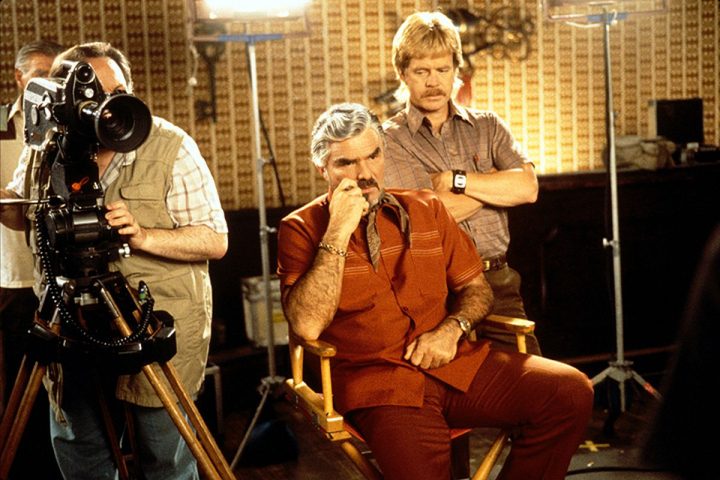 Among his varied films in later years, Reynolds starred in Mystery Alaska, Driven (with Sylvester Stallone), Without A Paddle, The Dukes of Hazzard (playing Boss Hogg), In The Name Of The King and, most recently, The Last Movie Star, a film for which Reynolds garnered a number of positive performance reviews.
Burt Reynolds passed away on September 6th, aged 82.
Who wrote this?