Movie Review – Deadpool 2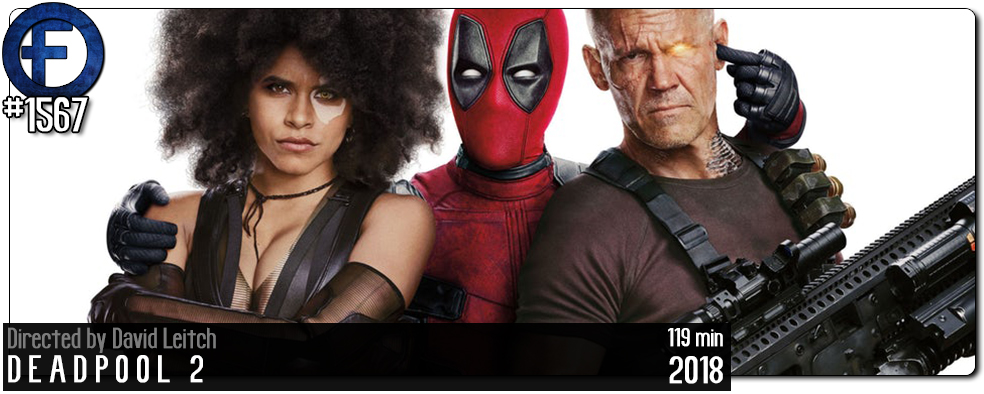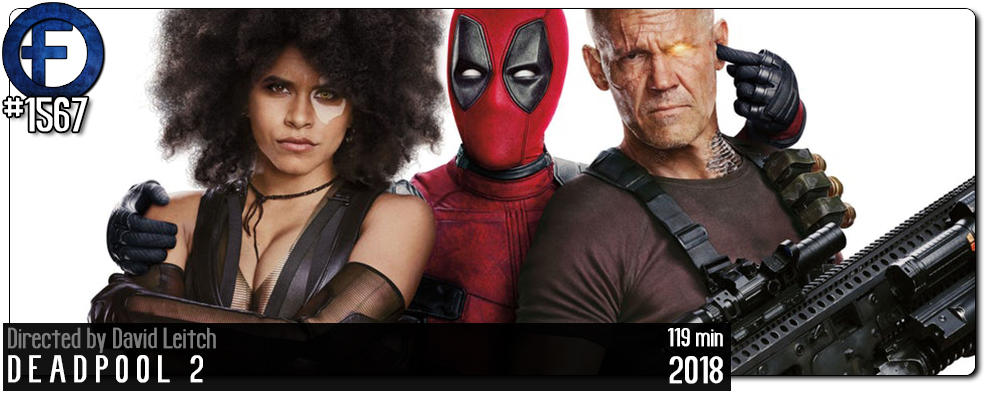 Principal Cast : Ryan Reynolds, Josh Brolin, Morena Baccarin, Julian Dennison, Zazie Beetz, TJ Miller, Brianna Hildebrand, Jack Kesy, Stefan Kapicic, Leslie Uggams, Karen Soni, Eddie Marsan.
Synopsis:  Foul-mouthed mutant mercenary Wade Wilson (AKA. Deadpool), brings together a team of fellow mutant rogues to protect a young boy with supernatural abilities from the brutal, time-travelling cyborg, Cable.
******
Sharp-tongued merc with a mouth Deadpool returns in Deadpool 2, a sequel to original film Deadpool and featuring also-returning star Ryan Reynolds as Deadpool. Yeah, it's another one, and sadly one of the last produced exclusively under the Fox banner now that Disney have acquired two-thirds of all Earthly popular culture. Directed by David Leitch, one half of the duo who helped Keanu Reeves avenge his murdered puppy, Deadpool 2 contains far more jokes and references to other films, a halfway decent opening credits sequence featuring a Celine Dion epic (very James Bond-esque) and a whole slew of random violence and depravity that will delight all but the least ardent Deadpool fans.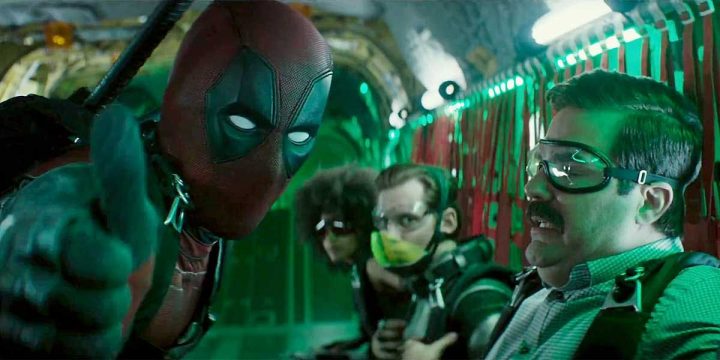 Starring everyone's favourite Canadian husband of Blake Lively, the fourth-wall breaking of Deadpool kicks off from frame one and never stops. Ostensibly built around a bonding session between the title hero and an overweight pubescent New Zealander, Deadpool 2 runs the gamut of poor taste comedic shtick, incredibly poor taste violence and gratuity, and an inordinately frantic sense of adventure that never lets up; basically, it's the first film ramped up to eleven (if that's possible). Sure, it's the cliched superhero sequel, succeeding in spite of itself but hell if it isn't a blast of great fun. Deadpool has to protect a young mutant boy who once appeared alongside Sam Neill in Hunt For The Wilderpeople from the incredibly dangerous time-travelling assassin from the future, Cable (Thanos), who has come back to kill the lad for reasons known only to those who wrote this thing.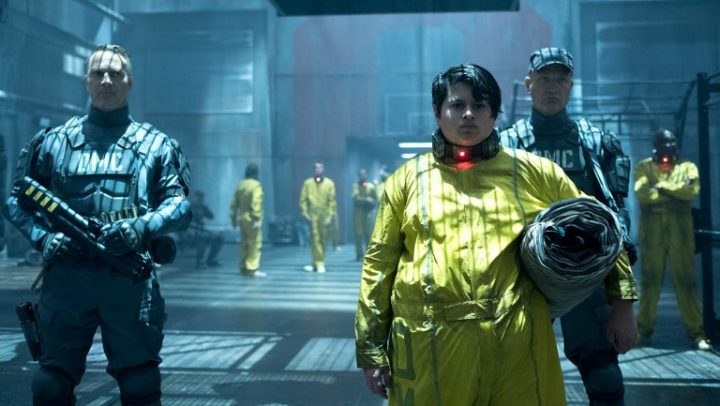 As part of his mission, Deadpool recruits a team he calls X-Force, with notable members including the lucky Domino (Zazie Beetz) and the hugely unlucky Peter (Rob Delaney), whilst in order to take revenge on a monstrous former captor, Russell (Julian Dennison), aka Flamefist for obvious reasons, recruits the enormous Juggernaut; turns out, this mismatched coalescence of superheroic team-ups makes for high octane destruction with ripe adult laughs, sublime meta-references (not only at Fox's own X-Men properties and other Marvel brands, but also other popular comic book properties you martha have heard of) and a surprising amount of heart. The screenplay, credited to industry newcomer Ryan Reynolds as well as two other old hands, Rhett Reese and Paul Wernick, zings along with the franchise's trademark patter and non-sequiturs, offering derivative comic book tropes within a framework of self-referential silliness and a charming musical selection rivalling the choices of James Gunn only with covers.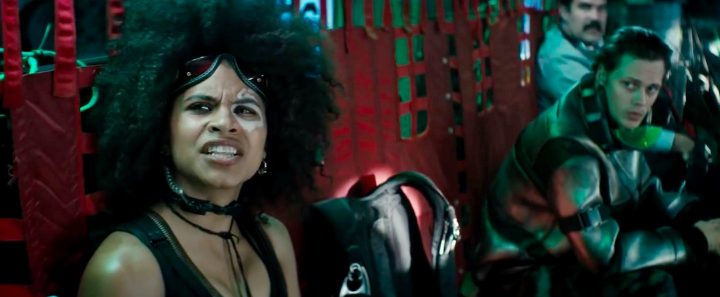 The delectable Morena Baccarin returns as Deadpool's still-hot girl, Vanessa, whilst the funnier supporting cast in comicdom – TJ Miller's Weasel, Leslie Uggams' Blind Al and taxi driving wannabe-superhero Dopinder (Karan Soni) – make solid work of Wade Wilson's bizarre extended family. A smattering of gut-busting superstar cameos (particularly the greatest end-credit tags ever filmed) also keep the laughs coming throughout. Co-stars Thanos and Zazie Beetz steal the show as their respective characters, all-CG X-Man Colossus once more struggles with the franchise's violent tendencies, and the rebooted Juggernaut (voiced by Ryan Reynolds) has some hilarious moments to shine. But it's obviously Reynolds' film to own, with the star laying it on thick as he mugs and riposte's his way through each scene, vulgarity and insolence the order of the day as he catapults between semi-serious dramatic beats and outright slapstick to draw a laugh. The heart and soul of the franchise, Reynolds knows when to lead and when to let his supporting cast do their stuff; I think it's a far better thing that Deadpool be part of an ensemble than a solo act, mainly because his best gags come when working off of others.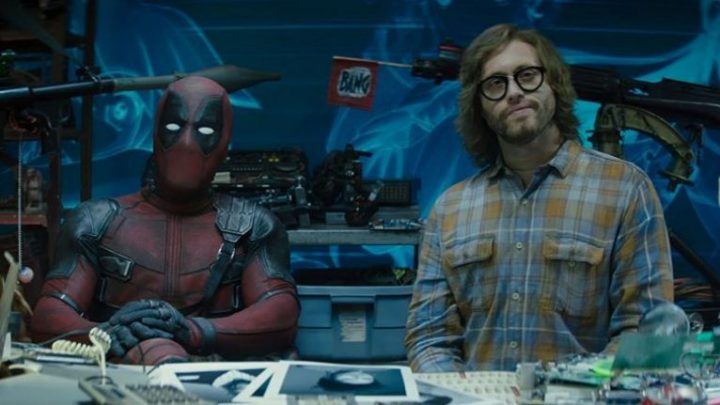 Director David Leitch replaced Tim Miller for the sequel, Miller deciding instead to take on the dangerous proposition of a sixth Terminator film (time will tell on that) and Leitch brings his action-flick sensibility across from John Wick and Atomic Blonde to deliver some serious action set-pieces (including an armoured truck destructo-sequence to rival anything from a Fast & Furious flick) whilst maintaining that undercurrent of anarchic fun. The body count is enormous, the kill-shots are superb and the physics-mangling creativity in utilising all of the X-Force's superpowers is hilariously cool: Leitch's commendable direction feels less like he's aping Miller's stage-setting work in the first film and more like simply broadening the canvas upon which Reynolds gets to paint, and although the film perhaps doesn't succeed in all aspects of its mandate to entertain it certainly does enough to make me hyped for a third film.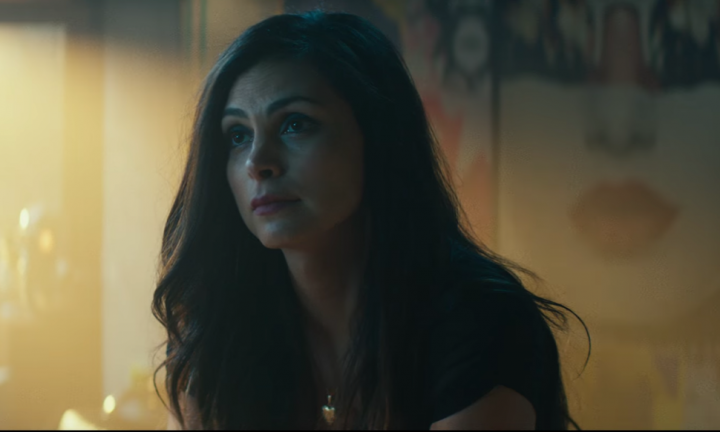 In terms of sheer production value, Deadpool 2 is a massive step up for the franchise, with bigger visual effects (the opening car chase from the first film looks positively Atari-esque by comparison now) and a more propulsive action quotient ensuring audiences have plenty of shit to watch whilst chugging down their cola and popcorn. As a story, there's some elements here that aren't as polished as they were previously, notably Deadpool's relationship with Weasel and Blind Al, and Morena Baccarin's short-lived reprisal as Vanessa – although emotionally cogent to Deadpool's arc of growth and renewal – felt like I was being shortchanged. The resolution afforded to Cable's plot also felt weak: for such a high-profile character his motivation was strong but the execution of his denouement was a mere shrug of the shoulders. Baffling. As all good sequels do, the film bettered its progenitor in many, many ways, but the stumbles with basic plot threads never quite tying off at the end made the film feel a wee bit scattered. Deadpool 2 certainly isn't as taut as the original.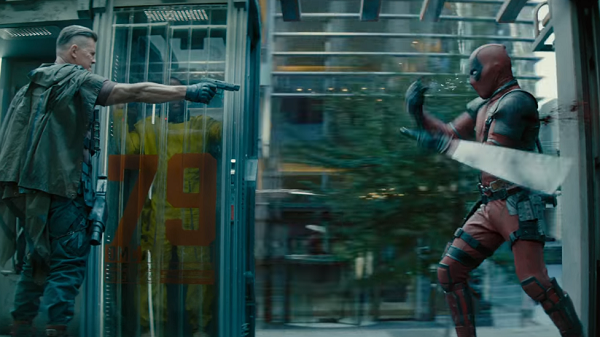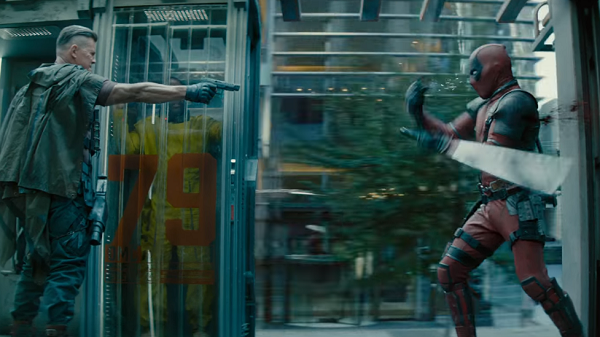 Deadpool 2's refusal to buck convention and instead embrace the tenets of a sequel – higher budget, wider scoped story and far more enthusiastic indifference towards Negasonic Teenage Warhead (again played by Breanna Hildebrand) – make this cartoonishly violent, elegantly balletic action flick an anarchic blast of Canadian-made entertainment that's as gross and disgusting as possible. Deadpool 2 is a bloody great time for the characters and, if it is indeed the last great Fox-produced comic book movie (and nothing we've heard about X-Men Dark Phoenix or The New Mutants suggests it won't be) then Reynolds, Leitch and his red-garbed unkillable mercenary have scorched all to come with their impossibly debauched sequel.
Who wrote this?