Movie Review – Going My Way

Principal Cast : Bing Crosby, Barry Fitzgerald, Frank McHugh, James Brown, Gene Lockhart, Rise Stevens, Jean Heather, Porter Hall, Fortunio Bonanova, Eily Malyon, Stanley Clements, William Frawley, Carl "Alfalfa" Gibson.
Synopsis: Father Charles O'Malley, a young priest at a financially failing Church in a tough neighbourhood, gains support and inspires his superior.
*****
Few films have left me as ambivalent to Oscar's Midas touch than this low-key Bing Crosby vehicle, a leisurely paced character piece that doesn't hit the notes it so obviously wants to. The story of Going My Way is one of controversy and success: the film was the highest box-office earner of 1944, no small feat, and it enshrined Bing Crosby as a formidable film superstar and major industry draw. The film is also noted as the first (and only) time an actor was nominated for both Best Actor and Best Supporting Actor in the same role in the same film, with co-star Barry Fitzgerald going on to win in the supporting category and prompting a rule change from the Academy to prevent it occurring again. Going My Way has the hallmarks of Oscar glory, a top-line star, songs by the prestige musical team of Burke and Van Heusen, and former Marx Brothers director Leo McCarey, himself a director of note at the time. But the film foundered badly, let down by a too-dour screenplay, wandering focus and generally dull premise.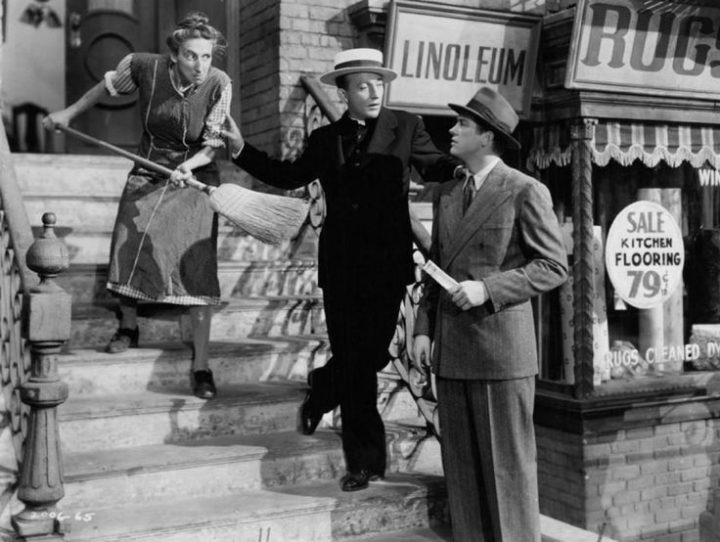 Crosby stars as Father Charles O'Malley, an Irish Catholic priest sent to New York's St Dominic's Church, a parish overseen by elderly pastor Father Fitzgibbon (Oscar-winner Barry Fitzgerald), to promote growth in the dwindling congregation and save the church from being swallowed up by local banker Ted Haines Sr (Gene Lockhart) and his son Ted Jr (James Brown). O'Malley encounters a local runaway, Carol James (Jean Heather), a rag-tag gang of street urchins led by Tony Scaponi (Stanley Clements), and former flame, opera singer Genevieve Linden (Rise Stevens), all of whom help the pastor in salvaging the future of the church.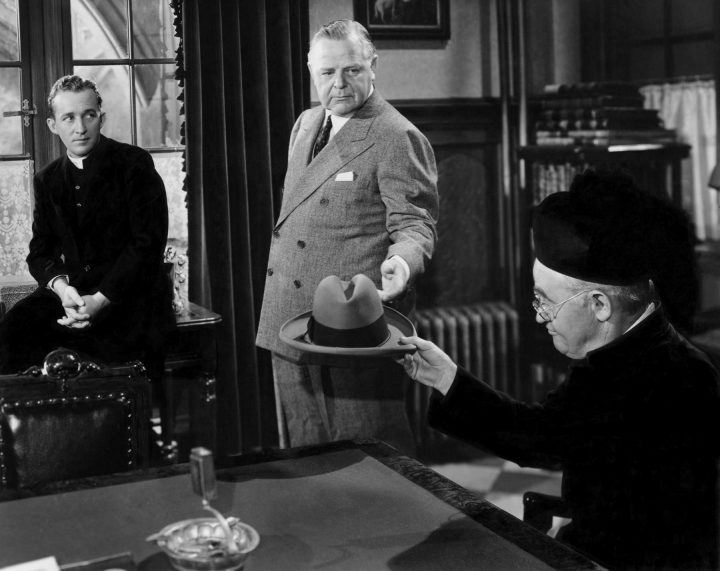 Perhaps my indifference to Going My Way stems from a preconceived idea I had going into it about Bing Crosby's venerated screen stature. I guess I expected something different to what I got, with the all-singing, all-dancing Crosby failing to do much to ignite the screen in this super-serious drama about a small New York City church and its curmudgeonly ageing pastor. Sure, Crosby gets to sing some songs, and he's abetted by co-star Rise Stevens, an accomplished operatic megastar in her own right, who delivers some mighty fine vocal performances in her couplet of songs here, but the inert structure of this tepid film does little to imbue the ol' Hollywood Magic at any stage.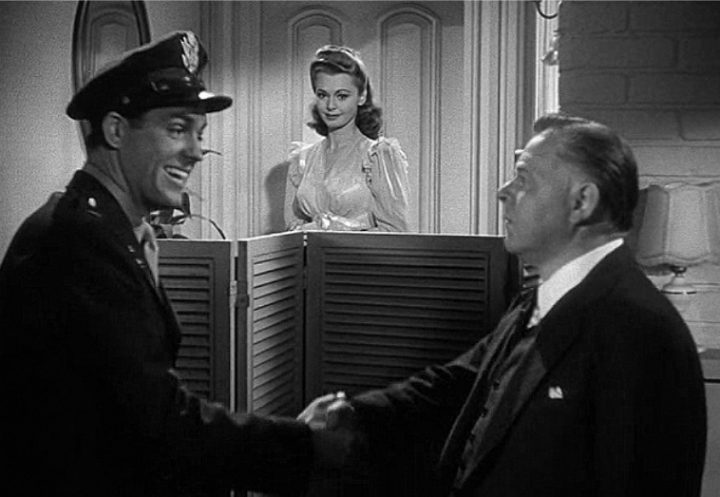 The film is based on a story by director McCarey, with a screenplay by Frank Butler and Frank Cavett, and it's a bothersome affair about a do-gooder priest sent in as some kind of "fixer" if you like. Crosby's natural screen charm does its best to personify the diffident character he's forced to play. Gone is the toothy-grin exuberance we've come to expect from a Crosby film, and taking on a more serious role – while obviously bringing Oscar glory in the form of Best Actor – limits the range the normally potent performer can exhibit. The story feels flat, glacially paced and overtaken with its own super-seriousness, with characters bereft of any real depth and a formulaic plat that seems trite by today's standards. Against Crosby, Barry Fitzgerald is excellent as Father Fitzgibbon, although a motivational vacuum hovers over proceedings throughout his warm-hearted arc. Fitzgibbon is supposed to be a bit of a grump and a bit of a grouch, and Fitzgerald plays him well, although at no point did I ever really empathise with him. This character disconnect inhibits the overall success of the film.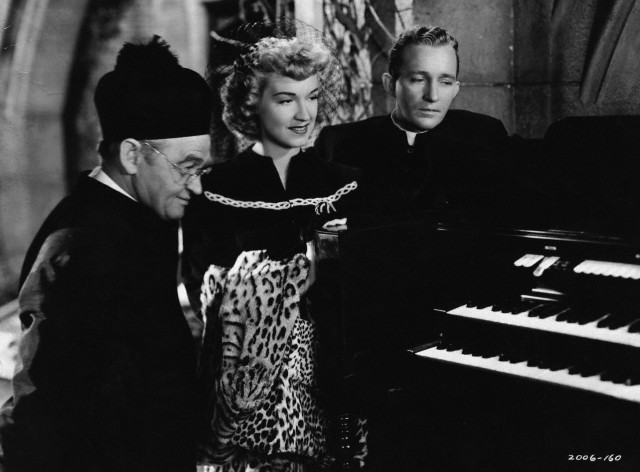 The film often finds itself too far into tangential subplots as well, with a confusing arc involving Jean Heather's teenage Carol and the suave son of a banking mogul, James Brown's Ted Haines, Jr and their sudden romantic partnership feeling shaved from the fringes of a completely different film, and Rise Steven's last-act role as assistant saviour of the church through her singing prowess never quite feels legitimate. Elements to the film feel too disparate to really click, and if I'm brutally honest even some of the songs feel out of place – particularly the piano-accompanied ones sung by Crosby and his fellow actors. Is Going My Way a musical or is it a drama, the film doesn't seem too sure so it tries to be a little bit of both, with limited success.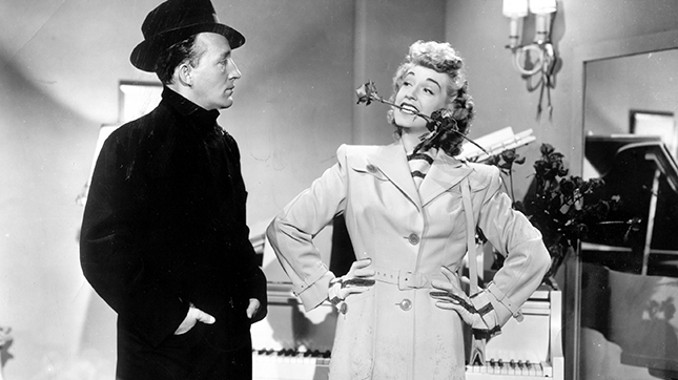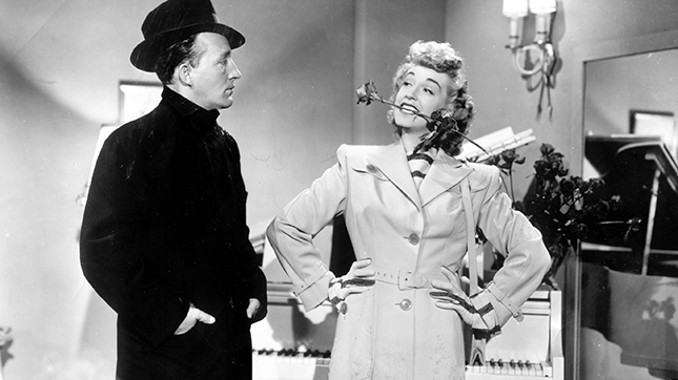 Hindsight is a splendid thing. There's an argument that both Billy Wilder's Double Indemnity and George Cukor's Gaslight, against both of which this film was up against for Best Picture in that year, are the superior films, and those arguments have credence. In terms of pure entertainment I felt Going My Way was a weak Best Picture entry, lacking a spark of life in its resolutely placid offering. Crosby doesn't seem pressed to provide the film with a moving or graceful performance, Leo McCarey's direction feels technically solid but indifferent to mood, while ill-fitting elements and story points have a sense of jarring ambiguity externally of the central plot. Going My Way, as well as failing to have a single thing to do with the title, is a film driven by Crosby's star wattage but ending up a historical misfire I found boring. Pleasant enough for Sunday afternoon filler, the film isn't bad, it's just okay. Which, considering the talent involved, isn't great.
Who wrote this?