Movie Review – Mrs Miniver

Principal Cast : Greer Garson, Walter Pidgeon, Teresa Wright, Dame May Whitty, Reginald Owen, Henry Travers, Richard Ney, Henry Wilcoxon, Christopher Severn, Brenda Forbes, Clare Sanders, Marie De Becker, Helmut Dantine.
Synopsis: A British family struggles to survive the first months of World War II.
****
Omnipresent fear and implacable resolve is the order of the day for Mrs Miniver, William Wyler's evocative World War II drama film where innocence lost caves in even the hardiest of British families. With Britain heading to war against Nazi Germany, the impact of the conflict on one wealthy family is depicted with moving grace and stoicism against what must surely have been a truly fearful time. The threat of bombs falling on their homes, of food rationing and, most acutely, the youth of the country heading into battle with a stiff-upper-lip and swish of derring-do, Mrs Miniver has the melancholy weight of the world on its shoulders, and is a darn fine as a result. Emotional, wonderfully filmed, well acted and honest as the day is long, this patriotic, uplifting film remains as potent and effective now as it was in 1942.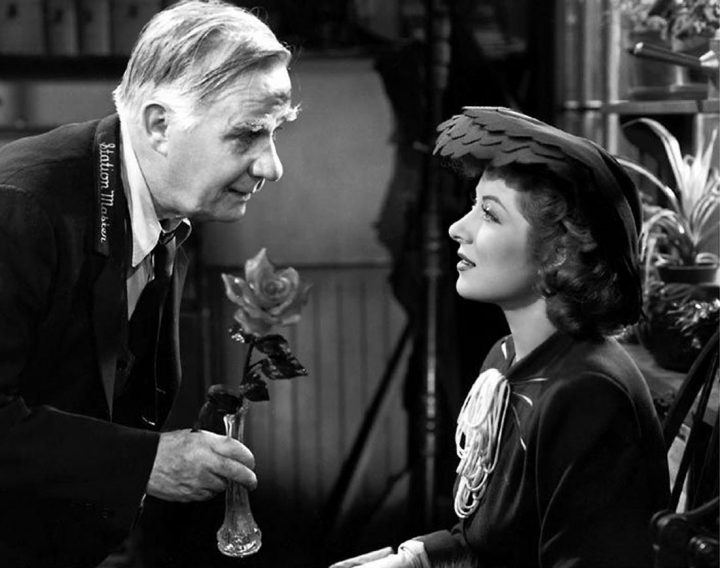 Successful architect Clem Miniver (Walter Pidgeon – How Green Was My Valley) lives with his wife Kay (Greer Garson) and their children, elder son Vin (Richard Ney), Tony (Christopher Severn) and Judy (Clare Sanders) in a wealthy home outside London. The United Kingdom is on the brink of war with Germany, and the threat of conflict hangs heavy over the country, although typically for the British their disdain for war and diffident opinions on survival give them a false sense of security. Vin, who along with the majority of young men his own age, signs up for service, joining the Air Force; before leaving for duty he proposes to girlfriend Carol Belden (Teresa Wright), young granddaughter of Lady Belden (Dame May Whitty). Eventually, the constant air-raids and approach of German forces to the coast of France, within striking distance of England, as well as an encounter with an actual German pilot (Helmut Dantine) crash-landed in Miniver's back yard, bring with it the reality of war and the constant fear of imminent destruction.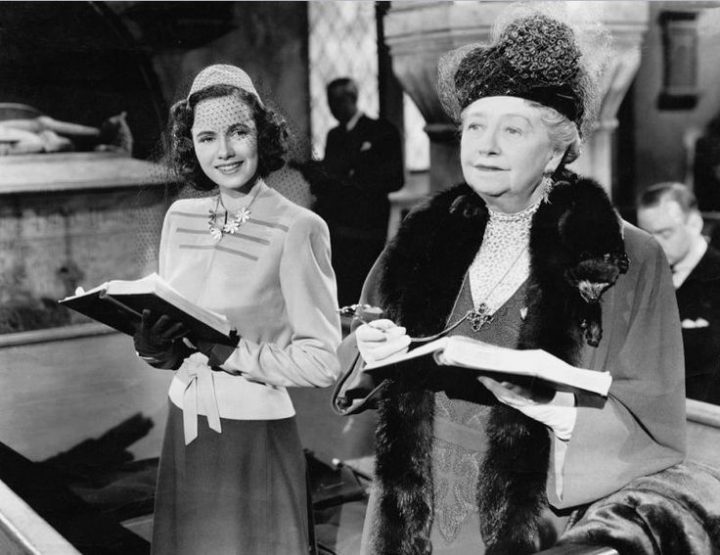 Realising your entire world is changing without you, for the worse, and there's not a lot you can do to stop it, might seem like a far-fetched idea, but considering where our planet is heading today Mrs Miniver's arc perhaps isn't quite that extreme. Told through the eyes of the eponymous Miniver matriarch, Wyler's film isn't as genteel or glossy as you'd expect, dealing with themes of loss, of constant fear, of worry about family, all with a depth of subtlety bubbling beneath the pretence. The film is loosely based on Jan Struther's 1940 novel of the same name, with a screenplay here credited to four writers – Arthur Wimperis, George Froeschel, James Hilton and Claudine West – with characters that personify the prevailing social norms of the day (the Mrs is a prototypical housewife, while Mr Miniver sleeps in his pyjamas in a single bed and treats his offspring as "his wife's children"…) having to traverse the grey drab of early wartime Britain. As the Miniver family hunkers down in their bomb shelter, the truth of war comes home to them all.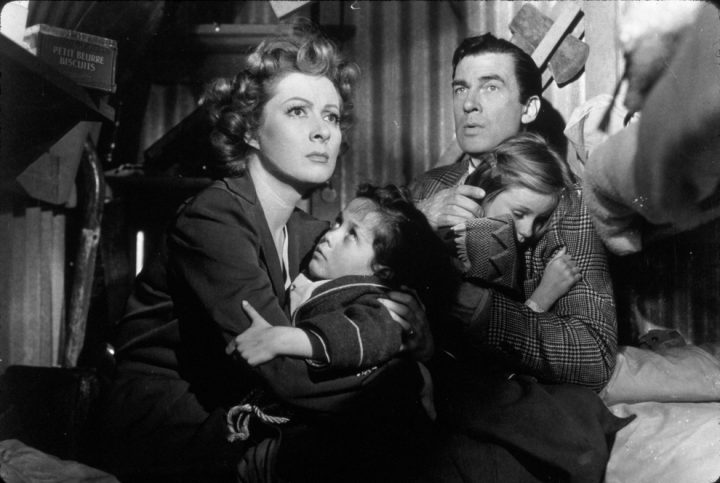 While I'd hardly consider the film's dialogue revelatory or particularly prescient (the film did win the Oscar for Best Original Screenplay) there's a truth to the heart of this film that can't be faulted. Wyler's experiences in the army – you really should watch HBO's terrific Five Came Back to gain an appreciation of his feelings about the subject – brought with it a pursuit of truth to the period, an incongruity of "life goes on" even while war rages around them. A sequence in which the family sits below ground, safe in their shelter, as the sound of combat envelops them from above, discussing knitting and cats and sipping tea, is both tragic and darkly funny; the Miniver's would be acutely aware that their world would be changing while they sit in relative safety. Naturally, tragedy must strike, and it does, but not in the way you'd expect. Irony in war is the deadliest of mistresses, and Mrs Miniver's sucker-punching its audience is a strong statement on the absurdity of global conflict and one of Wyler's most enduring images. Not to mention the iconic final monologue by the town's pastor, offset by the gaping hole in the church roof and the sight of Britain's finest flying off to fight Germans, which remains one of the great closing scenes in any film ever.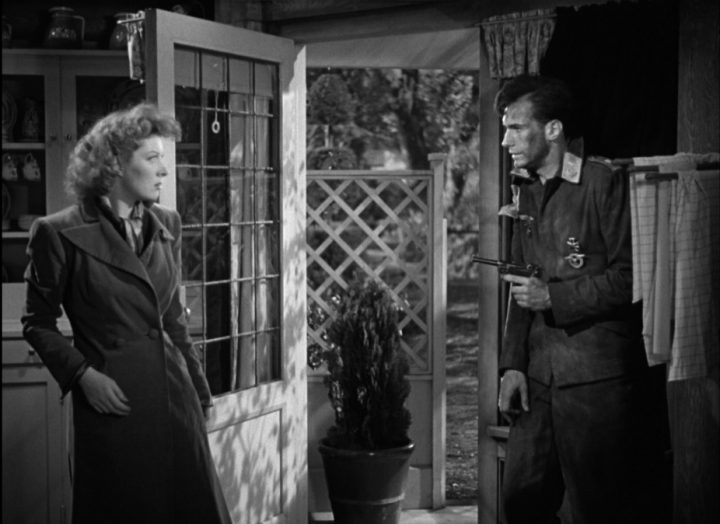 A character-driven film, Mrs Miniver's great strength is its wonderful ensemble cast, led by Greer Garson as the title character and a solid Walter Pidgeon, appearing in his second Best Picture in a row after How Green Was My Valley, as her husband. Garson is excellent as Miniver, offering a complexity to what might have been a singularly cliched role as family housewife. Her attempts to maintain normalcy in the face of an upended life are captivating in that motherly way, and Wyler's camera loves her. The film's most tragic moment, the third-act passing of a main character, is handled with genuine empathy by Garson and it's little wonder she snagged the Oscar here. Pidgeon, for his part, is a worthy accompaniment, nominated for Best Actor with an effectively straight-laced performance indeed. Richard Ney and Teresa Wright (the latter in her Oscar-winning role) are also excellent as Vin and Carol respectively, personifying the youthful future ahead, while a great supporting role by (Dame) May Whitty, as the rapacious old lady of the village, ensures the doom and gloom isn't all dark. Henry Travers (It's A Wonderful Life) pops up as a stationmaster, in a brief but effective Oscar-nominated performance as well.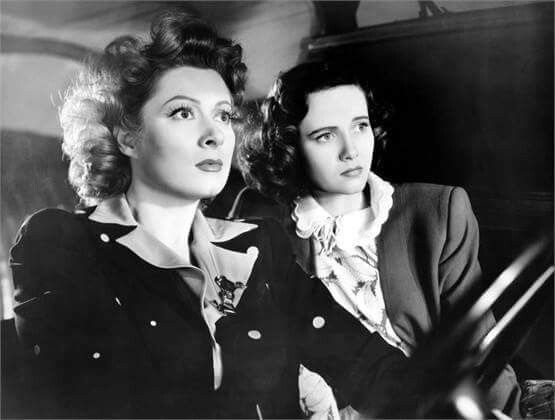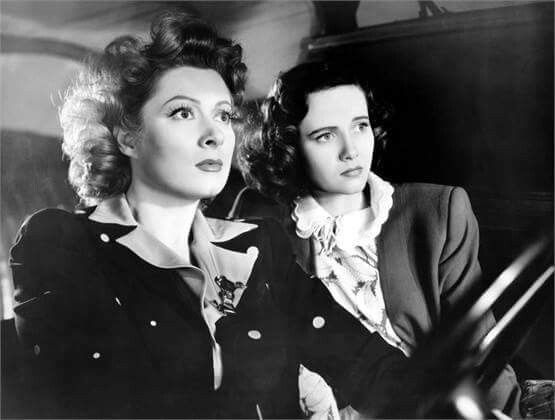 There are some starkly powerful moments in Mrs Miniver. Wyler's use of imagery is on-point here, the crisp black and white cinematography (another Oscar-winning element to the film) looking marvellous indeed, and the story's gradual arc from peaceful idyllic completeness to half-ruined buildings is reflective of the trauma war inflicts on all those caught up in the maelstrom. Yet, despite the shattering destruction, the film's upright thrust and refusal to blanch in the face of death is a powerful reminder not to avert our gaze against evil. Resoundingly moving, at times darkly comic, Mrs Miniver is a stirring wartime classic that elevates the patriotism and the righteousness of those who stand against terror and cruelty for the sake of all.
Related articles
Who wrote this?