Movie Review – Call Me By Your Name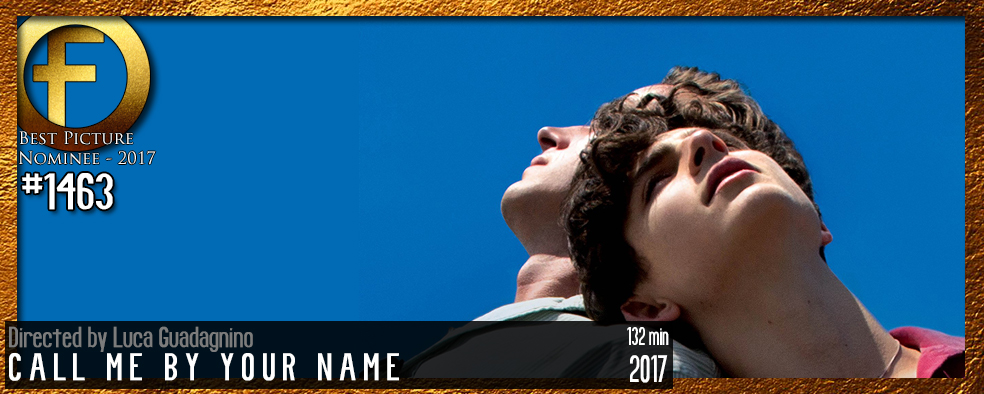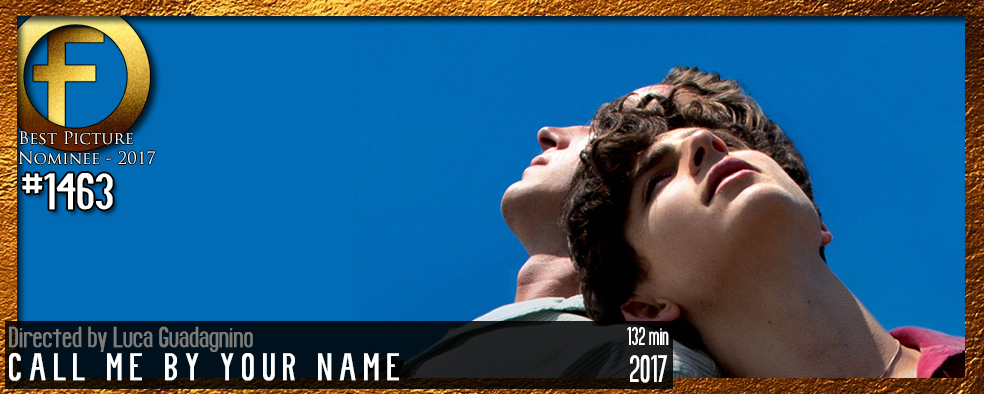 Principal Cast : Armie Hammer, Timothee Chalamet, Michael Stuhlbarg, Amira Casar, Esther Garrel, Victoire du Bois.
Synopsis: In Northern Italy in 1983, seventeen year-old Elio begins a relationship with visiting Oliver, his father's research assistant, with whom he bonds over his emerging sexuality, their Jewish heritage, and the beguiling Italian landscape.
*****
Embryonic love has rarely been so starkly displayed as it is in Call Me By Your Name, a film based on Andre Aciman's novel and adapted by legendary Hollywood figure James Ivory, who serves as screenwriter here. Directed with an idyllic, pastel-coloured hue and a luxuriant pace, Call Me By Your Name calls back other same-sex features to tap into the emotional complexity of expanding sexuality, notably Blue Is The Warmest Colour and Best Picture Oscar winner Moonlight, both of which contain similar elements of raw human potency. Ostensibly the third in director Luca Guadagino's loosely-connected "Desire" trilogy – after I Am Love and A Bigger Splash – Call Me By Your Name is a heartwarming, heartbreaking, sentimental, all-too-moving account of young love that lands crucial moments brilliantly, and offers an altogether moving, if provocative, film experience.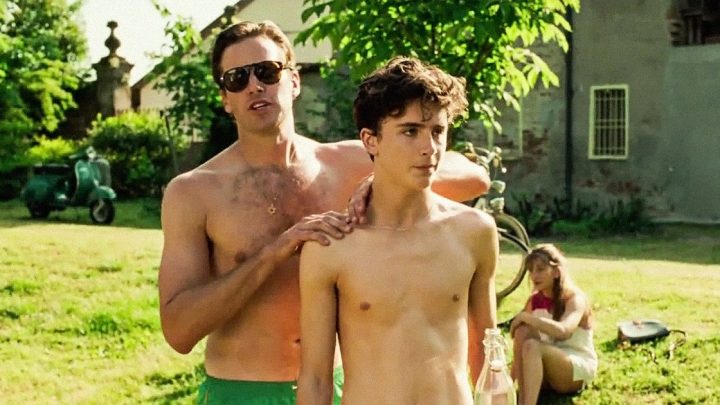 Young American teen, music prodigy Elio Perlman (Timothee Chalamet) is living with his archaeologist father (Michael Stuhlbarg) in Italy, where he spends his time whiling away the hours with his girlfriend Marzia (Esther Garrel). In the summer of 1983, Elio's father invites a grad student, Oliver (Armie Hammer) to stay with them in order to help with his academic paperwork. Although seemingly indifferent to Oliver's charm and looks, Elio finds himself drawn to the man, forming a bond of friendship and sexual awakening.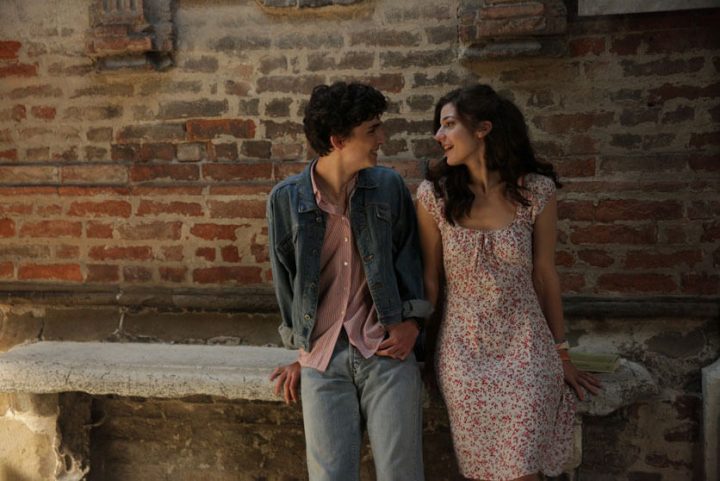 Adolescent love can be a heady, impossibly inexplicable thing. The emotions coursing through your body, the heat and lust of attraction surging as hormones take hold, the desire of the young and the emboldened nature of attention make for a compelling mixture in Call Me By Your Name, a film in which Timothee Chamalet's Elio becomes aware of his One Great Love, fellow Jewish academic Oliver. Despite having a girlfriend, with whom he is sexually active (fumblingly so, in one amusing scene), Elio's attraction to Oliver prompts a sense of confusion and embarrassment to a degree, which in turn elicits some amusement for the older Oliver. The dynamic between Elio and Oliver is subtle to begin with, a mild touch here or a glance there, often basking in the throbbing Italian sunshine with an explicitness only really hinted at.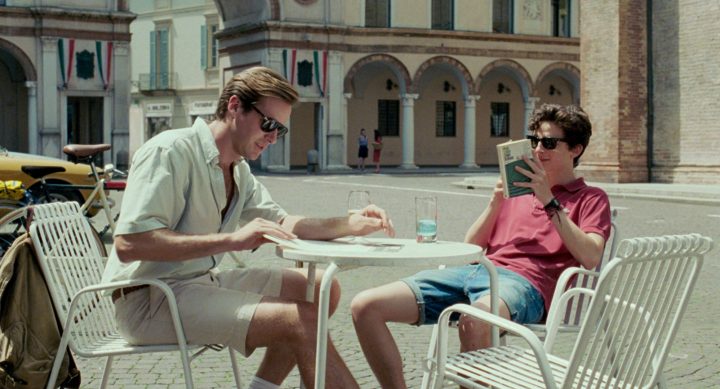 Ivory's screenplay is an impeccable combination of angst, humour and warmth towards its subject matter, and accomplishes the rare feat of having a film in which there is no antagonist other than the anguish of separation – like any great love affairs, the character's must bear the memory of the affair across separated time and space, which invigorates our investment in their plight – and is largely a film driven by mood and reflection. The romantic underpinnings of the film seem to crystallise harder with the Italian setting than they would in a more cynical America; Italy is a land of romance, love and philosophy and Call Me By Your Name espouses a lot of this free thinking Bohemian-ism within its liberal mindset, allowing Elio's feelings towards Oliver a gradated freedom to naturalise. The dialogue is both ripe with meaning and thick with emotion; Ivory's focus isn't so much that Elio and Oliver are both men, but rather than they're simply two human beings who've found each other.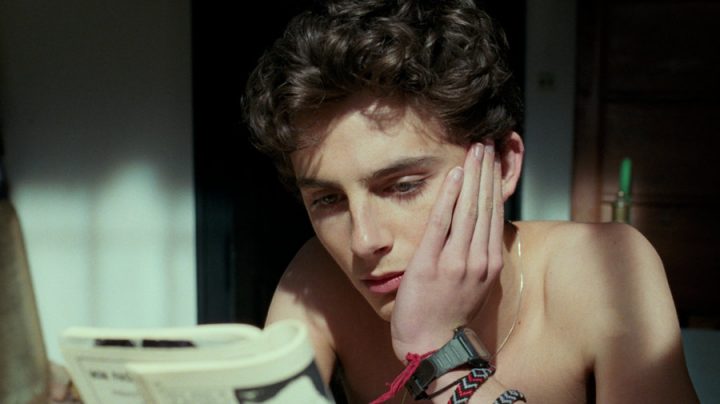 Easily the film's shining light is Timothee Chalamet, who personifies the awkward relational abilities of teenagers with a naturalness belying his experience. Chalamet is a revelation here, affecting and riveting as Elio's attraction and consummation of his infatuation runs the gamut of abrasive nonchalance into acceptance and then agony as Oliver's time in Italy draws to a close. Chalamet performs the heavy lifting here, opposite Armie Hammer's conducive supporting role, and his innocence and fragility is unbearably sweet. Hammer, for his part, is luscious and introspective, offering a more matured element to the relationship that feels almost paternal. The bond between the pair is palpable and their chemistry on-screen is undeniable. Although his role is reduced for the film's majority, notice should also be given to Michael Stuhlbarg's brilliant fatherly monologue at the film's ending, which encapsulates the state of both Elio and the viewer through their tears, and it's the most heartbreaking and meaningful speech in cinema in 2017. Although I'm not gay, I imagine this speech with resonate within the gay community immediately.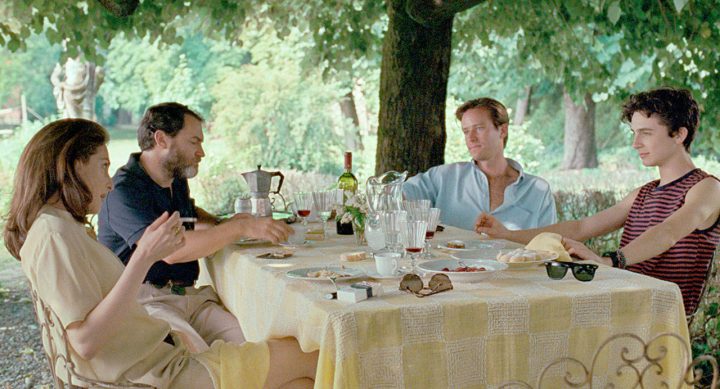 Where the film differs from other coming-of-age films is its directorial style, which feels a lot like a Richard Linklater film in that it's verite, often hand-held and almost docu-drama in feel. Luca Guadagnino's use of place and framing isn't particularly revelatory but he gives the film an eccentric feel of freshness, as if we're seeing this kind of story told for the first time. There's elements of Bertolucci's Stealing Beauty about Guadagnino's work here, sun-drenched and effervescent – saturated with human juice, as it were – although lacking the stunning beauty of Liv Tyler and replacing it with peaches. Call Me By Your Name is a worthy genre entry accompanying gay-themed films of recent years, delivering heartfelt character arcs and emotional weight while delving into the sense of love and loss that comes with an initiation into the white-hot incinerator of first love. A glorious exploration of feeling, Call Me By Your Name is exceptional, and a pleasure to have seen.
Related articles
Who wrote this?