Movie Review – Victoria & Abdul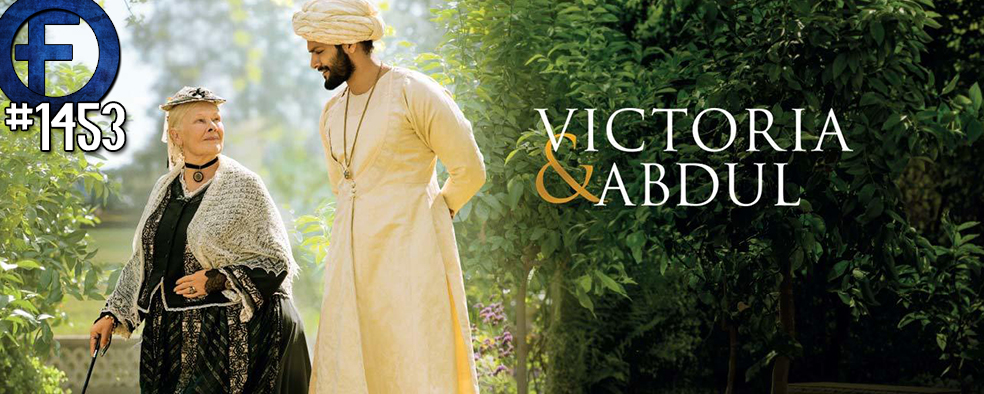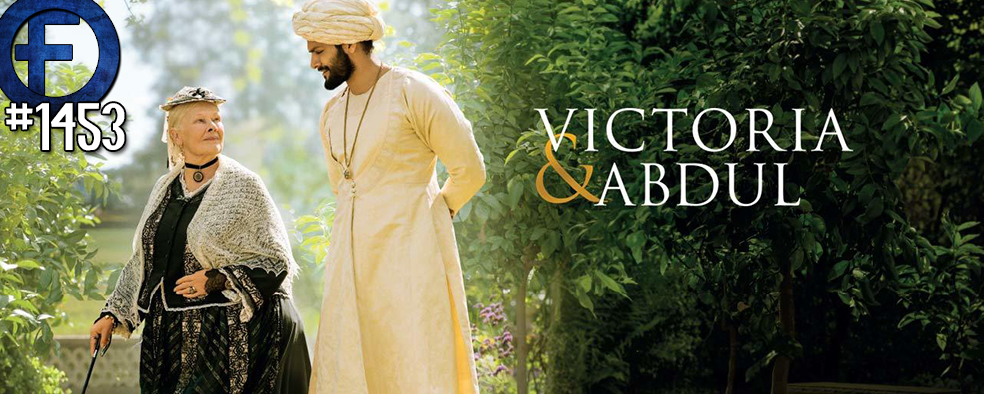 Director :  Stephen Frears
Year Of Release :  2017
Principal Cast : Judi Dench, Ali Fazal, Tim Piggot-Smith, Eddie Izzard, Olivia Williams, Adeel Akhtar, Michael Gambon, Simon Callow, Julian Wadham, Fenella Woolgar, Paul Higgins, Robin Soans.
Approx Running Time :   112 Minutes
Synopsis: Queen Victoria strikes up an unlikely friendship with a young Indian clerk named Abdul Karim.
*******
The British film industry's fascination with the monarchy continues with this kinda-maybe sequel to Her Majesty Mrs Brown (the one with Billy Connelly) in Victoria & Abdul, with tells of an ageing Queen Victoria (Judi Dench) during the final years of her reign finding solace in the company of an Indian servant. Told with a stately directorial style by Stephen Frears, Victoria & Abdul weaves some minor racial tension, classism and religious clamour between the genteel byplay of Dench and her co-star Ali Fazal, the latter of whom is both endearing and strangely distant against a more charismatic British cast. The film's nature is not to shock or even educate, but rather to give Dench yet another Oscar-calibre performance as a British Monarch (she won for essaying Queen Elizabeth I in Shakespeare In Love) and although it never soars as high as it wants to, the film is entertaining and packs an emotional wallop towards the end.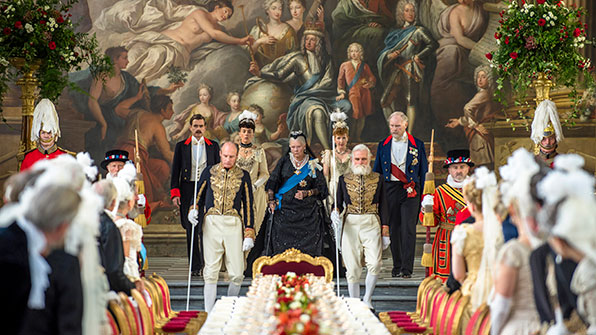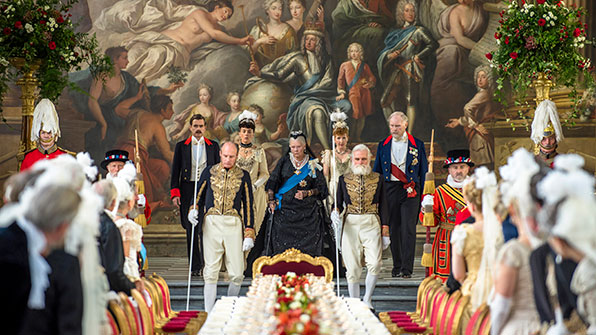 Queen Victoria (Dench) is nearing the end of her reign: constant duties including dining with dignitaries and getting very little exercise have taken its toll on her body, and she is now morbidly obese and utterly bored with the life she has. As a member state of the British Commonwealth, India has produced a number of exotic lures to the Queen, particularly rugs, and after her praise for a recent shipment invites two local Indian men to present her with a coin at Buckingham Palace. Abdul (Fazal) and Mohammed (Adeel Akhtar) journey to England to present the Queen with her gift, where Victoria takes a liking to Abdul's height and pleasant nature and begins to question him about Indian life, his worldview and eventually makes him her "Munshi", or teacher, of all things related to the Muslim faith. This sets of warning bells for the Queen's staff, including her indignant Private Secretary Sir Henry Ponsonby (Tim Pigott-Smith), Lady Churchill (Olivia WIlliams) and the Queen's son Bertie, Prince Of Wales (Eddie Izzard), all of whom seek to undermine the monarch's relationship with Abdul and send him back to the subcontinent.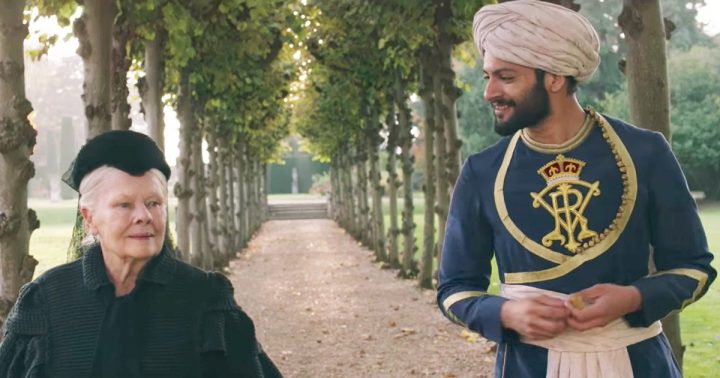 Victoria & Abdul is something of a misfire for the usually white-hot Stephen Frears. Frears' body of work down the years could be described without question as "solid" and by and large his films – particularly the biographical ones – are both searing (The Program) and/or heartfelt (The Queen), but none of them are objectively bad. This film, however, lacks Frears' usually precise sense of perceptive heat, making the film more an enjoyable meditation rather than anything pointed in its approach. The humanist comedic strains of High Fidelity are absent, the frisson of My Beautiful Laundrette, the solemnified frustration of The Queen, the layered beauty of Philomena or the outright comedic wit of Mrs Henderson Presents (again, with Dench) are avoided in favour of what I would consider a fairly bland, predictable, altogether safe film from a director who normally pushes boundaries in his narratives.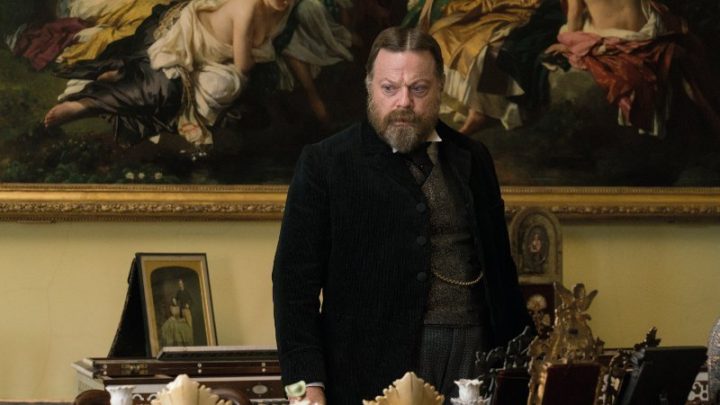 In saying all this, though, I thoroughly enjoyed Victoria & Abdul, perhaps more because the monarchy is enjoying a resurgence in pop-culture popularity with two series' about it (The Crown, with Matt Smith and Claire Foy and Victoria, with former Doctor Who star Jenna Coleman in the title role – both series' you should seek out) drawing respectable audiences everywhere, but largely because of the singular performance of Judi Dench. As she's proven in countless movies down the years, Dench can take even the most minor role and make it her own – her Elizabeth I performance, for which she was on-screen for a total of about ten minutes, earned her an Oscar – but when she's given a leading role, it's simply breathtaking. Dench is an actor of such strength and screen purity she makes her art seem effortless. A withering stare, a blistering monologue, or a soft smile all feel cohesive for the role of an elderly Victoria, and Dench commands the screen whenever she's on it (and that's a lot, here). She gives Victoria a tired strength indicative of the monarch's fading life, the Queen's boredom with the rote demands of her position and the fawning courtiers she must endure enabling her friendship with Abdul to blossom, and although it's a maternal friendship borne of the Queen's inquisitive disposition, Dench's imbues it with an underpinning sense of overlooking cultural differences.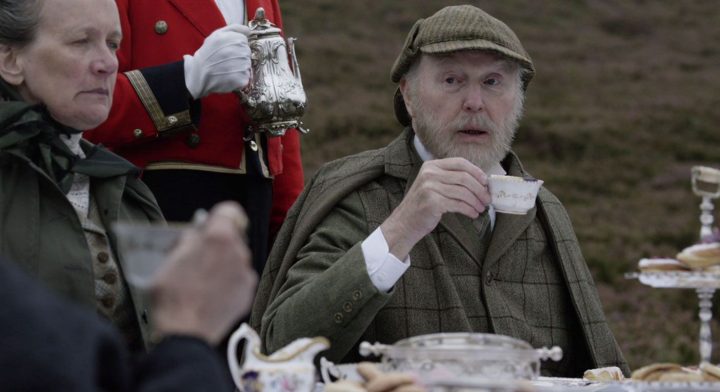 For his part, Ali Fazal plays the Queen's Munchi, Abdul, with grace and reserved humour. Fazal's performance against Dench is obviously weaker but the film does give him moments to show his ability – namely, towards the end, when Victoria passes and he must mourn her – and Frears uses Fazal's quiet style as contrast against Dench's garrulous Victoria. Although Abdul isn't overtly concerned with climbing the social ladder, unlike the Queen's household staff who regard him jealously, the film does point out his subtle use of currying favour in an excellent scene with Adeel Akhtar, Eddie Izzard and Tim Piggot-Smith, the latter of whom attempts to use Mohammad's knowledge of Abdul to get rid of what he sees as an undue Indian influence in the Palace. As with all big-budget British films, the regular assemblage of top-tier talent once again takes center-stage as the who's who of British film cameo here – Eddie Izzard makes a likeable screen villain in the form of Bertie, while Piggot-Smith is excellent as the wobble-cheeked Ponsonby, and the likes of Michael Gambon (as Lord Salisbury, a Prime Minister), Simon Callow (as Puccini, if you can believe it!), and Olivia Williams, as the Baroness Churchill (no relation to Winston), provide a lavish backdrop to the film's narrative. If there's a character here who goes full comedy sidekick it's Paul Higgin's poor physician, James Reed, who is forced to endure all manner of belittling and side-splitting set-pieces (including, as he puts it, "looking at Indian dick"); Higgins, a veteran of stage and screen in the UK (including parliamentary comedy The Thick Of It) plays the role well considering it could have been far more vulgar, and for outright laughs the film goes to him.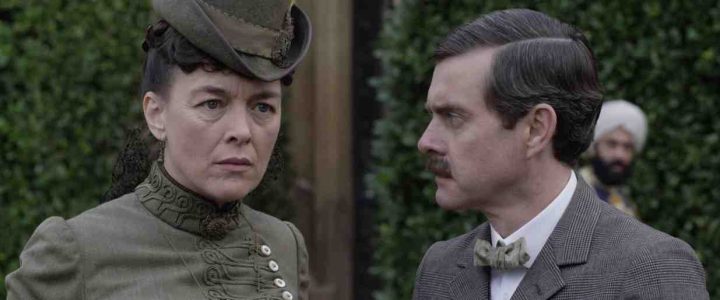 By and large, however, the film's sense of humour is strangely indifferent; in an opening dockside sequence, the "generic British military" figures almost come off as a parody, the stiff-upper-lipped brigade spouting clichéd English shorthand and at that point I felt that the film wasn't going to be serious at all, until it was. A large part of the film's charm is the blending of cultural differences driving much of the laughs. Abdul and Mohammed's initial arrival at the Palace and their fish-out-of-water admiration for its opulence is well handled without feeling patronising, and once the film settles into its groove there's a more serious sense of rhythm to Frears' work here. Abdul's ascension to his position within the household is glossed over considerably (as is a lot of the film's historical timing – Abdul was with the Queen for about 15 years, although the film feels like it condenses that to about three months) and the film takes liberties with the facts in favour of narrative expediency. Overall, while Dench and Fazal work well off each other and the rest of the cast absorb a lot of the film's unstable comedic timing, Victoria & Abdul does drift between mournful fantasy and wistful historical biography in a manner that, while charming, is occasionally dishonest to its subjects.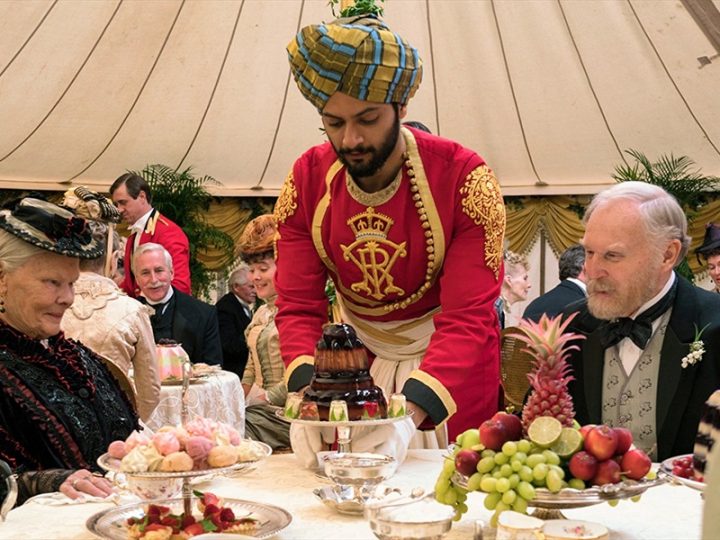 Victoria & Abdul is resolute in its indifferent nature despite commanding performances by Dench and co-star Eddie Izzard, who spends much of the time rolling his eyes and grumbling about the Queen's lifestyle. It's handsomely mounted (often exquisitely so), well produced and directed, and brought to life by a terrific cast. It's a story I'd never known about (if you think about it, watch The Young Victoria, then Her Majesty Mrs Brown, and then Victoria & Abdul as a cinematic trilogy on Victoria's life) and am glad it received some focus, but I'd have liked it had Frears spent more time dealing with the bubbling ethnic tension inherent in the story, rather than softening it in favour of Dench's charismatic performance stealing the show. As it stands, Victoria & Abdul is a solid if undemanding biopic that offers minimal dramatic heft and ventures nowhere near any controversial material, and if you were to describe it in a single word it would be "safe". Definitely worth a look for Dench and Izzard but fans of more in-depth royal cinema would be best suited looking elsewhere.
Related articles
Who wrote this?